Roboute Guilliman just got his first major nerf. Check out how GW deflated the Ultramarines' Primarch.
For Matched Play, Guilliman was a bit of a conundrum for GW. He was expensive but also a fantastic Force Multiplier. He could take complete junk and make it good – and he could make good weapons great. And if you took the best weapons…well, you get the idea. His XIII Primarch Ability was super effective:

Unfortunately for the Ultramarines, GW has decided that not even a Primarch should be that powerful. Here's his new stat-line: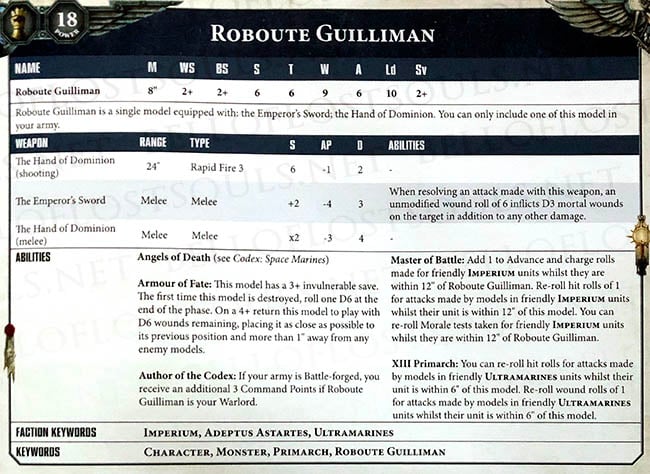 He still allows you to re-roll all hits which is fine and makes sense. However, he doesn't suddenly make all your weapons re-roll failed wound rolls – now it's only on rolls of a 1. That's a pretty significant hit. It means that some of the more competitive lists that revolved around relatively low strength but high volume fire (heavy bolters/assault cannons/etc) with Guilliman buffing have been hit pretty hard.
Guilliman is still a force multiplier for sure. Now clocking in at 350 points – he better be! However, he certainly has lost some of his shine. He still combines the traits of a Chapter Master (re-roll failed hit rolls) and a Lieutenant (re-roll wound rolls of 1), so at least you get those benefits. Is that worth the points? I'll let you decide.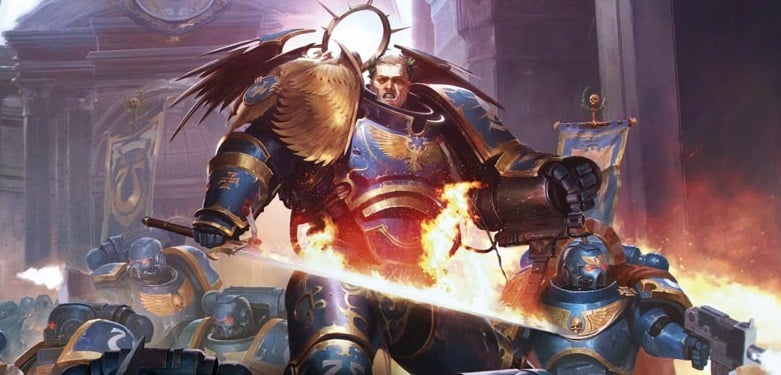 With the recent changes to the Space Marines and Ultramarines, in particular, this seems like a pretty good change for the health of the game. The core army has gotten better and Guilliman has taken a step down for sure – but the overall effect should be that the Marines are better as a whole army. You can't just take Guilliman and some Hellblasters and kill pretty much anything – now you have to play a little smarter and position your forces a little bit better. I think Guilliman would approve.
What do you think of the change to Guilliman? Are you still going to run him in your army or do you think this was a step too far? Let us know in the comments!