The most dashing bounty hunter in all Necromunda returns in a stylish new book full of swashbuckling adventure in the grim darkness of the distant future.
A host of other books coming from the Black Library too, mostly involving your favorite blueberry boys, the Ultramarines, but then you get some new AoS stories as well–Hamilcar Bear-Eater, 'Greatest of the Stormcasts' gets his own novel even! But I mean have you seen Kal Jerico's baby blue eyes? How do you even start with anything else? Let's take a look.
via the Black Library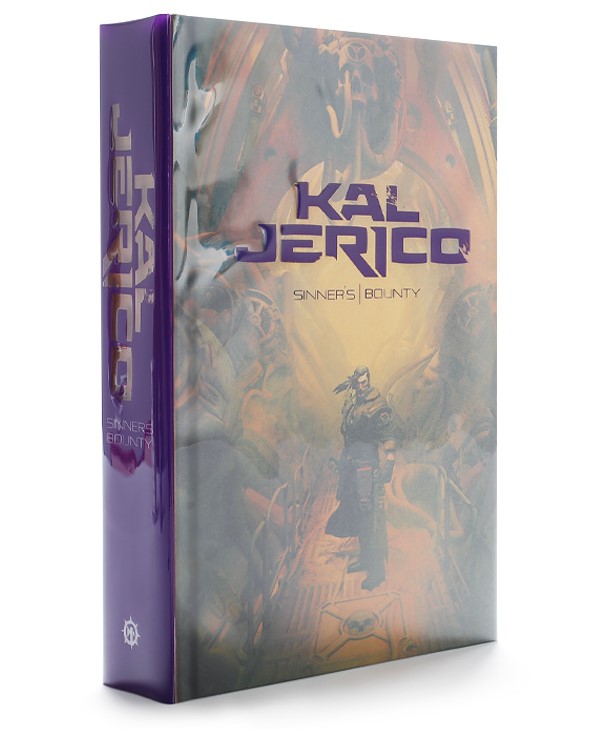 A Necromunda novel
With a Guilder armoury looted, and the culprit racing downhive in a mining hauler bristling with stolen weaponry, Kal Jerico chases the bounty… but with a prize like this, every other Venator worth the name will be after it too.
READ IT BECAUSE
Kal Jerico is back! With Josh Reynolds writing, you know you're in for a wild ride and outrageous adventures – and a lot of fun!
THE STORY
The underhive's most infamous rogue is back in action, bringing his trademark swagger – and deadly skills – to a new job. Kal Jerico returns to Hive Primus, chasing his biggest bounty yet: the maniacal preacher from the Crusade of the Red Redemption, Desolation Zoon, racing downhive in a mining hauler bristling with stolen Guilder weaponry… But with a prize like this at stake, every other Venator worth the name will be hunting down the Redemptionist. Can Kal claim Zoon's head, or will he find a rival's knife in his back?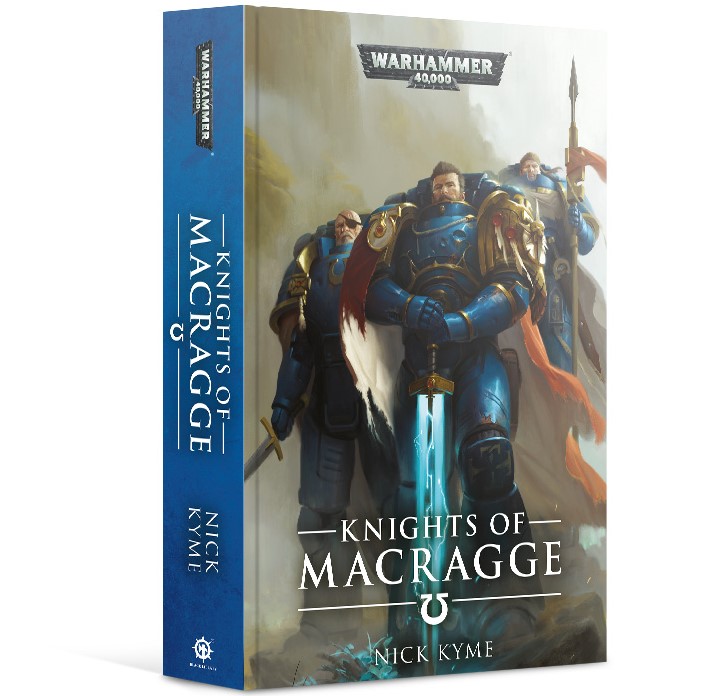 An Ultramarines novel
Cast adrift on the tides of the warp, Ultramarines Captain Sicarius and his warriors come across a world plagued by a terrible foe – but if they stay to defeat this enemy, what will be the cost?
READ IT BECAUSE
Captain Sicarius returns in a new novel from the author of Fall of Damnos! For the first time, discover what befell Sicarius when he was lost in the warp, and how he survived…
THE STORY
The primarch Roboute Guilliman of the Ultramarines has returned in the galaxy's hour of need, and all muster to his Indomitus Crusade to hold back the darkness. Amongst these heroes is Cato Sicarius, Master of the Watch and vaunted captain of Second Company. Disaster befalls Sicarius and his brave warriors as their ship, the Emperor's Will, is lost to the hellish warp, its entire crew believed slain. But Sicarius endures, though he and his men are fighting for their very survival against the denizens of the Great Rift – the daemons and renegades of Chaos. Cast adrift and war-weary, hope appears too distant to grasp until the storm breaks at last and a strange world beckons. As the captain and a band of his chosen warriors descend to the surface seeking aid, they find an isolated land seemingly from an ancient era, one plagued by a terrible enemy. Sicarius will not see this world suffer, and pledges his warriors to the world's cause, determined to save it, whatever the cost… But what is the dark secret harboured here, and what will it mean for the Ultramarines if they uncover it?
Written by Nick Kyme
An Ultramarines omnibus
Exiled from their Chapter and cast adrift in the galaxy, Ultramarines Uriel Ventris and Pasanius must return to Macragge to regain their honour and their place in the Chapter in this collection of novels by Graham McNeill.
READ IT BECAUSE
If the first Uriel Ventris omnibus showed an atypical Ultramarine rebelling against the dictates of his Chapter, this one shows a thoroughly chastened captain learning just how vital those dictates are. As Ventris goes on to become an avatar of the Chapter's ideals, this collection is excellent for those who want to understand the Ultramarines.
DESCRIPTION
The Ultramarines are the epitome of a Space Marine Chapter. Warriors without peer, their name is a byword for discipline and honour, and their heroic deeds are legendary.
Captain Uriel Ventris fights to prove his worth and return to the hallowed ranks of the Chapter after his exile to the Eye of Terror. But as the Iron Warriors move against Ultramar, a grim premonition comes to light: Ventris will have a part to play in the coming war… for good or ill. The ongoing story of Uriel Ventris continues in this omnibus edition, featuring three action-packed novels, as well as exciting short stories and the classic comic 'Black Bone Road'.
Written by Graham McNeill
CONTENTS
The Killing Ground
Courage & Honour
The Chapter's Due
Eye of Vengeance
Codex
Do Eagles Still Circle The Mountain?
Black Bone Road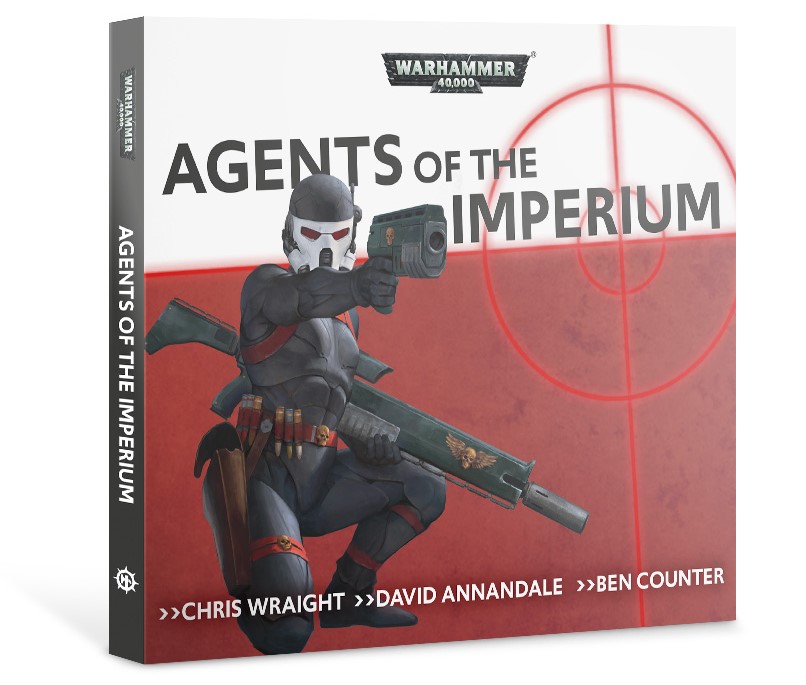 A Warhammer 40,000 audio drama anthology
Across the Imperium, many heroes serve mankind in their own ways. Assassins, soldiers, inquisitors – each does their duty, but in the grim darkness of the far future, that may not be enough to save their souls…
LISTEN TO IT BECAUSE
This collection of three audio dramas sheds light on the various ways that mankind is kept safe by its defenders and protectors, and shows that even the most valiant of heroes is vulnerable to the darkness of the galaxy.
DESCRIPTION
In the sprawling Imperium of Mankind, everyone serves the Emperor in their own way. From the inquisitors who hunt the hidden enemies of humanity in the dark places of the galaxy to the brave soldiers who stand on the front line, and the Imperial Assassins who can change the tides of war with a single shot, each has a part to play in preserving the Imperium. In this audio anthology, three of these disparate heroes are put to the test, each facing a personal crisis that will see them either fall to darkness, or rise to continue doing their duty in the Emperor's name.
CONTENTS
Judge of the Wastes by David Annandale
Kill Shot by Ben Counter
The Interrogation of Salvor Lermentov by Chris Wraight
Total running time 66 minutes. Performed by Tom Alexander, John Banks, Cliff Chapman, Emma Gregory, Matthew Hunt, Deeivya Meir, David Seddon and Joe Shire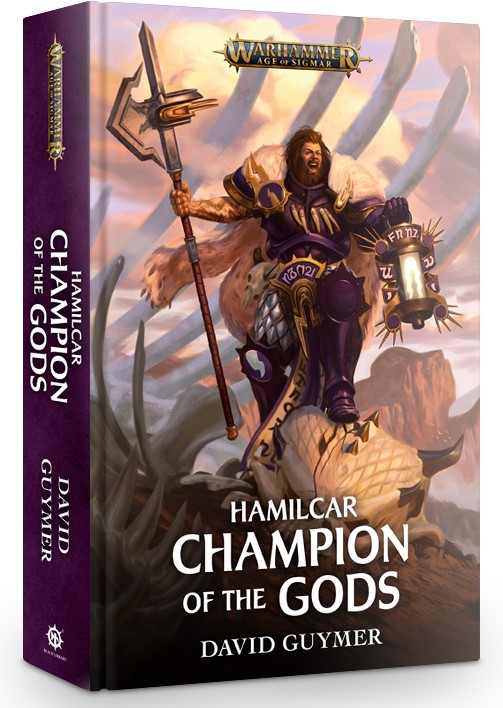 A Warhammer Age of Sigmar novel
There are few heroes so mighty as Hamilcar Bear-Eater – but when an ancient skaven warlock with a thirst for godhood seeks Hamilcar's immortal soul, will his martial prowess and uncanny skill be enough to ensure survival?
READ IT BECAUSE
Everyone loves Hamilcar Bear-Eater (though few as much as he loves himself), and after loads of short stories, he's now been unleashed in a full-length novel! Enemies of Sigmar everywhere will be quaking in their boots…
THE STORY
Throughout the Realmgate Wars, Sigmar's centuries long crusade against Chaos in the Mortal Realms, there has never been a hero like Hamilcar Bear-Eater, famed Lord Castellant of the Astral Templars. Would Gardus have charged headlong into the stronghold of Uxor Untamed with a mere handful of warrior at his back? Would Vandus have had the foresight or magnetism to drink himself euphoric, start a war with the Skarabrak lodge, and then wake come morning to a sore head and fifty thousand moonclan berserkers avowed to Sigmar's cause? No. Only Hamilcar. But when an ancient skaven warlock with a thirst for godhood turns his attention towards Hamilcar's divine soul, the Bear-Eater knows he will have to call upon his martial prowess and uncanny wits just to survive. Because his next death could be his last.
Written by David Guymer