It is a Space Marine extravaganza this week folks. With four new releases announced for next weekend, it seems like the Adeptus is really getting Astarted.
That's right folks, it's time for the heroes of Shadowspear–the Space Marine heroes, that is–to get released into the wild. Next week you'll be able to pick up both a Captain and Librarian in Phobos Armour, which makes them that much stealthier when you're using your special obscuration psychic powers. But if that's not enough enticement for you, you'll also get a chance to grab another Primaris Lieutenant for your collection–this one is from Wake the Dead so if you didn't pick up that boxed set, now's your chance to snag this incredibly unique hero of the Imperium.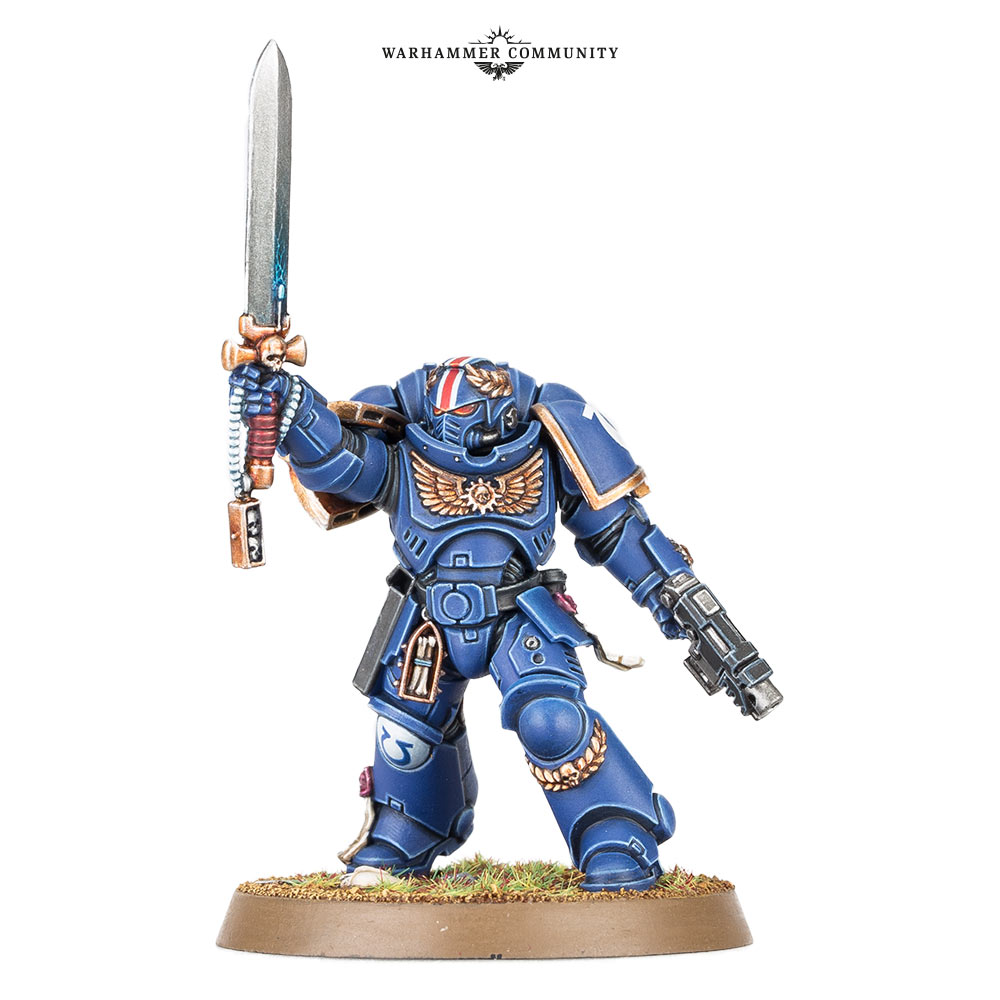 And I guess you can also pre-order the new Invictor Tactical Warsuit, which is a suit of power armor you wear while wearing power armor, making it possibly the most 40K thing in existence. The only way it would be more 40K is if it also came equipped with a sword.
via Warhammer Community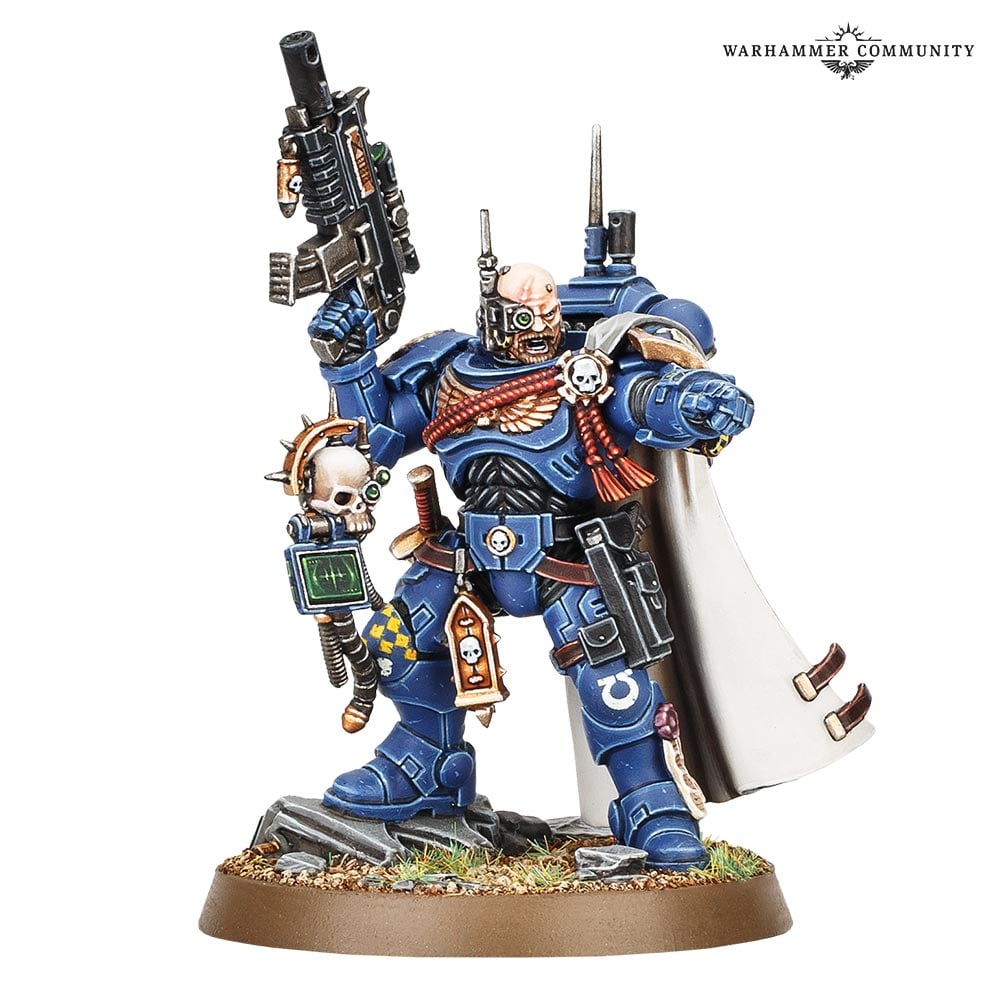 First up here are the two new heroes from Shadowspear. The Captain in Phobos Armor, seen above, ad the Librarian in Phobos Armor, seen below.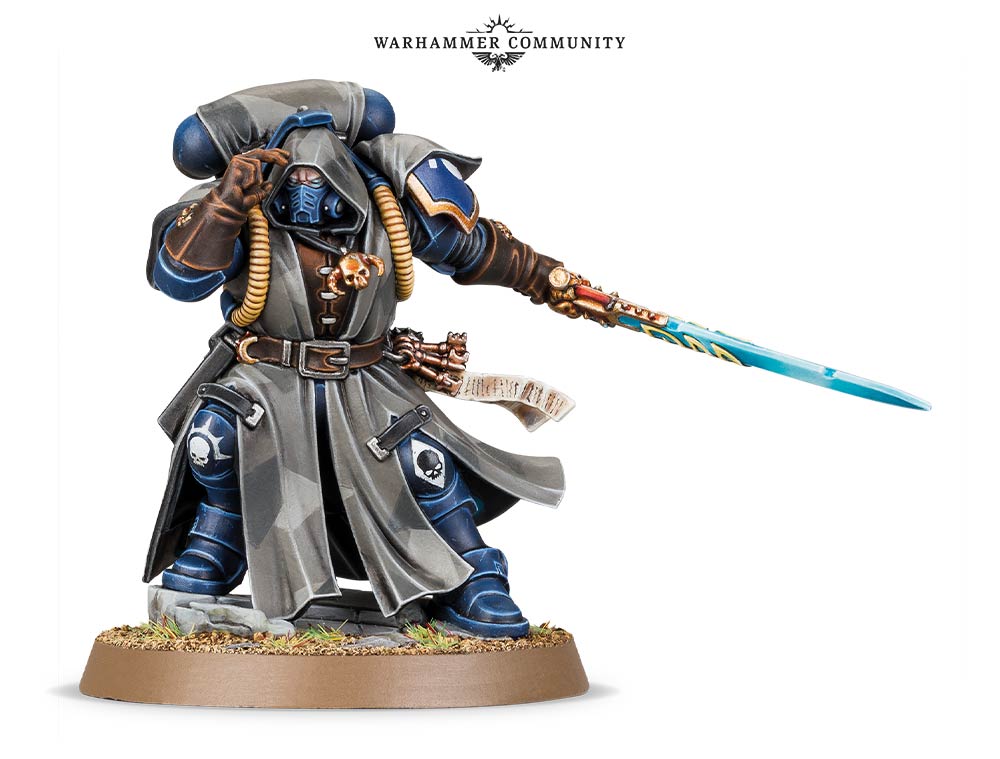 As a reminder, here's what Phobos armor does for these folks.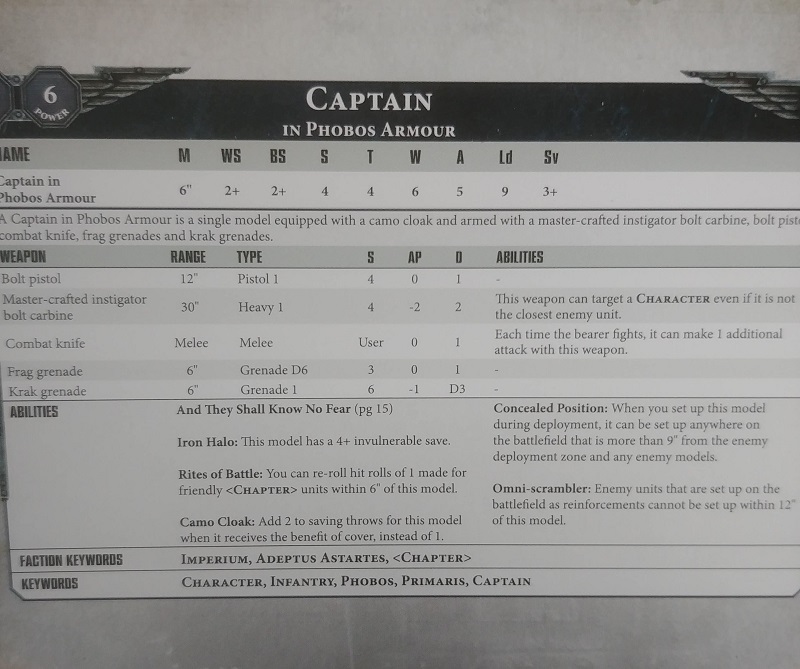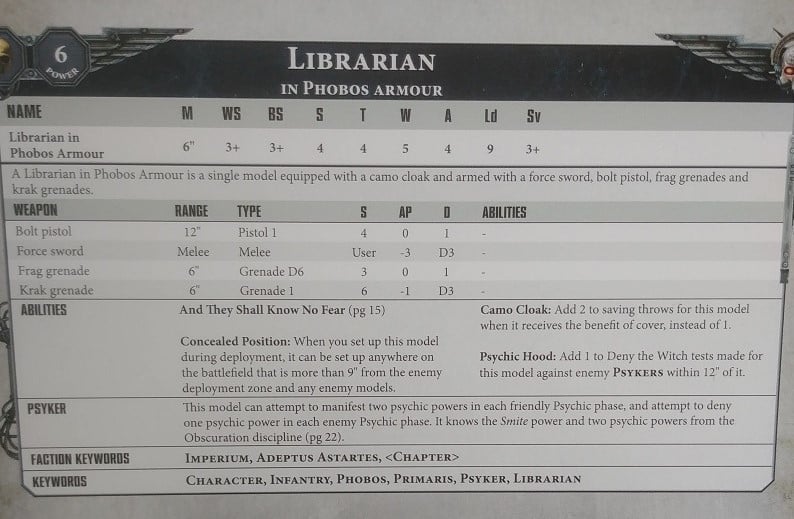 Phobos Armor functions as a keyword that layers on top of regular power armor, and it means that if a Librarian is using a power that targets a Phobos Unit, your model qualifies.
Then you'll get your lieutenant out of Wake the Dead–and finally, you'll get the Invictor Warsuit. This thing is radical.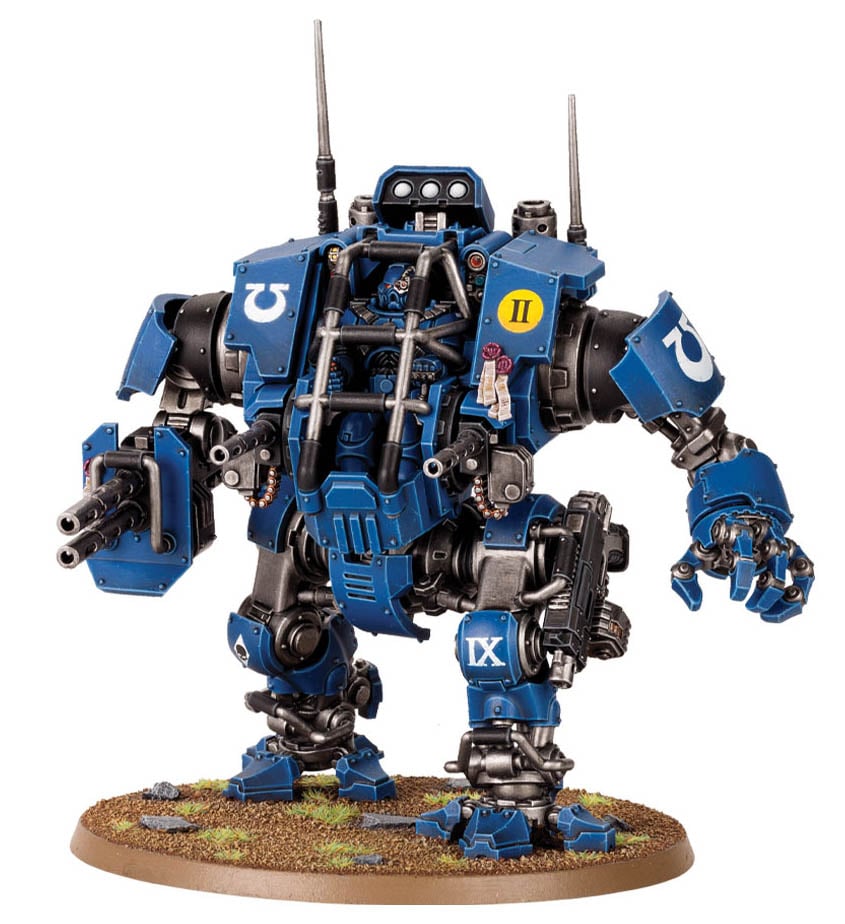 Bringing all the firepower of a dreadnought without the moral quandary of keeping a wounded and otherwise dead battle brother in some kind of strange cybernetic undeath, the Invictor Tactical Warsuit has all kinds of options for aspiring Astartes generals.
All this comes next week! Stay tuned for more previews!