I'm a giant WWII aviation nerd, so when Aeronautica Imperialis arrived – I knew just what to do!

For as long as I can remember, I've been obsessed with aircraft. Maybe it's that my first memory is of a bright orange 737 model my older brother had in my room (I was 2). But a childhood of airshows full of WWII fighters and bombers made sure the proper amount of WWII airplanes got put in front of me.
Here's one of my beloved (EGADS DON'T OPEN IT) pieces of my model collection: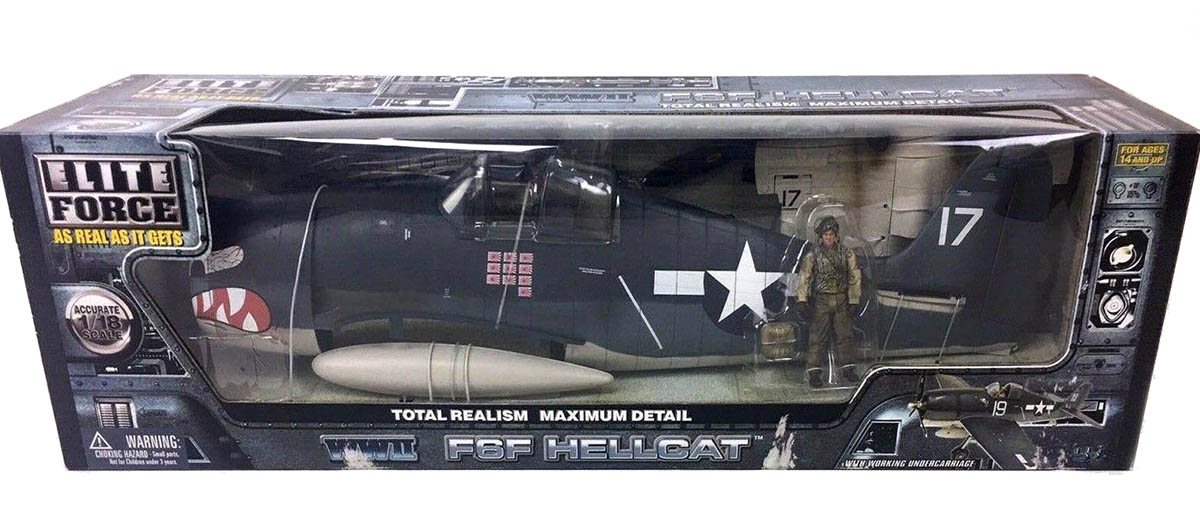 1:18, scale F6F Hellcat. She's a big one.
Enter Aeronautica
OK, so you get the gist of where I'm coming from.  When Aeronautica Imperialis arrived, I put together some planes – instantly transporting me back to building scale models in my parent's garage at age 10.  If you are familiar with the models from Adeptus Titanicus, these models will feel familiar. They have that same "hyper detail, jam-packed sprue" feel that you get with the titans. The detail is astounding, with many teensy details and weapon options. If anything, building Aeronautica models feels almost identical to assembling a classic military aviation kit from a top-shelf company like Tamiya or Hasagawa.
Just look at these sample sprues: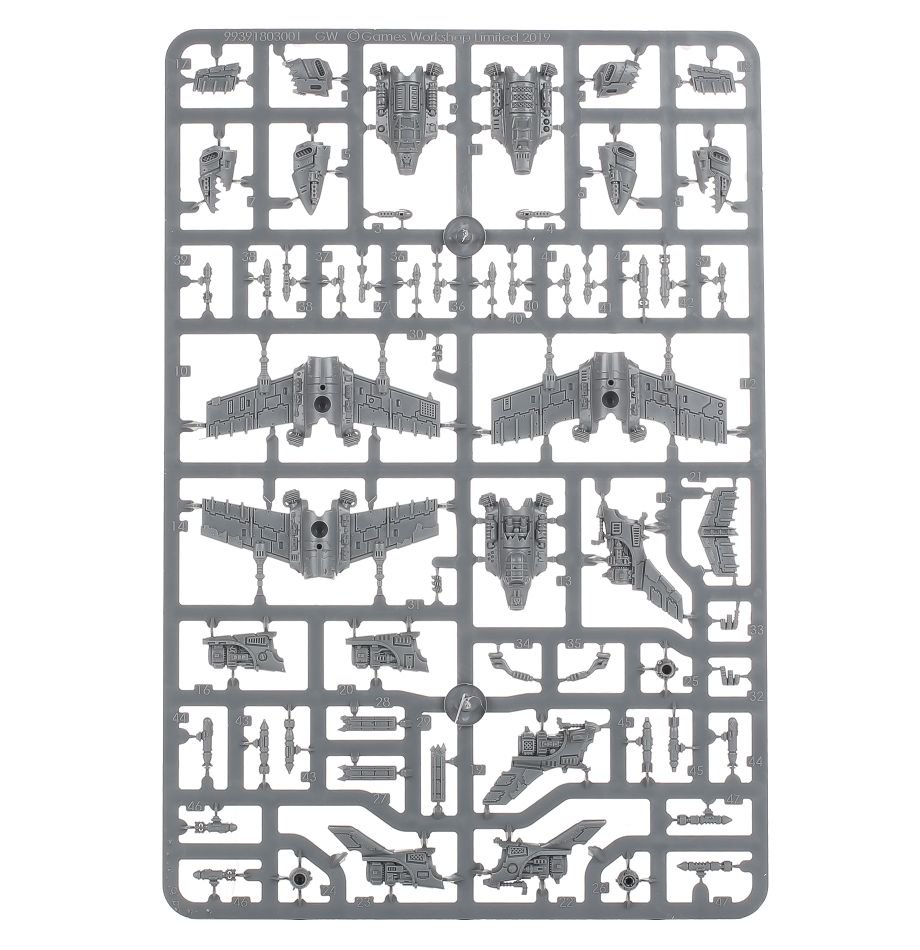 Ork Dakkajets (3), with modular nose-cone and empennage assemblies.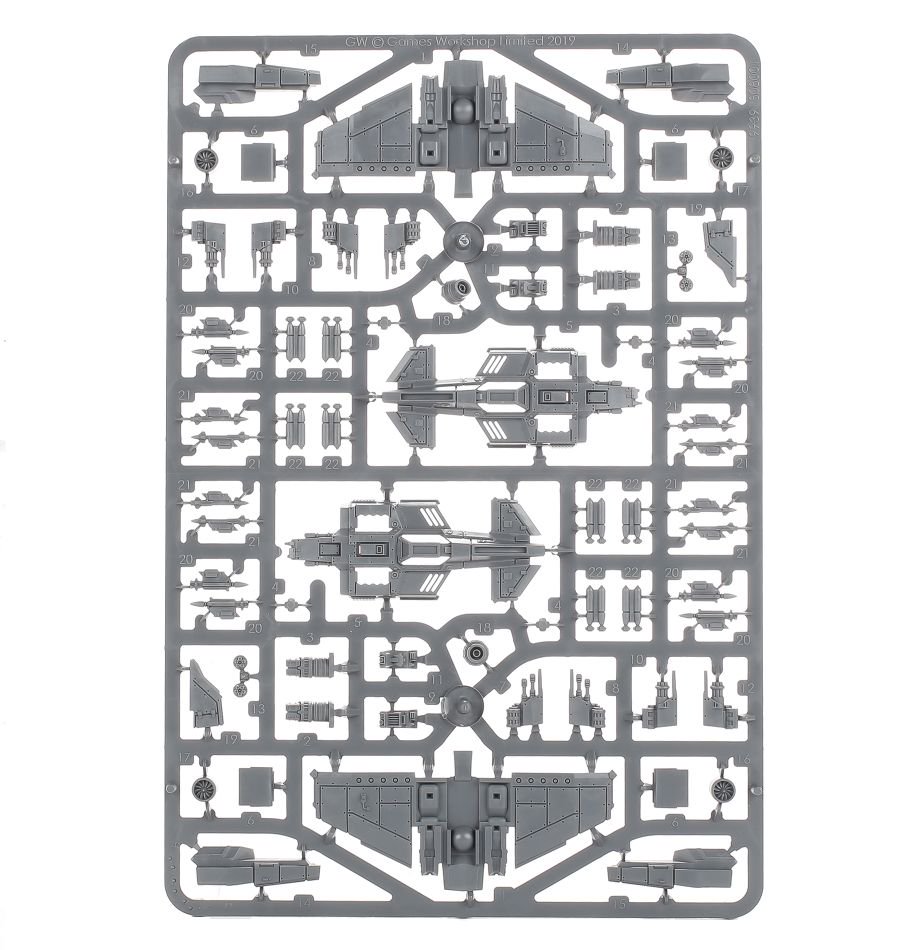 Thunderbolts (2) with multiple gun and ample underwing ordinance options.
Building the Planes
Here are my initial builds. Note they are fairly beefy with the Primaris and Titanicus models for scale comparisons.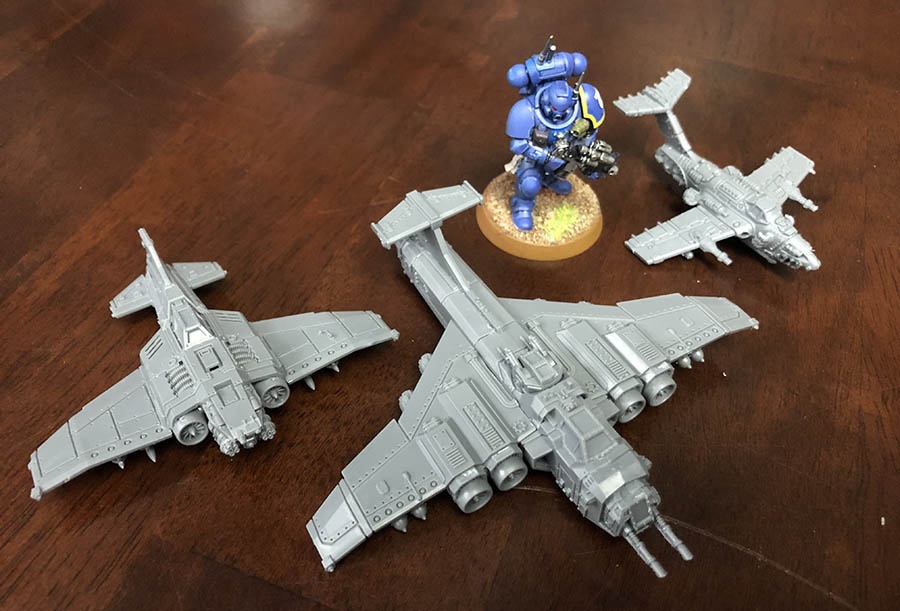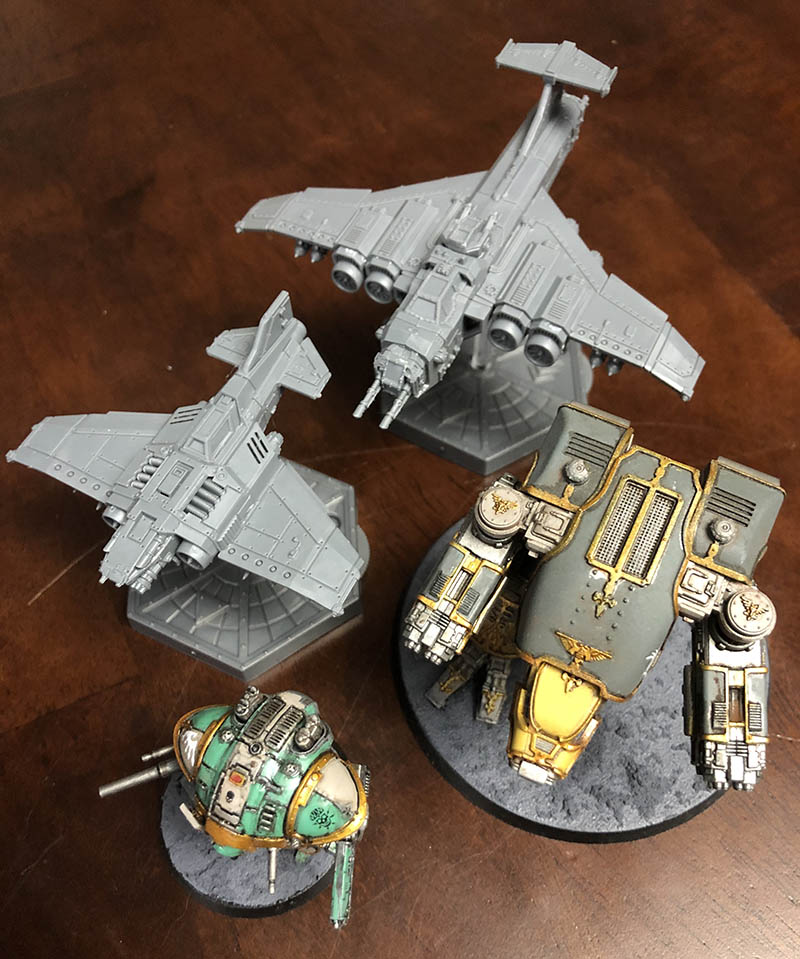 I decided I was going to recreate the WWII Pacific Air War on my tabletop. The Imperium will be taking the role of the US Navy and the Orks the IJN. With that out of the way, I needed some paint job inspirations:
Imperium/ US Navy
We will be going with various paint schemes mainly using the two-tone blue-grey on top and white underneath. The trick with the USN scheme is to keep them simple and not go overboard with spot color.
Orks / IJN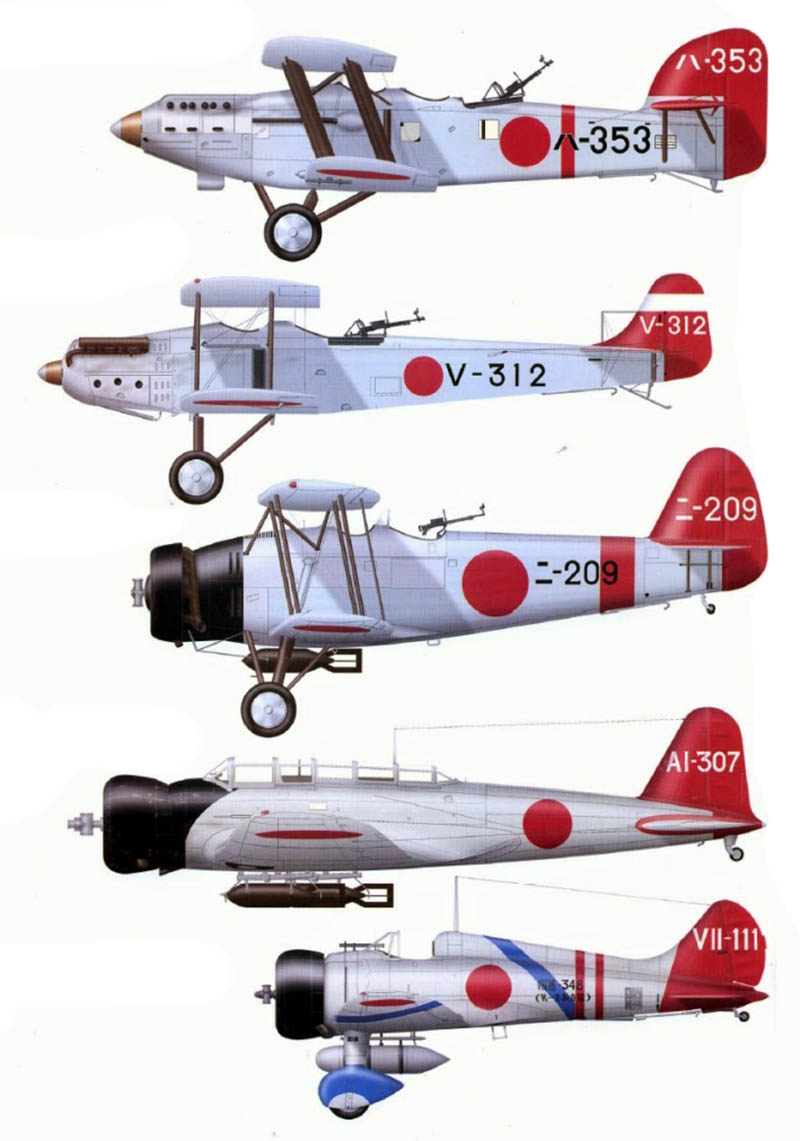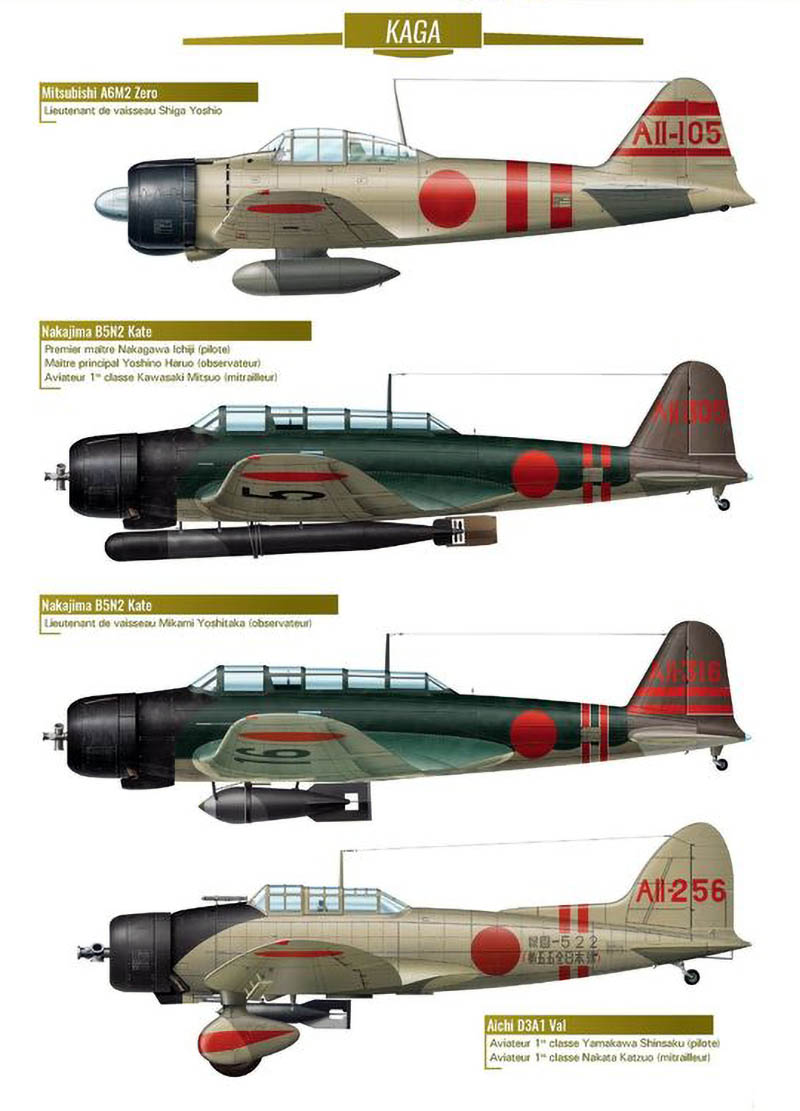 The IJN had a lot of variety in paint jobs as the war went on, and I will use several of them, starting with the classic white, with red and black trim. Of course, these being Orks, my Air Waaagh will replace the Hinomaru (sun symbol) with the Evil Sunz clan logo.
Getting Started
And I was off.
I used a small set of ArmyPainter colors to keep the schemes clean and simple on models this size:
Initial sprays were:
Matt White (USN bottom, IJN all over)
Wolf Grey (USN top)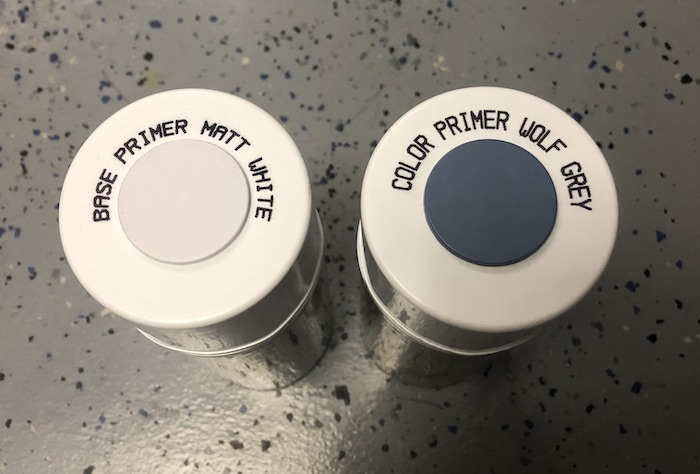 Detailing:
Working loosely off the WWII schemes I added on detail and did a lot of panel lining with light grey Faber-Castell felt-tip markers.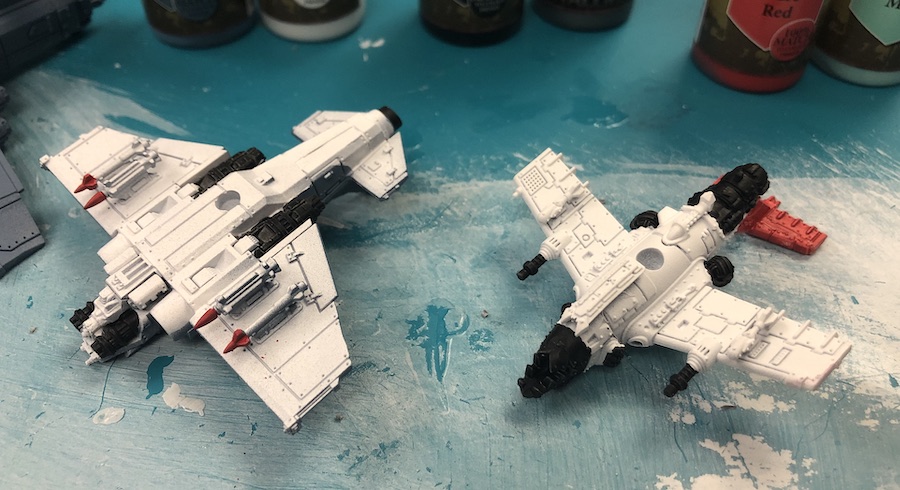 Blocking in colors
 Colors Used:
Matt Black
Demonic Yellow
Pure Red
Toxic Mist
Gun Metal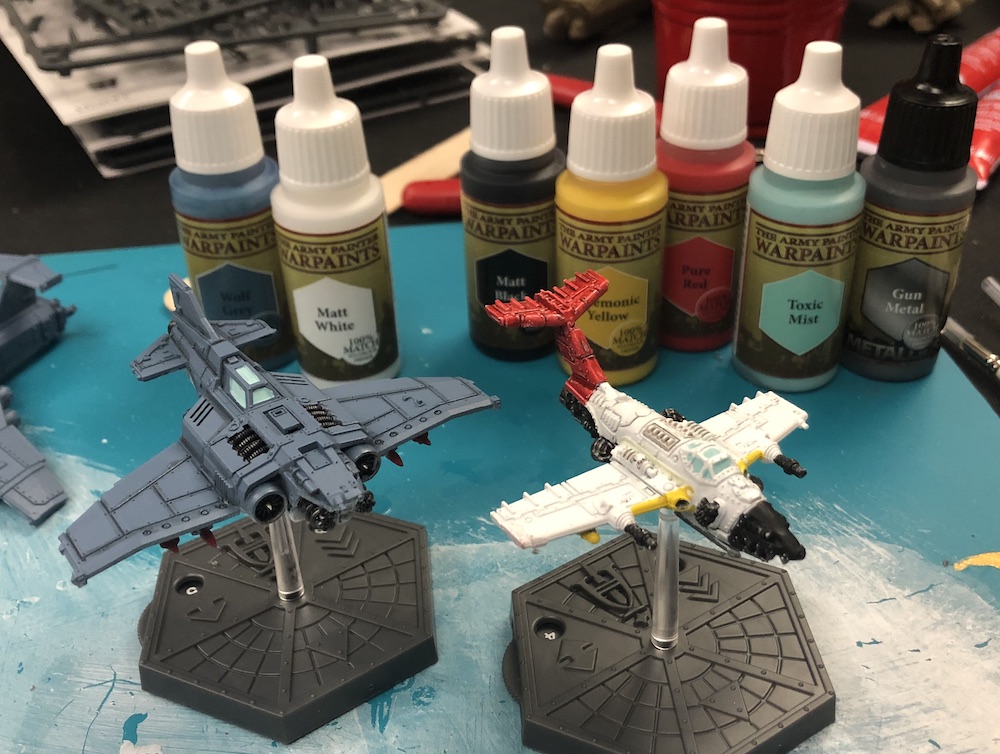 Ready for Decals:
Here are some shots of the first two planes in the classic F4F Wildcat vs. A6M Zero schemes.  Cleanup, final detailing, and decals remain.  I'll get back to you when I have some bigger squadrons fully complete.
~What do you think of the models and the idea? Now I have to assign each 40K faction a WWII country.  Hmmm.