Two of the most iconic cRPGs are making their way to the Nintendo Switch in a few short weeks. But what about the upcoming third?
Earlier this year, the news broke that several classic D&D computer games were coming to a console near you, courtesy of Beamdog, developer behind the Enhanced Editions of Baldur's Gates 1 & 2. Games like Planescape: Torment, Icewind Dale, Neverwinter Nights, and Baldur's Gate will soon be available everywhere, including the Nintendo Switch, the handheld hybrid that's won the hearts and minds of users everywhere.
In a recent chat, Larian Studios, developers of Divinty Original Sin 1 & 2 spoke briefly about the possibility of Baldur's Gate 3 making its way to the Nintendo Switch–briefly touching on the difficulties of porting the game over. Larian CEO Swen Vincke seemed doubtful, but was not ready to rule the possibility out entirely:
"I honestly don't know. I don't know what the next Switches are gonna look like. On this particular Switch, that might be a bit problematic. There are quite a lot of upgrades that have been done on BG3, so I think it would be very, very hard. But then again, never say never. You never know. Maybe we'll figure out some magic trick and it'll work. I just hope personally as a fan the next Switch will have triple the power and triple the battery life. It's an amazing device. I just hope it has a very long life with lots of upgrades that we can keep on playing all the games we're playing on other consoles when we're on the go."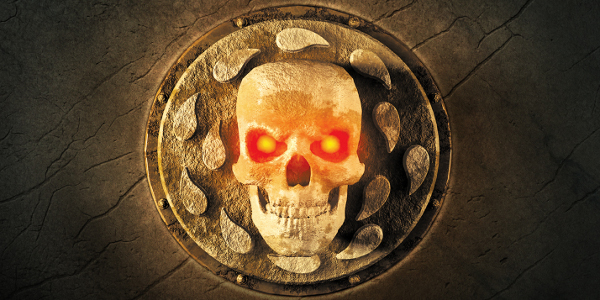 But there's often difficulty when porting a game over from PC to console. Developers over at Beamdog recently highlighted some of the challenges of adapting the first two installments of Baldur's Gate for the Switch (and other consoles).
…as a Windows 95/98 title, originally, our team had to first re-write hundreds of thousands of lines of code just to get it working on modern systems. Beyond just getting it up and running, the goal was to streamline and smooth out the gameplay so, as Trent likes to say, it became the game everyone remembered, not necessarily the game that it was – since games had advanced quite a bit in the intervening years and objectively, when going back to look at the game as it was in 1998, it had a lot of rough edges. The team optimized the game, removing the loading screens (which were slower to load than just transitioning to another screen), fixed scores of bugs, and brought the UI more in line with modern expectations.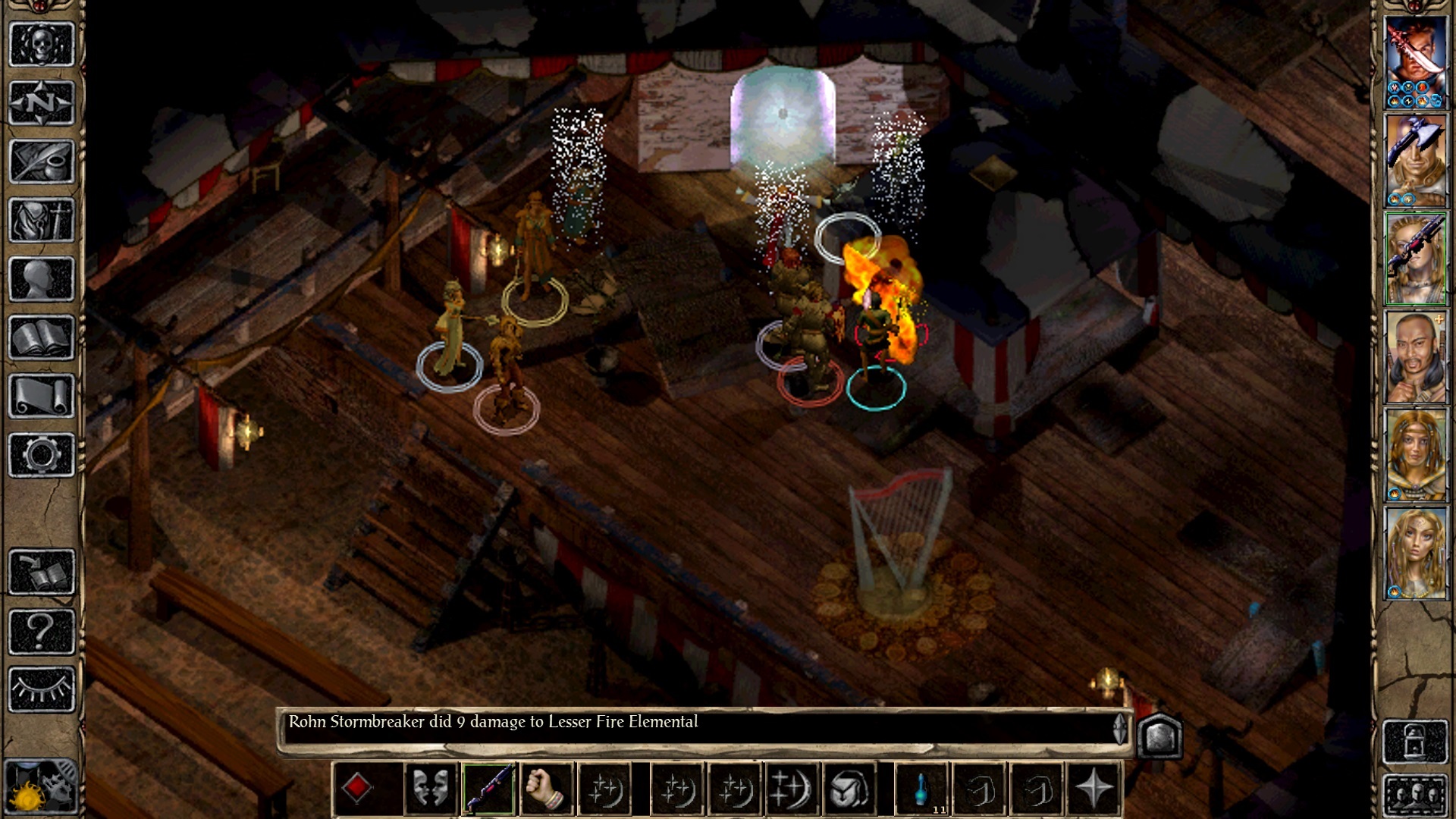 Common problems on the Switch in particular include text not scaling properly–an issue that plagues them even in first party releases–as well as figuring out how to improve highlighting important objects when the original interface wasn't designed for controllers:
The biggest challenge for us, really, was adapting a very "late '90s" user interface, built for mouse and keyboard with nested menus and scores of buttons, to work with controllers that ostensibly have 14 buttons and a couple analog sticks. We wanted to be sure that the game played well, and didn't feel like a chore to play. We rewrote our movement code to let players take control of the party movement using the analog stick, instead of pointing and clicking, and changed those banks of buttons into radial menus. To make interacting with a game world that had a lot of pixel hunting, we improved highlighting of in-game objects and a system that snaps the cursor to important game elements, like characters, objects and transition points. We had to make a lot of design decisions to solve issues that seem so harmless when you have the fine control of a mouse and keyboard.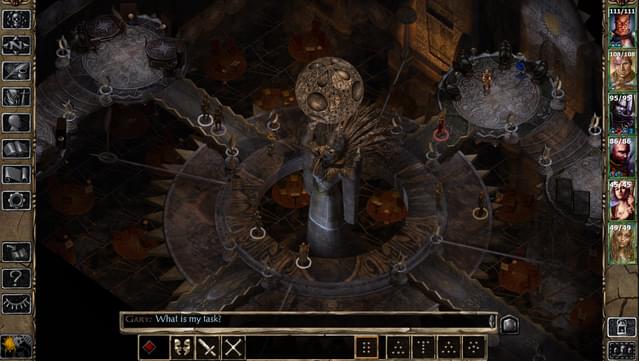 Larian's new game has the advantage of being a much more modern design–but even then the nested inventory menus of Larian's comparable Original Sin series pose the same sort of problems. And as of right now, there's no official plan to bring Baldur's Gate 3 to consoles… however with studios like Beamdog hard at work, it's not outside the realm of plausibility. And fans of the game can, in the meantime, anticipate some extra content. The Enhanced Editions of Baldur's Gate will come with the Beamdog-developed Baldur's Gate: Siege of Dragonspear (a gap-bridging title that connects 1 & 2 more directly). And Neverwinter Nights is coming to the Switch on December 3rd, so mark your calendars folks.
And get ready to fight for the Throne of Bhaal come October 15th!
Happy Adventuring!