The Yawning Portal, one of the most famous taverns in D&D, will soon be a multipart miniature set. Come check out Wizkids' newest creation!
Wizkids announced that they'll be creating a fantastic miniature version of the Yawning Portal, an iconic location in D&D, and the centerpiece of both Tales from the Yawning Portal and Waterdeep: Dungeon of the Mad Mage, owing to the fact that this tavern houses an opening–the eponymous sleepy portal–into the legendary Dungeon of Undermountain. Adventurers from across the multiverse make their way to this tavern to share a drink, share a story, and watch the next batch of Adventurers try their luck at the renowned dungeon.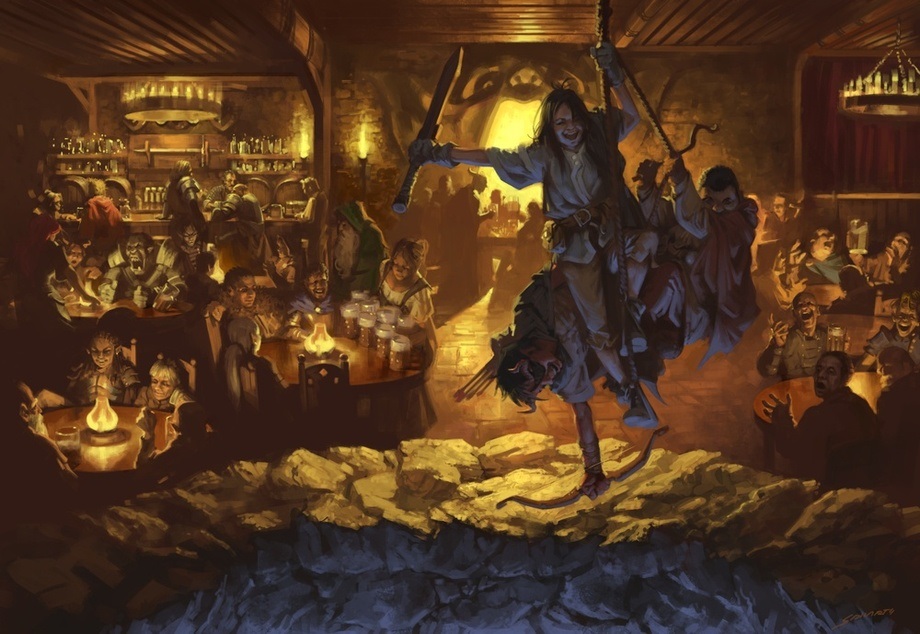 Now, thanks to Wizkids it's going to be a multipart set that your miniatures can post up in for a drink and a good vantage point to adventure. It looks incredible. These pictures come to us from a Wizkids presentation at the Alliance Games Open House Dinner, and you can find a whole thread about it here, or just keep scrolling to see the Yawning Portal in all its (currently in development) glory!
More reveals soon pic.twitter.com/tUm6NbSmyU

— WizKids (@wizkidsgames) September 14, 2019
First up, here's a shot of the Yawning Portal from a side view. This is a three story miniature that comes with stairs, tables, chairs, and even a version of the famous goblinoid-face-shaped fireplace, complete with light up LED flames and everything.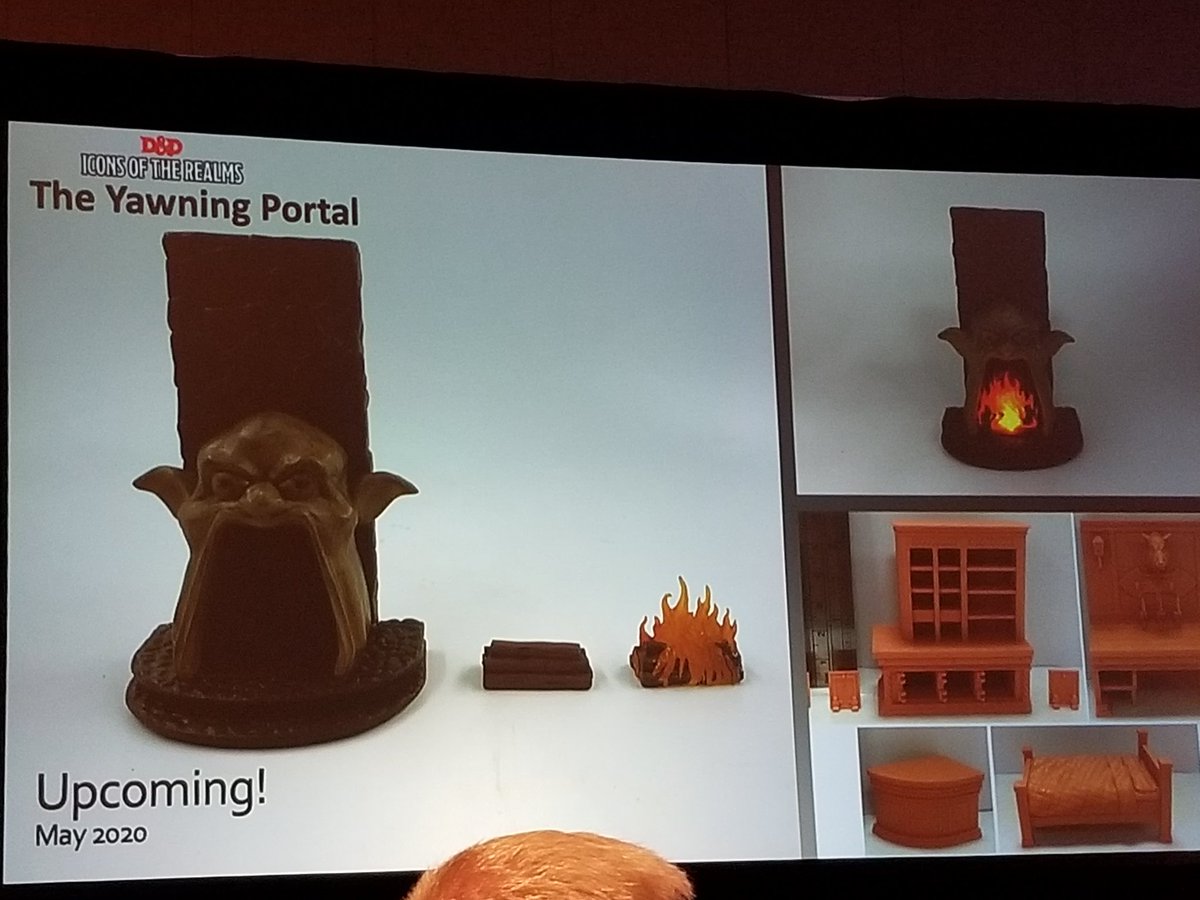 This miniature looks amazing–and the little furniture is quite a nice touch. But the Yawning Portal isn't the only big thing coming soon from WizKids. At the same event they also announced a big tower, one that seems to complement the Walking Statue of Waterdeep.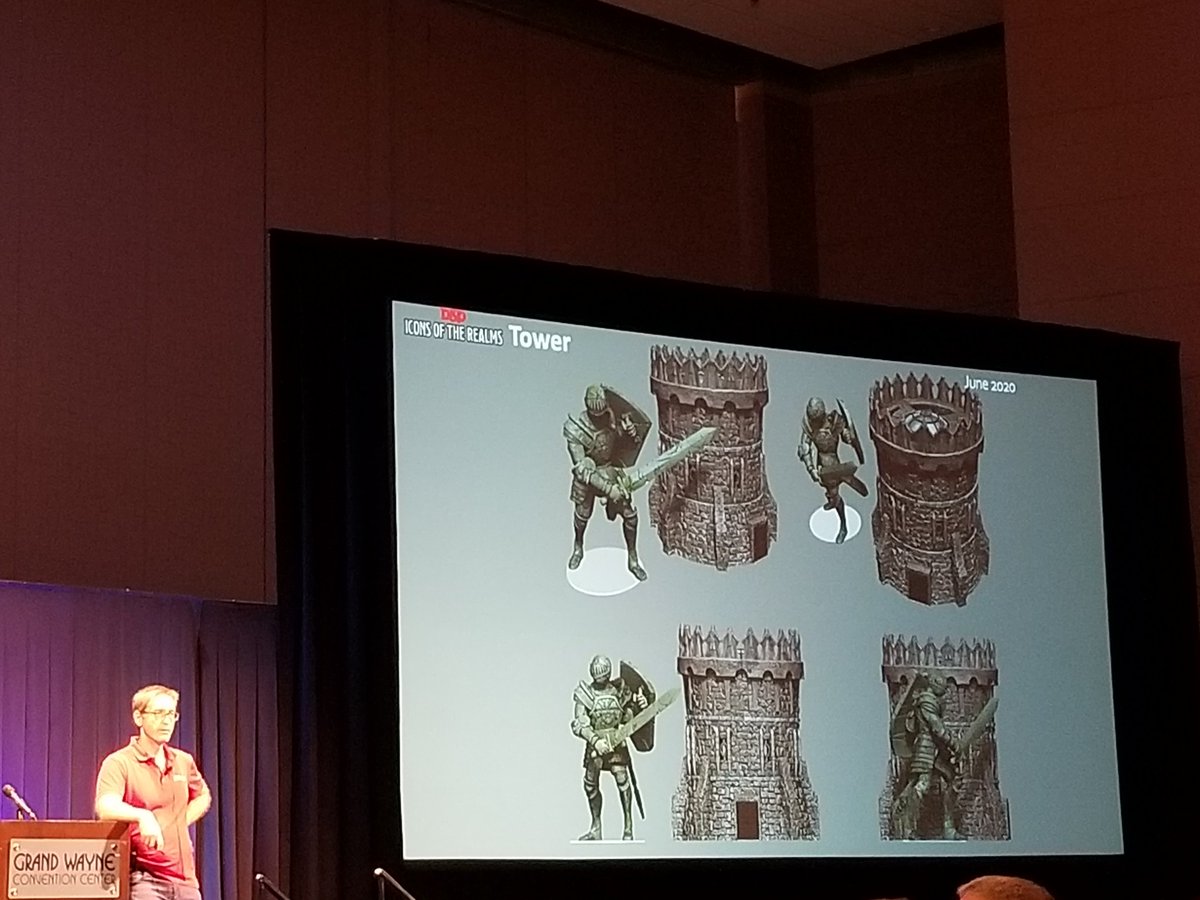 2020 is going to be a big year for miniatures. You can see how it holds up to the Honorable Knight statue.
What do you think of the new minis? Let us know in the comments, and as always–Happy Adventuring!