More of Terry Pratchett's work is coming to the small screen. This new series follows a band of misfit cops trying to save the lawless city of Ankh-Morpork.
I'm hoping that the BBC puts the care into this series that they did Good Omens, which was awesome. The Discworld series has a ton of great stories to choose from. According to the BBC release the new series focuses on the City-Watch.
Set in the fictional city of Ankh-Morpork, where crime has been legalized, The Watch is a uniquely anarchic drama. The series centers on a group of misfit cops as they rise up from decades of helplessness to save their corrupt city from catastrophe. The Watch is an inclusive genre-bending series inspired by the legendary 'City Watch' subset of Sir Terry Pratchett's bestselling Discworld novels and its many iconic characters.
The cast so far:
Richard Dormer (Game of Thrones) as Sam Vimes
Adam Hugill (1917) as Constable Carrot
Jo Eaton-Kent (Don't Forget The Driver) as Constable Cheery
Marama Corlett (Blood Drive) as Corporal Angua
Lara Rossi (Crossing Lines) as Lady Sybil Ramkin
Sam Adewunmi (The Last Tree) as Carcer Dun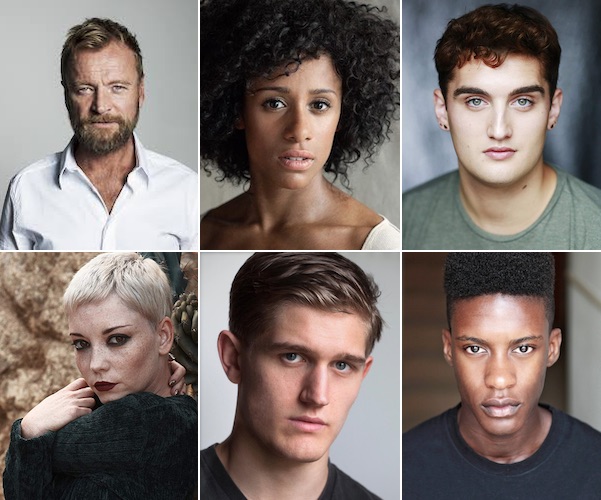 All of the episodes are being directed by Craig Viveiros who has worked on several BBC limited series. The writer's room includes folks that have worked on Doctor Who, Torchwood, Little America, and Skins. Lead writer and exec producer Simon Allen seems to have his priorities in the right place…
"Sir Terry Pratchett is in the bloodstream of popular culture. He has a distinctly British kind of literary heart and humor, but his ideas are defiantly human and universal. It's been such a privilege to work with our world-class director, producers and writers on building a television show that honors his legacy while striking out on its own in his name and spirit. Like the man whose genius inspired it, The Watch is a hopeful show that believes it's better to light a candle than curse the darkness. I can't wait for everybody to see our joyously brilliant cast light candles and, of course, flamethrowers."
The eight episode series begins filming in Cape Town, South Africa on September 30th and will likely air late next year.