This interpretation takes the story back to its author's time – in Edwardian England. A time before cars were common place, lightbulbs were still curiosities, and gatling guns were the height of weapons technology. A time when alien invaders would have been truly terrifying.

H.G. Wells helped shape modern science fiction with stories like The Time Machine, The Invisible Man, and The Island of Doctor Moreau. The War of the Worlds tells the story of a hostile Martian invasion that is inspired in the scientific ideas and political happenings of the time – imperialism and evolution being the most apparent. Since its publication the story has influenced writers, film directors, and scientists – notably Robert H. Goddard who invented the multi-fuselage rocket used in the Apollo 11 moon landing.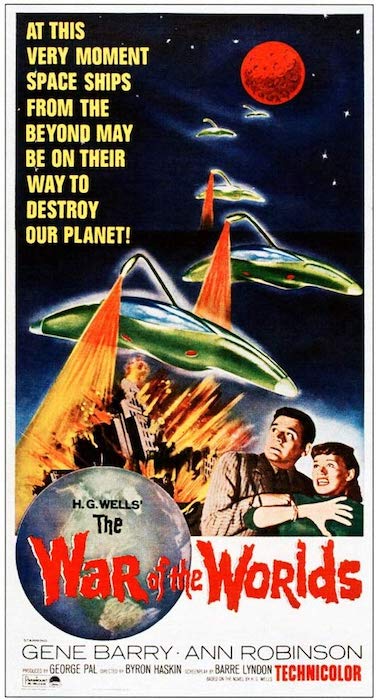 It was adapted for radio by Orson Welles in 1938. The broadcast caused some of its listeners to panic because it was so realistic that they thought it was a news report. It's also gotten several movie adaptations with varying degrees of success. The first made in 1953 is a wonderful example of early sci-fi film and special effects, you should seek it out if you haven't seen it. The most recent from Steven Spielberg in 2005 that had great looking aliens but was a bit bland.
This will be the first British produced adaptation… and it looks pretty good based on the first trailer.
Craig Viveiros (And Then There Were None, Rillington Place) is directing and it stars Rafe Spall (Jurassic World: Fallen Kingdom), Eleanor Tomlinson (Poldark), Rupert Graves (Sherlock),  and Robert Carlyle (Trainspotting, Ravenous). It will be on BBC One this fall, and it will make its way across the globe later. I'm sure the US will get it on BBC America and/or Netflix.