Check out what's new for Warlord Games this week with releases for Black Powder and Cruel Seas!
From Napoleonics to the various World Wars, whatever era of history you like to play in, Warlord Games has got you covered. Check out the latest releases are for your favorite historicals this week from Warlord Games.
via Warlord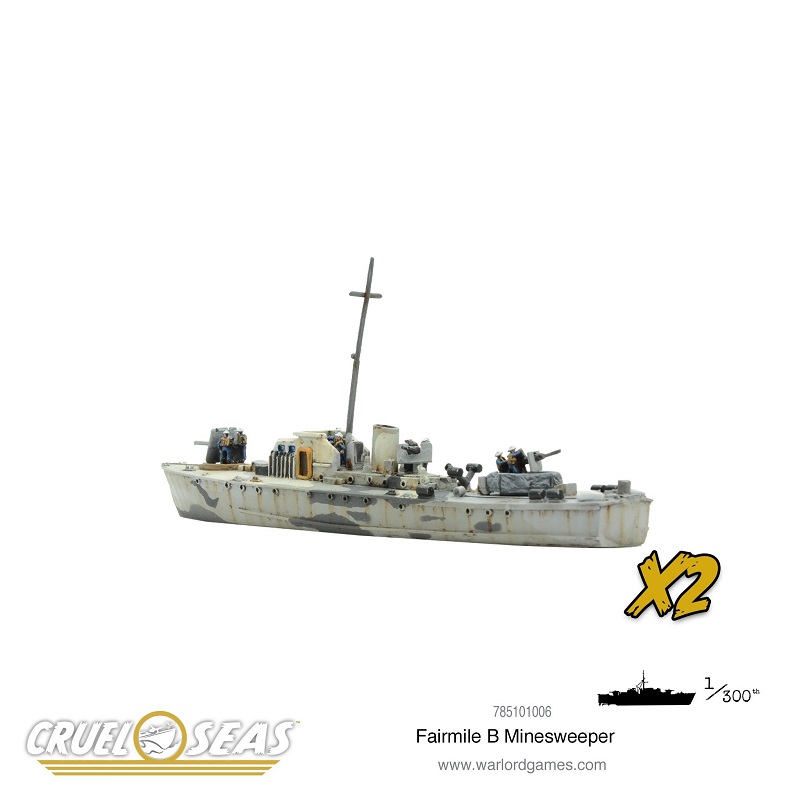 The Fairmile B class Motor Launch weighed in at 85 tonnes and 112 feet long. Crewed by 16 men it could make in the region of 20 knots through its 1200 hp petrol engines. The coastal forces were able to convert the Fairmile B into quite a varied assortment of roles – we see it here configured as a minesweeper. Vessels of this type saw action during the siege of Malta, using their shallow draught to avoid mines that would have scuppered larger trawlers.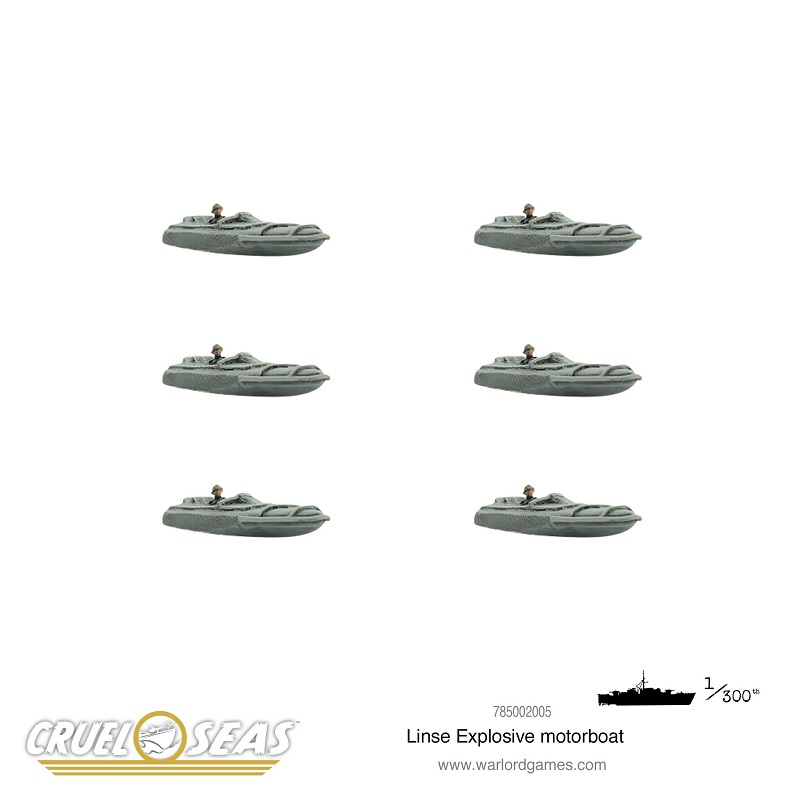 Devised in the last years of the war, the Linse boats were one of the Kriegsmarine's last gasps – designed for special operations against Allied shipping in harbour. These 6ft plywood boats operated in squadrons of three, two suicide boats and a command boat. The two suicide boats would be piloted up until the final approach, where the pilot would bail out and the command boat would use a remote control to guide the explosive-laden boat to its target.
Operated by the Kriegsmarine K-Verband from September 1944 onwards, these boats saw limited use, but are the perfect addition to any Kriegsmarine Fleet in Cruel Seas.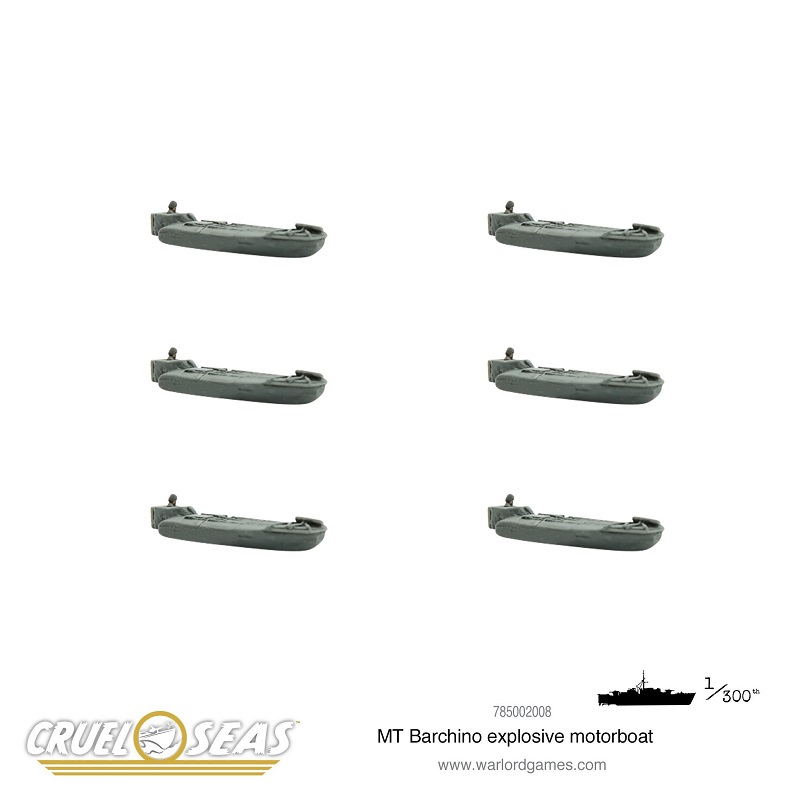 Developed in the inter-war years by the Royal Italian Navy, these explosive boats were developed for special operations and would inspire the German Linse program. They were designed to be launched from a mothership, making a silent approach while avoiding any harbour defences, before the pilot locked the rudder and rammed it against the side of an unsuspecting ship.
The Barchini would first see action against the British fleet moored at Crete's Souda Bay, severely damaging the heavy cruiser HMS York and sinking the Norwegian tanker Pericles.
---
Napoleonic French Line Artillery Caisson – $32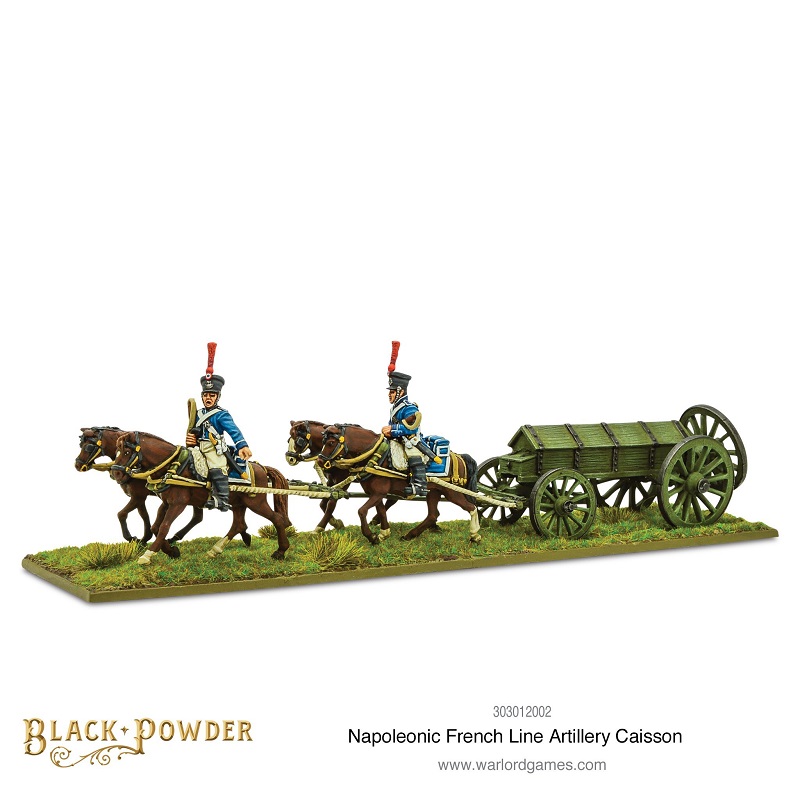 Looking to jazz up your artillery batteries with all the paraphernalia of an army on campaign? Grab this caisson for your French artillery!
Packed with powder and shot, these wheeled carts were part of Napoleon's artillery train, ferrying supplies to the artillery batteries during battle. Without these caissons and their vital cargo, Napoleon's guns would be unable to keep up their withering bombardment that ultimately won many of his battles.
We've included four horses and two riders to help bring this model to life on your tabletop!
Napoleonic French Starter Army – $135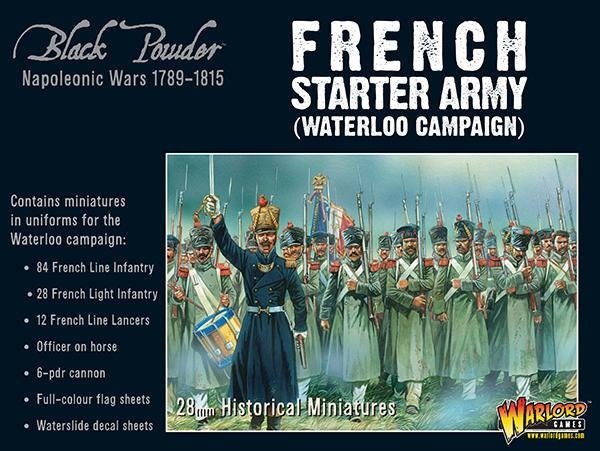 Contains:
84 French Line infantry
28 French Light infantry
12 French Line Lancers
Officer on horse
6-pdr cannon
Full-color flag sheets
Waterslide decal sheets
Best of luck generals!