In a new preview of the upcoming Gamemastery Guide for Pathfinder, 2nd Edition, we get a look at the surgical stylings of some of the NPCs in progress. Take a look!
Hey folks–a quick Pathfinder 2nd Edition update for you, and this one's pretty exciting. Over at EN World, they've got a preview of a page from the upcoming Gamemastery Guide which introduces a swath of new NPCs, Variant Rules, and Subsystems to the game. The preview page shows off some medical-themed NPCs, with a Plague Doctor and Surgeon front and center–as well as a sidebar about ailments. Let's take a look.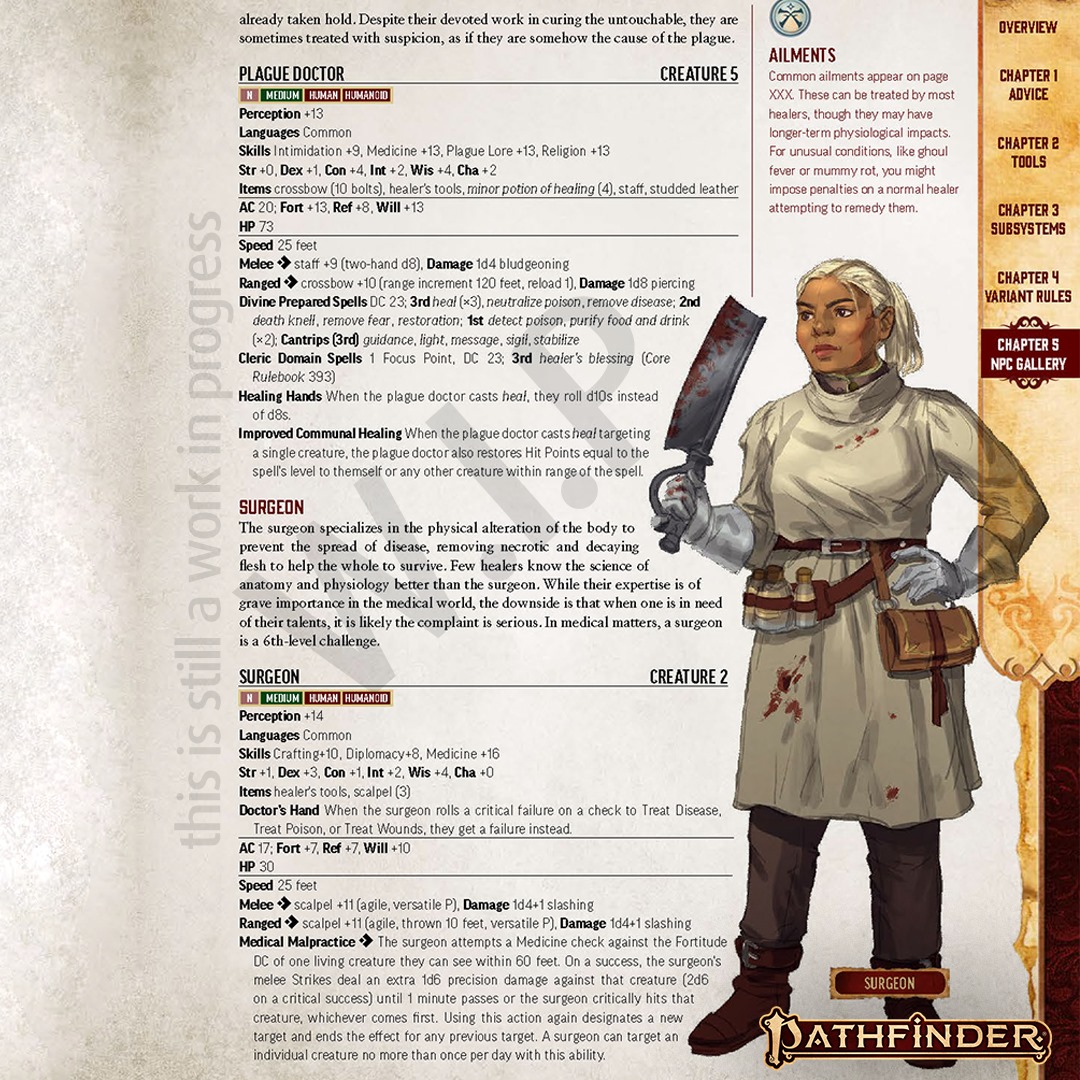 Now mind you this is a work in progress, so there will doubtless be some changes between now and the anticipated January 2020 release of the Gamemastery Guide, but there's a lot to look forward to. Of particular interest is the Surgeon's Medical Malpractice ability which makes them better at stabbing you with their scalpel, a sentence that's pretty much the most Pathfindery sentence I've had to write in quite some time.
You'll also get an idea of how NPCs play a little differently from player characters, though they are still built using the same basic framework. At any rate, these NPCs are pretty much ready to use in your game, the next time you want to doctor up your encounters.
Happy Adventuring!