The Dark Angels are getting a rules update in the White Dwarf. Looks like the First Legion isn't getting a fancy Supplement or Codex anytime soon…
We give the Dark Angels a hard time around here because they have their secrets and act all mysterious. At the same time, we do it as a joke…mostly. But this new bit of news coming from the White Dwarf is kind of a worrisome – and not just for Dark Angel but for all those "Non-Codex" chapters. Let's talk about what we know so first.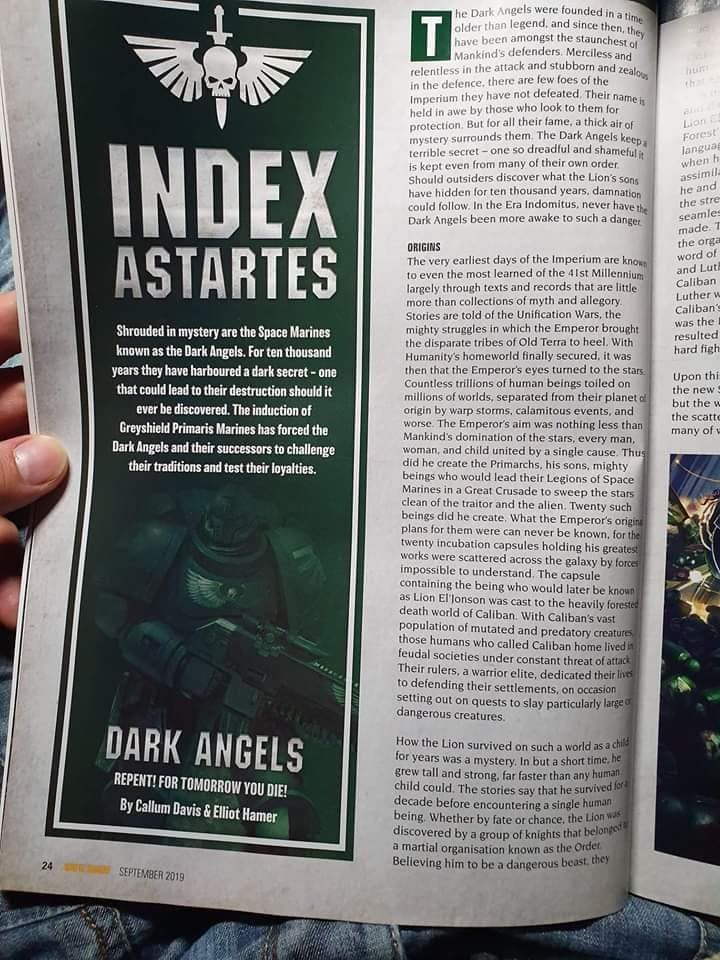 The Dark Angels look like they are headlining the next White Dwarf. They are getting the same treatment we've seen before – lots of background about the chapter and pictures of the miniatures. They are also getting a full Paint Splatter section with some cool hobby tips. They are also getting a short story within the White Dwarf – all good stuff. What's confusing some folks is that they are also getting a new mission: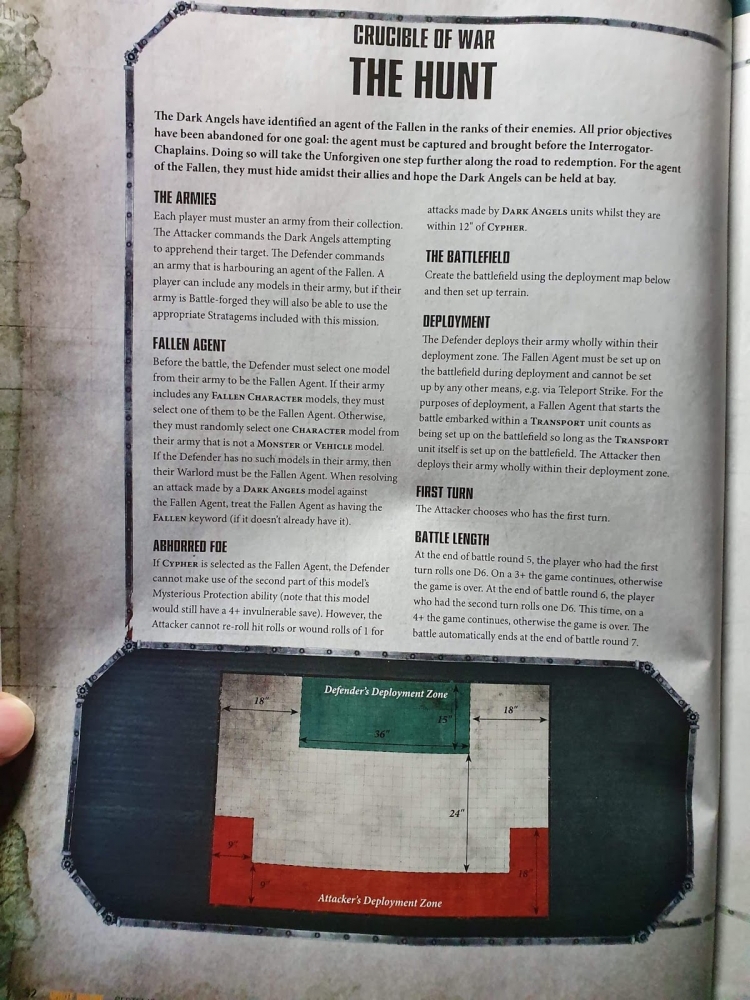 This mission is just based on the lore about hunting Fallen – if you're familiar with that, then this should be a shock. What's confusing some folks is that the mission also includes some new stratagems, too: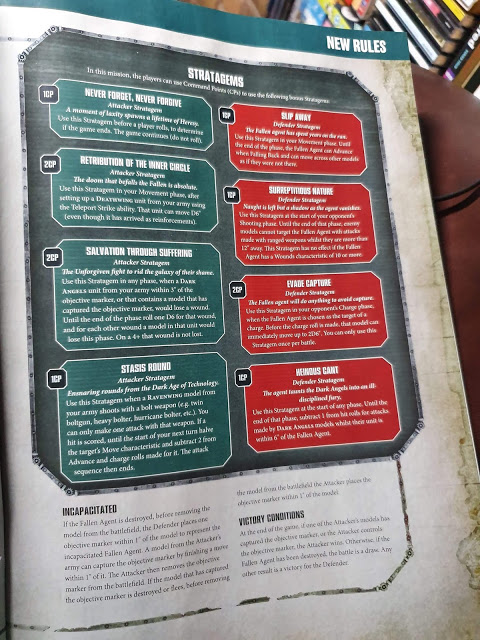 Now a couple of things – I do find it funny that all of the other pictures that were uploaded were massive and hi-rez. Then we get to these stratagems and they are uploaded at a MUCH smaller size (perhaps the work of those sneak Dark Angels, no?). These are also presented before the mission as if these are "NEW DARK ANGEL STRATAGEMS!!!!" And while that is technically correct, these stratagems are specific to the Dark Angel's Mission. This is actually mentioned in their article, but if you don't read spanish or just skim over it, you'll miss it. However, If you read the text at the top of the stratagems:
"In this mission, the player can use Command Points (CPs) to use the following Stratagems"
These are like any other Stratagems for Attack/Defender missions out of Chapter Approved or other various supplements. So just be aware of what you're looking at before you get too excited about brand new "Dark Angel Stratagems."
White Dwarf Release Only?
Now, here is where we get to a bit of the speculation. The Dark Angels are a big part of the game – or at least of the Space Marine line. They have a ton of kits and have enough "weight" to justify their own codex. And now, they are getting an Index Astartes article in the latest White Dwarf – which is about the same treatment that the Crimson Fists got. This worries me, just a bit, for the other Non-codex Chapters like Blood Angels, Space Wolves, Grey Knights and Deathwatch. Are they in the same boat of getting a minor White Dwarf Update, too?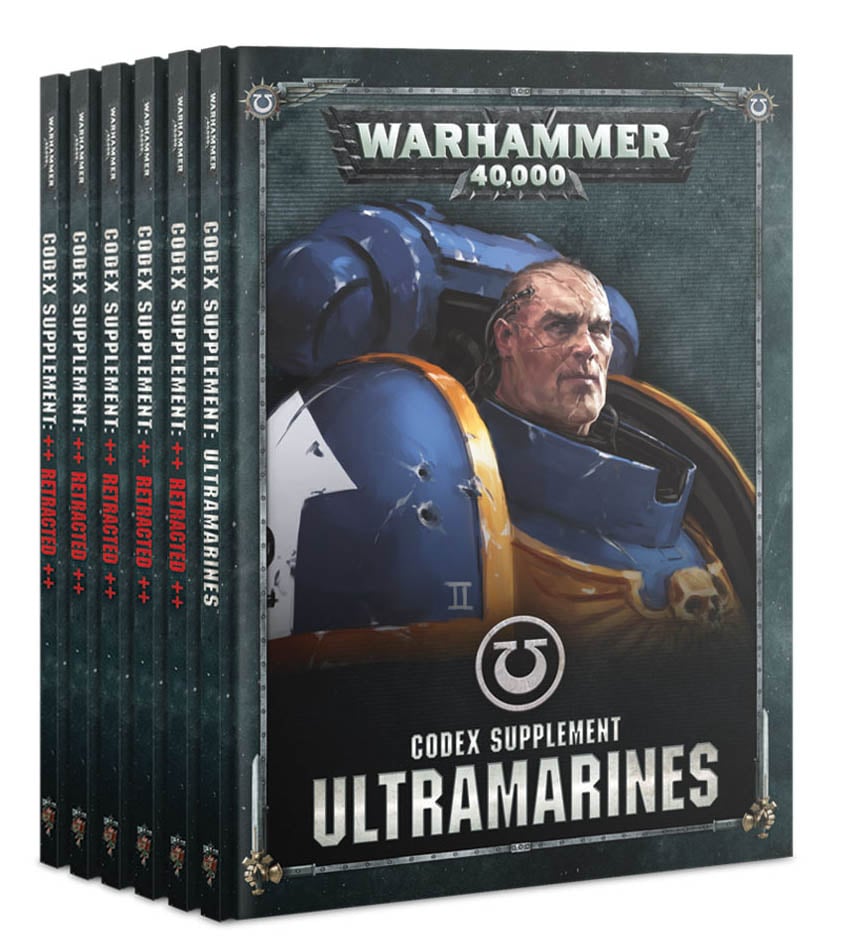 Not exactly. I'm pretty sure, based on the White Dwarf article, that this Index Astartes entry is just "in addition to" an eventual supplement or codex update for the Dark Angels and not a replacement for that. But with the new Codex: Space Marines format with all the Supplements, it's still a valid concern that this might be the only "update" the Dark Angels get. Their current codex is still 100% valid and probably will be even after this White Dwarf comes out. There doesn't appear to be anything massive, rules-wise, in the White Dwarf other than the new mission.
That's part of the problem with these type of White Dwarf sneak-peaks. We don't know if there are more pictures missing – it's all in a vacuum and we have to go based off what is presented. And from what's presented in the pictures… it's kind of a thin "update" for the First Legion. In fact, I'd even go so far to say that this isn't actually an "update" for them at all. This feels more like an extended Chapter Spotlight from Games Workshop and if that IS the case, I'm actually glad. I'm personally okay with these deep dives into chapters inside the White Dwarf as it exposes folks to the lore about those Chapters. Not every Index Astartes article has to be a rules avalanche of updates. And this one is most certainly the former and not the latter.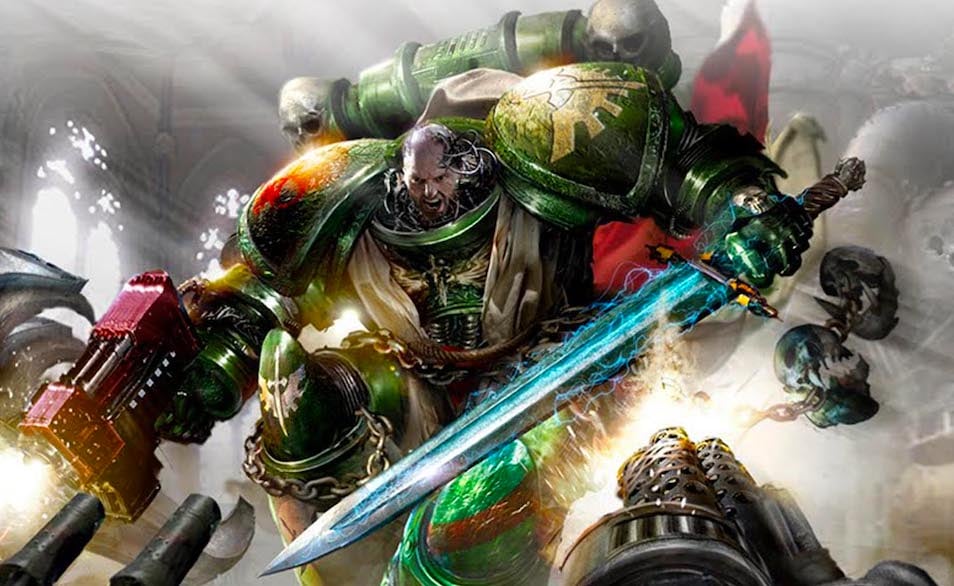 So breathe easy Dark Angels Players. It's just a White Dwarf article about your chapter.
Matched Players can calm down now – this "Update" is more for the Narrative/Open Players! No tournament shake-ups in this White Dwarf.