Looks like the Aeldari are going to war! It's Banshees vs Incubi in a battle to the death – checkout latest from Games Workshop!
Psychic Awakening is heating up and the war is most certainly going to feature a throw-down of epic proportions. This new artwork features the Banshee Phoenix Lord Leader Jain Zar vs a mysterious opponent…Only, c'mon – we know who that HAS to be, right? Take a look for yourself: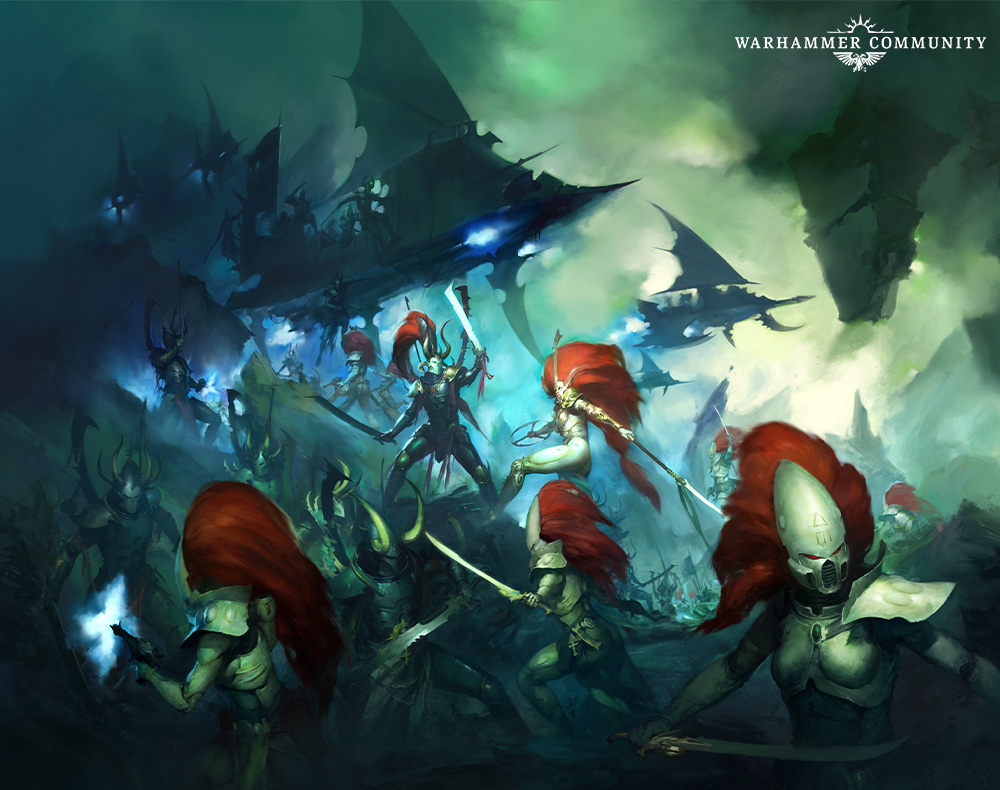 "The iconic triskele in the Howling Banshee's right hand can mean only one thing – it's Jain Zar! But who is her opponent, and – more crucially – how are they able to go blade-to-blade with the legendary Phoenix Lord without being cut to ribbons?"
Here's the thing – we know we are getting new plastic Howling Banshees:
And now we have GW confirming we're getting Jain Zar – at least Artwork. But, again, if you're redoing the Banshees why not redo their Phoenix Lord in plastic, too? That just makes the most sense. Now, as for the Incubi, we've got confirmation that those are ALSO coming in plastic: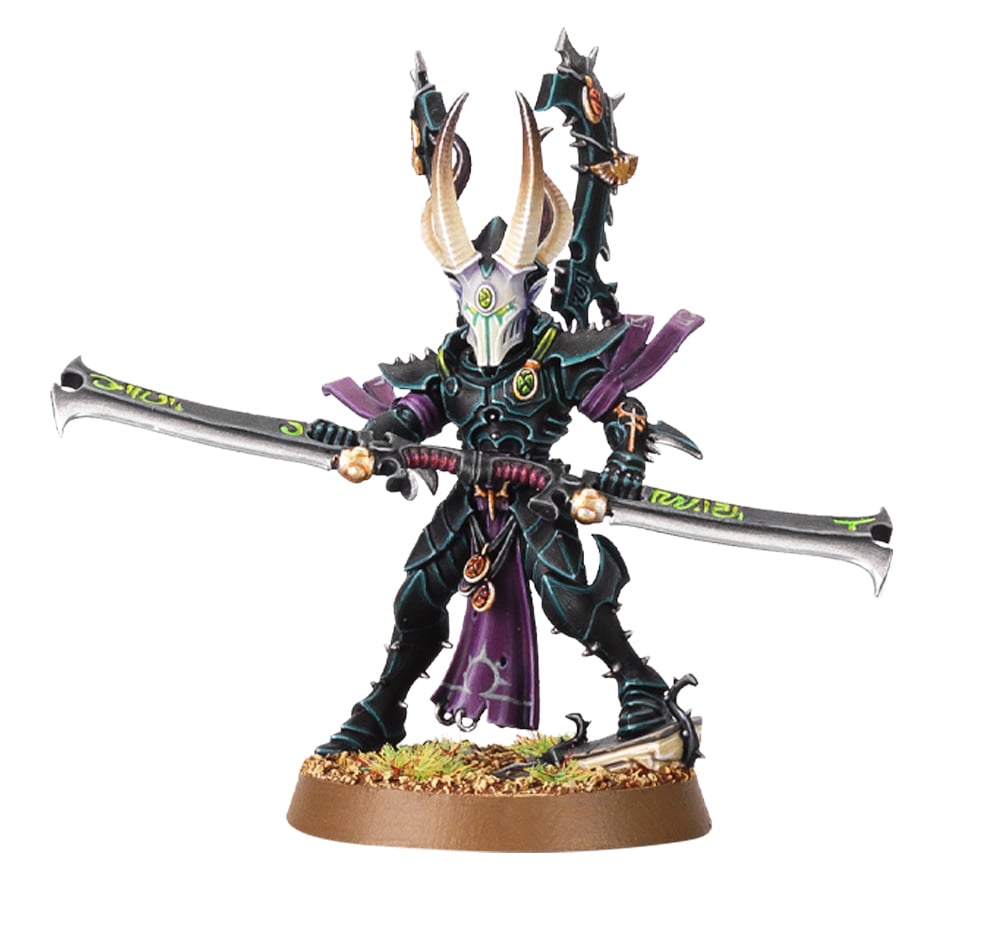 So, again, who is the epitome of the Incubi? The notorious Master of Blades himself, Drazhar!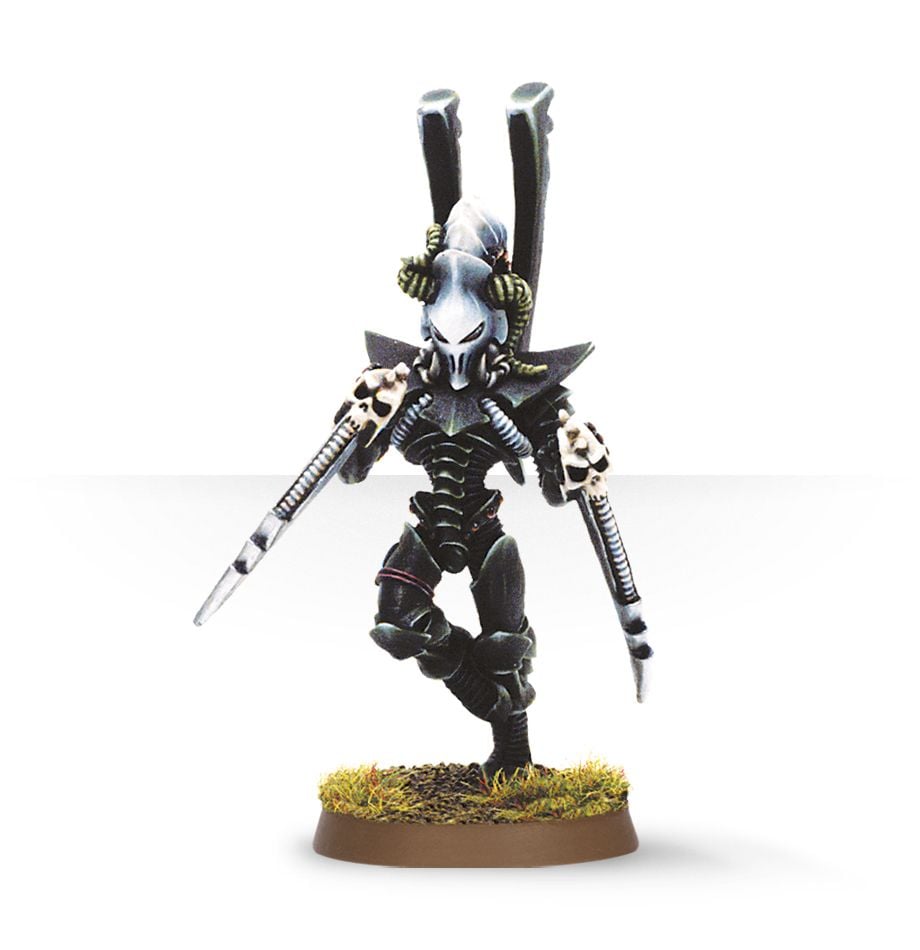 Who's got two blades and is in desperate need of a model update? THIS GUY!
It would be fitting for the most infamous Incubi to square off against the legendary Jain Zar, don't you think? Now, we can't confirm that it IS Drazhar…but c'mon! Anyhow, the good news is that the artwork is also available for digital download direct from GW as fancy wallpaper: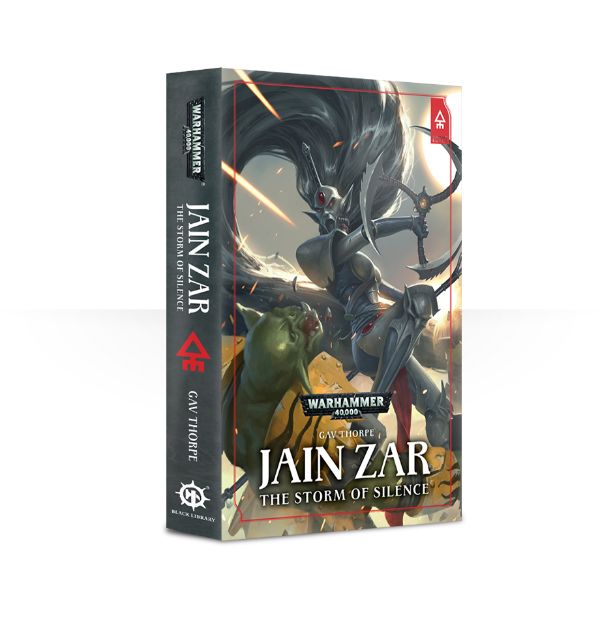 Apparently, she dyed her hair again. You go girl!
Who's ready to watch this fight go down?