Bandai and Games Workshop have teamed up to bring the world the first-ever Warhammer Action Figure! Check out the 8″ Primaris in all its glory!
Fans, Collectors, and 40k Enthusiasts – meet your next purchase. This Primaris Marine has gotten upgraded to Action Figure size and it's incredible!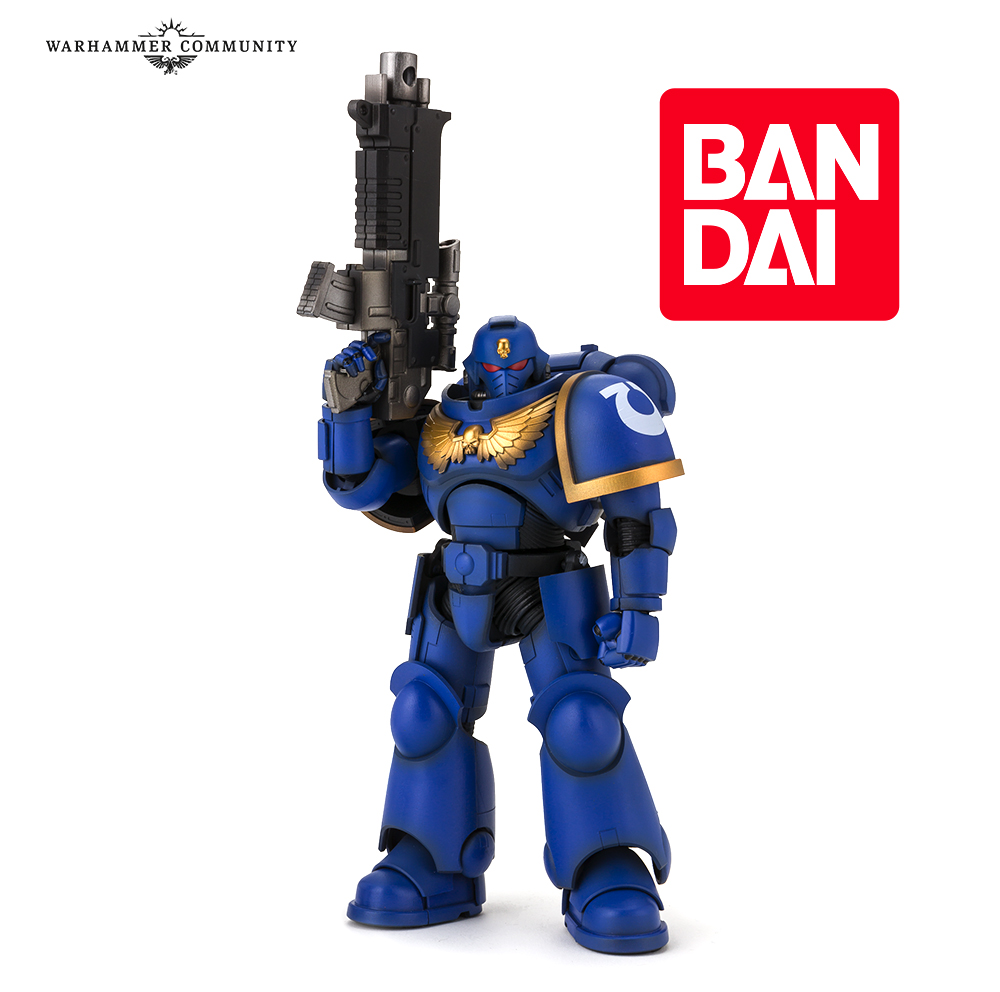 This action figure is a collectable-grade posable model with over 50 points of articulation. The build quality and paint finish are everything you'd expect from our partners at Bandai. They've captured features like the Imperialis on his breastplate and distinctive Mk X faceplate in crisp detail while remaining faithful to everything that makes a Space Marine instantly recognisable. Massive pauldrons, looming backpack vents, flared greaves and, of course, the bolt rifle – this iconic silhouette works just as well at this scale as any other.
This is going to be a big one for fans of 40k. Personally, I was kind of hoping we'd get a grey version option so would could paint it ourselves…but the default paint job looks pretty impressive as well. I have a strange feeling that fans are probably going to pick these up and mod/paint/customize them a ton! I think a little wash is going to go a long way on this Action Figure…
I really want to get my hands on one just to see exactly how you can customize it. Part of the fun will be figuring out how you can pose it and if you can detach parts so you can repaint it in your own color scheme. Time to pick-up some painters tape, too…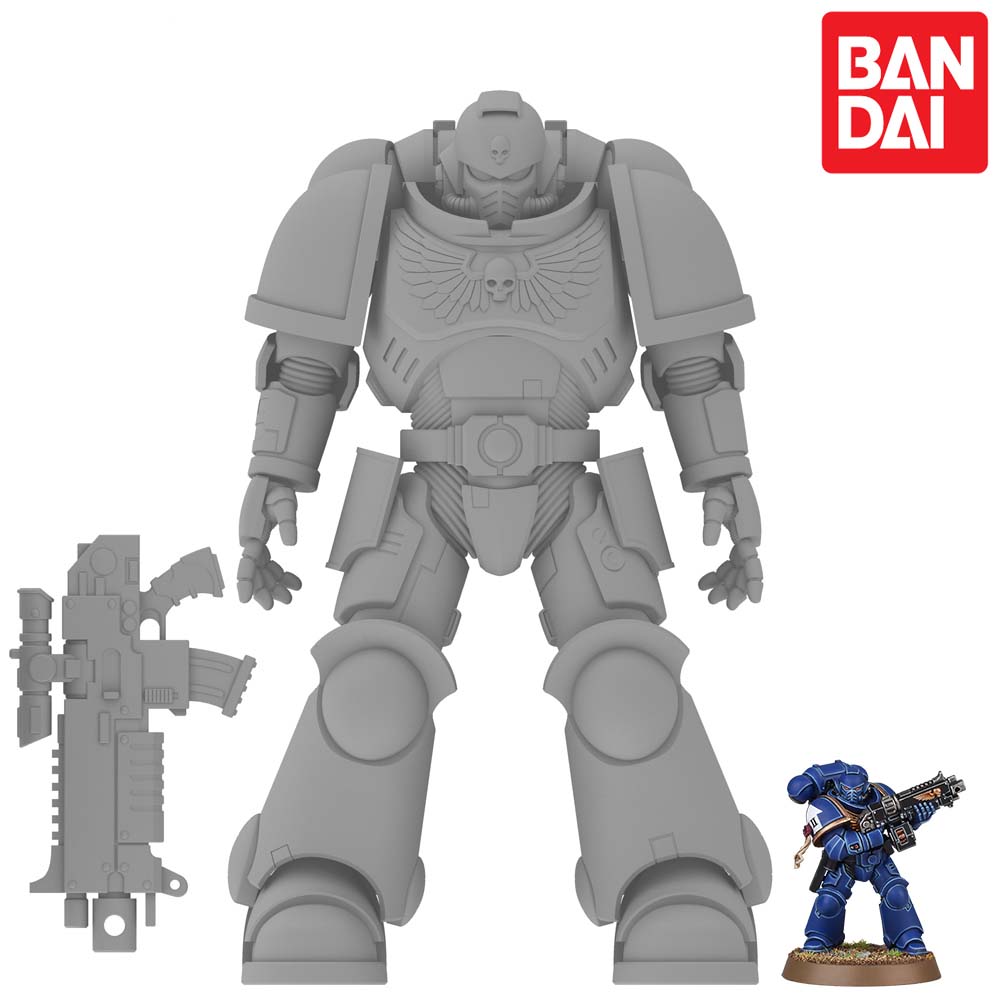 It's a pretty impressive up-scaled version of a Primaris for sure!
Unfortunately we don't have any info on the price point yet but we do know it's going to be available for Pre-Order next month. Be sure to keep an eye open in October for this sweet looking Action Figure. I wonder if a squad of 5 is going to be an option.
Anyone else thinking their work desk could you a Primaris Action Figure?