Games Workshop is showing off the brand new Plastic Howling Banshee Exarch – here come the Aeldari!
The Howling Banshees are getting a new PLASTIC kit. We saw this one back at NOVA: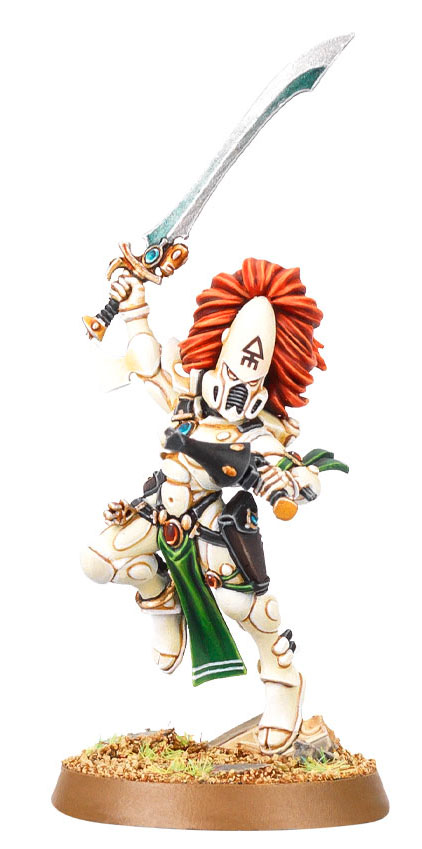 And now, GW is showcasing an Exarch with a few different options. It's been a long time coming – but here is the first Aeldari wave!
"What's more, Psychic Awakening: Phoenix Rising includes loads of additional rules that will make this incredible new model even cooler!"
What type of rules, you ask? Well Check out Piercing Strike for starters: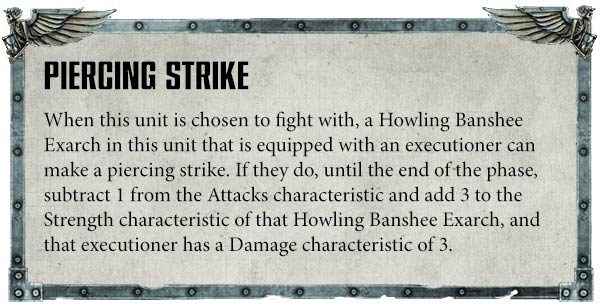 In total, there are 6 different powers you can swap out your Howling Banshee Exarch's War Shout ability with – and these are exclusive to the Howling Banshee Shrine! We're hoping that the rest of the Aspect Warriors are getting the same treatment…that would be HUGE. There is even a new Stratagem for the Howling Banshees to use as well: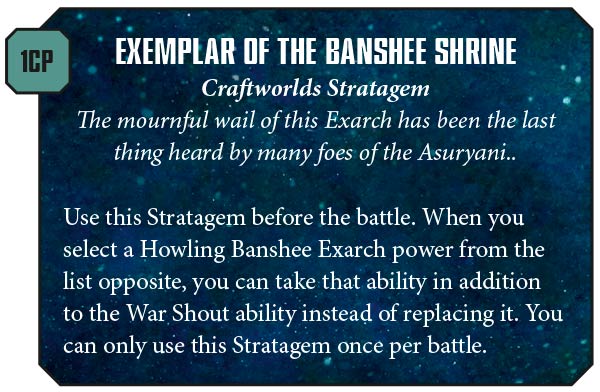 I have a feeling the Howling Banshee's toolkit just got a whole lot more versatile!
The Banshee's Wail
While we can't confirm why GW is opting to showcase the Howling Banshee's first, we have a theory. And it has something to do with this Prophecy: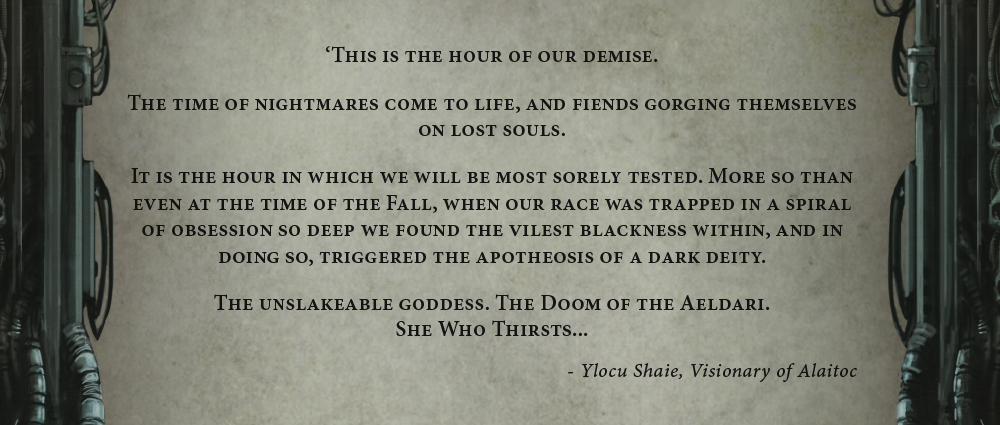 If you're familiar at all with Banshee's from folk lore, then you might recall that Banshees are known as heralds the death – typically for a family member. Hence the wailing. Maybe that's the reason GW is working on them first: To be the herald of the on-coming death…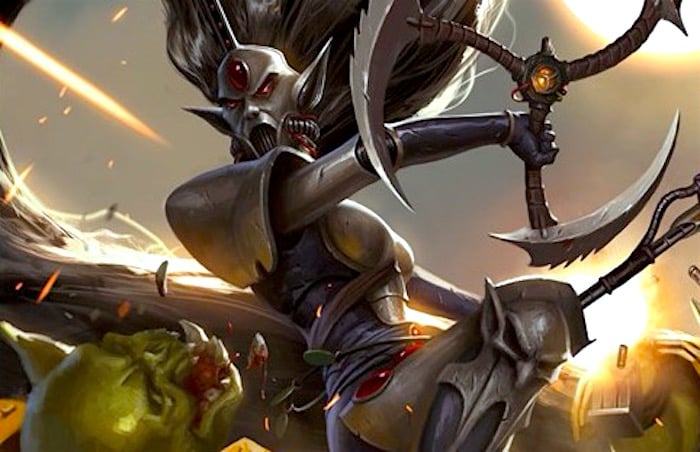 That's just a theory mind you! But it sure would be fitting, don't you think?
Well what do you think? New Plastic Howling Banshees (and Exarch) – and a bunch of new rules! Who's excited?!