Warhammer 40K: Raven Guard New Releases Unboxed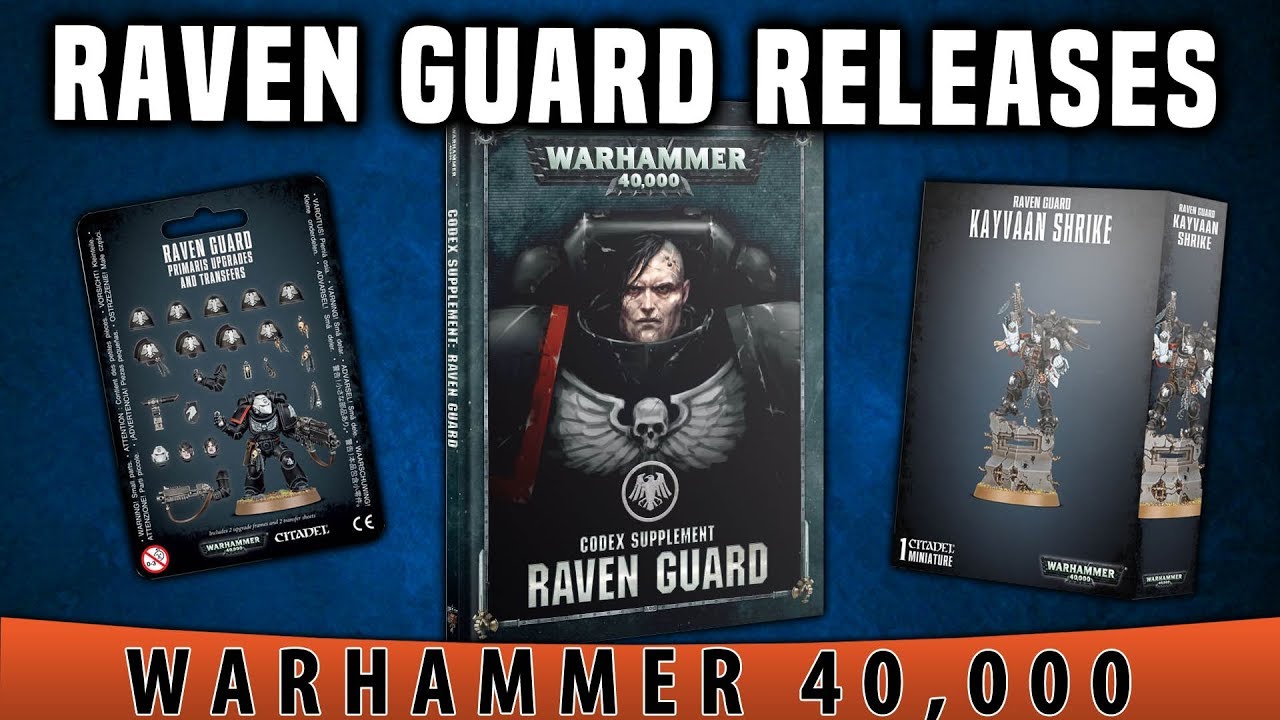 The Raven Guard are getting a new character, upgrade pack and a brand new codex supplement! Join us on a quick tour!
The Raven Guard are back with some much needed love from Games Workshop this week. They've got a codex supplement, upgrade pack, and a new, Prime Time Kayvaan "Stop Calling Me Kevin" Shrike ready to lead them into battle. Looks like the Raven Guard can finally spread their wings!
Shadow Masters
Let's start with the Upgrade Pack, which lets you update your Primaris Friends to be more birdlike, including a Primaris beaky helmet, which I didn't realize how badly I wanted one until I saw it. You get two copies of their upgrade sprue as well as 2 transfer sheets. This is great for customizing your army with RG icons and doodads where ever you need them to be.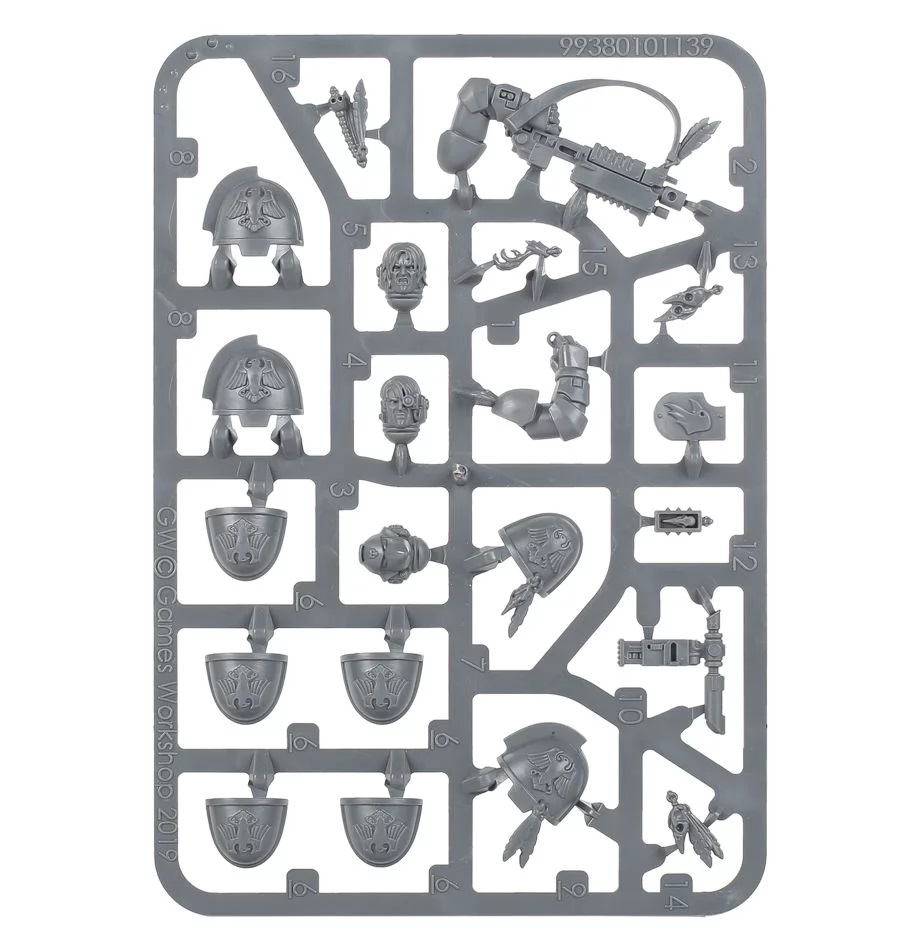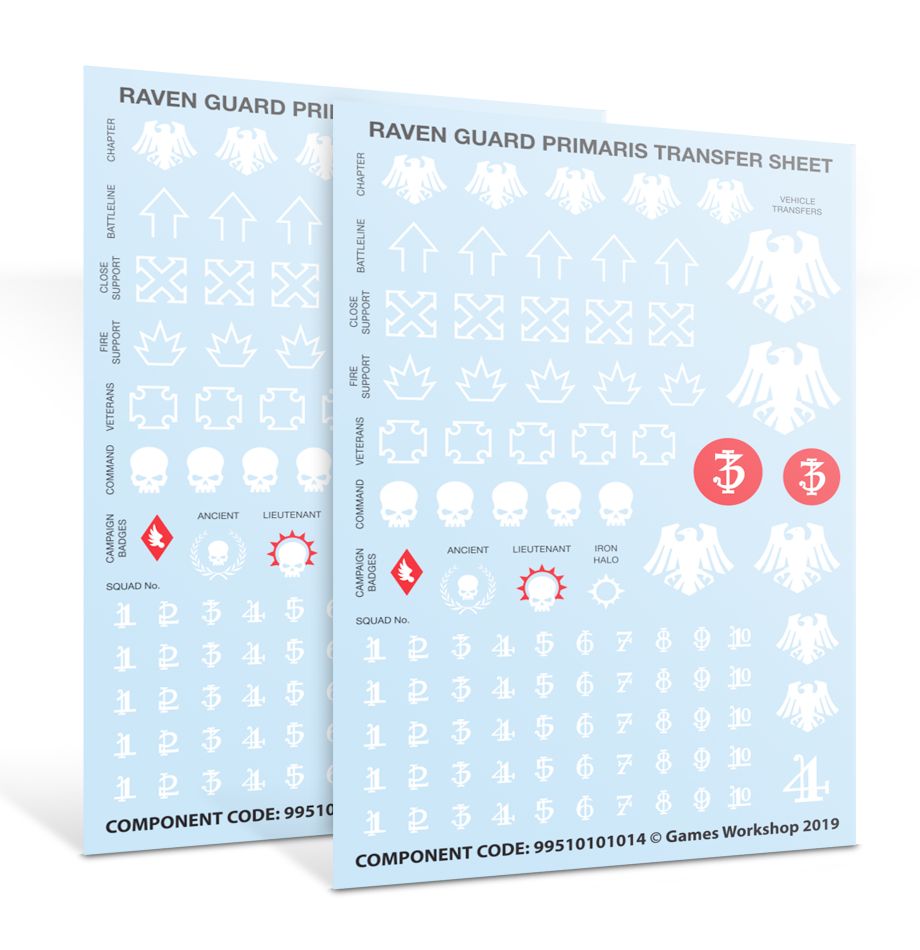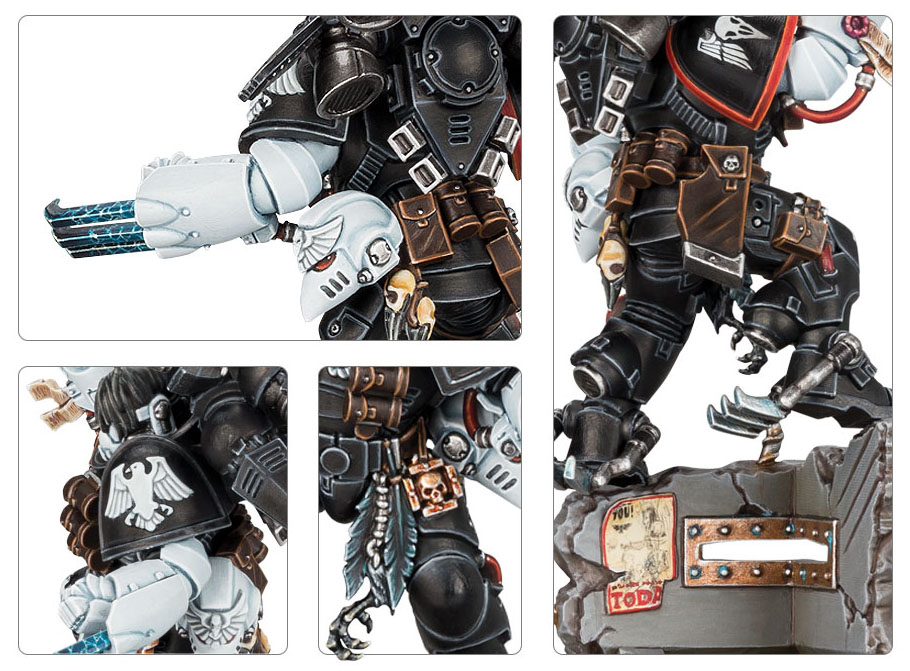 Shrike is back and ready for Prime Time with a killer new base, Raven's Talons that look like Lightning Claws but a cut above the rest, and that jetpack! We've been seeing teasers for this model for what seems like months and it's finally here!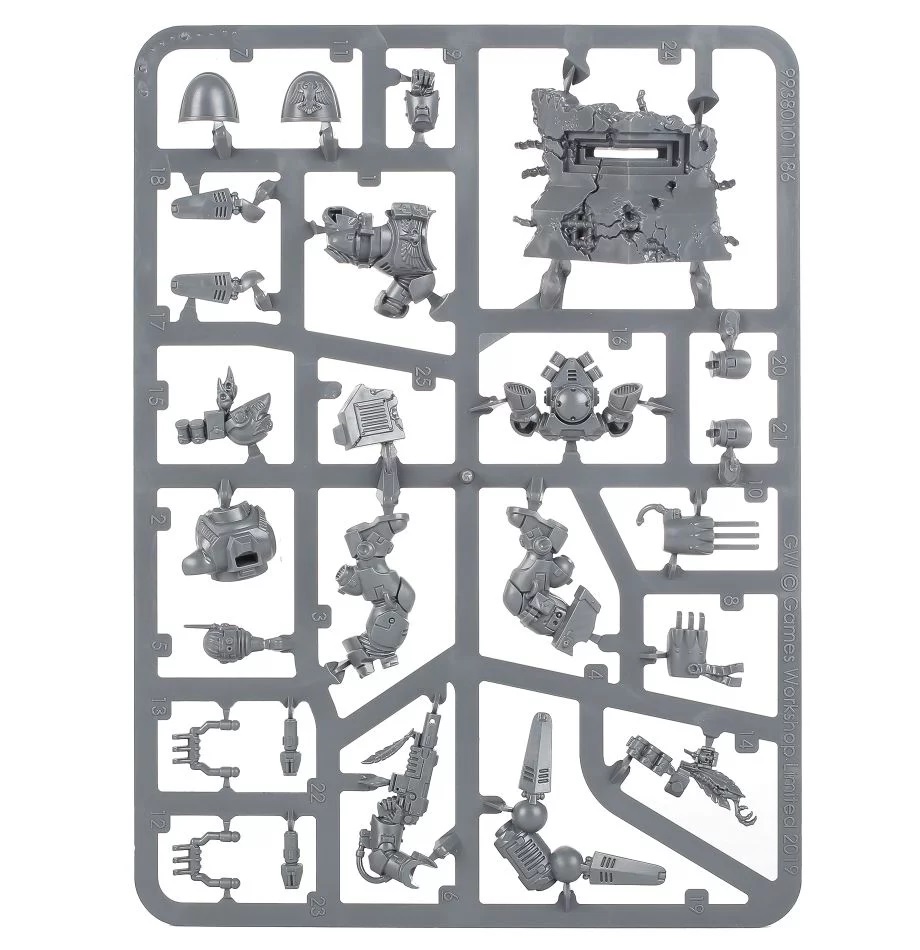 Shrike comes on a single sprue and it's got a ton of cool details as you can see above. I cannot get enough of that jet pack. I know there's debate on how his new hairstyle looks, or whether you want to–as Adam puts it–just do a head swap and deploy him in the beaked helmet, but whatever the case, the model looks great!
Codex: Raven Guard

Subscribe to our newsletter!
Get Tabletop, RPG & Pop Culture news delivered directly to your inbox.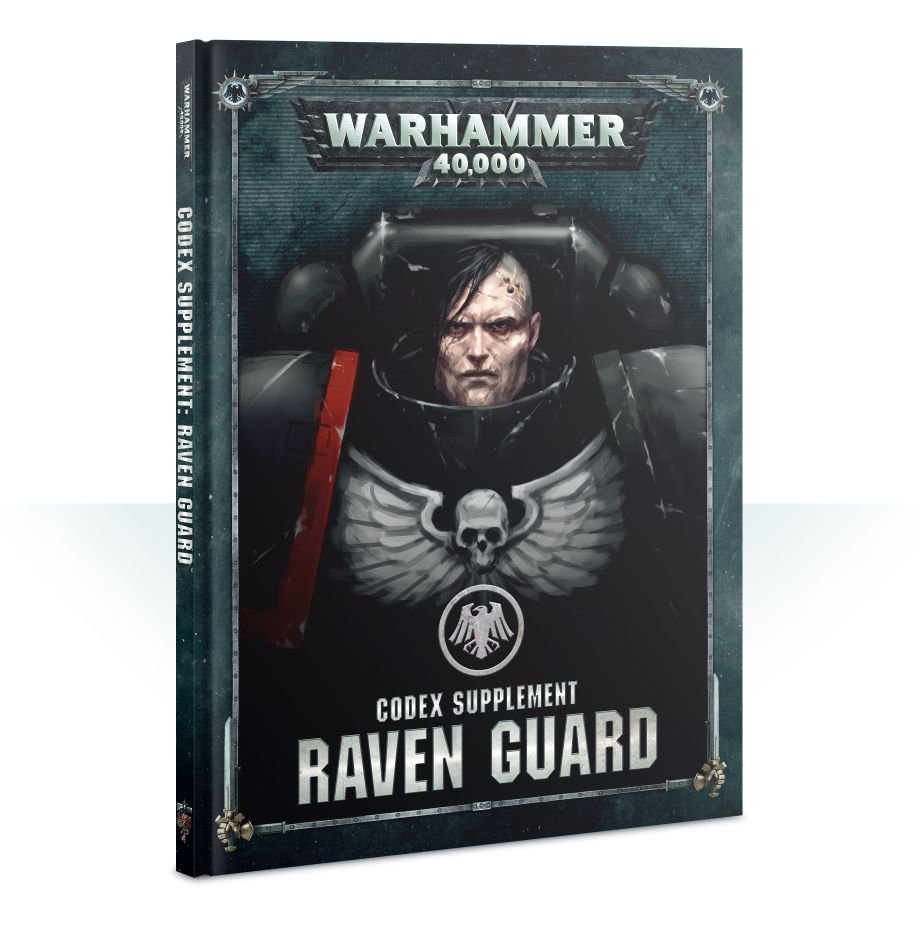 The Raven Guard new releases are up for pre-order this weekend so if you want to get your hair swooped, maybe start listening to some Evanescence, or maybe My Chemical Romance to get ready for your fast-moving friends who just want to have feelings, your time is now!
Or maybe Shrike is really into Shoegaze? Let us know what you think in the comments!