The Iron Hands are going to have pretty devastating first rounds of shooting and we think these units are going to lead the way!
If you didn't see the news earlier this week, the Iron Hands are getting a pretty great bonus while the Devastator Doctrine is active. Calculated Fury is going to make that first turn sting: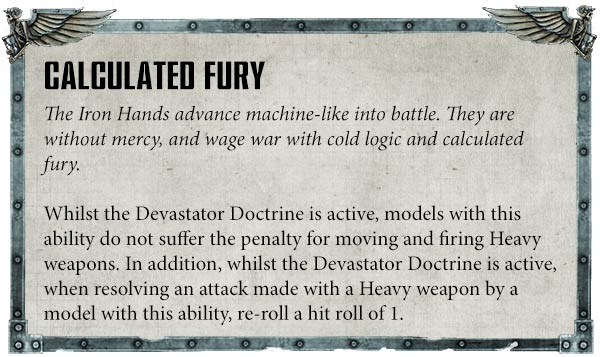 Because of the way the Combat Doctrines work the Iron Hands are going to start the game with this already running as opposed to some of the other chapters who have to wait a turn or two for their Combat Doctrine bonus to really kick in. The Army-wide re-roll of 1s means that having a perfectly placed Captain is less important for Iron Hands while this is active and that, we think, is going to add some extra flexibility to their alpha-strike game. And let's not discount the moving and shooting heavy weapons without penalty either!
We've come up with a list of units we think are really going to be able to take advantage of this ability – so get ready to see a lot more Iron Hands on the tabletop. Here they are in no particular order.
Scout Squads w/Sniper Rifles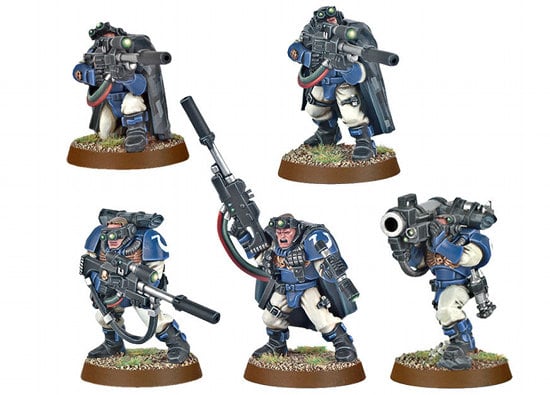 Sniper Scouts for the Iron Hands just got a nice little boost. With that re-roll 1s to hit, they can be a bit more reliable on their own without a captain nearby. Plus, with the move and fire without penalty, you can deploy them 6″ away from that cover you actually want them on – and out of LoS at the start of the game…Just in case you don't get that first turn!
Redemptor Dreadnoughts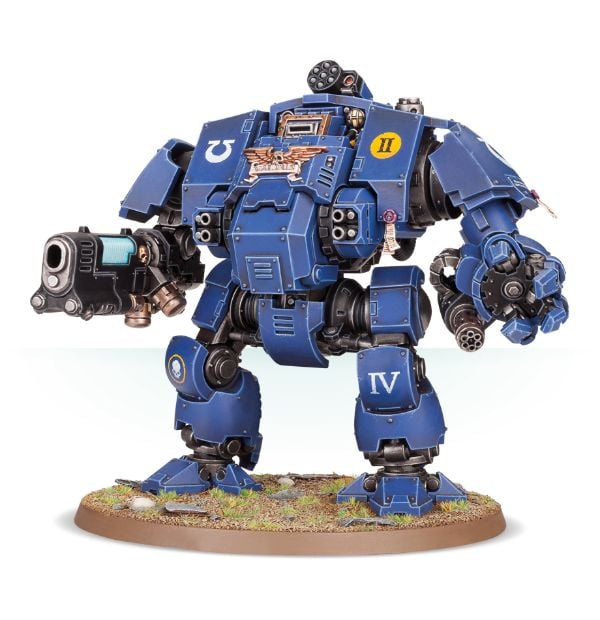 It's not like the Redemptor is exactly tearing up the meta – but now that it can move and fire the majority of it guns with no penalty AND it's getting free re-rolls of 1s to shooting, that means it might just be worth it's weight now. At least for the Iron Hands who ALSO have tricks up their sleeves for Vehicles. Who knows – we might see the Iron Hands be the one army of Space Marines who can run a ton of Redemptors successfully. It could be the Marine version of "Big Bugs" only this time, it's Dreadnoughts!
Suppressor Squads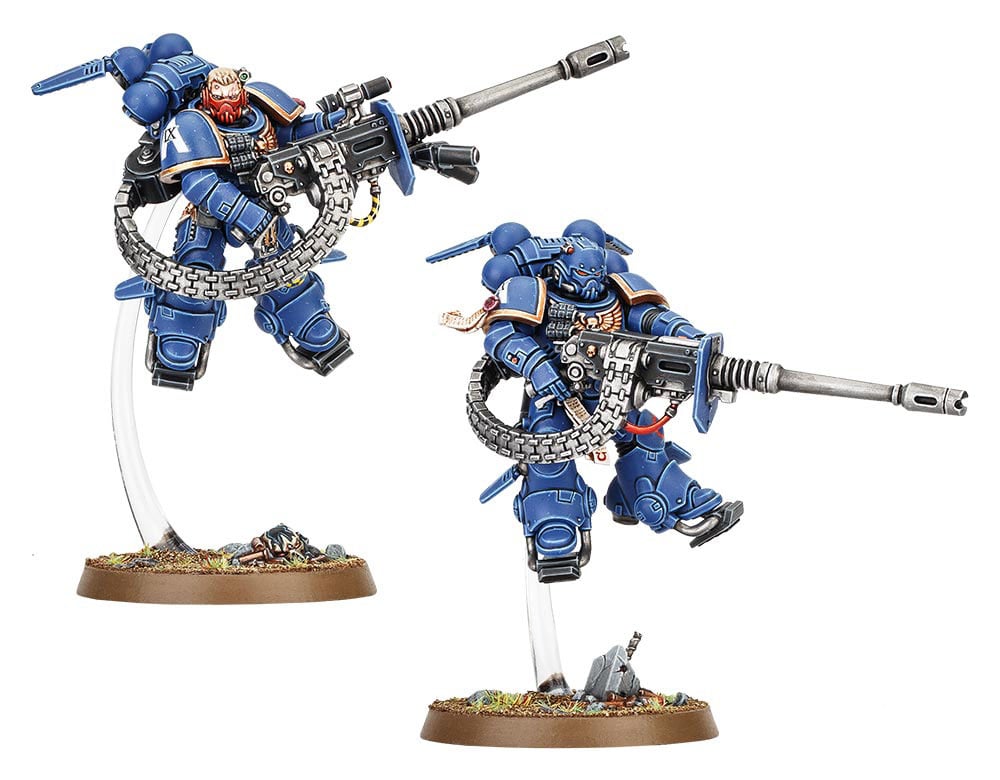 One of the issues we've had with the Suppressor Squads is that they have this great mobility but a heavy weapon – so if you wanted to take full advantage of the heavy weapon, you had to sit still and sacrifice their mobility – and sure they had a 48″ range, but you still needed LoS. But now, the Iron Hands get the best of both worlds. I wouldn't be surprised to see the Iron Hands give these Marines a new lease on the tabletop!
Devastator Squads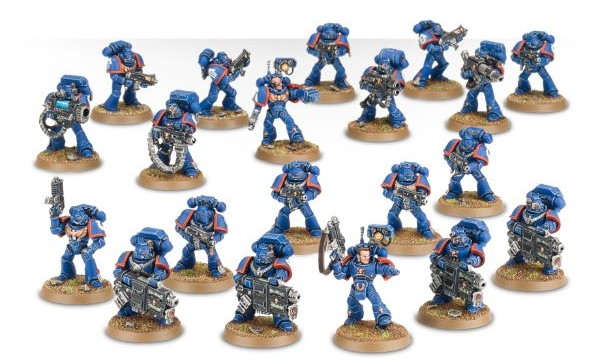 YEP! We're talking about some old school Classic Marines, folks. The Humble Devastator Squad just got a nice boost with this ability. However you want to load them out, as long as they are packing the heavy hardware, they will pay some dividends thanks to Calculated Fury!
Eliminator Squads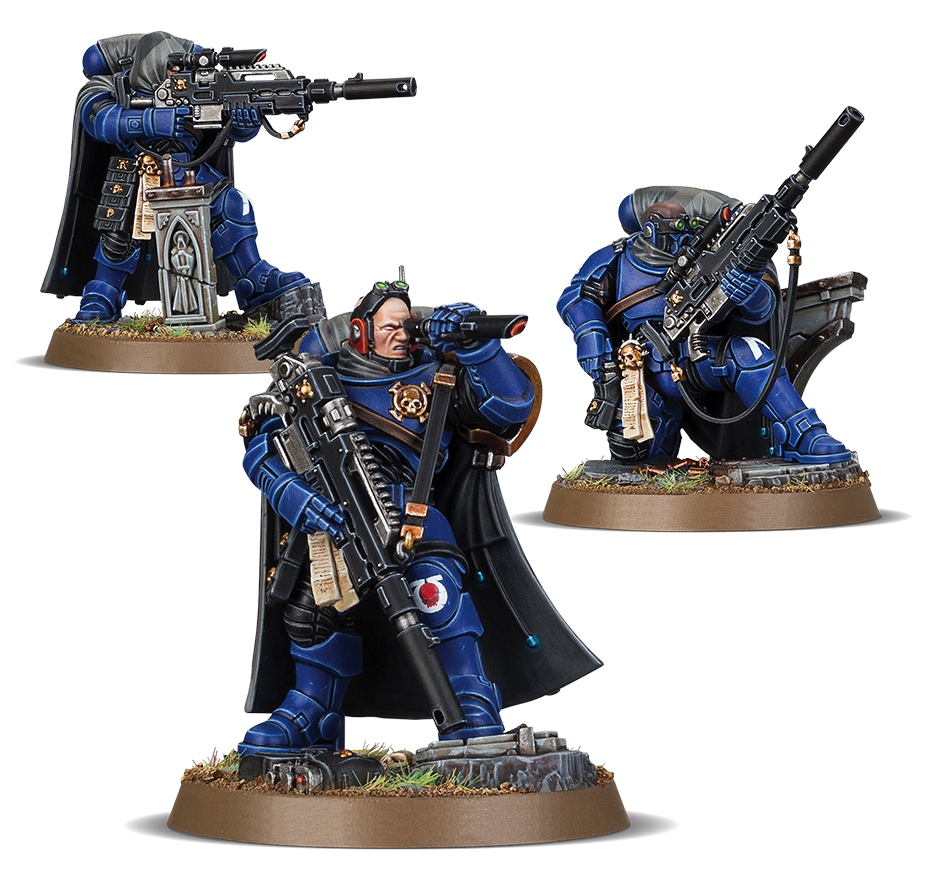 If we're being honest, I think this squad is still going to have some issues. Their biggest one is the fact that they can only have 3 models. Maybe if they had the option to buy more models in the unit…but anyhow, that's not the focus here. Iron Hands versions of this unit will at least be able to do some movement tricks and still fire at full effect. And they can act pretty independently without needing a Captain around now, too.
Hellblaster Squads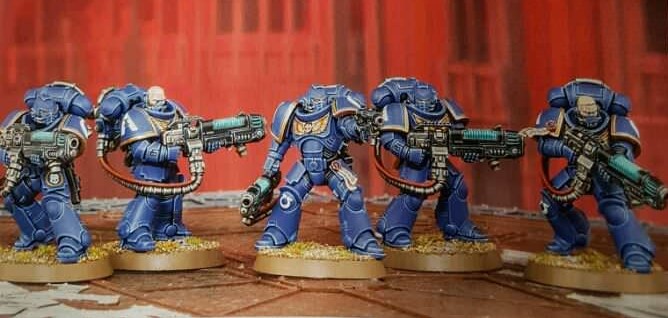 If you've been patiently waiting for Heavy Plasma Incinerators to suddenly become more viable – well, Iron Hands just made your day! Now, not only can they move and fire without penalty, they get the free re-rolls of 1 to prevent them from dying! This unit option just went from dud to stud! Watch out for these bad-boys…
Repulsor Executioner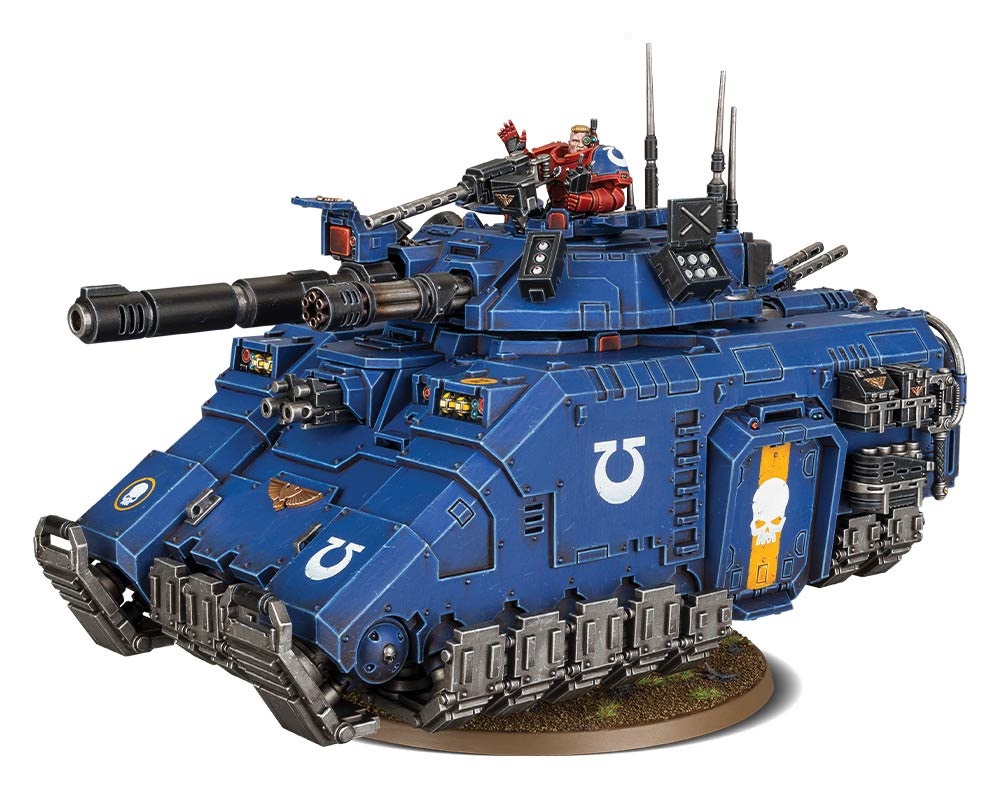 "But this thing can already move and fire heavy weapons without penalty!" Yes. You are correct. But it didn't have a built in re-roll for its to-hit rolls before without a Captain around. Here's the thing, the Executioner can pump out a ridiculous volume of shots so this is one unit that is really going to appreciate that re-roll. While it might only need 1/2 the rule, it's REALLY going to take advantage of it.
So there you have it folks – that's our lists of units! What do you think? Which units are you looking forward to using as Iron Hands to devastate your opponents?