Games Workshop has unveiled the 4th Warband coming to Warhammer Underworlds this season – The Grymwatch has arrived!
We knew this one was coming but now they are finally here along with a ton of new info. The Grymwatch is the next Warband for Season 3 of Warhammer Underworlds and they are bringing the Flesh-Eater Courts to the game!
"Meet Warhammer Underworlds' latest warband – the deranged Grymwatch! Hailing from the Flesh-eater Courts, these demented ghouls have come to Beastgrave in search of a great beast that lies at the living mountain's heart, and they'll happily eat anyone who gets in their way."
"These are some of the most characterful ghouls we've ever seen, and the first Crypt Ghouls designed specially for the Mortal Realms! The scale of Warhammer Underworlds has allowed our team to go all out on customising each member of the warband. "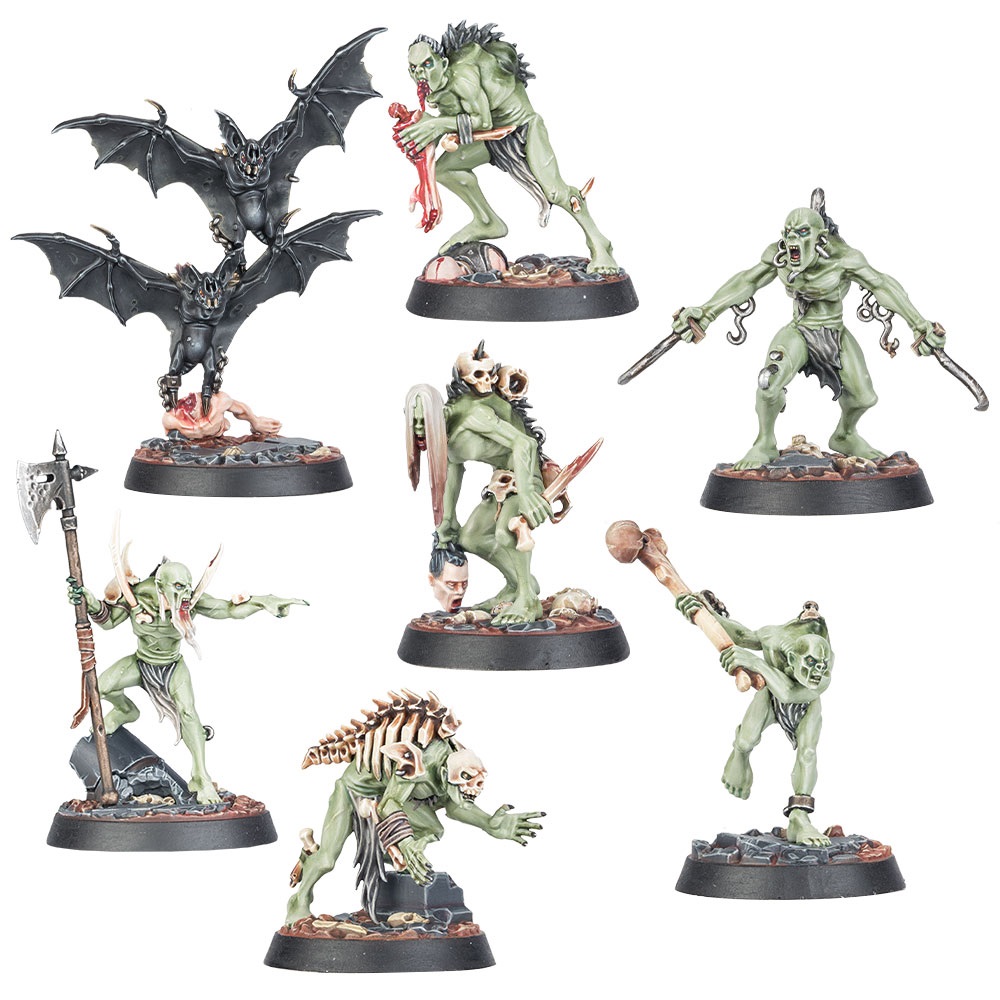 Ghoulishly delightful! The Flesh-Eater Courts have some brand new models and they look pretty dynamic. And appropriately gross. Cannibalism, man…
Anyhow they do have a particular vibe and I think GW executed on that front pretty well. If you've got a copy of Beastgrave, you can actually read about them in the book: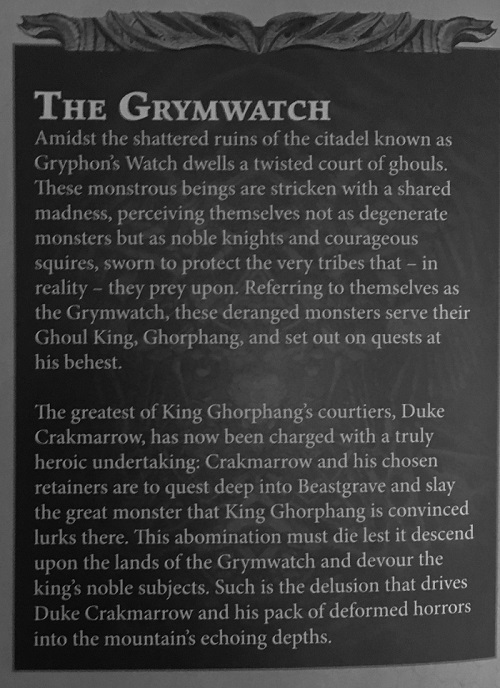 It's kind of a neat twist – they are all about "protecting" the people…that they prey upon. It's very Flesh-Eater Courts and I'm very interested to take a look at their rules when those come out. As always, you can also expect that GW will release a box for these models and you'll also be able to use them in your larger AoS games eventually. I look forward to more from the Grymwatch!
What do you think of these Ghoulish additions to Warhammer Underworlds?