40K: Iron Halo, Iron Hands, & SoCal Open :TFG Radio

This week on TFG Radio, happenings at the Iron Halo GT, Iron Hands talk, the recent ruling for SoCal Open, and more!
Hey everyone! The next episode of TFG Radio is live. Adam, John, and Danny talk about the Iron Halo GT, Danny's foray with Iron Hands, & SoCal Open Rulings. They also take questions from our Patreon group, the Twitch audience, & more!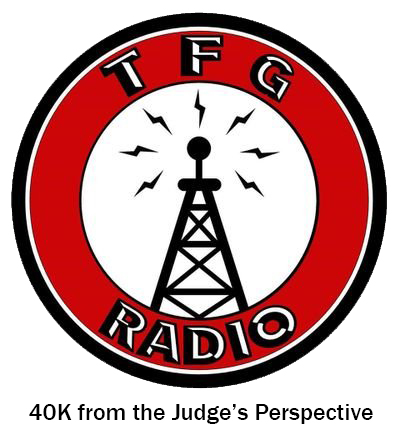 TFG Radio Twitch Stream Episode #48
Time Stamps
0:00 Intro (Matrix Discussion)
0:06 Iron Halo GT
0:24 Stealth Space Marine update
0:35 Local League Status
0:46 SoCal Open & Standardized Terrain
1:02 Knight Challenge
1:07 Patreon and Twitch listener Questions
Subscribe to our newsletter!
Get Tabletop, RPG & Pop Culture news delivered directly to your inbox.
1:40 Outro
~I hope you enjoy the show! Be sure to say something in the comments section. Whether it's your opinion of the show itself, or just to suggest something we could talk about in the future, be sure to drop us a line.

If you're a fan of the show, and would like to help us to make the show better, be sure to visit our page and support today:
TFG Radio Patreon
Latest News From BoLS: