The Ossiarch Bonereapers are getting released very soon and the new army is getting a new batch of Endless Spells to use – take a look!
This weekend the Ossiarch Bonereapers are getting a joint release with the Ogors with Feast of Bone. New models and new Army Books are on the way. And now we also have a look at some MORE previously unseen models: The Ossiarch Bonereaper's Endless Spells!
via Dan (AoS Shorts – Twitter)
Thank you Germans. #aos #ageofsigmar #warmongers pic.twitter.com/qnkB2elfnv

— Dan (AoS Shorts) ?? (@AoS_Shorts) October 21, 2019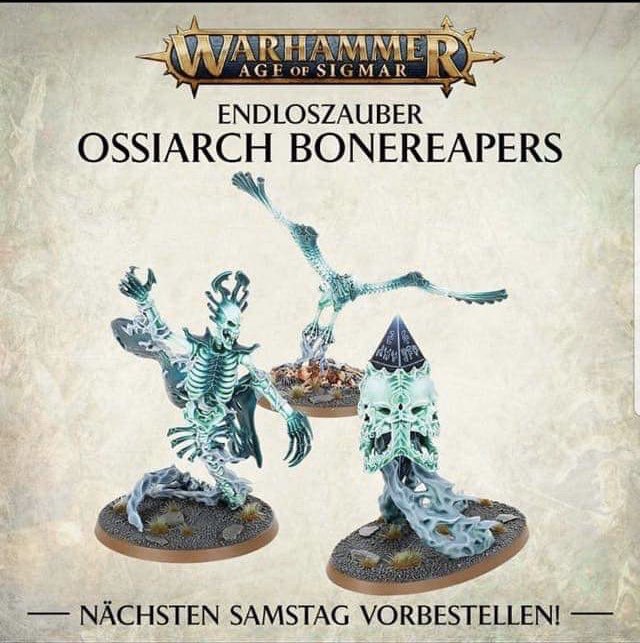 According to this picture, they are "Pre-order Next Saturday" – and Games Workshop has updated these in their previous preview post – so these are confirmed for this weekend's pre-order: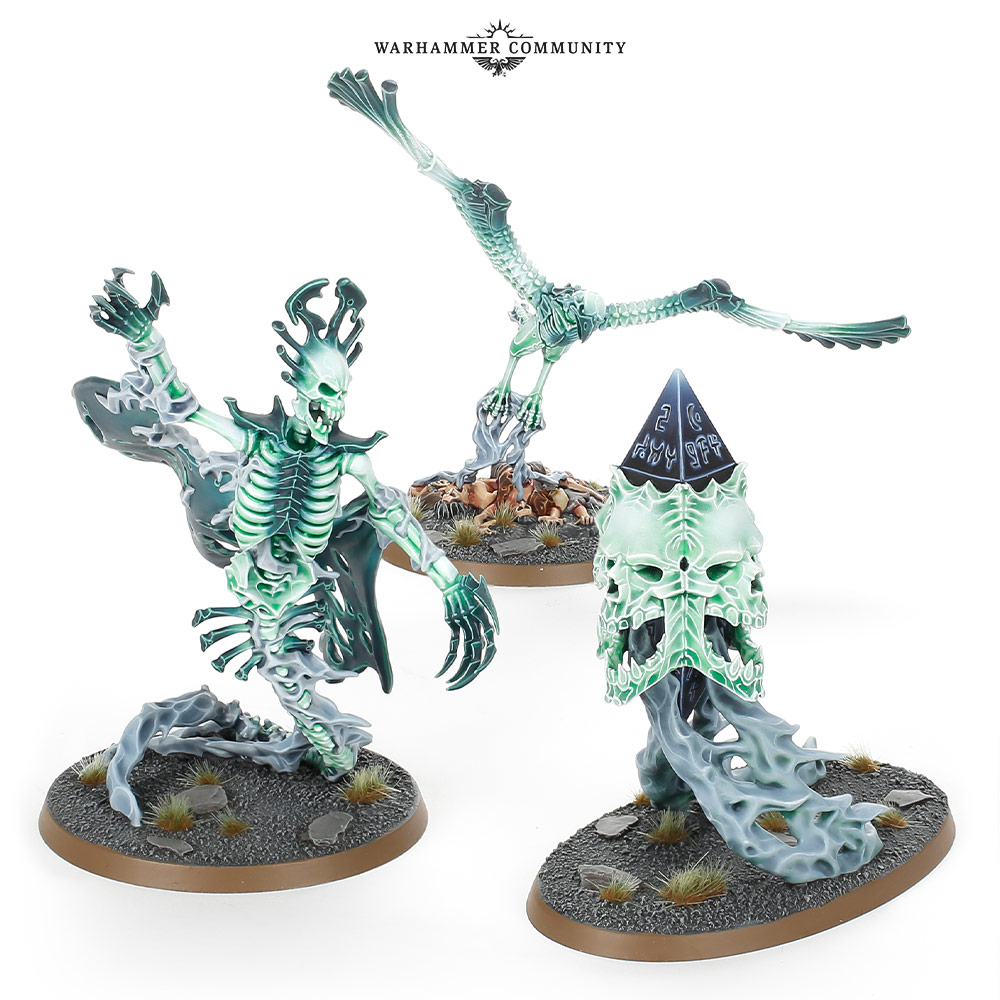 We've got three new spells – anyone want to take a stab at what they do? I'm going to guess a least a two of them are going to be able to dishout mortal wounds and one of them is going to mess with Leadership. From the looks of them, they don't appear to do any "movement shenanigans" but you never know!
GW also had this to say:
"You'll also be able to harness the malevolent magics of the Ossiarch Bonereapers with a new set of endless spells. These sinister sorceries can be cast by any Ossiarch Bonereapers Wizard as well as Nagash and Arkhan, and add new tactical options to your army."
Now, that phrasing "new tactical options" could mean just about anything – so I would like to reiterate that those movement tricks aren't off the table!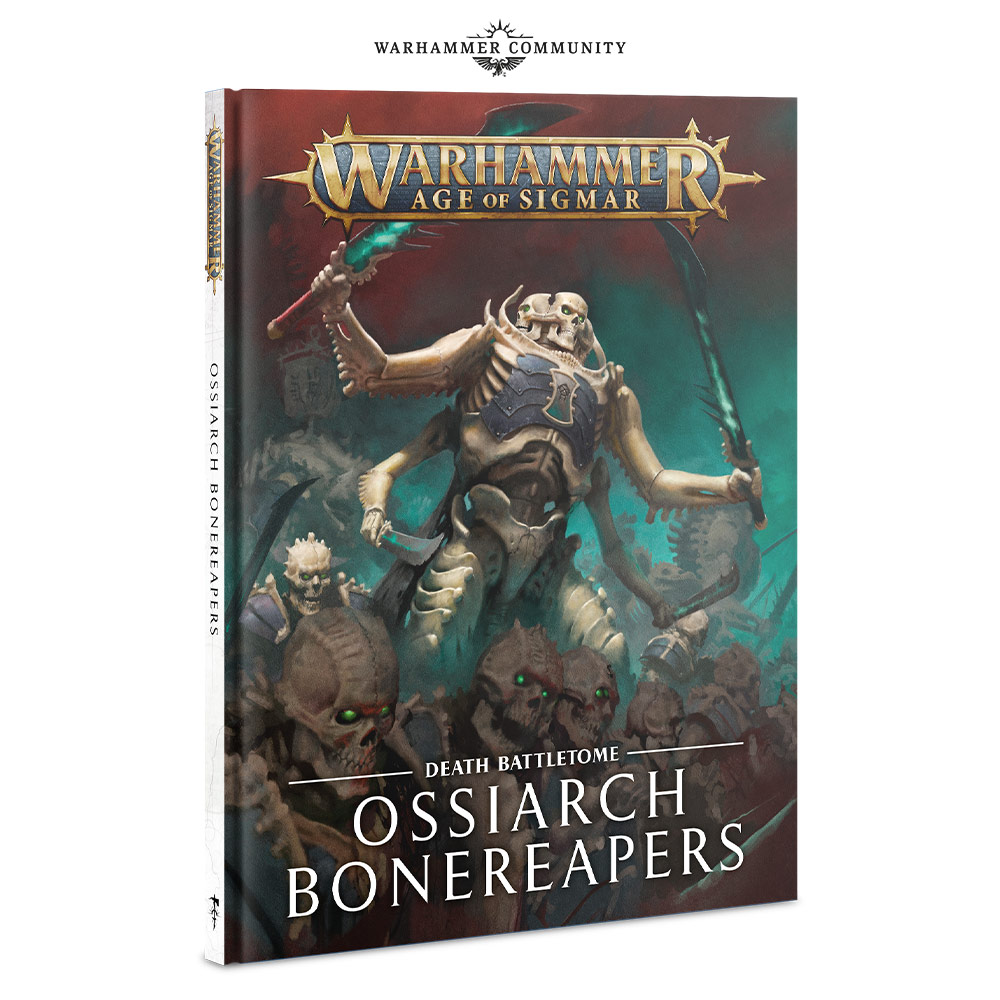 The Ossiarch Bonereapers and the Ogors are both going up for pre-order this weekend! The Feast of Bone is looking like a very full weekend.
Have the Ogor's bit off more than they can chew or are the Bonereapers about to become bonestew?