The Ossiarch subfactions are all awesome, each one uniquely tailored to one aspects of war. Here are my three favorite subfactions, and how I expect they will play on the battlefield.
Next week, the brand new Death faction finally invades the Mortal Realms, and like all the other re-imagined armies, they come with a selection of subfactions to cater to different gaming styles.

Null Myriad
Created by Arkhan from the bones of skeletons that worked close to the heart of the Black Pyramid, the Null Myriad are an army steeped in magic, and thus are exceptionally resilient to its effects. On the battlefield, this give the army the ability to ignore the effects of any spell or endless spell pointed at them on a 5+. This is already a pretty strong ability, but with the use of a command point it gets even nastier, increasing the save from a 5+ to a 2+, so if you ever REALLY need a spell not to land, use this command ability to almost guarantee your bone boys will shrug it off.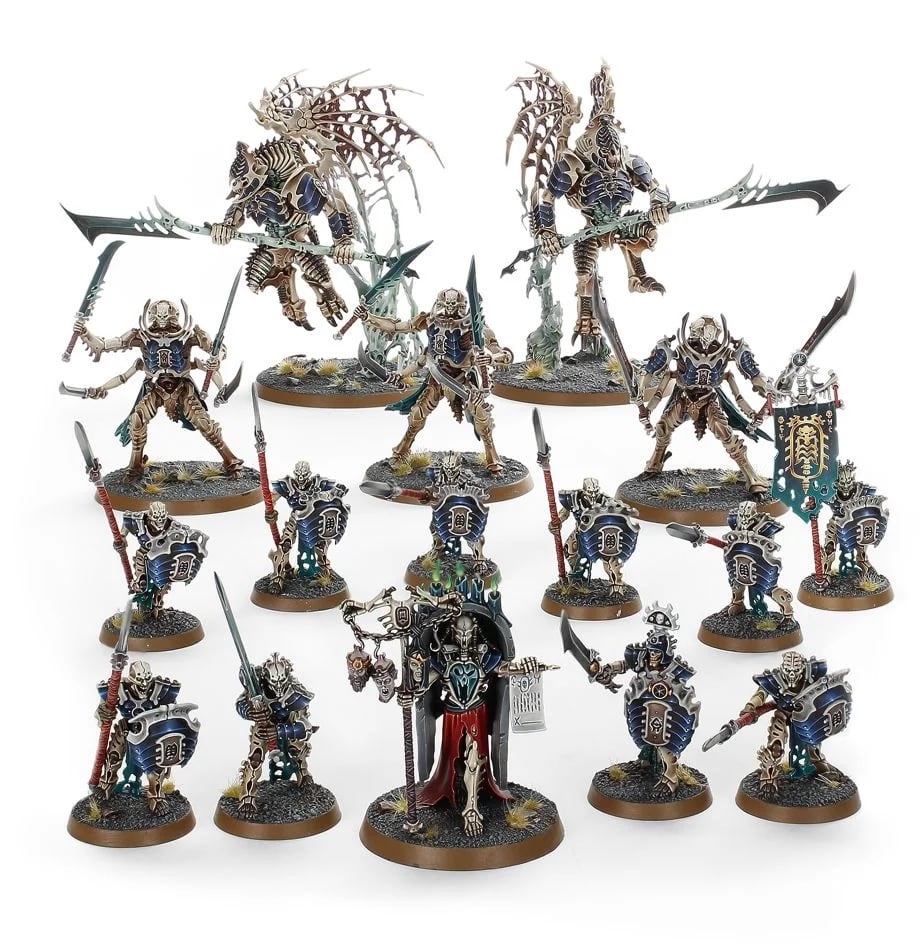 However, ignoring magic isn't the only toy in the Myriad's bag of tricks, and their heroes can easily become combat monsters. First, the required command ability, Unsettling and Sinister, makes your general a nightmare in close combat, dishing out a -1 to any hit rolls pointed at him in the combat phase and a -1 to Bravery for all enemies within 3". As harsh as that is (assuming you aren't fighting an army immune to battleshock) the Artefact the army provides will make mincemeat of just about anything you come up against. Called the Baleful Blade, it allows the wielder to make one of their melee weapons bypass not only all armor, but all secondary saves too. That means even the likes of Gotrek or the Phoenix Guard will fall like wheat before your chosen champion.
If you want to balance some powerful magical defense with a decent focused offense, this is the subfaction for you.

Stalliarch Lords
Ah yes, the tried and true cavalry army. I have always been a fan of cavalry in wargames (I played a mostly mounted High Elf army in Warhammer Fantasy and my Nighthaunt army is focused on cavalry as well) so I was excited to see a subfaction focused on that style of combat. The army ability makes up for the standard army's slow movement, allowing them to run and still charge in the same phase. This is a very powerful ability, since it allows you to get your Deathrider Wedge ability almost immediately and do some early damage.
The command ability combos with this well also, allowing any unit from the army with a mount to retreat and still charge later in the turn. This ability is similar to the one from the Deathrider battalion, but it doesn't require you to be close to the liege to pull it off, so it allows your Deathriders to be more spread out and still benefit from the yo-yo effect. The command trait for this legion, Twisted Challenge, speaks to the dark mirror of noble knights that this faction represents. It allows your general to pick an enemy hero within 3" at the start of the combat phase and, until that phase ends, add 1 to hit rolls when targeting that hero. However, you suffer a -1 to hit everything else, so make sure you're committed to killing your target. And to add to the hitting power of your Liege, you can give him a Nadir-bound Mount, which allows him to roll an additional d3 dice when he uses his Unstoppable Charge ability. This ability is used when the Liege charges, and allows you to roll a number of dice equal to the charge roll, dealing a mortal wound to an enemy unit within 1" for each 6. More dice means more chances to lay down some damage, so there's no reason not to take this on your leader.
If you want a fast, hard hitting shock army, this is definitely your go to faction.

Petrifex Elite
Now that we've talked about damage, let's talk about the toughest of the tough boys. The Petrifex Elite are an extremely durable army, and the army to look to if you want to play a force of relentless, hard-as-nails skeletons. The army ability increases all their saves by a flat 1, meaning that most of your army has a 3+ save, while your Immortis Guard and your heroes have a whopping 2+! There will be very little in the game that will deny your big guys a save with a defense like that, and it will keep them in the game for a good long time.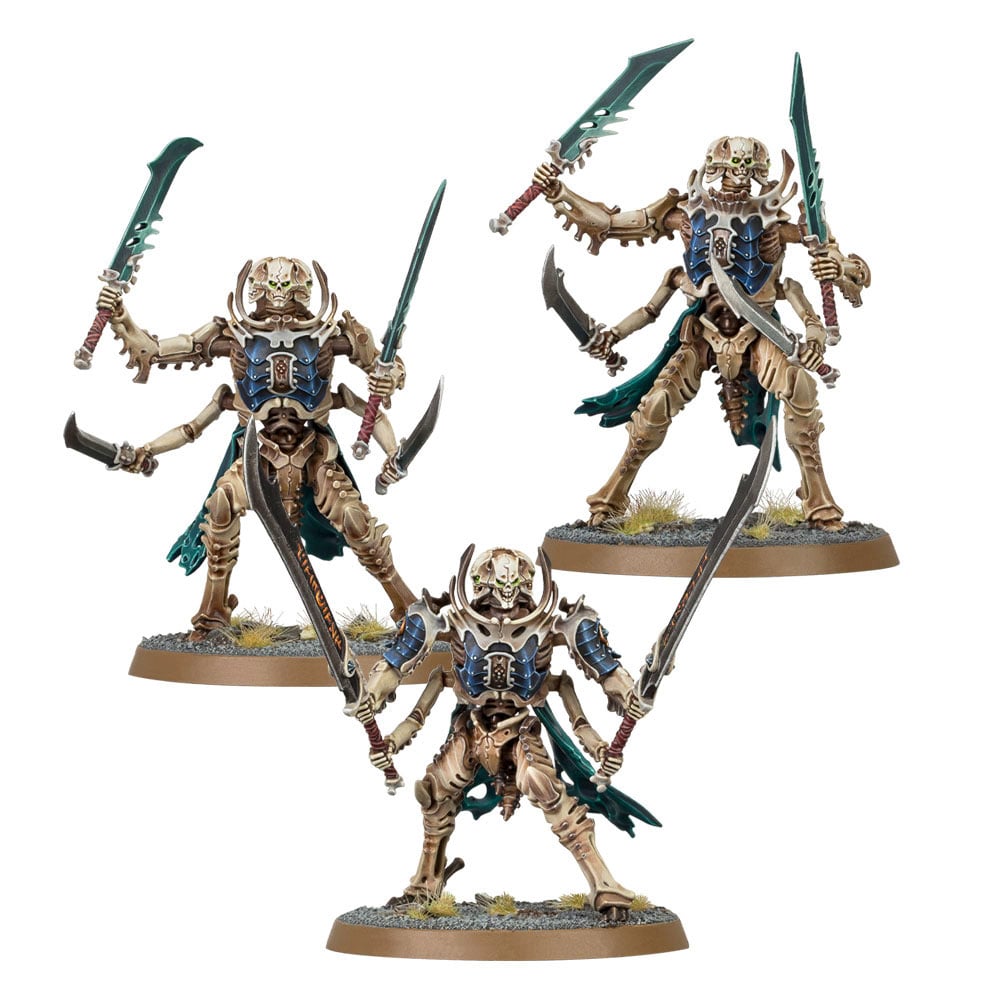 But keeping them in isn't enough; you need to be able to wipe out your opponent as well, and that's where the army command ability comes into play. It allows one of your units to increase the Rend of all their melee weapons by 1, which could mean the difference in killing that pesky tough hero with his 3+ save. Your general is required to take the Mighty Archaeossian ability, which pumps up his wounds by an additional 2, allowing him to stay in the fight just a little longer and maybe secure a few kills. And if you really want your general to stay around forever, combine this with the Godbone Armor, which allows the bearer to ignore the first wound allocated every phase.
For an implacable and sturdy army that can give as good as it gets, take this faction and watch your enemy bounce harmlessly off your warriors.
Which faction will you be using?