Games Workshop has revealed the name of another Hero – and this one is in the fancy hat club! Meet the Mortisan Soulmason!
When GW teased us with a big army-shot of the Bonereapers, lots of players were pointing out the new heroes and wonder who the character was sitting on the walking throne of bone. Well now we know.
The Mortisan Soulmason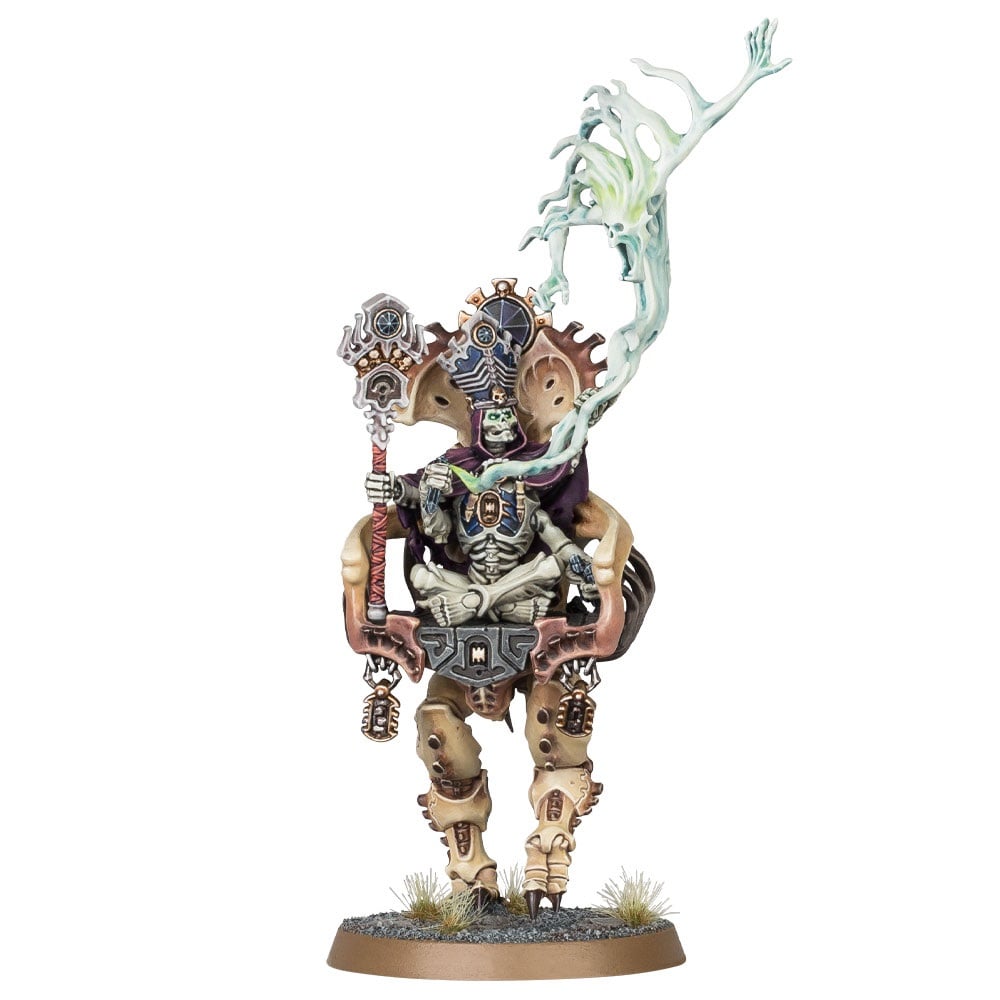 This is our first good look at the model and it's exactly what you thought was going on. This chap is sitting cross-legged on a throne of bone that walks FOR him. I mean, I guess that's a good use of your magical prowess?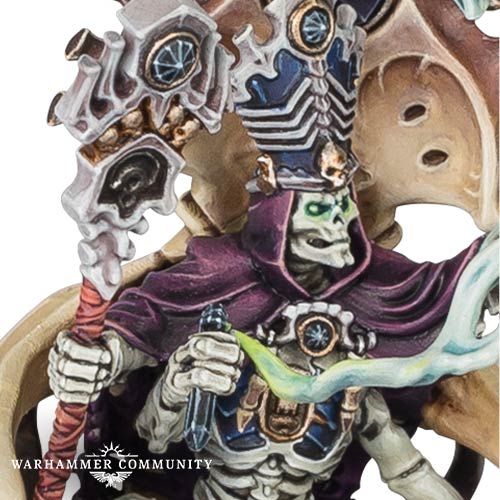 "This is a Mortisan Soulmason – one of the strange and sinister heroes who command the Ossiarch Bonereapers in battle. Like Stormcast Eternals, Ossiarch warriors are formed from the souls of the fallen in the Mortal Realms – but where any given Stormcast warrior is made from a single soul, each Ossiarch is formed from a rich blend of harvested soul-stuff, combined from dozens or even hundreds of different sources to make the perfect warrior."
Where have we seen a hat like that before?!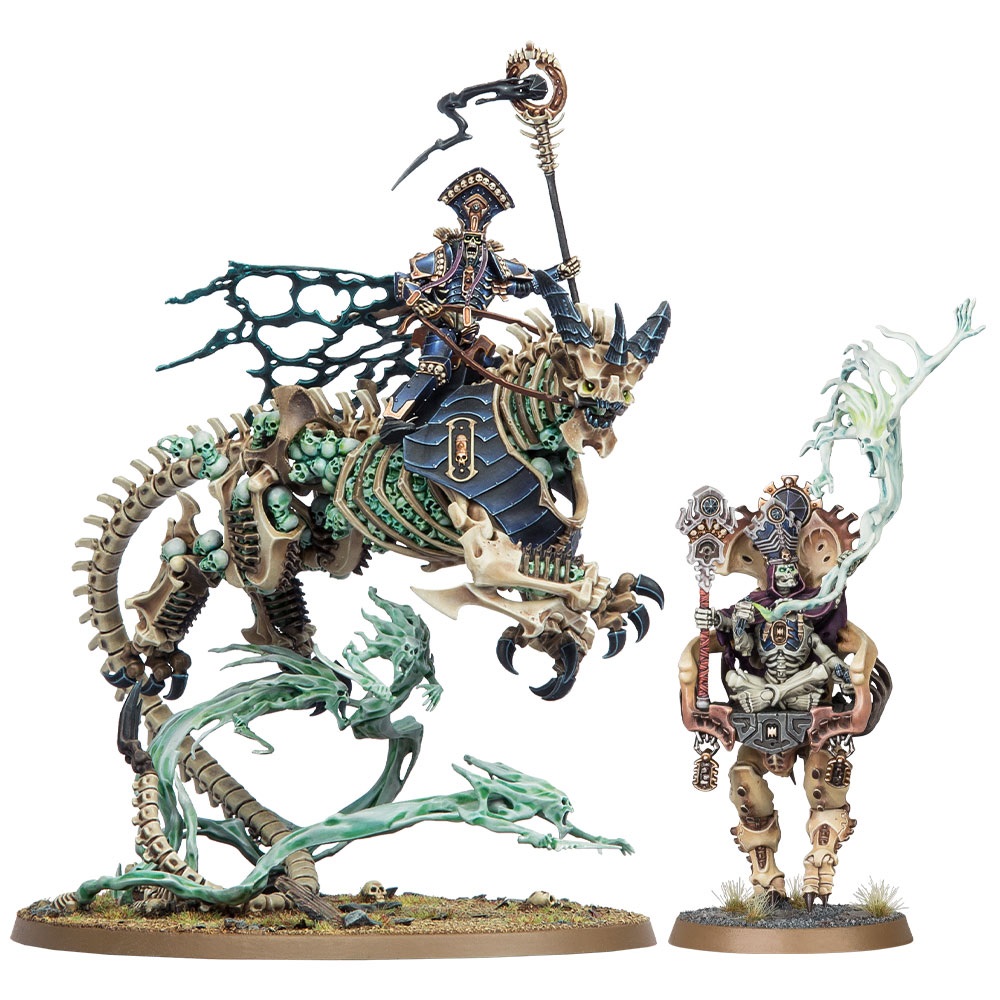 Oh right – It's a Mini-Nagash hat. Death-Pope rides again!
It's the Mortisan Soulmasons who harvest the "soul-stuff" to create the warriors of the Ossiarch Bonereapers. They are actually a bit of a call-out to other models in the range. They have 4 arms, like the Necropolis Stalkers. The chair is reminiscent of the Gothizzar Harvester. And even the armor they wear is similar to Arkhan the Black's armor.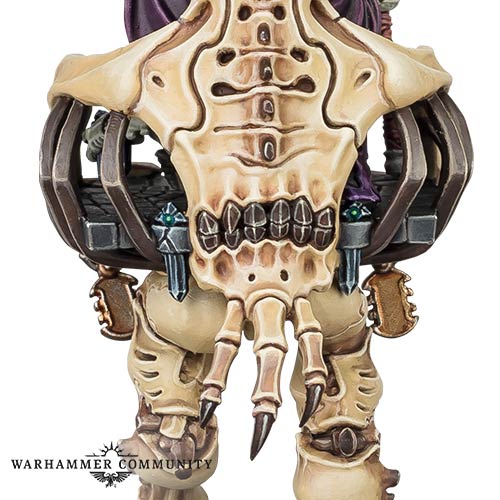 One of the things I'm MOST curious about is what, exactly, will these Soulmasons do in the game? Well, GW has hinted at that:
"For now, all we'll say is that if you're planning to stock up on Mortek Crawlers, you'll want to grab this chap to help them out…"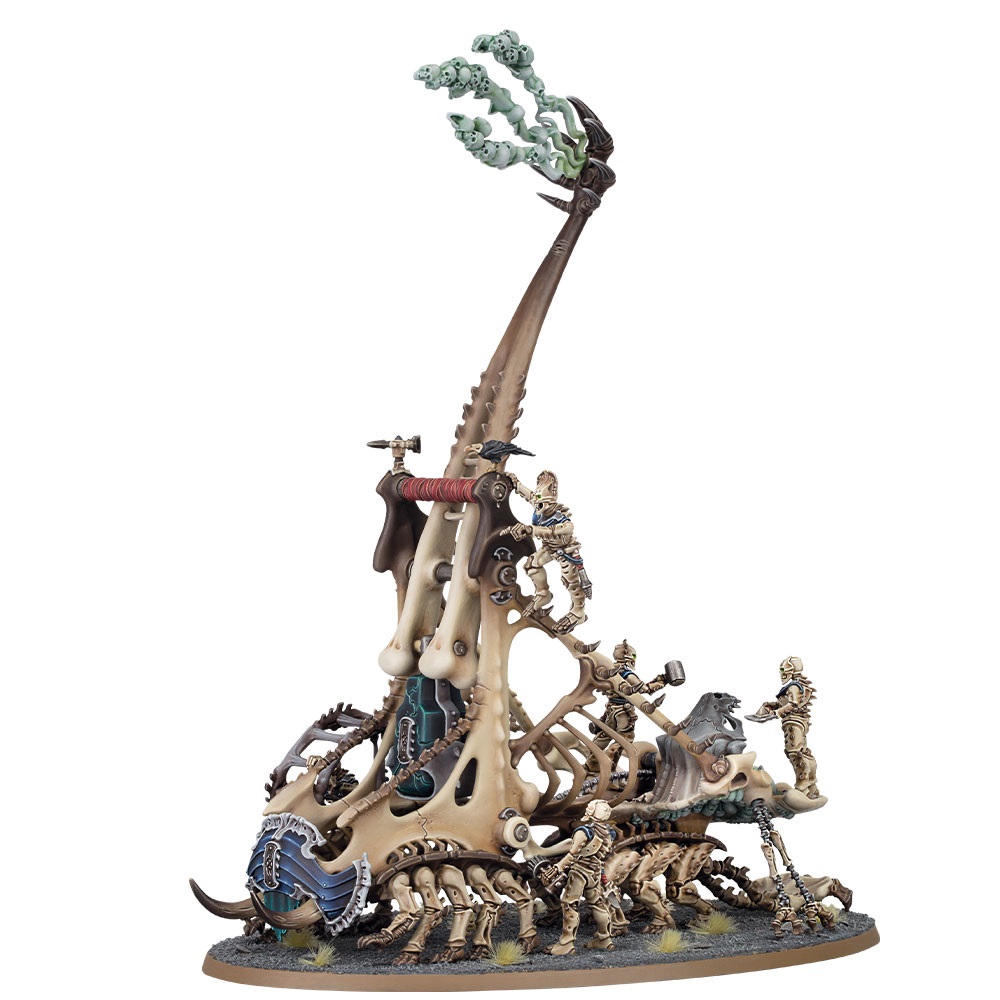 Uh well, these things so sling SOULS and these are the Mortisan SOULmasons. I'm guessing they are going to boost either the to-hit, to-wound, or the damage stats. I know, that's *very* specific…Heck, it might even make them get to fire again. Or fire after moving? I really have no idea – other than "I'll take two!"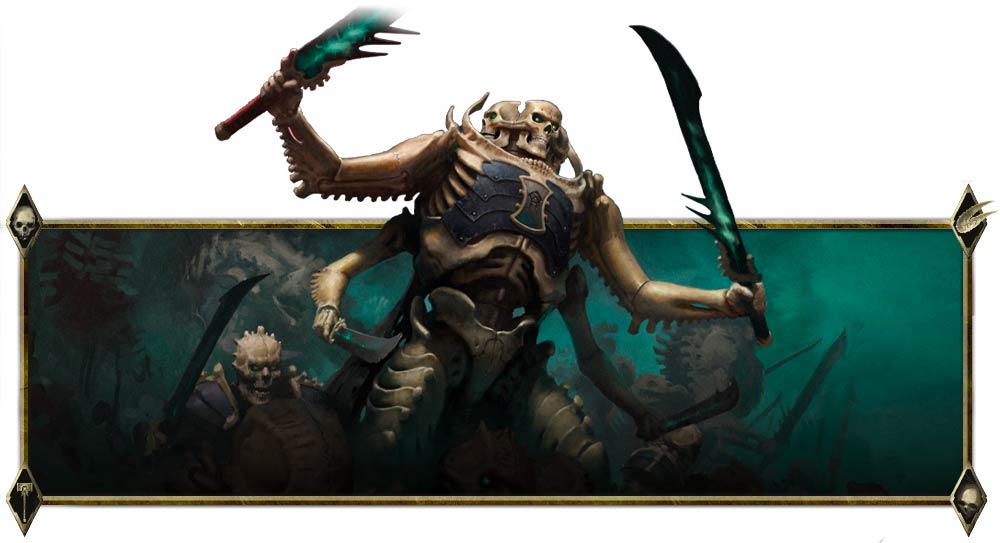 What do you think of the new hero – and what do you suppose it will do in game?