Age Of Sigmar: The Sprues Are Bones Time To Reap Them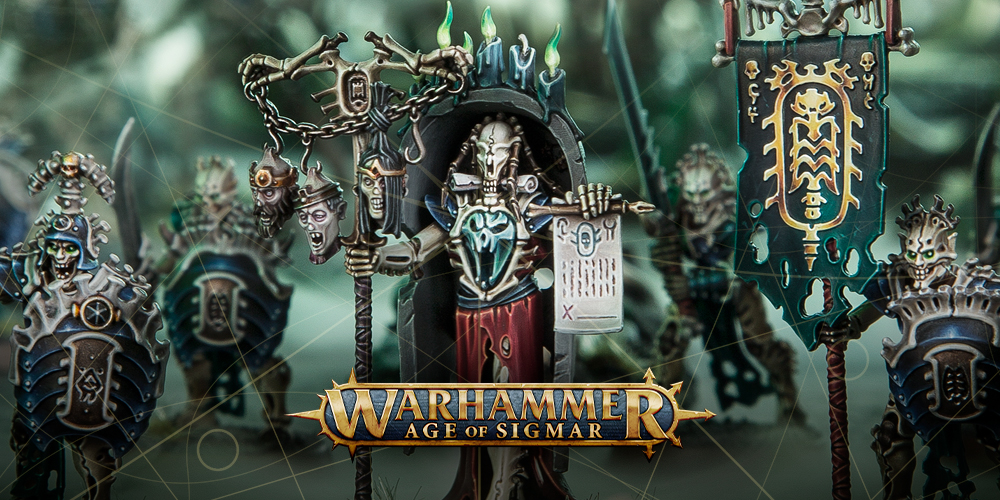 The Ossiarch Bonereapers are coming, and today we're taking a look at their new miniatures up close and painted, as well as the new sprues.
The tithe of bones must be paid, and looking to collect it are the new Ossiarch Bonereapers. Today we're taking a look at their new minis, which look pretty spectacular on and off the sprue. There are a bunch of new kits coming out, including a new hero, Vokmortian, who for now is only available as part of the Feast of Bones boxed set. Let's get things started, here's a designer interview for you.
via Warhammer Community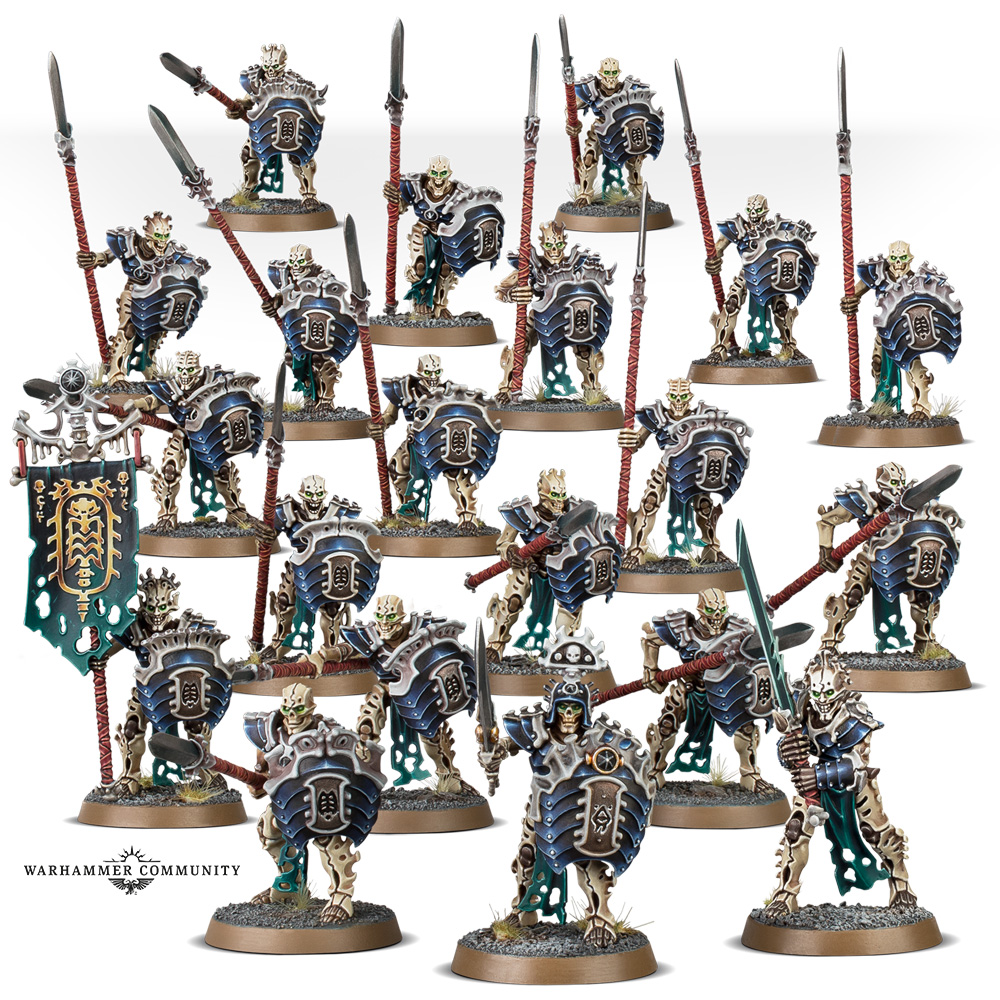 The Mortek Guard kit is pretty amazing. These are your battleline troops, and they are legion. You can see there's a lot of variety in the picture, but there's even more awaiting you. The whole kit has full interchangeability with weapons, heads, and shields, so you can get the poses you want on the bodies you want, keeping your guard looking sharp.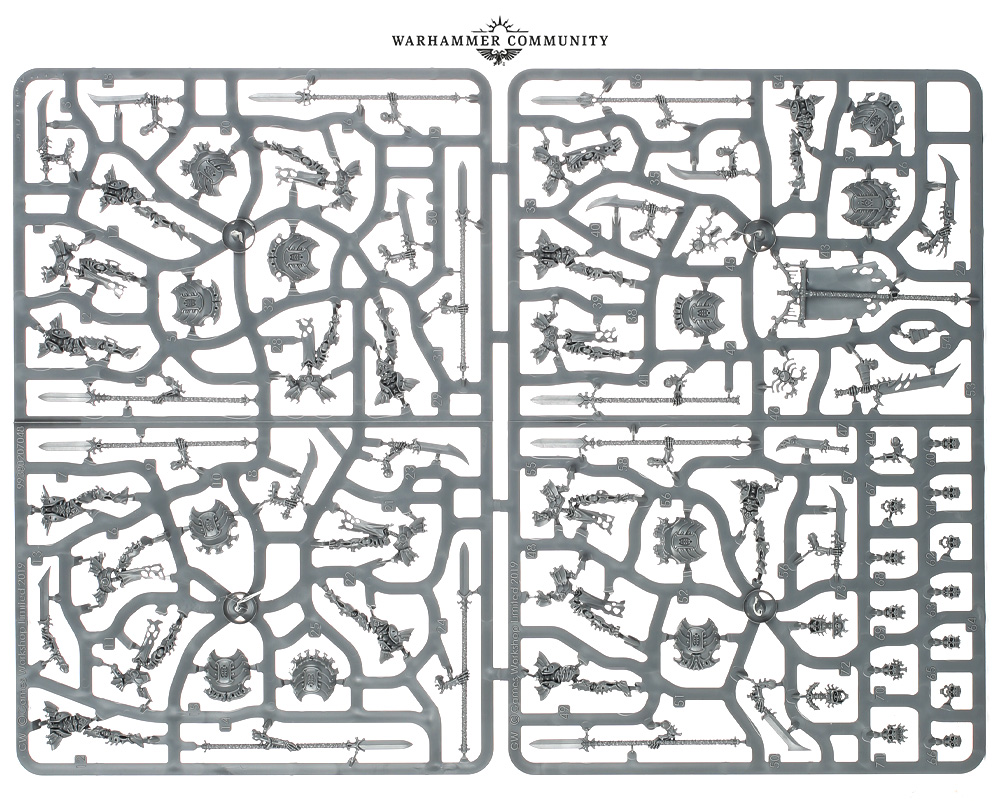 They have spears and swords, ready to go. Then there's the Necropolis Stalkers: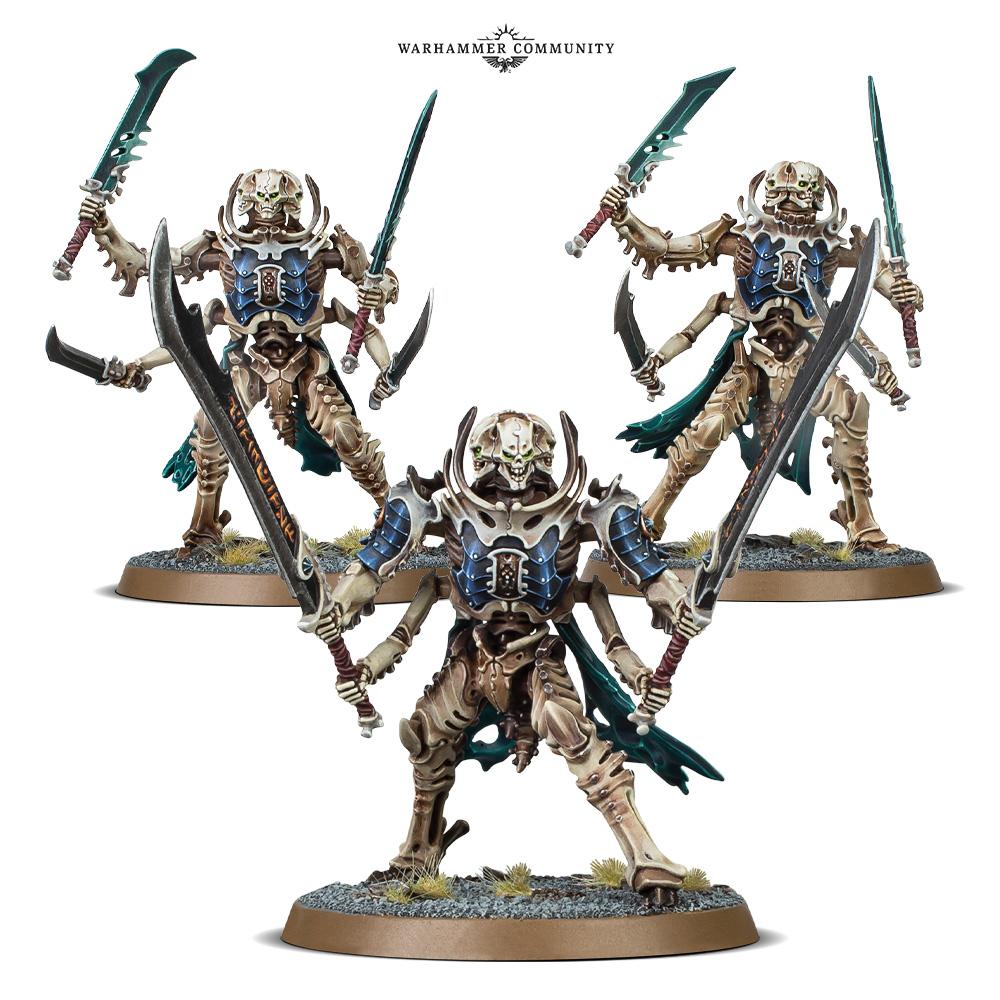 These four-armed sword boys can also be built into the much more defensive Immortis Guard.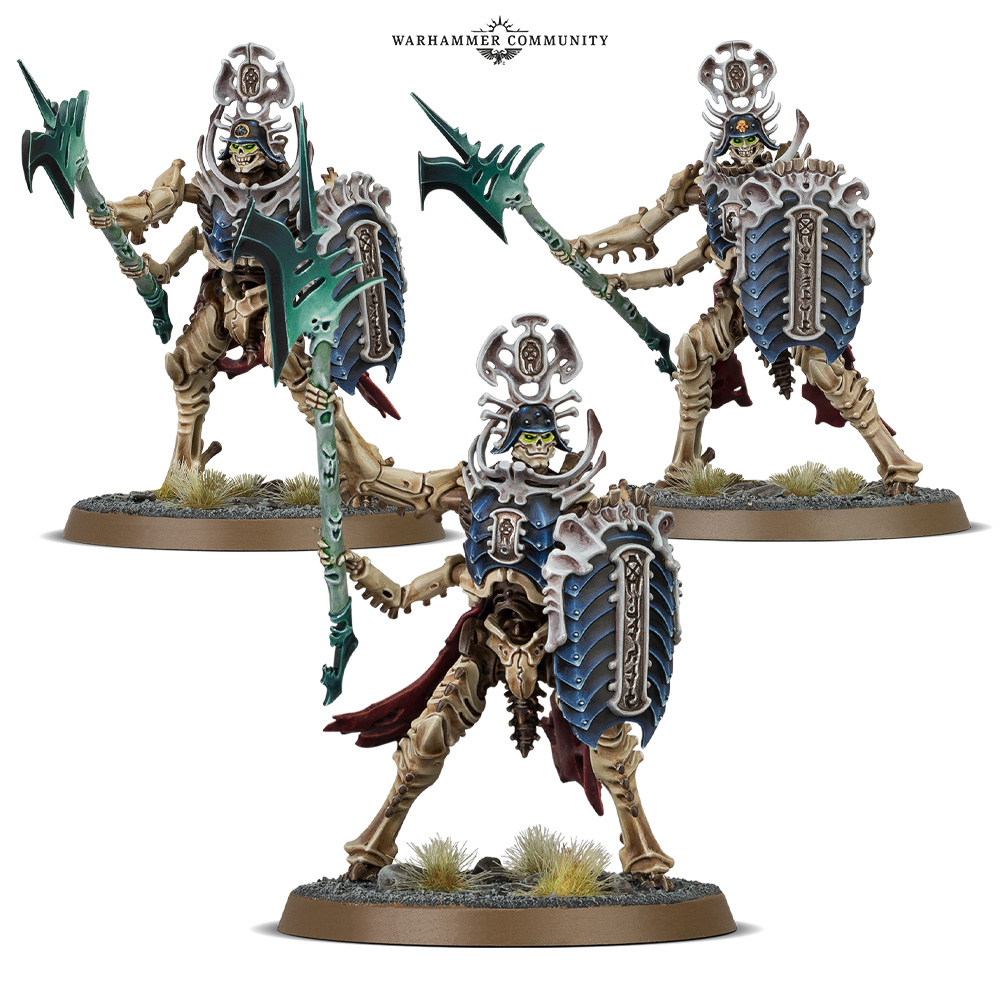 Here's a look at their sprues.
Subscribe to our newsletter!
Get Tabletop, RPG & Pop Culture news delivered directly to your inbox.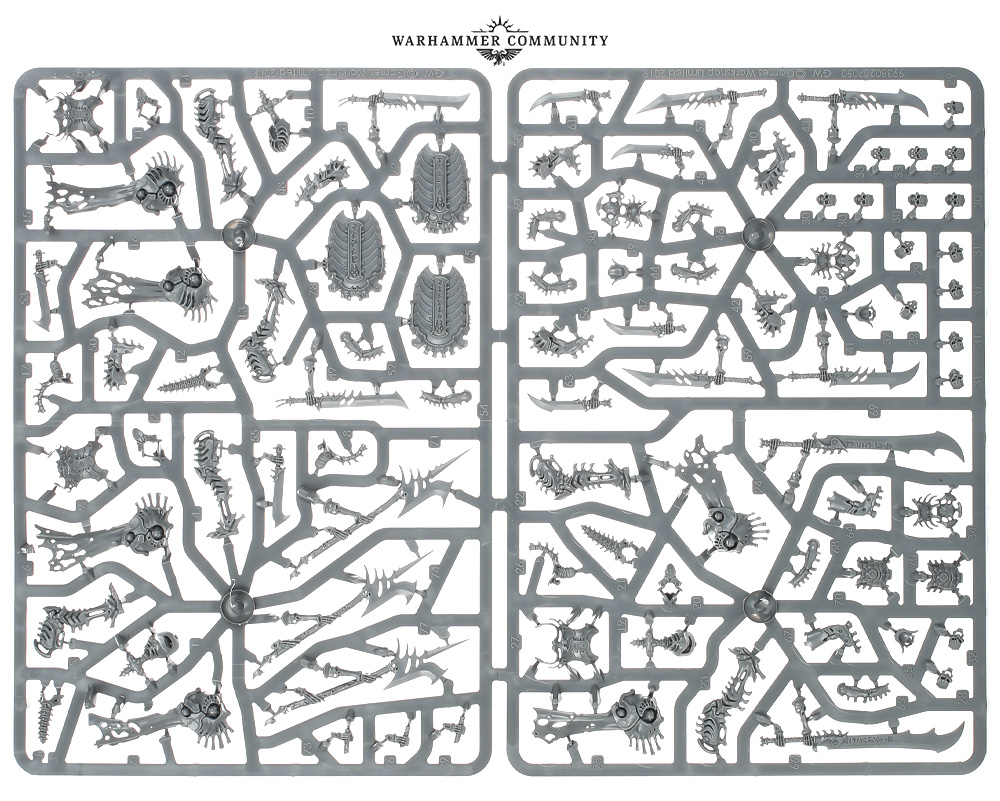 Finally, we have the master of bone-saster, the king of the straight and marrow path, the one who will only tell a little fibula here and there, the Bone-Accountant himself, Vokmortian.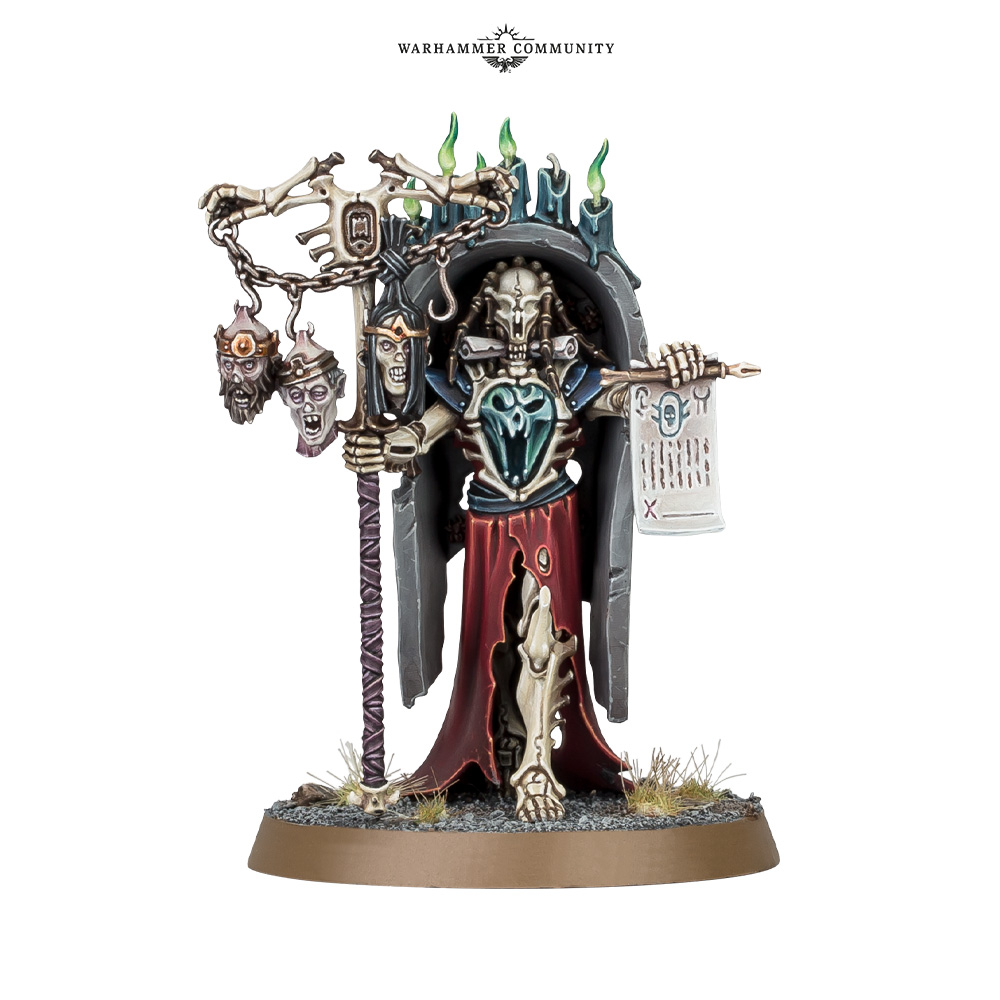 Vokmortian, Master of the Bone-tithe is an eye-catching character, morbid and sinister even by the standards of the Ossiarch Bonereapers. Bedecked with ghastly detail – including the heads of those who previously refused to pay the tithe – he's a great painting project, too.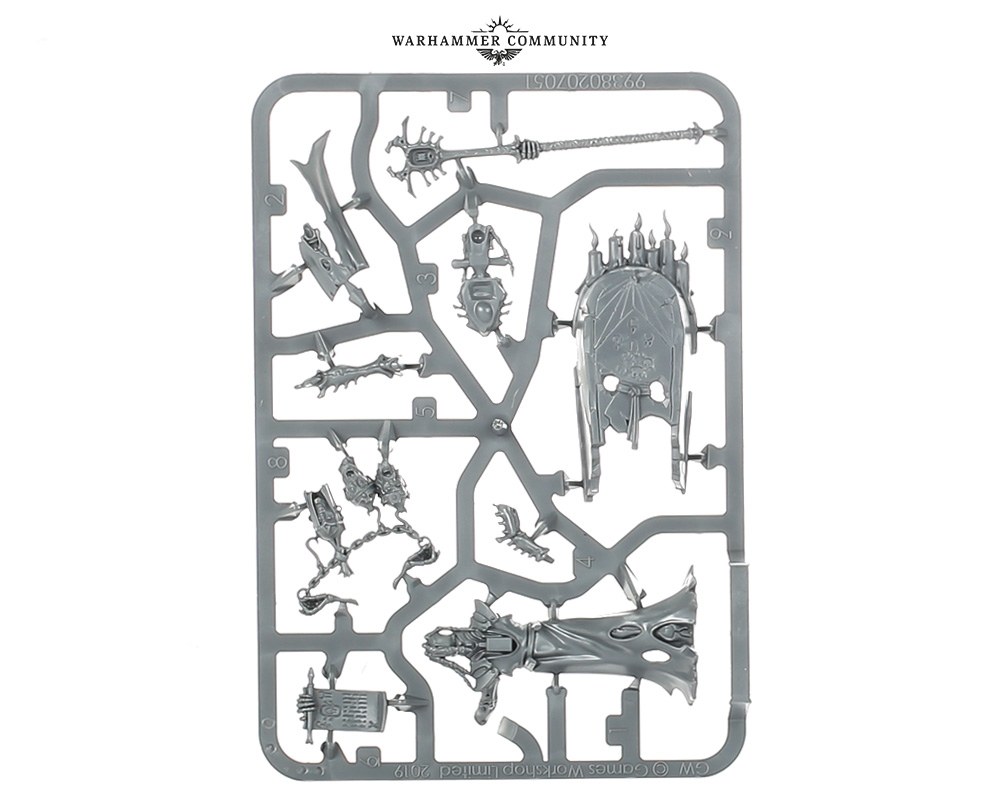 While the Mortek Guard and Necropolis Stalkers will be available separately the week after the release of Feast of Bones, Vokmortian will initially only be available in this set. If you want to add him to your collection, make sure to pre-order yours this weekend!
All of these minis are up for pre-order next weekend, so get ready folks.
Good luck, generals!