Games Workshop is showcasing two more leaders of the Ossiarch Bonereapers –  Arch-Kavalos Zandtos and a Liege-Kavalos!
It's October and that means the spooky stuff is in season. The Ossiarch Bonereapers are due this month and GW is teasing us with more previews of their Leader units. Check these mounted generals out:
Arch-Kavalos Zandtos
"Patru Zandtos was Katakros' most trusted general in life. Once a professional assassin, now he is a relentless and savage killer focused on the "purification" of Shyish. Built from the same kit as the Liege-Kavalos, he's the ideal choice if you're looking for a fast and brutal Ossiarch Bonereapers force!"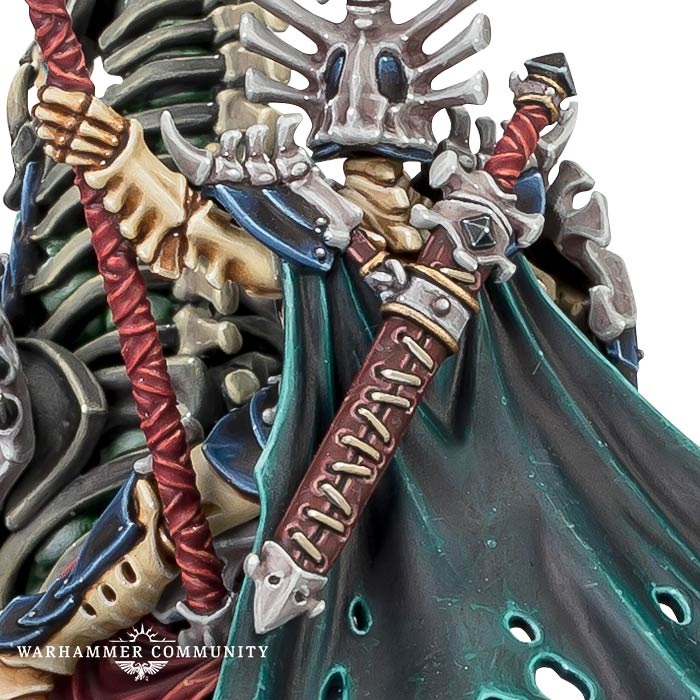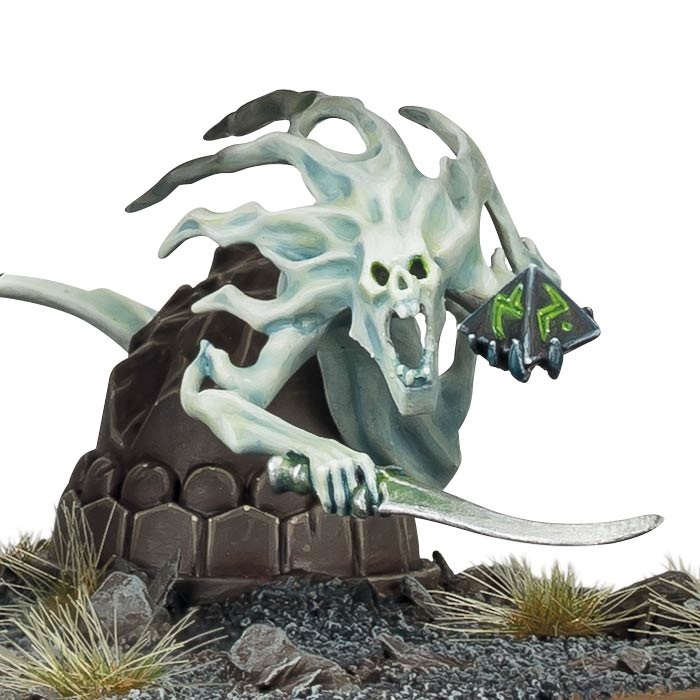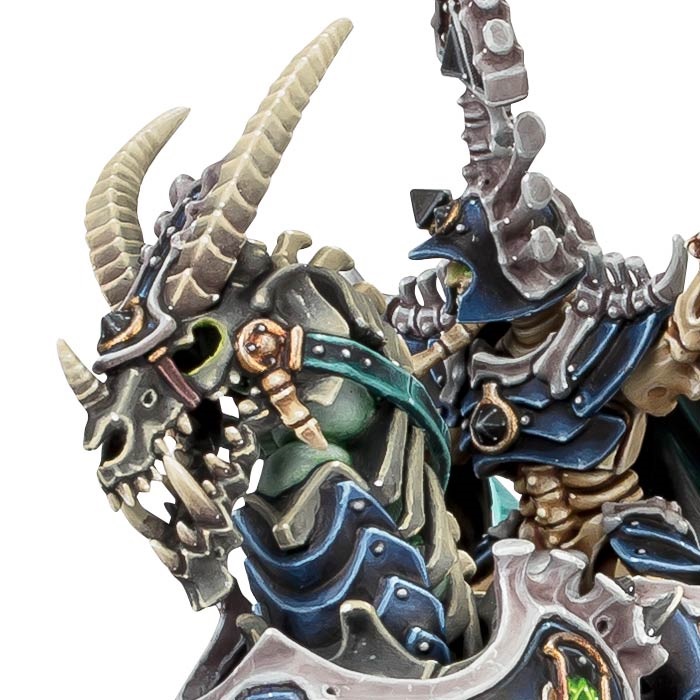 The Liege-Kavalos
A dark mirror of the Lord-Celestant on Dracoth, a Liege-Kavalos is the perfect field general for your Ossiarch Bonereapers army, riding up and down the line and making your units even deadlier in close combat.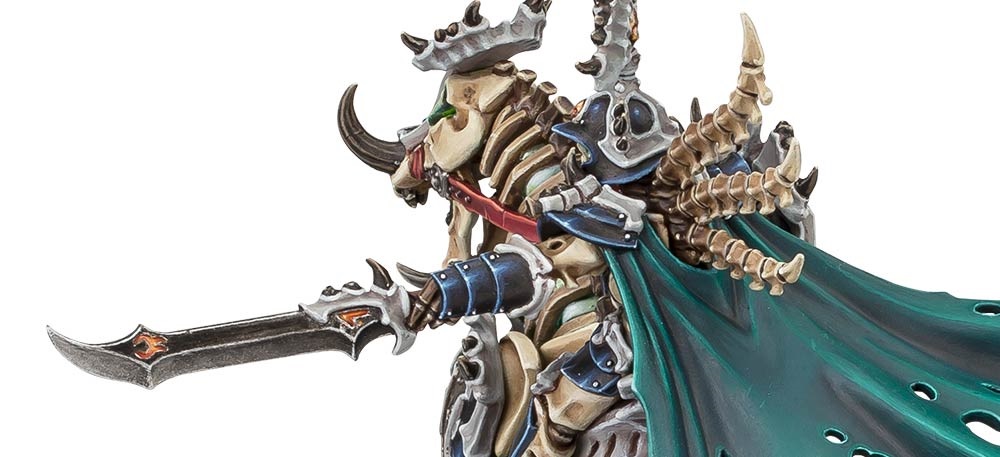 I'm super excited about these new models and cannot wait to get my hands on them!
In other Ossiarch Bonereaper news, GW has also said that if you can't wait to get your  Ossiarch Bonereaper army started, then you'll be happy to know that Nagash, Arkhan the Black and Morghasts can all be included in an Ossiarch Bonereaper force. I was hoping they would say that because I've already started on all those units!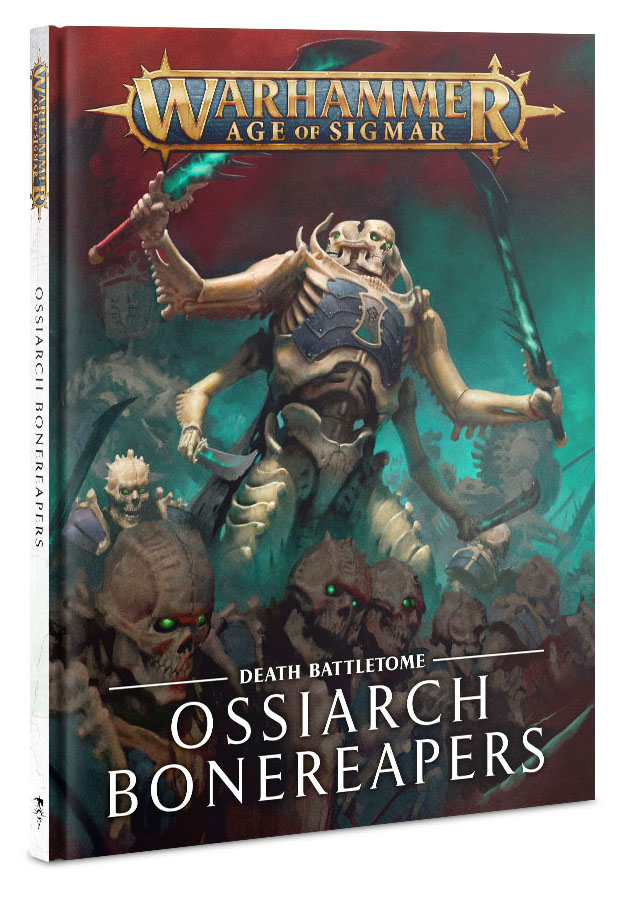 The Bonereapers are due out in October – Are you ready for them on your tabletop?