The Lizardmen are BACK…on the Pitch of Blood Bowl that is! Check out these great new models and all the sweet Lustria themed accessories!
Who's been missing their Old School Lizardmen? Well good new – their Blood Bowl Team is back with a model refresh and they are looking great. These new sculpts are fantastic and give us all some hope for the future of the Lizardmen.
Lizardmen Back On The Pitch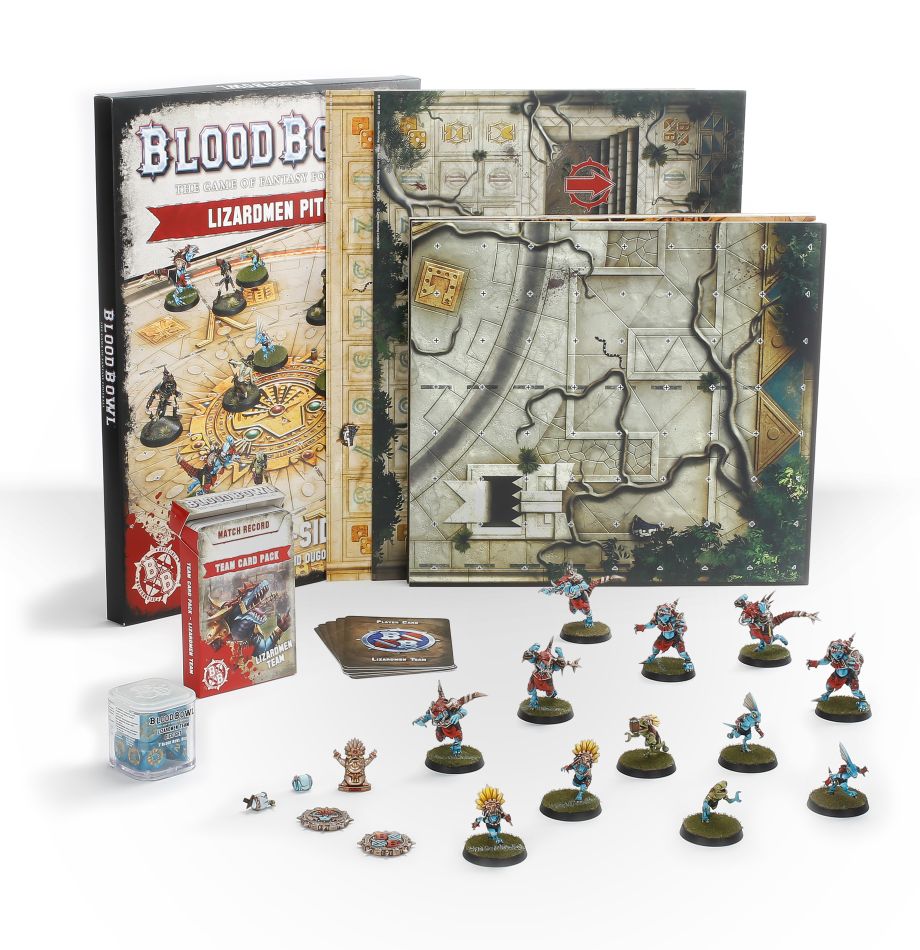 The Skinks and Saurus of the Lizardmen team have shed their old scales and are looking great. The Saurus in particular models are look larger, bulkier, and more intimidating. The just have more character than their old models and I like what GW has done to their tails. Adding some extra detail to them really makes them stand out.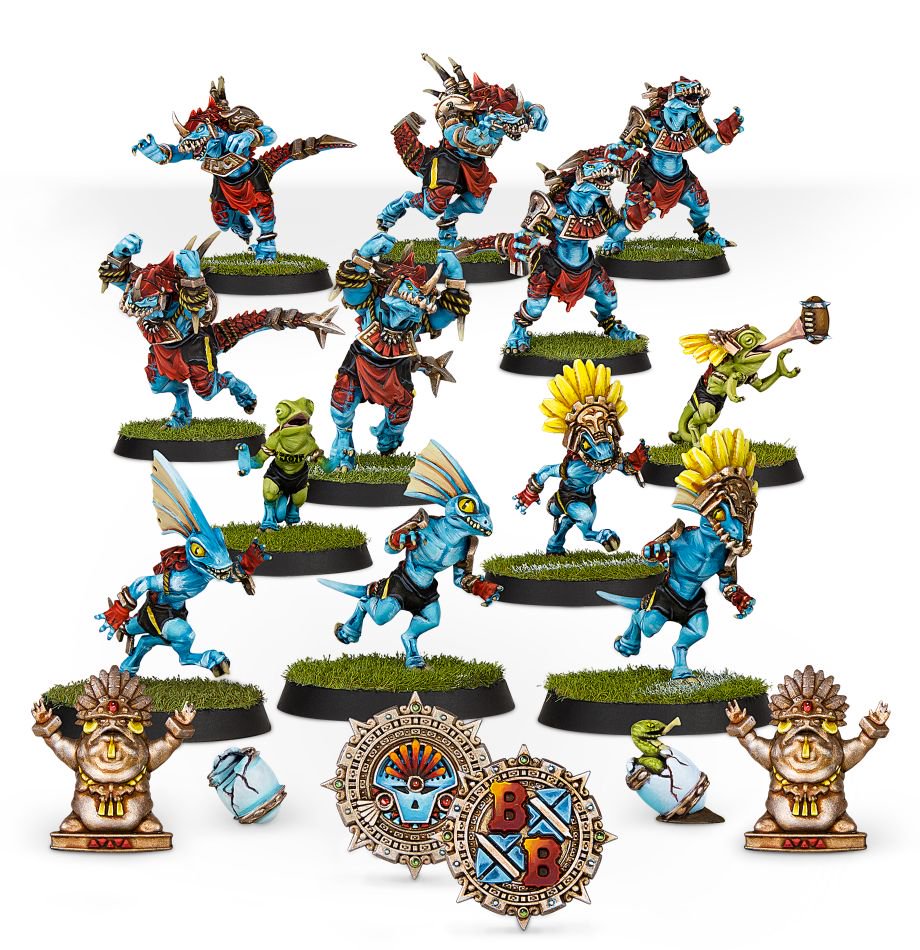 Not to ignore the Skinks in the box, because their updated models also look great comparatively. We also have to give a shout-out to the chameleon skinks in the box, too. Even the extras like the re-roll counters, tokens, and balls are cool additions.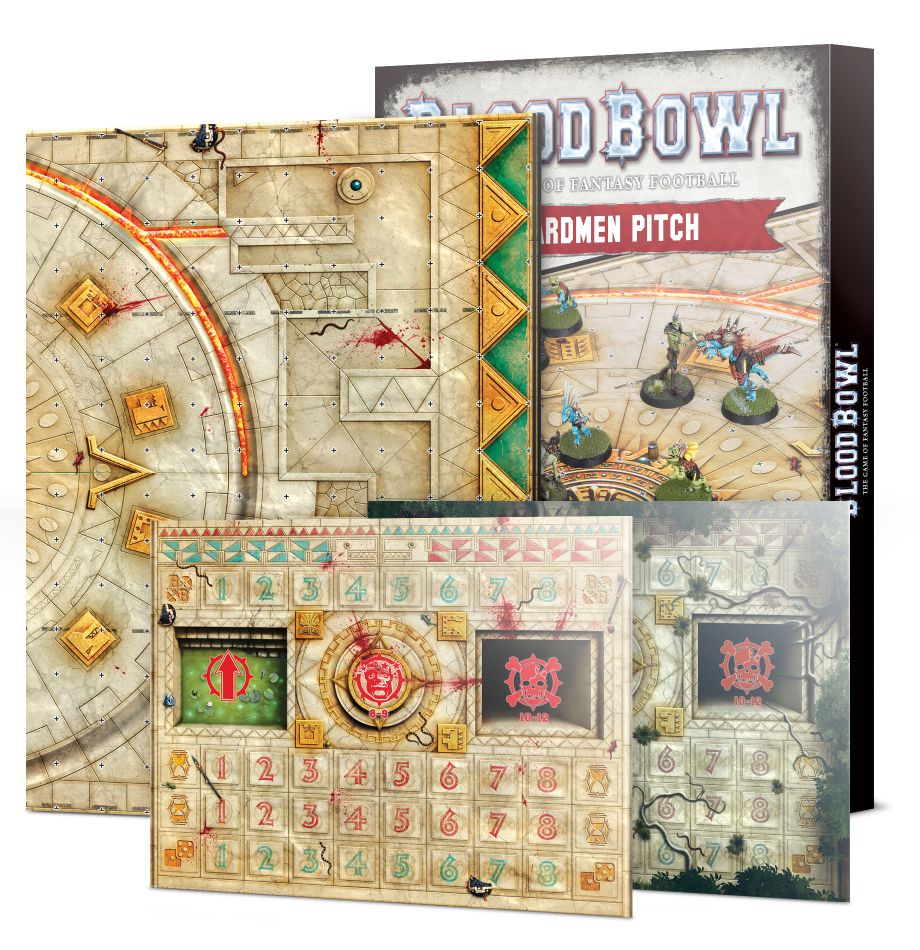 As for their home pitch, well, it's just as amazing and detailed as the models. It's double sided and GW really knocked it out of the park with this one. The Lustrian themes (which are Mesoamerican, but "liz-a-fied") come through loud and clear. The awakened and dormant sides are both pitches I wouldn't mind playing on!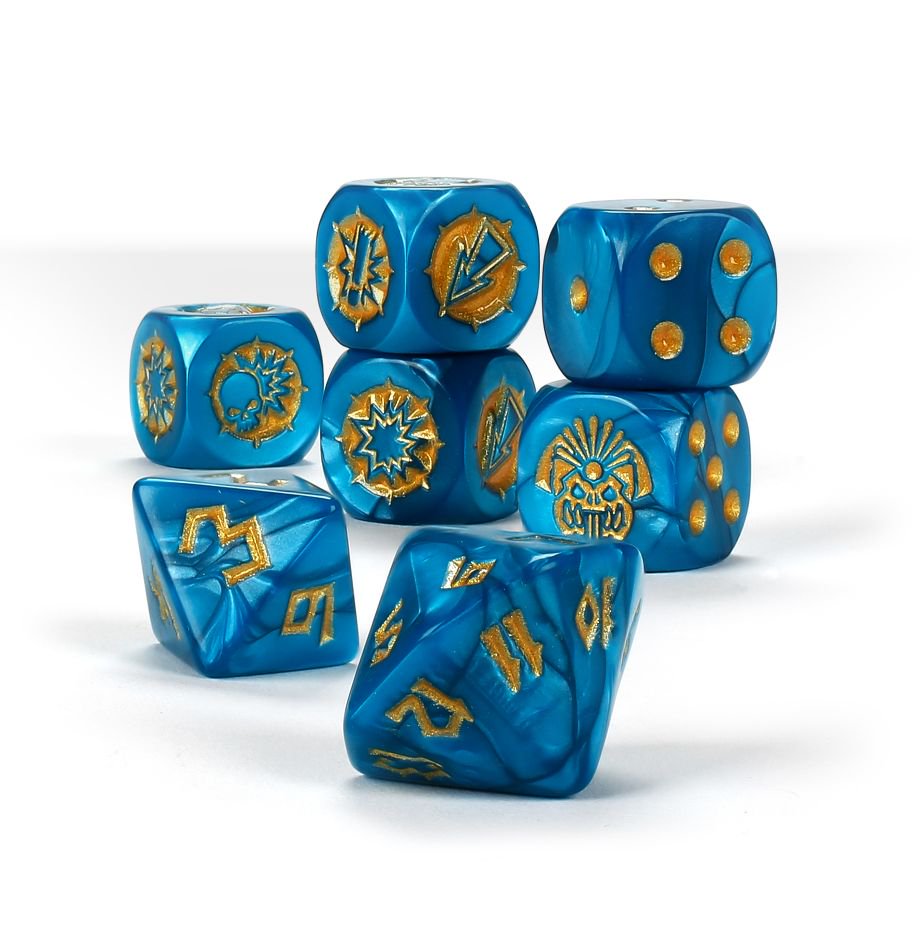 The dice are another nice addition. The Blue and Gold looks striking and the team symbols looks great, too. If you've been wanting a Lizardmen Blood Bowl Team then your time is now! The Lizardment are available for Pre-Order this weekend from Games Workshop.
The Gwaka'moli Crater Gators? I get it…