It's Extra Life time again folks, and that means it's your chance to be a hero, and score a sweet new, adventurer's league legal player race in the process.
If there is one thing that D&D loves, it's heroes. If there are two things that D&D loves, it's heroes and fish people. With more than a dozen varieties of fish people of some kind, these aquatic adversaries are a threat or boon to adventurers the world over. And with Extra Life rearing up in just a month or so, the time has come to be a hero in the real world, so you can play a fish person in the game.
Also you can get some incredibly sweet D&D t-shirts, or tanktops, or hoodies, or whatever flavor of top you prefer (heyo), through D&D's Custom Ink fundraising project. These t-shirts are their best yet, and whether you pick up a shirt or a supplement that allows you to play as one of the best fish creatures to come out of D&D, all your actions will go to benefit the Children's Miracle Network via Extra Life, which we're huge fans of here at the Bell of Lost Souls.
via Wizards of the Coast

We play a lot of Dungeons & Dragons here, both in front of the camera on twitch.tv/dnd and behind the scenes. But there's nothing more satisfying than playing D&D to raise money for kids. 2019 is going to be our 7th year bringing the D&D community together to benefit Children's Miracle Network Hospitals. With the help of our amazing community of DMs, players, donors, and viewers, we've raised an astounding $600,000 for Children's Miracle Network Hospitals since 2013!

This year, we'll be pulling together many of our livestream gamers to broadcast D&D sessions from multiple locations across the globe.
In addition to the big day of gaming, you can grab the aforementioned cool threads and fish monster manuals. First up, let's take a look at Locathah Rising, which builds on the Locathah, introduced earlier this year in Ghosts of Saltmarsh where they debuted with sea lion pups and took the hearts of gamers by storm. These fish people are instrumental in saving the town of Saltmarsh (if you do your job right), and now you can actually play as them in a fun adventure that also contains rules for creating Locathah Characters.
Locathah Rising (5e) – $9.99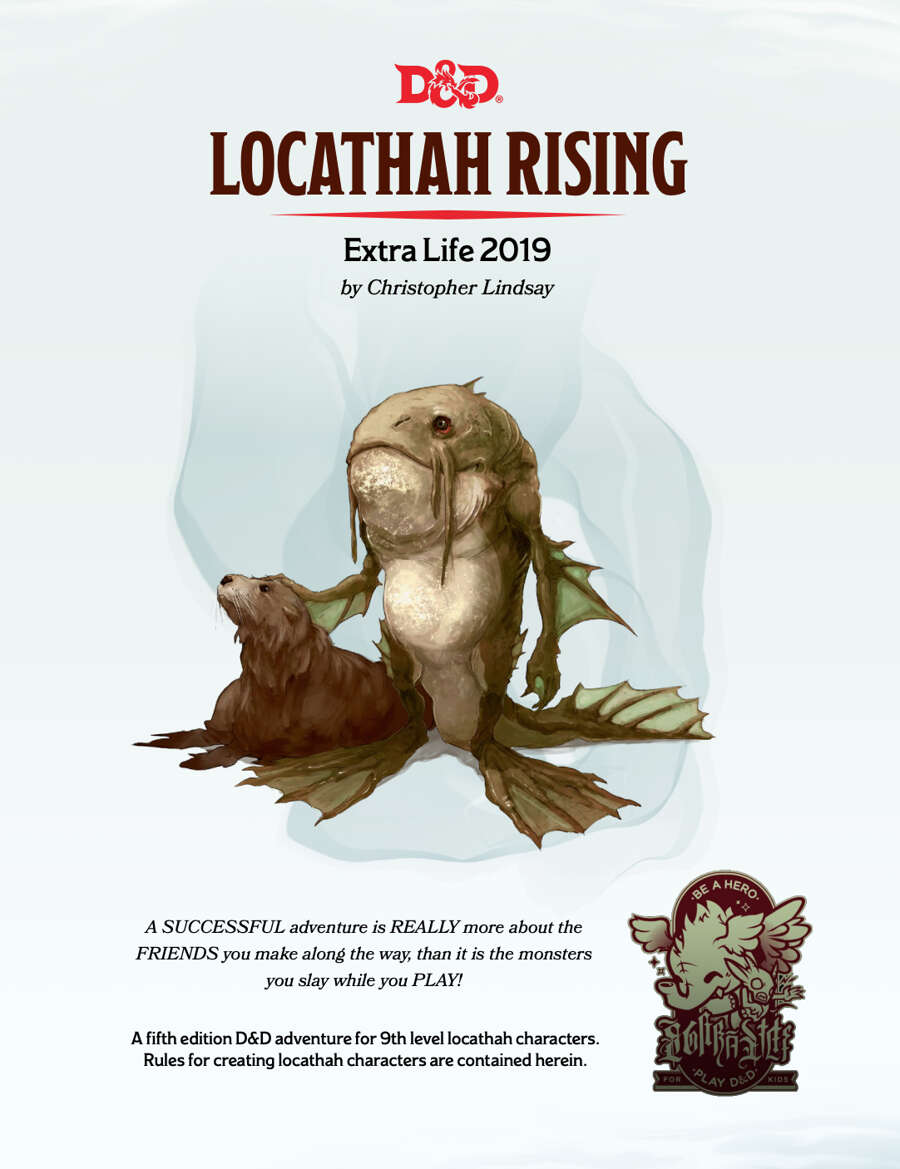 A SUCCESSFUL adventure is REALLY more about the FRIENDS you make along the way, than it is the monsters you slay while you PLAY!

A fifth edition D&D adventure for 9th level locathah characters. Rules for creating locathah characters are contained herein. Best of all, all monies that Wizards of the Coast receives from sales of this PDF are donated to Extra Life. Your purchase of this adventure goes to a truly great cause!

About Extra Life:

Extra Life unites thousands of gamers around the world to play games in support of their local Children's Miracle Network Hospital. Since its inception in 2008, Extra Life has raised more than $30 million for sick and injured kids. Sign up today and dedicate a day of play for kids in your community!
What's more, if 2500 copies of the adventure sell, raising a little less than 25k for children's charities, the Locathah will become an official Adventurer's League option. So get on that right now! Who wouldn't want to be one!
But perhaps you're looking to clothe your flesh-body. A reasonable thing to do, so check out what's on offering from the D&D and Custom Ink this year…
All funds raised will go directly to Extra Life | Children's Miracle Network Hospitals.

What's better than helping kids in need? Helping kids in need by buying a shirt or hoodie and playing Dungeons & Dragons! Hasbro is donating the net profits from the sale of this apparel to Extra Life, which is an organization that unites thousands of players around the world to game in support of Children's Miracle Network Hospitals. Your donations and the money you're raising goes to help millions of children treated each year at Children's Miracle Network Hospitals. These kids are facing much scarier stuff than beholders and dragons, so we want to help.

Visit our Extra Life team page for more information.
You can find a few of the best characters from Descent into Avernus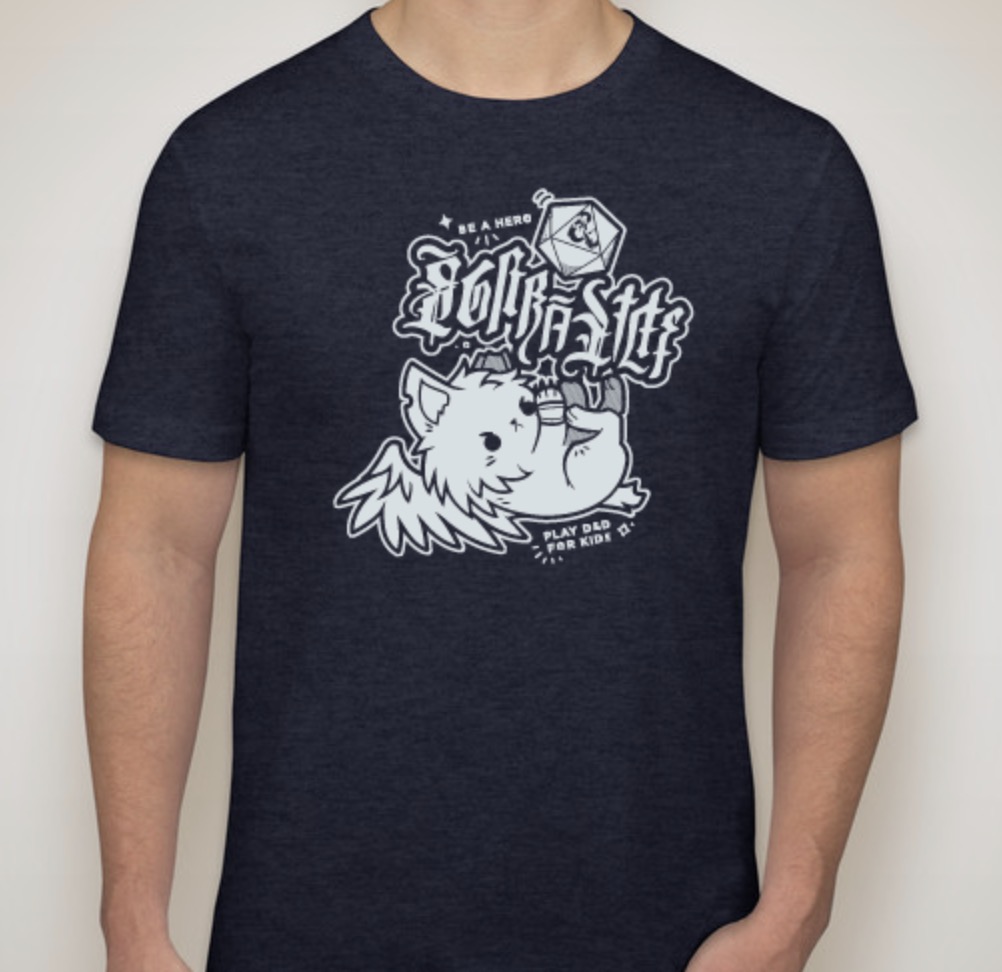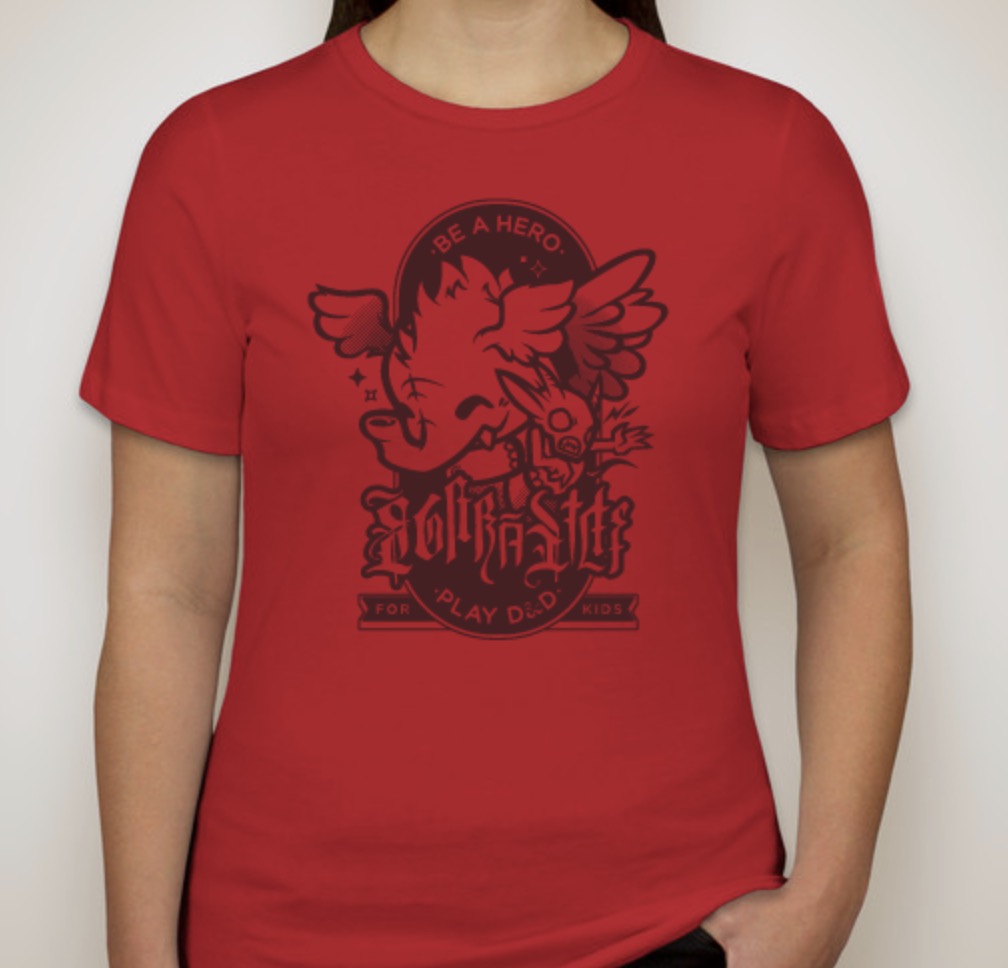 There's Lulu and Slobberchops right there. These designs are also available in a variety of colors and shirt types, like this tanktop: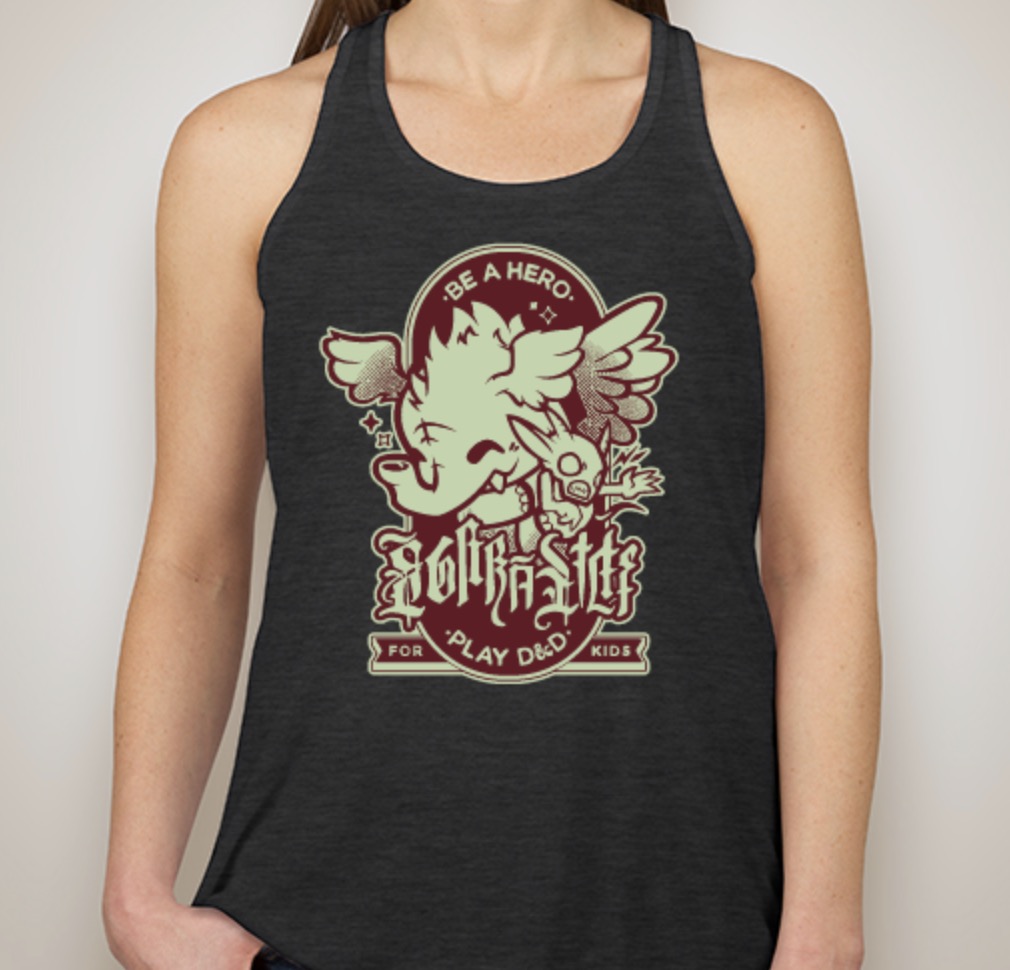 And if you prefer something a little more general, you can grab these Extra Life emblazoned duds.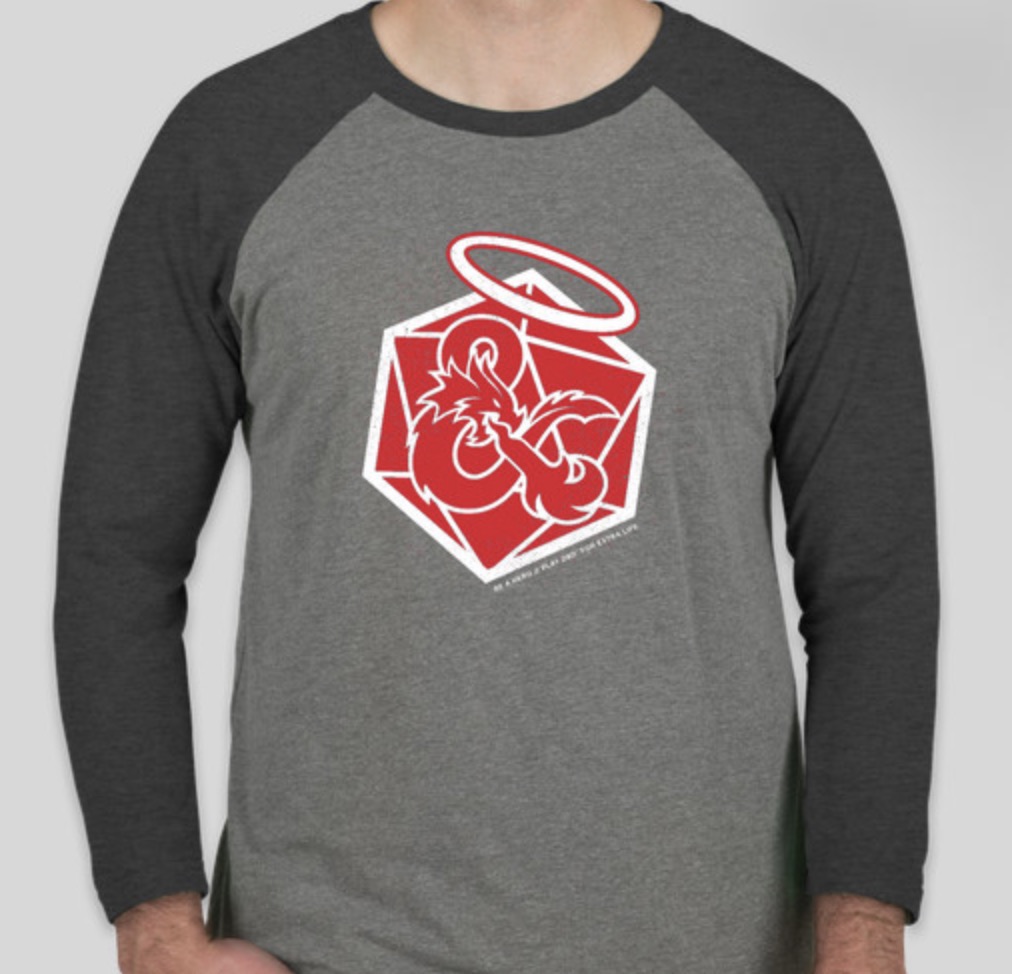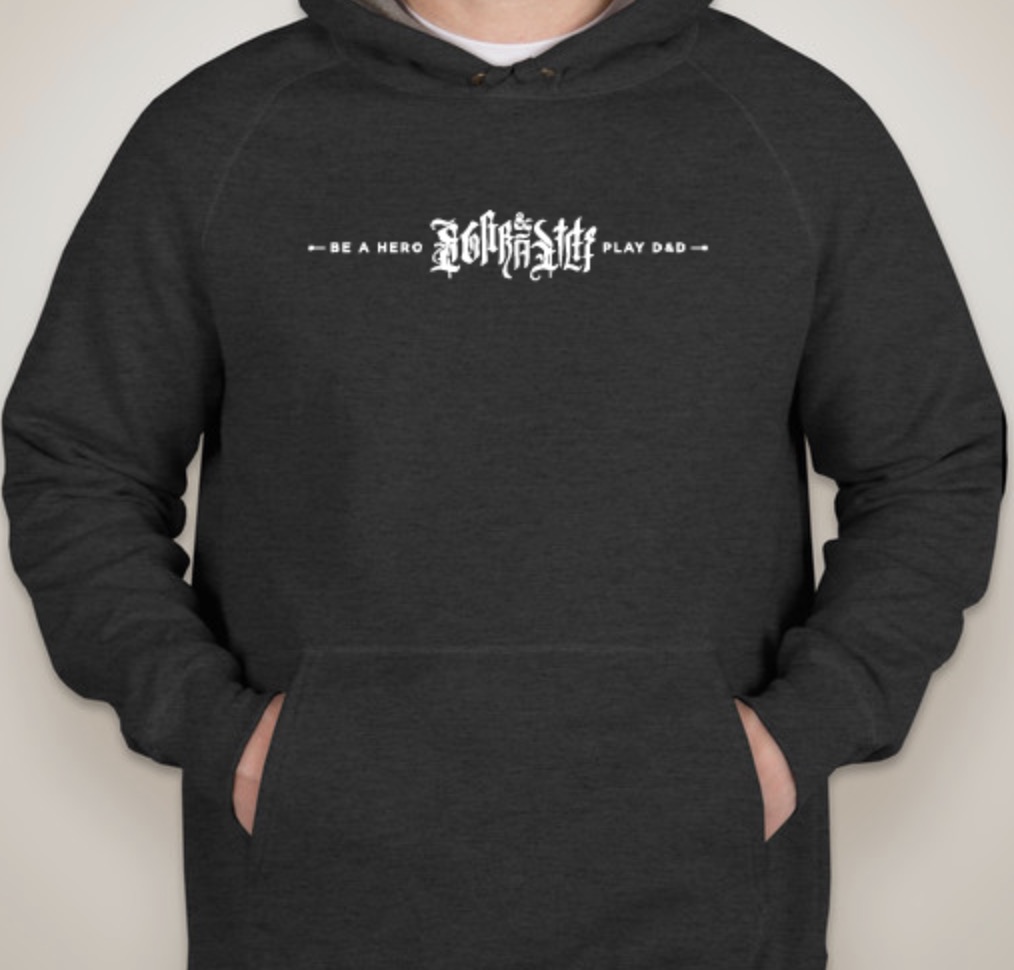 You can find all this on the D&D Custom Ink campaign linked below.
Happy Adventuring!