Did Critical Role bite off more than it can chew with its recent Wendy's tie-in episode? The nuggets are as spicy as the takes as the fans and creators speak.
If you click on over to the Critical Role twitch page, you will find that last week's episode is not available. A quick look at their podcast feed and YouTube pages shows that the episode has been pulled–as if it never existed. This damnatio memoriae comes in response to a recent uproar within their Critical Role community about a special tie-in episode that may have gone too far for the beloved voice-actor-fueled RPG stream.
This all comes as a part of Wendy's recent marketing push. Last week, at New York Comic Con, Wendy's launched a branded roleplaying game in a bid to capture the hearts (and lucrative market) of gamers everywhere with an RPG that was equal parts advertisement and tongue-in-cheek RPG adventure-tisement. The game, Feasts of Legends, casts players as knights in the service of Queen Wendy, where they take on roles inspired by the fast food menu. It's understandable if you're unsure if this was real news or some kind of satire about the pervasive nature of advertising in everything we do. But it was all part of a partnership with Critical Role, which led to last week's episode: a one-shot session, sponsored by Wendy's, featuring the cast of the show, DM'd by Sam Riegel, Critical Role's director of marketing (and an emmy winning director), who donned the traditional garb of a Wendy's worker to run a product-placement session.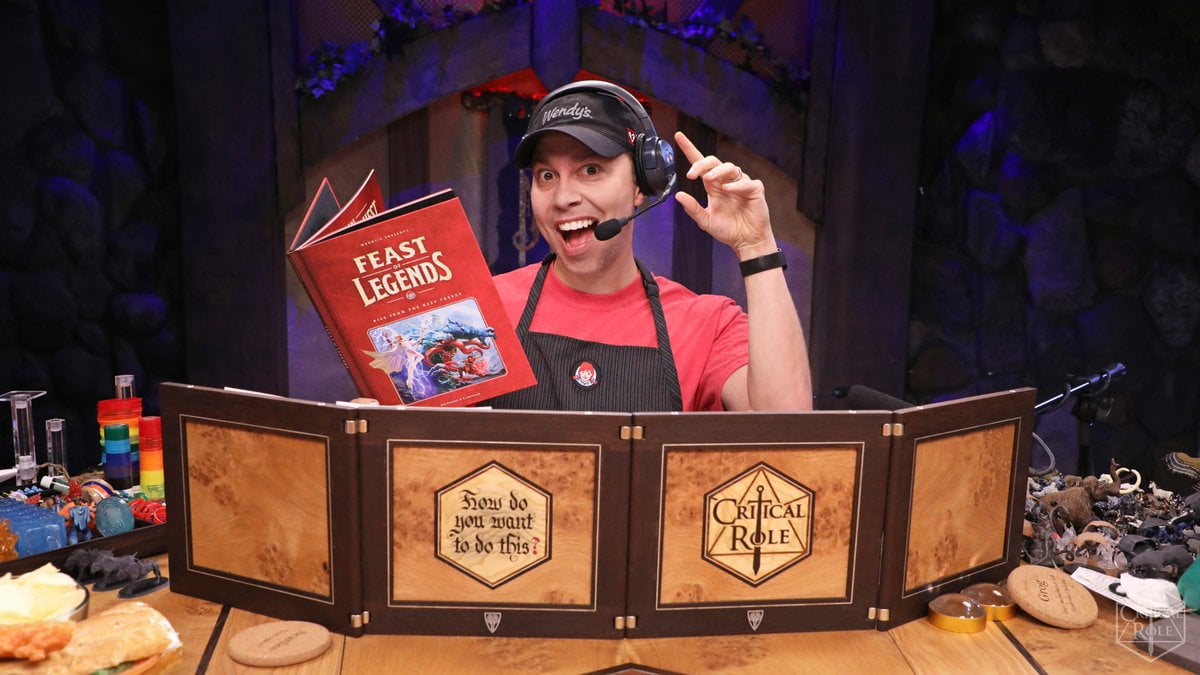 But it soon became clear that the community was divided on how they felt. In the week leading up to the one-shot, a few fans had already expressed doubt about a heavy-handed sponsorship like this. In the ensuing days the discussion that the Wendy's RPG created in the community helped to illustrate how the conversation has shifted. Many fans were upset about what Wendy's represents–they have come under fire in recent years for not treating their farm workers fairly, among other things, and this goes against the ethos that the Critical Role community espouses. Now whether or not you agree, the people behind the show, having heard the voices of their fans, responded:
We've donated our profits from our sponsorships this week to @FarmwrkrJustice, an organization that works to improve the lives of farmworkers. If you're able to, please consider a donation and learn more about their work: https://t.co/0KnkFxZs6x <3

— Critical Role (@CriticalRole) October 4, 2019
Clearly this is an important issue to the folks at the show. Some fans cynically say that this is all damage control, others maintain this was all planned from the get go to engage in a very Goblet-of-Fire-esque nonsensical plot to steal money from corporations and give to the poor (it wasn't), and others still insist that the show has nothing to apologize for. There's been a very divisive backlash among the fanbase, as is to be expected anytime that something you closely identify with (and feel a modicum of ownership of) acts in a way that's incongruous with how you see it. And more importantly, with how you see yourself.

You can see from the comments and the fact that the thread is locked, the debate has gotten heated over on the Critical Role subreddits. To this day, the moderators are still locking down this particular topic. And there's two general opinions with a lot of nuance, some fans loved it

Some fans were ill-at-ease.

And it's not like Critical Role hasn't had corporate sponsorships before. They have deals with companies like the Rook and the Raven and D&D Beyond and of course, D&D themselves to bring you the content you love. But they also have a responsibility to their fans–it highlights a weird shift in media and perception of ownership. Because on the one hand, sure, this is just a friendly game of D&D played by professional voice actors–but it's also a business, and it's also a community.
The internet, for better and worse, has changed the way we consume and think and feel about the things we play, watch, and eat. It's why Critical Role came under fire for this particular sponsorship deal–there's an image, an idea that fans have bought into. And that the people at Critical Role seem intent on trying to live up to:
— Matthew Mercer (@matthewmercer) October 4, 2019
But where do you draw the line? As I'm sure many of you have felt, is there not just a point where we can enjoy things again? Where things can just be okay? But it feels like the lid has come off of that in 2019. With everyone being able to share information and stories and what's going on, it's harder to stay ignorant–and ignorance really is bliss. Ten years ago, nobody would've batted an eye at this kind of sponsorship deal. Well, they would wonder why you're trying to get people to watch Dungeons & Dragons–that's that weird game Vin Diesel plays–but there's no denying that this shift in our culture has changed how we think about our games.
People want art and things that affirm their sense of identity. People have more tools than ever to express themselves, and marginalized people who haven't always had a voice at the table, are heard. People around the world are realizing that being polite doesn't always get results, and there's a lot to be angry about in the world, including a lot of very real injustice and powerlessness, so it feels like there are a few places where you can make change. Which is why I think so many people are so vocal and so passionate about their games. Roleplaying games are intensely personal, and we won't go in to the strange parasocial relationships that come as being a fan in an online community where you have direct access in an unprecedented way.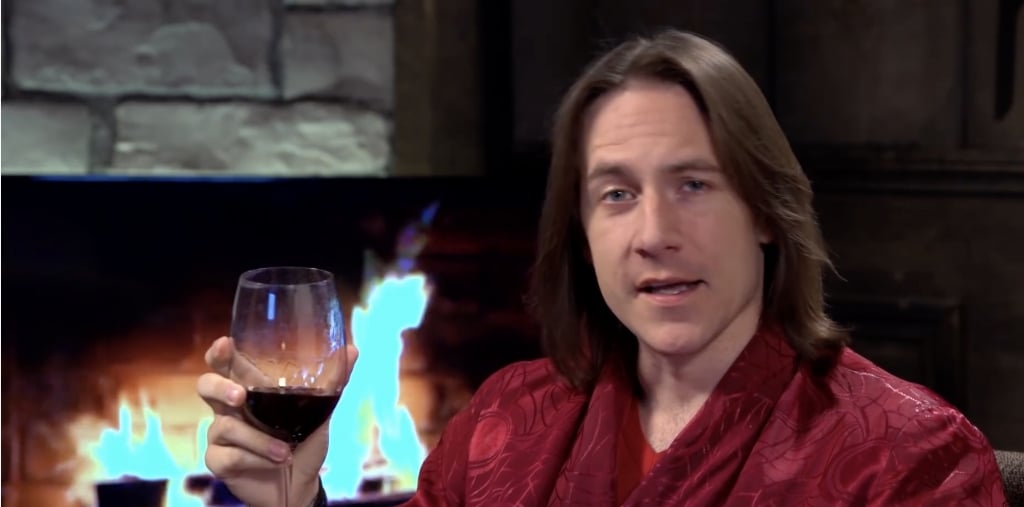 So back to just enjoying things–it all comes down to doing the work. Any community out there that feels good is the result of some hard work done by people who aren't necessarily even going to feel seen. In Critical Role's case, there's an attitude of inclusivity and positivity (that may sometimes be at odds with how the community acts), but that doesn't exist on its own, the people have to work at it. Same goes for just being able to play games–the work that needs to happen–whether figuring out how to be inclusive or ethical or even just how you want things to feel–is more exposed than ever, I think. At any rate, it'll be interesting to see where Critical Role goes from here. It's clear they're not going to stop their show, but will have to more carefully navigate the waters of rapid growth that they're swimming in.
What do you think? Let us know in the comments folks!