ToyLand: Spider-Man is Up For Guitar Smashing and Moshing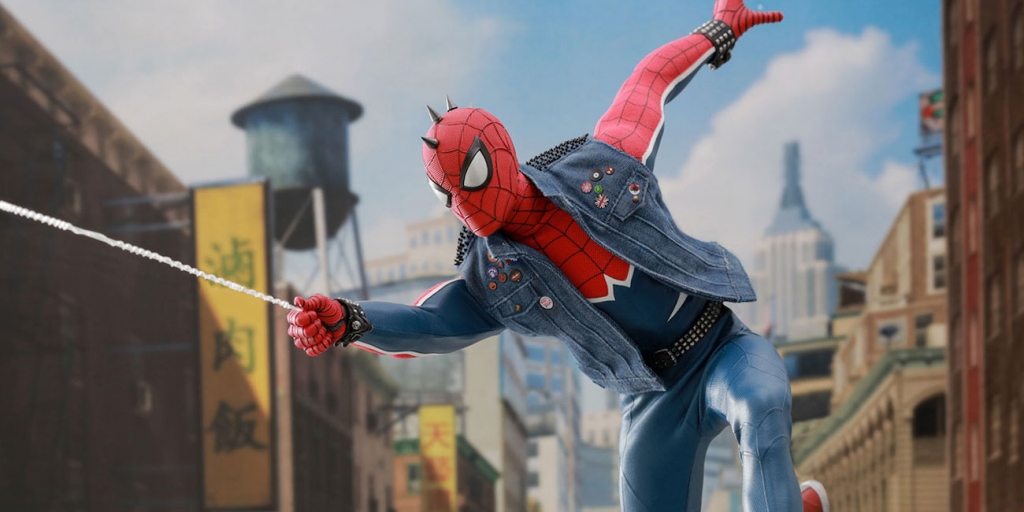 The PS4 game starring the web slinger has become a huge hit and it's brought in every Spider Suit imaginable – including Hobart Brown aka Spider-Punk's mohawk-ed suit. Hot Toys is bringing this deep cut to fig collectors.
The fig features a newly created mask head sculpt with a spiked Mohawk and three sets of eyes to convey just the right expression for your chosen pose – which will be numerous with its 30 points of articulation. It comes with a tailored suit that has cloth details, multiple hands, and a spider web print guitar.
Spider-Man Spider-Punk Suit – $235
Sixth scale – approximately 30 cm (12 inches) tall
Masked head sculpt with spike Mohawk and three pairs of interchangeable eye pieces
Over 30 points of articulations
Twelve interchangeable hands
Fabric costume includes denim vest, sneakers, and spike bracelets
Accessories include guitar, web effects, Spider-Drone, and logo stand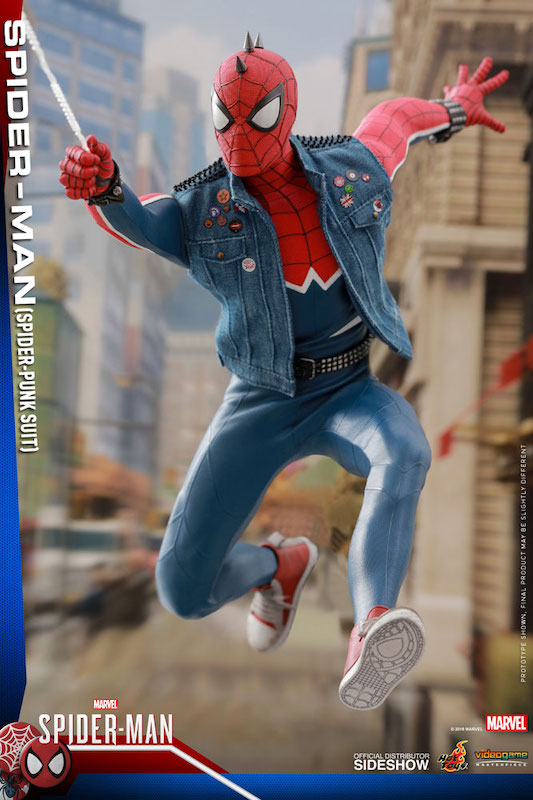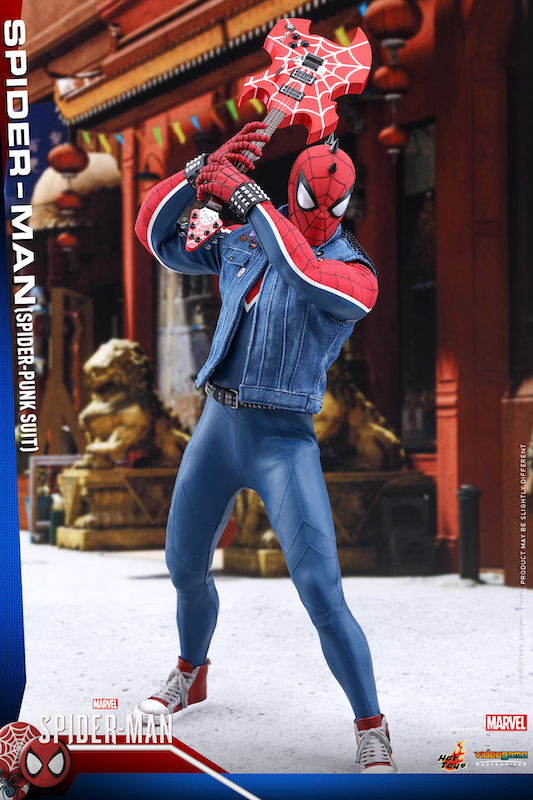 Latest News From BoLS: