Have you been wanting to create a custom Aeldari Craftworld? Now you can thanks to Phoenix Rising. Check out a sample of some of the rule you can use!
It seems like the Craftworld Aeldari are taking a page (or 4) from the Space Marines Successor Chapters rules. Today, we're taking a quick look at a small slice of those rules. But how does creating a custom Craftworld work? Let's dive in!
The Craftworld Replacement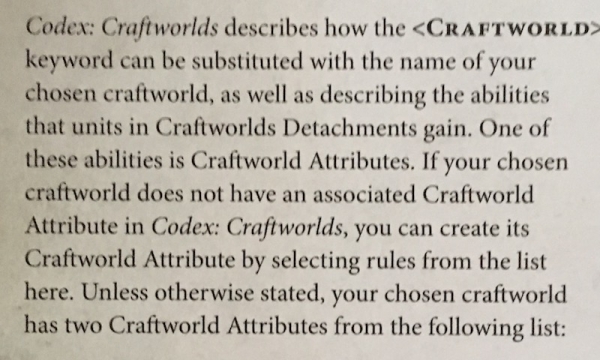 For starters, familiarize yourself with this rule section. It's basically like the Space Marine version – only, you know, for filthy xenos. You can choose from a pretty big list of Craftworld Abilities to replace/create your own Craftworld. Pretty neat, right? So what types of things can you expect? Well here a quick list of 5 all taken from just 1 page of craft world options. And yes, there are LOTS more.
Craftworld Rules
Mobile Fighter is a pretty Aeldari ability. If you get out of a transport, all your attacks get to re-roll hits of 1 for the turn. That's kind of nice for things like say…Fire Dragons or other units that benefit from a Wave Serpent Transport.
Savage Blades kicks in when you are charged, performed a charge, or Heroic Intervention. You get to re-roll hit rolls of 1 for your melee attacks.
Strike and Fade is one of the rare abilities that doesn't allow you to take another ability with it. But it's for a good reason. This ability allows units to Charge in turns in which they Fell Back. Furthermore, when you're consolidating your units, if there are no enemies within 3″, you do NOT have to consolidate towards the nearest enemy! Kill stuff in close combat, then duck back into cover? Yes please!
Students of Vaul is perfect for folks looking to run Vehicles. Why? Because they just get 1 lost wound back every turn. What's not to like about that one?
Superior Shurikens applies to ALL Shuriken weapons and just adds a flat 4″ boost to their ranges. Is that the sound of Dire Avengers cheering? Because I think it is…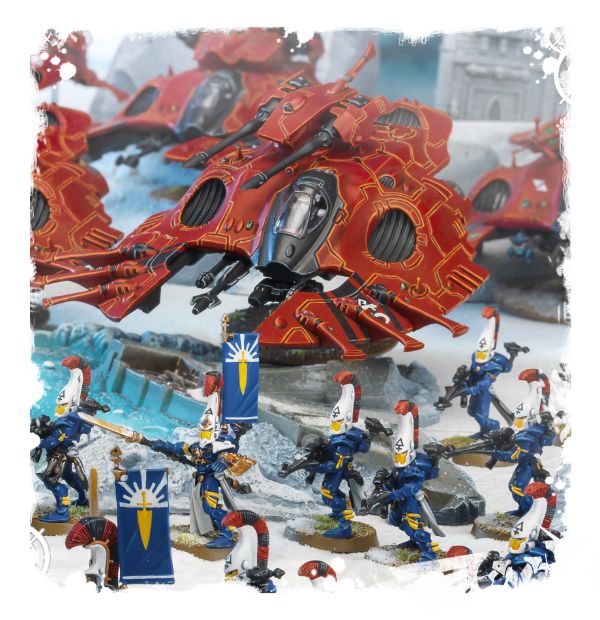 With JUST those 5 rules, you can make some pretty mean combos. Dire Avengers with a Wave Serpent that had both Mobile Fighter and Superior Shurikens could really dance around the enemy and cause some serious problems. And that's just one example from ONE page of the new rules. And yes, there are 4 pages worth. It's going to be a good day to build your own Craftworld!
There are over 20 abilities to mix-and-match. Are you going to build your own craftworld?