Get your hands on the entire Rogue Trader series of 40K RPG books right now thanks to a humble bundle from Cubicle 7.
Rogue Trader is one of the iconic 40K RPGs out there. Dark Heresy has you playing in the Imperium, but Rogue Trader opens up the whole galaxy, putting you in charge of a mighty vessel with a trading charter that gets you in where others dare not go. And now you can grab the collection on sale through Humble Bundle, where you can not only grab the games at a good price, but your purchase goes towards charity as well. Check it out below!
via Humble Bundle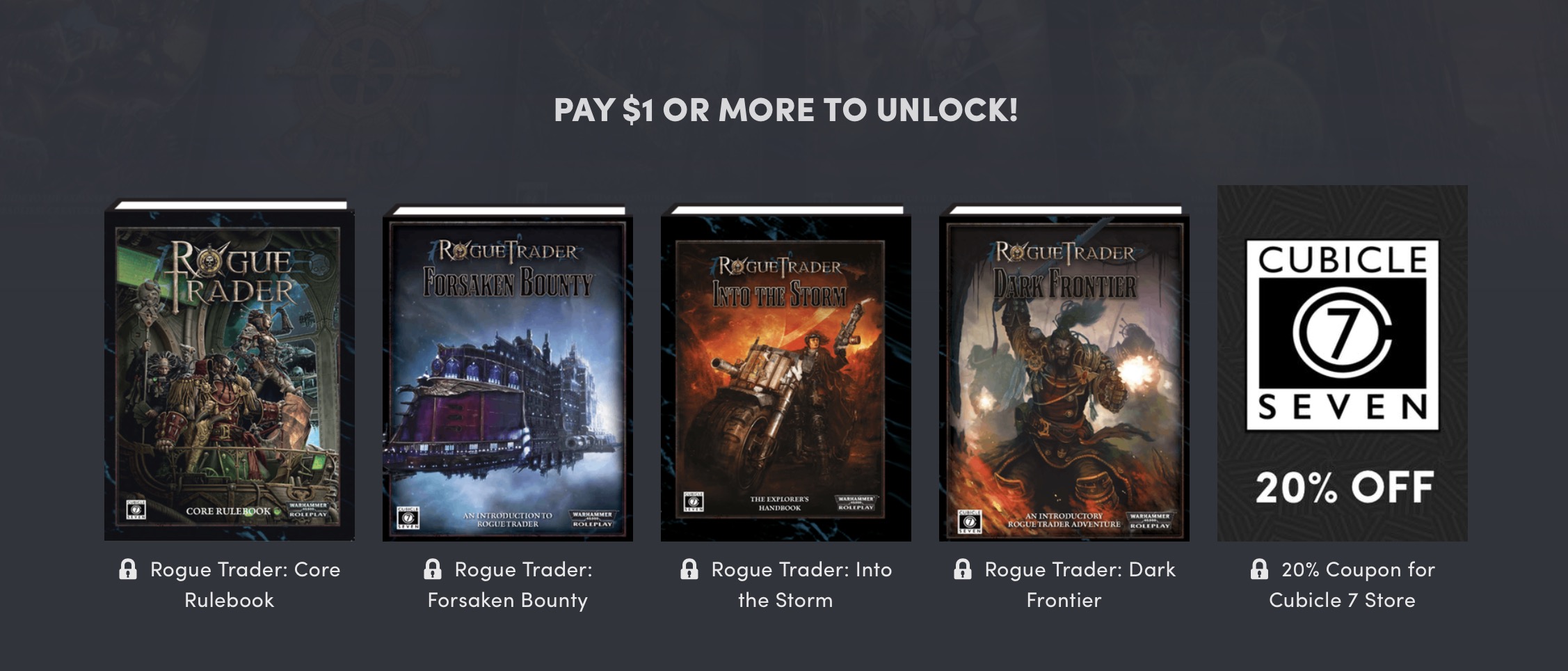 Take on the role of a Rogue Trader. Survive the dangers of space with our newest tabletop RPG bundle! Vast profits, fame, fortune await…but so does death to those unprepared. Get started on your space exploration with Rogue Trader: Core Rulebook, Rogue Trader: Into the Storm, Rogue Trader: Edge of the Abyss, Rogue Trader: Edge of the Abyss, and Rogue Trader: Fallen Suns. Plus, your purchase will support Make-A-Wish!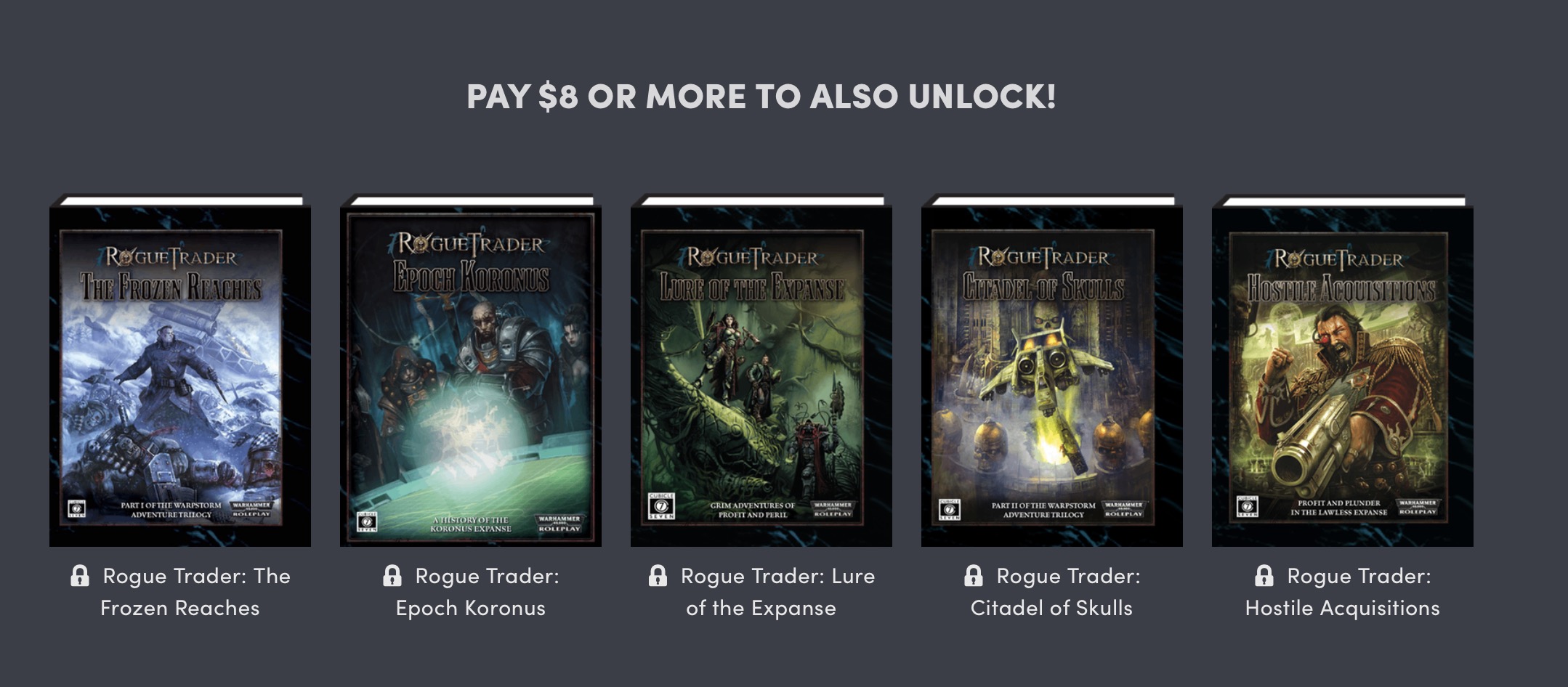 Pay $1 or more. Normally, the total cost for the ebooks in this bundle is as much as $314. Here at Humble Bundle, you choose the price and increase your contribution to upgrade your bundle! This bundle has a minimum $1 purchase.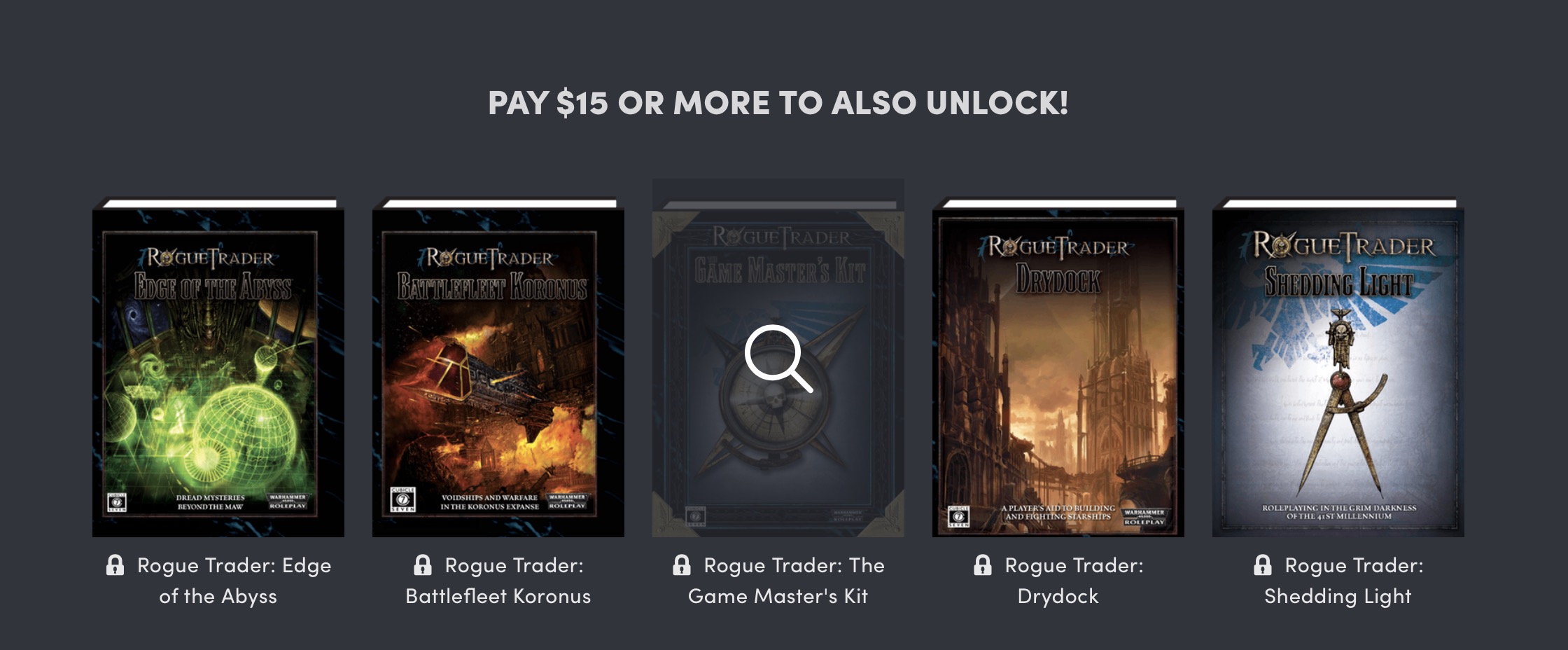 Read them anywhere. The ebooks in this bundle are available in PDF format, so they work on your computer, e-readers, iPads, cell phones, and a wide array of mobile devices! Instructions and a list of recommended reading programs can be found here.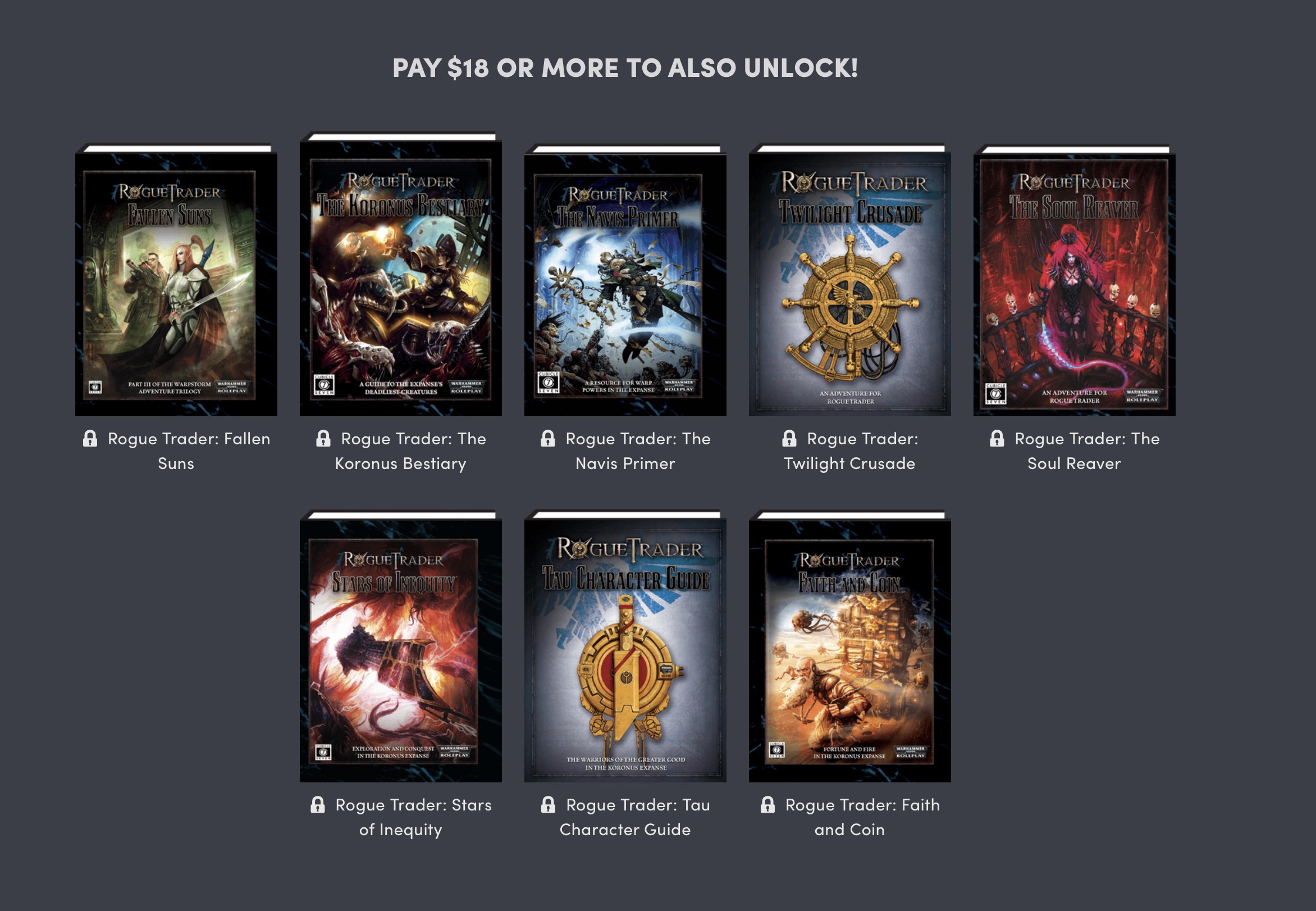 Support charity. Choose where the money goes – between the publisher and Make-a-Wish Foundation via the PayPal Giving Fund. If you like what we do, you can leave us a Humble Tip too!
'Warhammer 40,000: Rogue Trader © Copyright Games Workshop Limited 2019. Rogue Trader, the Rogue Trader logo, GW, Games Workshop, Space Marine, 40k, Warhammer, Warhammer 40,000, 40,000, the 'Aquila' Double-headed Eagle logo, and all associated logos, illustrations, images, names, creatures, races, vehicles, locations, weapons, characters, and the distinctive likenesses thereof, are either ® or TM, and/or © Games Workshop Limited, variably registered around the world, and used under licence.'
---
You've got about three weeks left on this deal, so check it out now.
Happy Adventuring!