Let's talk about how to get the most out of your new Iron Hands.
Marines, long kept from the top tables, look to be making a big come back. They've got a new Codex, new units, and four new powerful Codex Supplements – with more on the way. All the Codex Supplements promise to bring something cool to the table. Today let's take a look at the Iron Hands supplement. Despite being added later to the game than the first batch of supplements, the Sons of Ferrus Manus are hard as rock (or iron). So let's take a look at what makes them so good.
An Amazing New Hero

Iron Hands  have longed been without an official named character, but their supplement has fixed that introducing our first brand new Primaris character who is not an update of an old hero (though lore wise he is).  And man, what a hero. Iron Father Feirros, is really amazing. While he's not broken, and doesn't have any one just super crazy ability, like Old Guilliman used to, he does do several different things all of which are really good. Stat wise he's about what you'd expect. He is decent in combat and has one of the better character shooting attacks in the army, with 3 s5 ap -2 d2 shots. He's not going to turn the tide all by his self, but he'll contribute in combat. Since he's not a captain he does only have  a 5+ invulnerable save and WS 3+.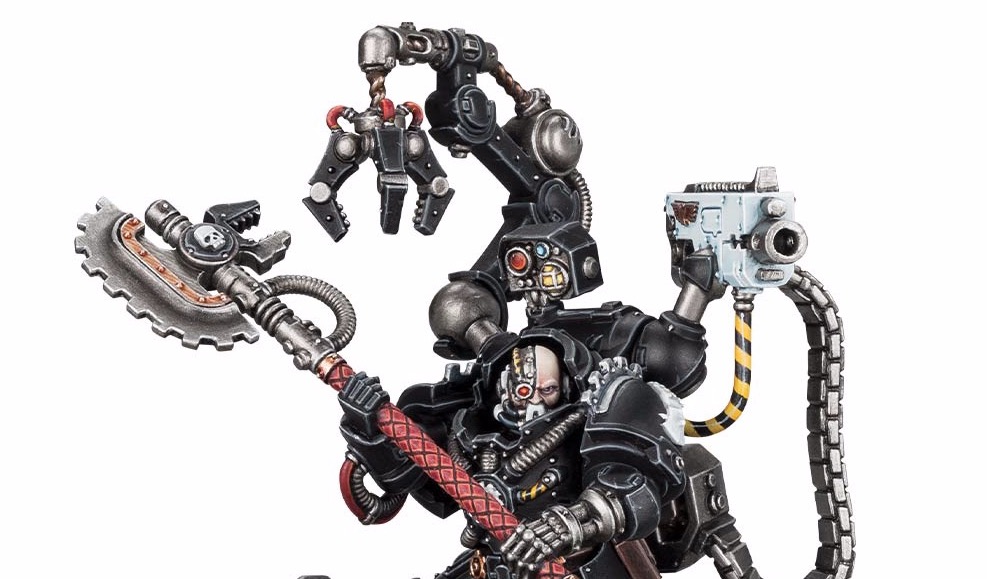 Combat prowess aside, he has got some of the best support abilities in the game. Since he's not a captain he doesn't have Rites of Battle, so no re-rolls of 1s, but he does have the ability to give one unit each turn BS 2+, which is pretty great. Combo him with a Captain and you'll make sure pretty much any unit you want is going to hit with all its shots. As a Techmarine he can heal units, and when he heals they always regain 3 wounds, which is soild (he can also use a strat to heal a unit twice, meaning he can fix 6 wounds a turn). While he only has a 5+ invulnerable save he gives that save to all friendly units within 6 inches… which is just crazy. This is one of the only ways I know of to give Marines a flat invulnerable save (Codex Marines, not Dark Angels) and it works on vehicles. Add that to the FNP Iron Hands already get and you can make a unit, or a vehicle significantly harder to kill than normal, even before you add in the healing. I expect we will see a fair amount of lists with Feirros sitting next to three Repulsor Executioners. Just to give him a little extra toughness he also has a 6+FNP. All of this for only 110 points, makes Feirros a must include for any Iron Hands force.
Calculated Fury
The Iron Hands' special ability "Calculated Fury" really plays to their lore. While it doesn't make them tougher, it does make them more reliable and works really well with Dreadnoughts, which is flavorful. Ignoring movement penalties and re-rolling hit rolls of 1 for heavy weapons is a pretty solid ability. It'll let an Iron Hands force make some quick movies turn one while still putting out fire. On the other hand it doesn't quite have the ummpf of some of the other armies abilities, and doesn't make them any better then they would be sitting still with a captain nearby. So while it's a solid ability, it's not indispensable, which is nice, since you are likely to want to move on to Tactical Doctrine at some point. If you want to build an army around it you can, but you could also build an army that ignored the ability.
Reliable Warlord Traits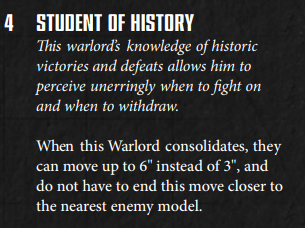 Irons Hands get some decent traits, many of which are aimed at making your army more reliable. Adept of the Omnissiah lets you heal a vehicle for a wound each turn, OK, but not crazy. With Will of Iron you can Deny the Witch one a turn, which is a great option if you are facing a powerful casting army. All Flesh Is Weakness gives you a 5+ FNP roll, which can be boosted with  a strat to a 4+, which is REALLY solid to keep someone around longer. Merciless Logical lets you make extra attacks on hit rolls of 6, which is not my favorite as it's too random, but could be neat. Target Protocols lets you make that one Lascannon really reliable.  The most interesting option has got to be Student of History, which lets you consolidate 6″, and you don't have to move towards an enemy model. With this, you can charge a unit, take your swings and then consolidate away, denying the unit the chance to fight back. Seems interesting at the very least.
Relics of Iron
Iron Hands have some of the best relics out of any of the supplements so far. By far the standout is the Ironstone, which reduces damage to vehicles within 3 inches by one (to a minimum of 1). Put this next to Feirros and suddenly you've got some really tough Executioners, or combo it with Duty Eternal from the main Codex, and laugh as your Dreadnought turns D4 attacks into D1 attacks. The Ageis Ferrum lets you make a Primaris hero really hard to kill (combo with Might of Heroes for a T7 Gravis Captain). Betrayer's Bane gives you a nice 2 shot melta-gun, while the Teeth of Terra and Heywire Bolts are both solid upgrades that you can give to Sergeants as well. It's a solid list.
Key Stratagems 
Iron Hands have some good stratagems, a few key ones are:
March of the Ancients– lets you make a Dreadnought a character. Not only do they get an extra attack, but if they have less than 10 wounds they can't be targeted. I'd expect to see some quad lascannon dreads hiding out with this.
Mercy Is Weakness– for 1 CP a unit can do double wounds on wound rolls of 6. It's not crazy, since again it's pretty random, but get a unit with enough shots, or enough good shots and it could add a few nice bonus hits.
Souls of Iron– 1 CP to stop a power on a 4+- soild.
Reject the Flesh, Embrace the Machine– 1 CP to improve you FNP roll one 1 (sadly infantry only) is still really good. Intercessors with Feirros and this are going to be hard to move.
Cogitated Martyrdom– 1 CP to turn a unit into bodyguards letting them take hits for a character. This works with a newly made Character Dreadnought as well.
Machine Empathy– 1 CP to heal a tank twice- really soild.
Master Technomancers
Irons Hands have several ways to get by without taking Librarians, however they've got such a good lore that you might one to take one anyway. Blessing of the Machine God and Pysteel Armor are solid buff spells, added +1 to hit and +1 to saves, respectively, to a friendly vehicles. Fury of Medusa and Machine Flense are both pretty solid, if vehicle oriented, direct damage spells. Reforge lets you heal a tank for another D3 wounds, combo things right and you could heal up to 11 wounds a turn to any one Vehicle. Lastly Objuration Mechanicum is an amazing debuff, basically making any one enemy unit subject to plasma overheating rules. Use this on any enemy unit a lot of shots and watch as they kill heaps of their own models. This power has one of the highest potential outputs of any power I've seen. All of these abilities combo to let Iron Hands not only be super reliant, and heal their tanks when hurt, but also allows them to take the enemy apart with impunity.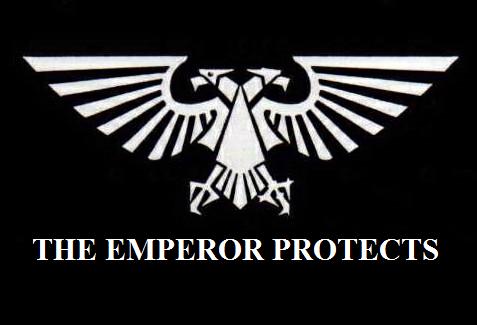 Let us know what you think about the new improved Iron Hands, down in the comments!