Drukhari Kabals are driven to excess by their dark obsessions. Here are the latest from Phoenix Rising.
With Phoenix Rising out in the wild, we're taking a look at the new rules you can find in it. Whether you're building your own Craftworld or getting creative with Exarchs, there's something for every flavor of space elf, including the Dark Eldar, who are obsessed with different ways of killing you: slowly, softly with their song, or even with kindness (which is probably a spike covered weapon) here are a few other obsessions.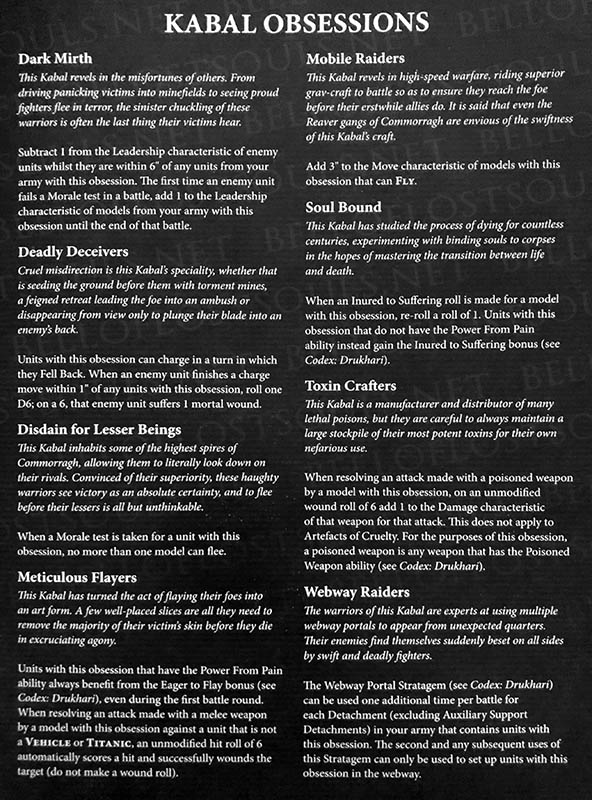 Thoughts
We're seeing a lot more customization here, which is especially interesting considering the mix and match nature of the Drukhari in general. They're meant to be highly specialized units that complement each other, and these obsessions will let you build the tools you need for the job.
Sure, there are one or two that really seem to stand out–adding +3 to the speed of flying units feels a lot stronger than messing with Leadership, for instance, but they all feel like they have their place in the Drukhari arsenal. Webway Raiders and Toxin Crafters feel like the ones I'd play with to try and set up some devastating charges. The Drukhari are not the most resilient–but they do hit hard, and these both help then stay alive to kill whatever you're aiming at.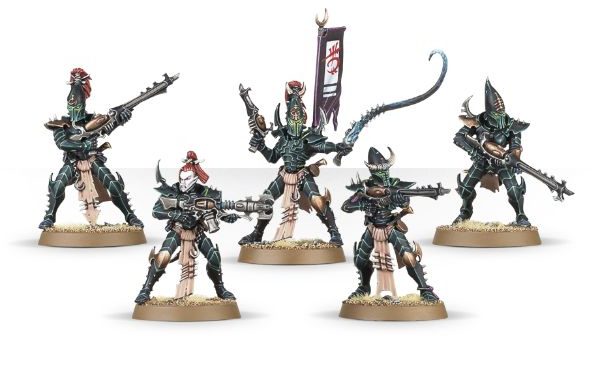 It all comes down to putting the right obsession with the right units.
What do you think if these new rules? How would you put them to use in your Drukhari army? Let us know in the comments!