It's three armies in one book – The Craftworlds, Drukhari and Ynnari are back with Phoenix Rising!
Part I of the Psychic Awakening is here. We get our first look inside the covers and the plot has thickened. If you've been wonder what the Ynnari have been up to since the Gathering Storm ended – this book is for you:
Phoenix Rising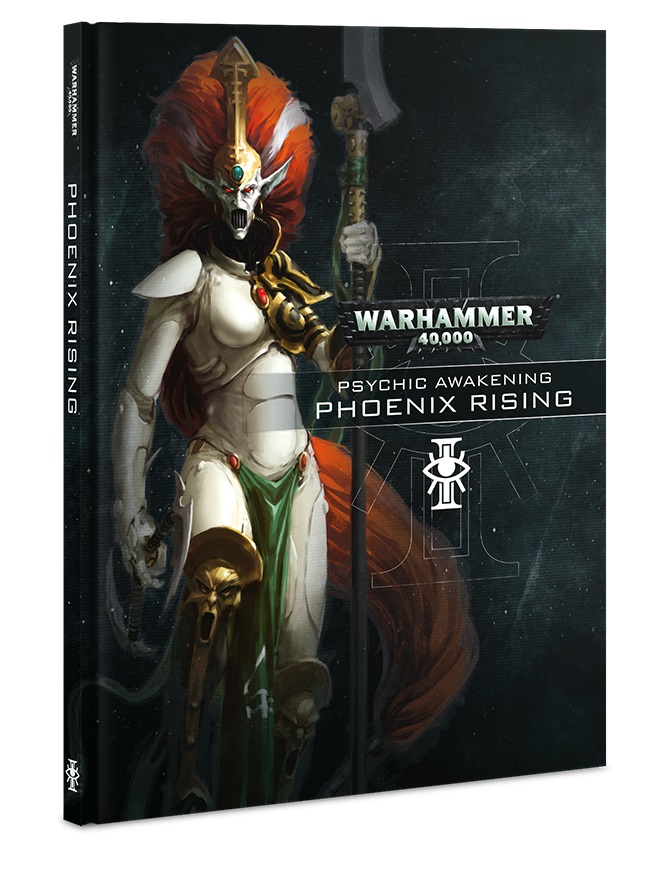 At it's core, this book is our first real look at the Aeldari since Gathering Storm. We get an update on the Ynnari and what they have been up to. We also learn that the Craftworlds and the Drukhari haven't been idle either. Yvraine has a target on her back and she needs allies. The salvation of the Aeldari just might be within their grasp.
Lore-wise, this book has a ton of good stuff. So if that's your thing you're going to be blown away at the directions this book is going and where the story is headed!
But enough about lore, I know you all want to know about the rules, right? Well this book has a ton of those TOO! Here's a quick list of JUST the rules:
Missions that allow you to recreate some of the most pivotal battles involving the Aeldari during the psychic awakening, and war zones that let you bring your battles to some of the most pivotal sites of conflict
Expanded army rules for the Craftworlds, including alternative Exarch abilities, updated datasheets for Jain Zar and Howling Banshees, a new Psychic Discipline, and a system that allows you to build your own Craftworld Attributes
Expanded army rules for the Drukhari, including updated datasheers for Drazhar and Incubi, name generation tables, and a system that lets you build your own Kabals, Wych Cults and Haemonculus Covens
Expanded army rules for the Ynnari, including army-wide abilities, datasheets and matched play points for The Visarch, The Yncarne and Yvraine, Warlord Traits, Stratagems, the Revenant Psychic Discipline, Relics of Ynnead and more!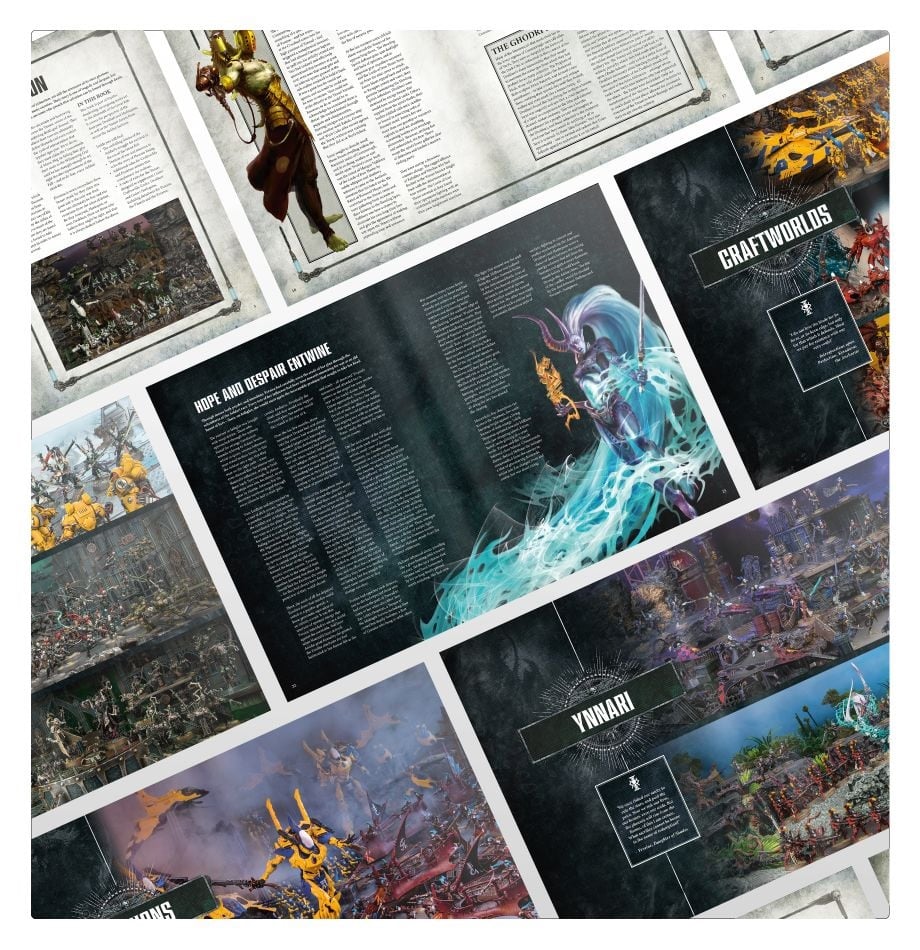 Let's start with the Ynnari. The rules inside the covers are basically the same ones from the White Dwarf. So if you missed those, you now have a place to pick those up. This book consolidates those and may make some tweaks – although nothing jumped out as us for the Ynnari. You still get all those rules and datasheets, however, and this will probably be the official rules for them moving forward.
For the Drukhari, you get all those new abilities for the Cults, Covens, and Kabals. You'll be able to create your own versions of those similar to the successor chapters from Space Marines. If you've been wanting to "create-a-kabal" this book enables you to do just that. Enjoy that customization!
Now, for the Craftworlds, they probably got the most out of this book. The biggest part has to be the section on the Aspect Warriors. Each Exarch has a table of 6 alternate abilities they can take in lieu of their book ability. Alternatively, you can spend a command point so they can take TWO. There are lots of combos to work with there. Furthermore, the Craftworld Aeldari also got a new Psychic Power that actually replaces SMITE – yeah, you read that correctly. You only get one, but that's a pretty unique way to do that if you ask me.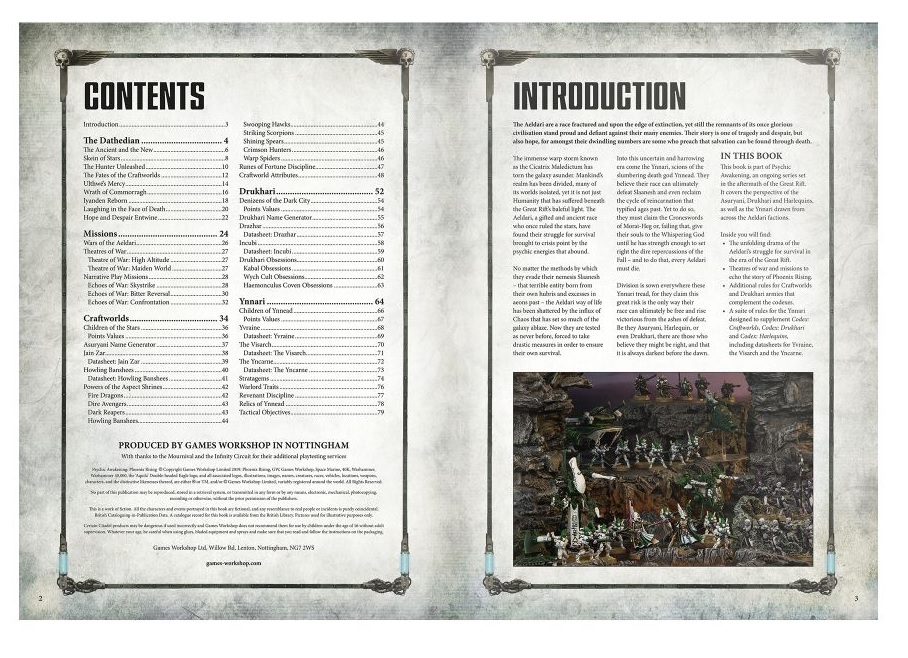 If you play Aeldari you're going to want to pick-up this book. If you want to stay on top of the lore, you're also going to want this book. And if you want to start playing any of these factions, then this book is a must-buy for you as well. It might not be Aeldari 2.0, but it's sure going to be a nice book to have around!
Phoenix Rising is out for Pre-Order this weekend from Games Workshop.