Warhammer 40K: Salamanders and Imperial Fists Preview – FTN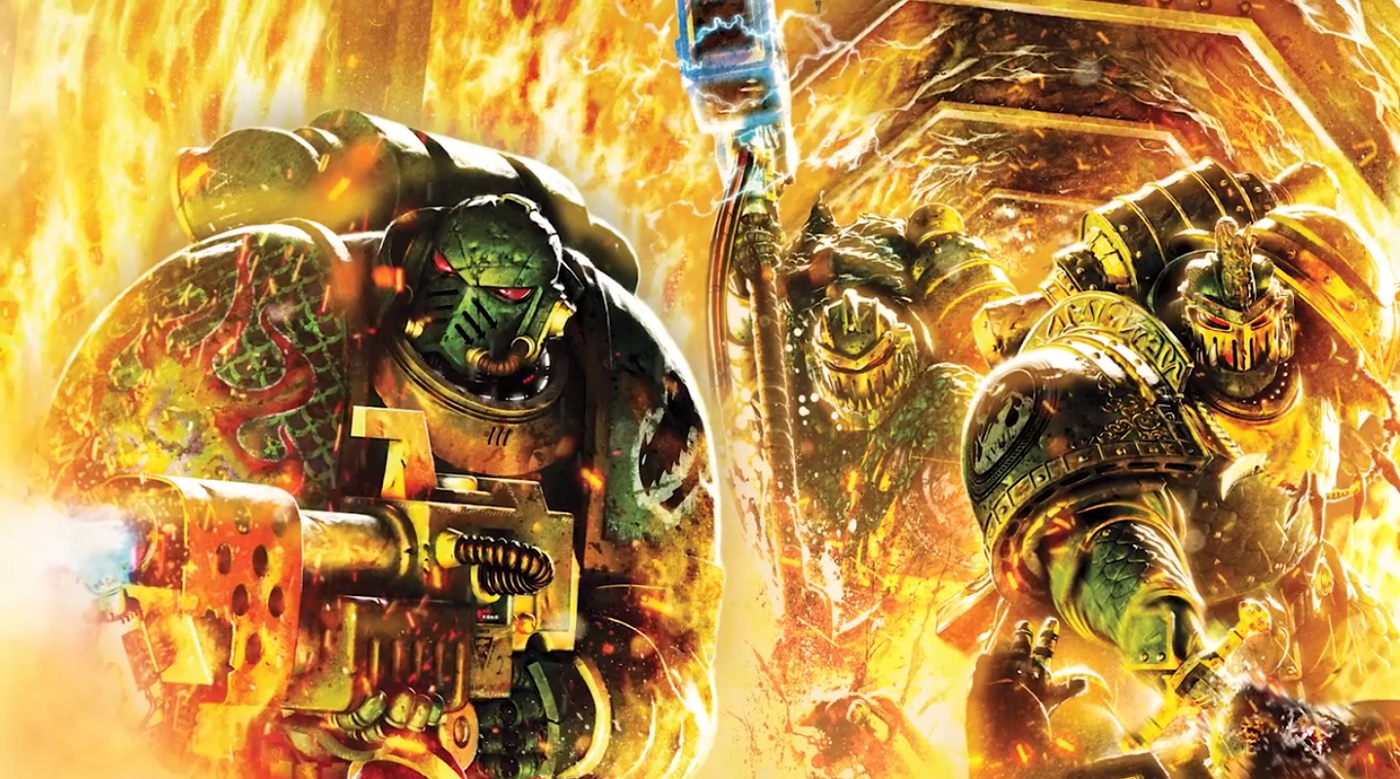 Mega Jam Packed Episode – We kick the show off talking about the Iron Hands FAQ then a community spotlight segment – then Salamanders.. Then ANOTHER community spotlight and then close out with the Imperial Fists.

Two more rock star Marine factions will be hitting the table soon.
Hi all,
Like the blurb above says this is a double sized episode.  We have to community spotlight segments and two mega Marine faction previews.
For me the Salamanders win this round but the Imperial Fists are getting a lot of buzz from the internet.  The Salamanders can dish out a ton of damage at close range and have some pretty fiendish targeting tricks where you can effectively blank someone's turn.  The Fists can put out a ton of mid range damage and can buff units trying to hold objectives or coming under small arms fire.
Please please please check out the new Forge The Narrative objective markers. These things look awesome. Ordering a set is a good way to support one of our sponsors AND the show. Find them here.
The link for the objective makers above is one of Jay's ventures.  Please check them out!
FTN mostly focuses on Warhammer 40k, but again you will see in the first few episodes we take a severe deep dive into nerdom. These have been a blast to record and I hope they help pass the time for you.
FORGE THE NARRATIVE (iTunes Page)
Alternatively, you can subscribe via your own iTunes, and it should update our podcast when we post a new one.

Don't have iTunes?
Use the player below to access the podcast directly, or add our feed to your favorite player.
Podcast Link

Credits:
Paul Murphy – Host
@warmaster_tpm
Subscribe to our newsletter!
Get Tabletop, RPG & Pop Culture news delivered directly to your inbox.
Panelist:
Justin Troop – troopsmash
Christopher Morgan – captain morgan
Ricky Addington
Mike Brandt
Val Hefflefinger