Games Workshop is showing off finished Sisters of Battle Model and also giving collectors a heads-up: Old Metal Sisters are going away.
We've got some exciting news and some bitter-sweet news from Games Workshop. First up, they are finally showing off a full squad of the new plastic Sisters of Battle!
"Unless you've been lost in the warp for the last year or so, battling for your very survival against an endless tide of Daemons,* you'll know that a new range of plastic miniatures is on its way for the Adepta Sororitas! In fact, we've had no fewer than 17 instalments of the Battle Sister Bulletin, covering the development of the range in greater depth than we've ever done before. We've even shown you some of the finished units, too…"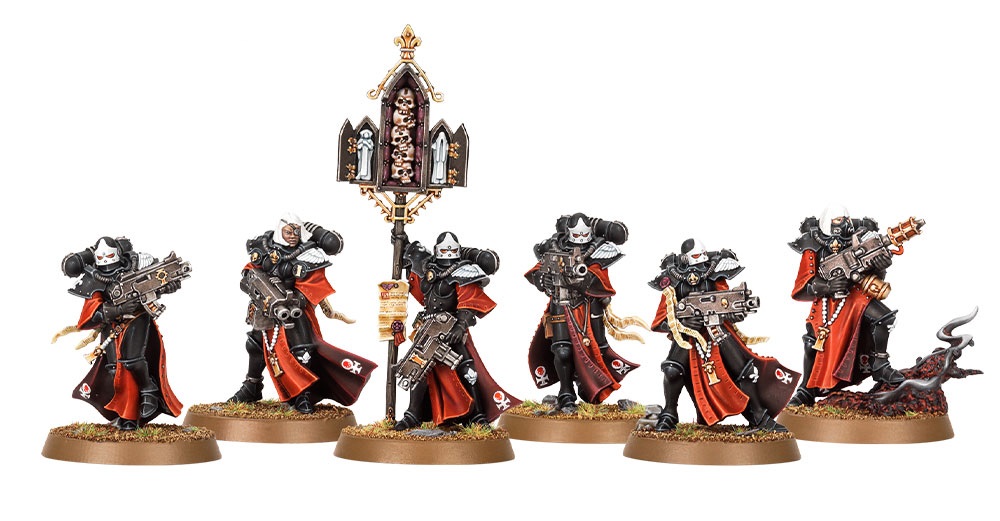 There they are in all their plastic glory. The new sculpts look taller than their metal counterparts and also appear to be on 32mm bases. I like the new details and the poses as well. I can't wait to see them on the tabletop.
Now onto the other news – the old metal Range is finally getting retired from Games Workshop's Webstore. If you wanted to get your hands on some of the old classics you last chance is coming soon.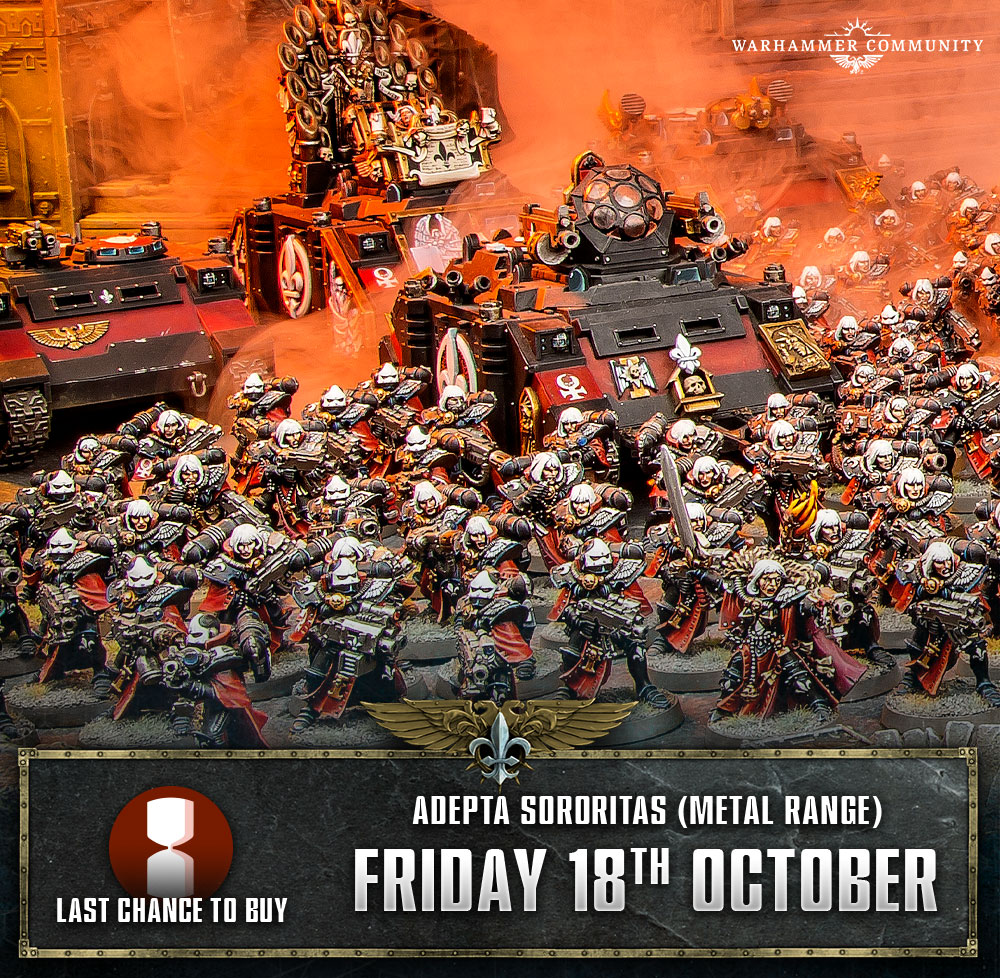 "With that in mind, the existing range of metal Adepta Sororitas miniatures is still available, but only until Friday the 18th of October. To make sure you can get the models you want, we can guarantee availability until Sunday the 13th, but from the 14th to the 18th, we might run out, so make sure you don't delay. You've had more than 20 years to get them, but this is officially your Last Chance to Buy!"
There you have it folks. The Metal Range is going away forever. Again, GW has called out some important dates:
Guarantee availability until Sunday the 13th
14th to the 18th while supplies last
You got a little over a week to order them to guarantee you get the old models you want – after that, it's going to be limited to the supplies they have on hand. Good Luck!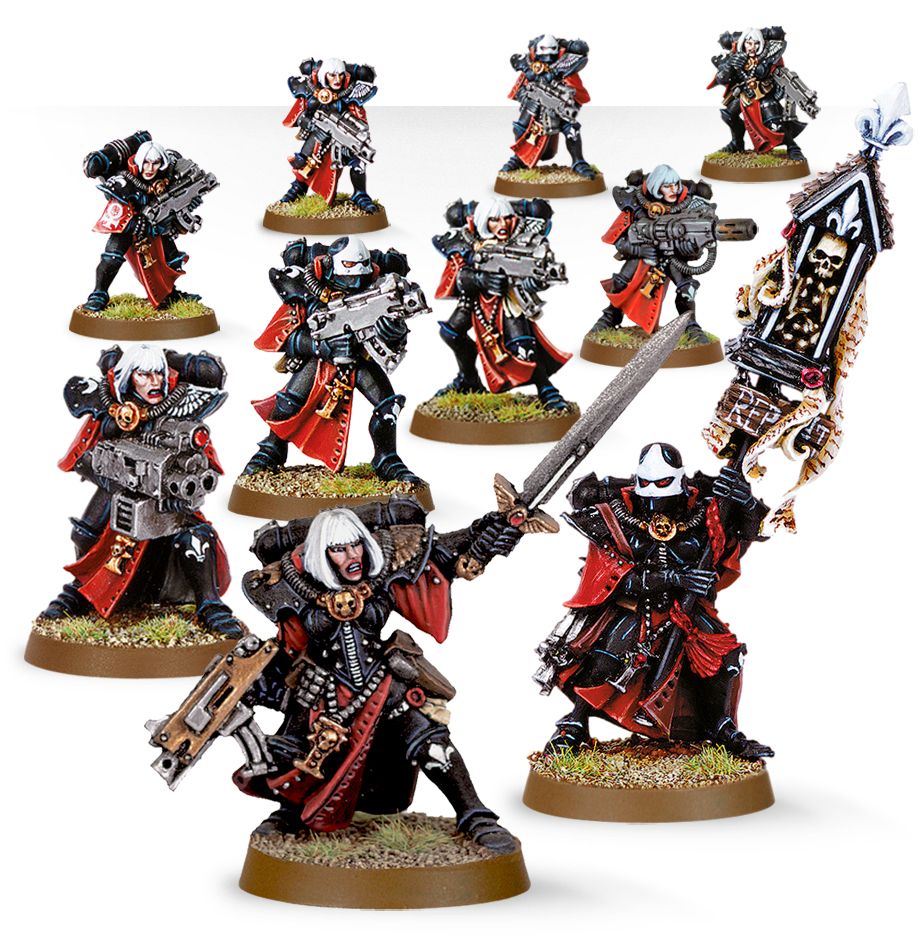 Sisters are going Last Chance To Buy – should we throw them a retirement party?