Let's take a look at five Forgeworld Space Marines units that have gotten a new lease on life.
With the release of the new Imperial Fist and Salamanders Codex Supplements, we finally have all the announced Space Marine books out. While not all Chapters have books, such as Black Templars, we do have a good idea now of what Space Marines, as a faction, do. With all these news books, there have been a ton of new rules, upgrades, and stratagems released. Combos that no one thought possible a few months ago are crushing the meta, and units we all had written off, (Assault Centurions) suddenly are the new hotness. With that in mind, it's time to take a look at the host of Forge World units out there and see which of them might be worth reexamine. Here are the five most improved Forgeworld units for the new Marines.
N.B. While the units on the list can be good for most Space Marines, they are all going to be particularly good in Iron Hands and Imperial Fists armies. These armies' abilities play well to the strengthens of vehicles, and most Forgeworld Imperial Armour units are vehicles. 
N.B. 2 I wanted to focus on units that I felt had been overlooked or really improved. You won't find any of the flyers on this list since I think the good ones were good before, and you are likely already aware of them anyway. 
1. The Astraeus Super-Heavy Tank
The Astraeus is one of the newest Forgeworld units for the Space Marines. So new it's not even in the Imperial Armor Index book. This Super-Heavy Tank, designed by Cawl and making use of his new hover tech, is cool looking but generally considered a little overpriced. At just over 700 pts, it never seemed to pack quite the punch it needed. However, I think there is a place for it as a powerful tank hunter in an Imperial Fists list. Imperial Fists, with their ability to +1 to the damage of heavy weapons targeting tanks, really want guns with a high rate of fire. The Astraeus' main cannon fills that need. 

With twelve shots, the extra damage per shots starts to add up (not to mention the extra AP). In addition, the Fists have the ability, through a combination of stratagems and character abilities, to give any one unit a 2+ BS and +1 to wound vs. vehicles. A large unit like the Astraeus can really take advantage of these buffs the most, and with a nearby captain, can be all but certain to hit with every shot, and do a ton of damage to any armored targets. Combine Thunderfire Cannon movement penalties and the -3 to charge the big tank, and you've got something that's pretty safe from assault as well.
2. Rapier Carrier 
At 76 pts for four heavy bolters, the Rapier Carrier has always been a pretty good deal. It's a great way to get some cheap extra firepower, and its small footprint makes it easy to get into auras. With the new books, it has gotten extra good, however. The extra point of AP in Devastator Doctrine, really helps out heavy bolters, as the jump from AP-1 to AP -2 is a big one, and they have a lot of shots to take of advantage of it. For armies like Iron Hands, it plays well to their love of vehicles. For course, its best used in an Imperial Fists army, where it can benefit both from the extra damage vs. vehicles, and the extra hits from Bolter Drill. An Imperial Firsts Rapier has more than twice the damage potential of a normal Rapier; this cheap unit can cripple or kill a lot of tougher vehicles.
3. Dreadnoughts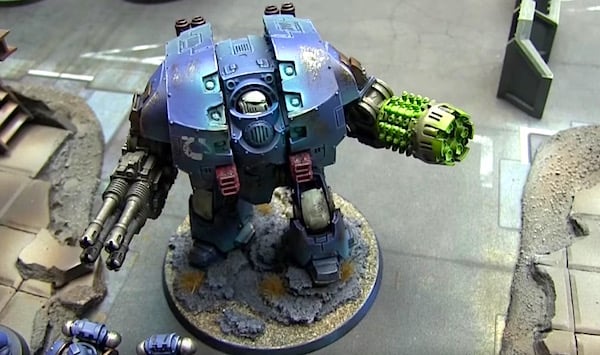 I'm just going to lump a bunch of the dreadnoughts together here, as I could write a whole list with just them. Forge World Dreadnoughts have always been one of the stand out parts of the Imperial Armor books, and have been pretty solid in the past, but with a lot of new buffs, they have gotten better. As mentioned, Imperial Fists love anything that is fairly cheap and has a ton of heavy weapon shots, especially if they are bolters.  To that end, both the Mortis and the Comptemtor Mortis get a lot of buffs from the army. Both are pretty cheap ways to deploy four heavy bolters and keep them alive.
A Leviathan with Stormcannons also gets a ton from Imperial Fists. Iron Hands, of course, just love Dreadnoughts in general and can buff and make use of any of them. The Deredeo with its 5++ aura is a replacement for Feirros now that he has been nerfed, or they can make a Leviathan next to un-killible. Chaplain Dreadnoughts, meanwhile, are a little pricey, but accurate, can't be shot and can be given warlord traits. They are another unit to consider.
4. Relic Sicaran Punisher Assault Tank 
This is another one of those Forgeworld units that always seemed almost decent but just a little overpriced. For 185 points you get 27 s5 ap -1 D1 shots. This was good, but never great. However, heavy bolter type weapons got a huge boost with the new book. The extra -1AP benefits them. In an Iron Hands list, this 14″ move tank is a quick, and accurate beast, able to zip around and just devastate hordes; it is also pretty tough. Under Imperial Firsts, it's a real hazard to enemy armor. Upping all 27 shots to D2 makes this guy really deadly. Though only 9 of the 27 shots can generate extra hits, even wounding on 5+s you can do some real damage, especially against any lighter units.
5. Relic Whirlwind Scorpius
This is another unit that always seemed just about good, but not quite amazing. At 215 points, the Scorpius is just a little cheaper than three regular Whirlwinds and has roughly the firepower of three Whirlwinds. While its not nearly as tough as three Whirlwinds, concentrating firepower in one spot does have its advantages. It's easier to buff (often you can't buff three units at all) and better at hiding. Still, the Scorpius wasn't quite there.
The new books give the Scorpius a lot of nice buffs, however. Devastator Doctrine takes it to AP-3, meaning a lot of units just won't get saves. It's also pretty easy to make the Scorpius hit a 2+, either with a Chaplain, or another character options, and lots of armies can give it a +1 to wound as well. You've also got a lot of ways to make it count as not moving, so if you need to move, it can still fire twice. Imperial Fists, of course, will love it, for the extra damage, going up to D3 with its 6d3 shots is pretty great. In addition, ITC terrain rules mean that indirect fire is a strong tool to have these days. Overall the unit has gotten a big boost.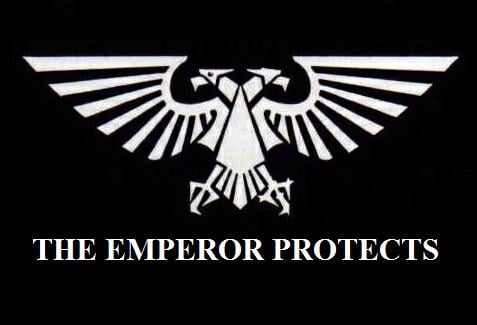 Let us know what Forgeworld units you think are the best of the new Marines.