D&D: Joe Manganiello Creates His Own Character As An Official Icon Of The Realms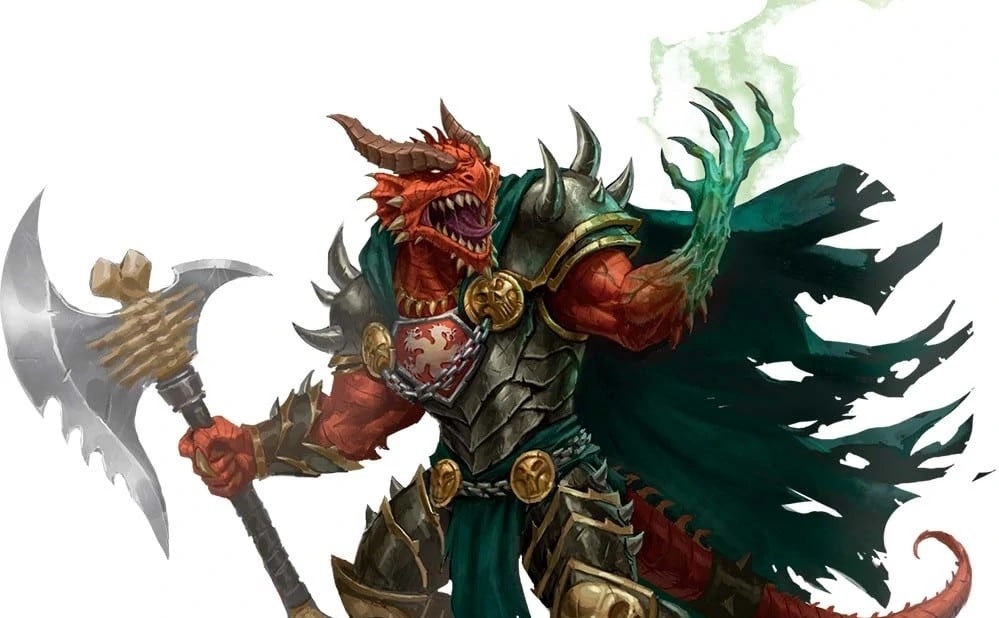 Joe Manganiello's character, Arkhan the Cruel has ascended into D&D canon with Baldur's Gate: Descent into Avernus. Soon he'll be a miniature.
WizKids has recently revealed that Arkhan the Cruel and his cruel, the Dark Order, will soon be added to their Icon of the Realms set, according to a report from ICv2. Joe Manganiello–known for his work on True Blood, Magic Mike XXL, and of course, as his character Arkhan the Cruel on Critical Role–worked alongside the team at WizKids to create these minis, ensuring that Arkhan's appearance matches the twisted servant of Tiamat's description. And, following the events near the end of the first Critical Role campaign, the Hand of Vecna is featured on the miniature, making this perhaps one of the first times the artifact has made a canonical appearance on a mini.
The miniatures, due out in March of 2020, bring Arkhan the Cruel and his cronies to your tabletop as they appear in Baldur's Gate: Descent into Avernus. By this point, Arkhan has amassed something of a following in his service to the dragon goddess, Tiamat. As such, he comes with six other minis that make up the Dark Order. You'll find the Dragonborn himself: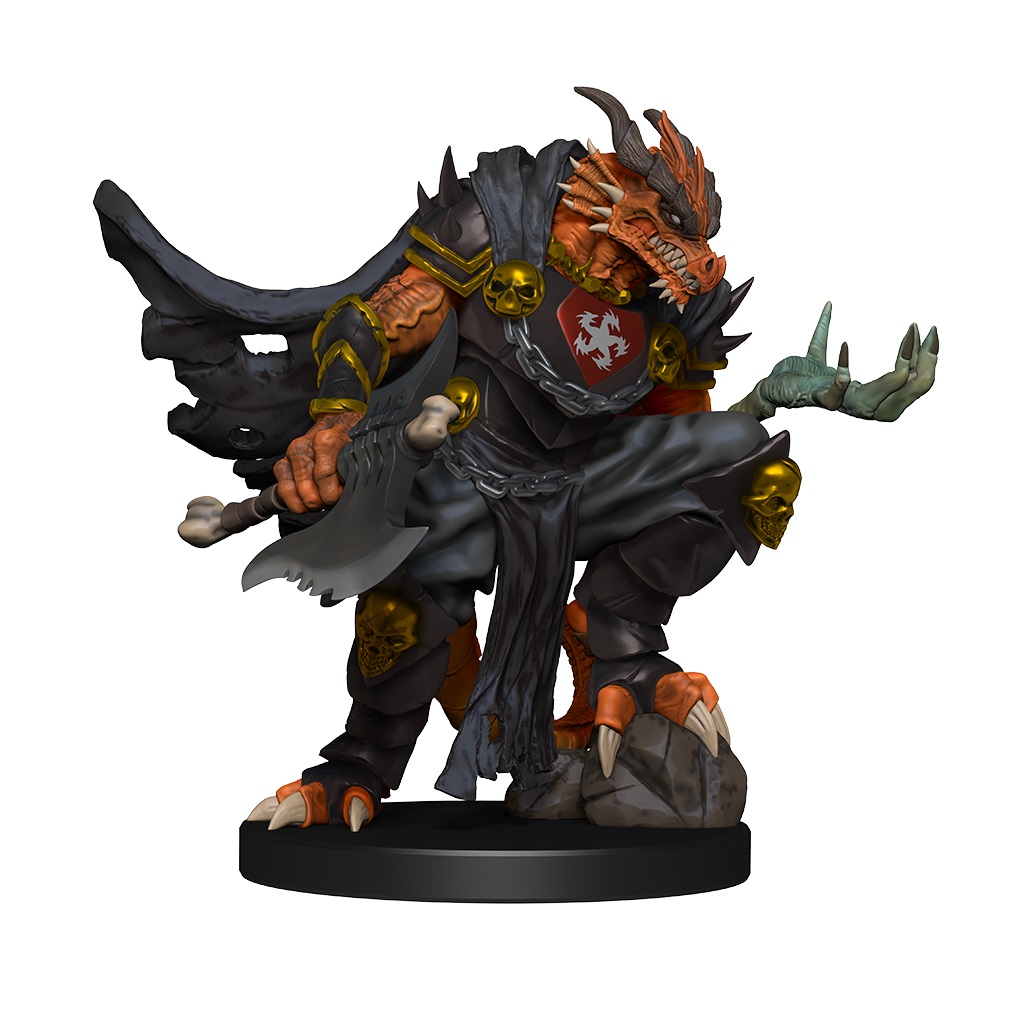 As well as his Death Cleric Tortle, Krull, who is not wielding a glaive: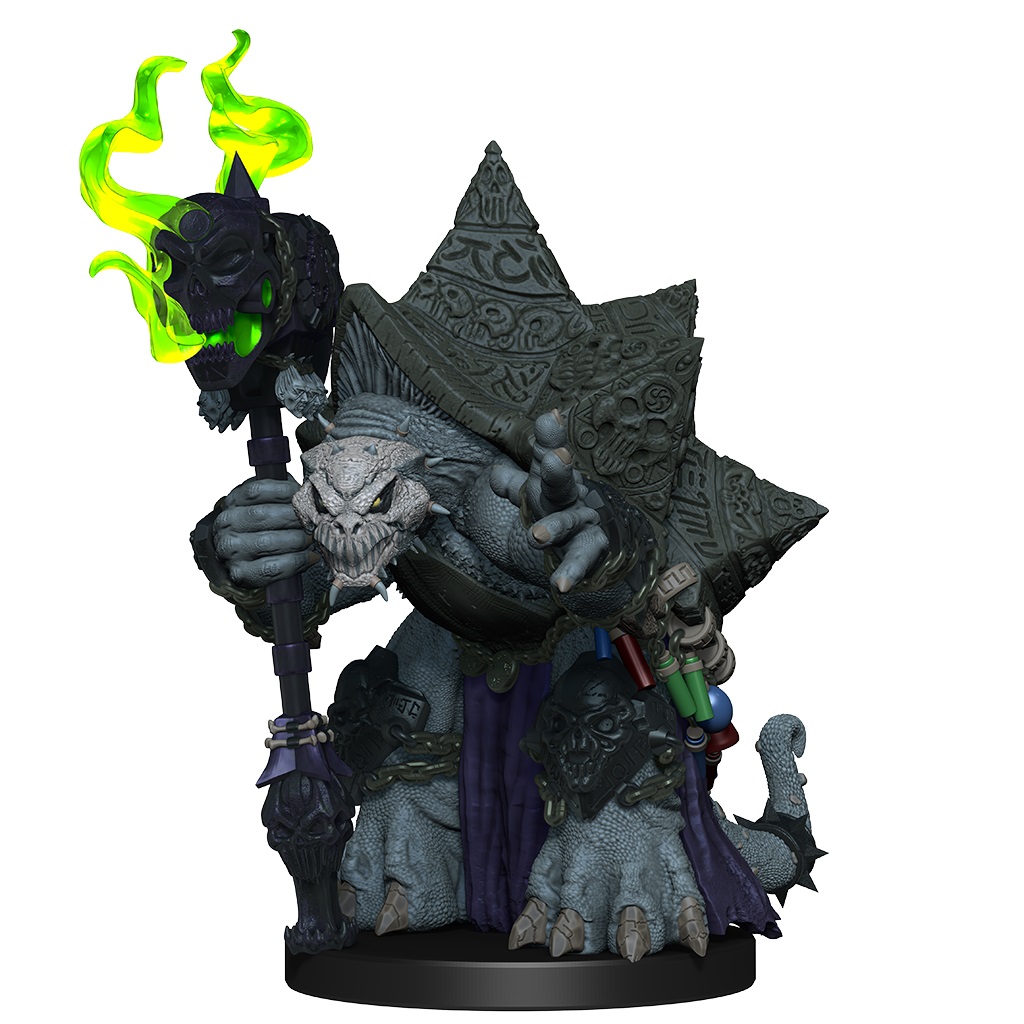 Torogar Steelfist, the Minotaur bodyguard: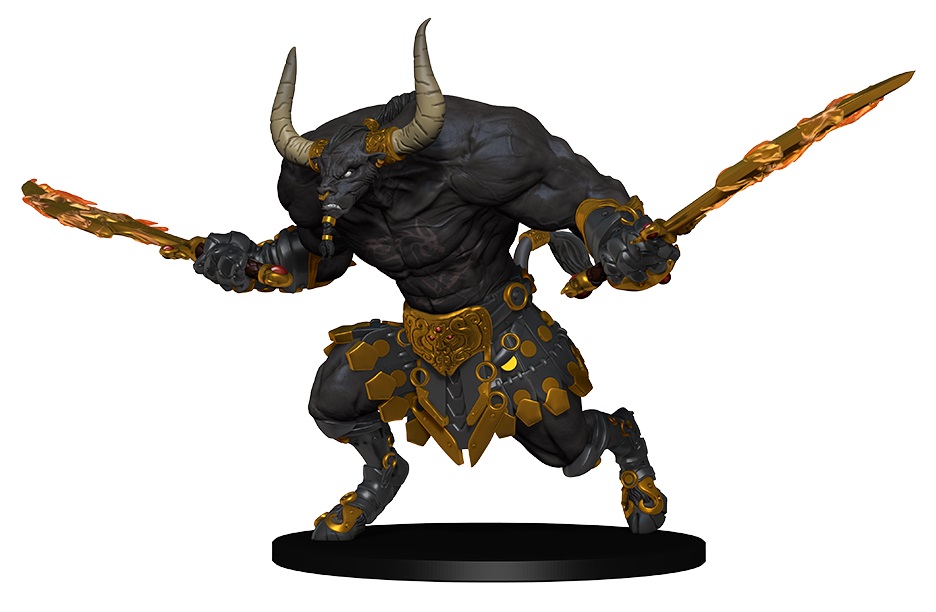 Their Manticore Chango: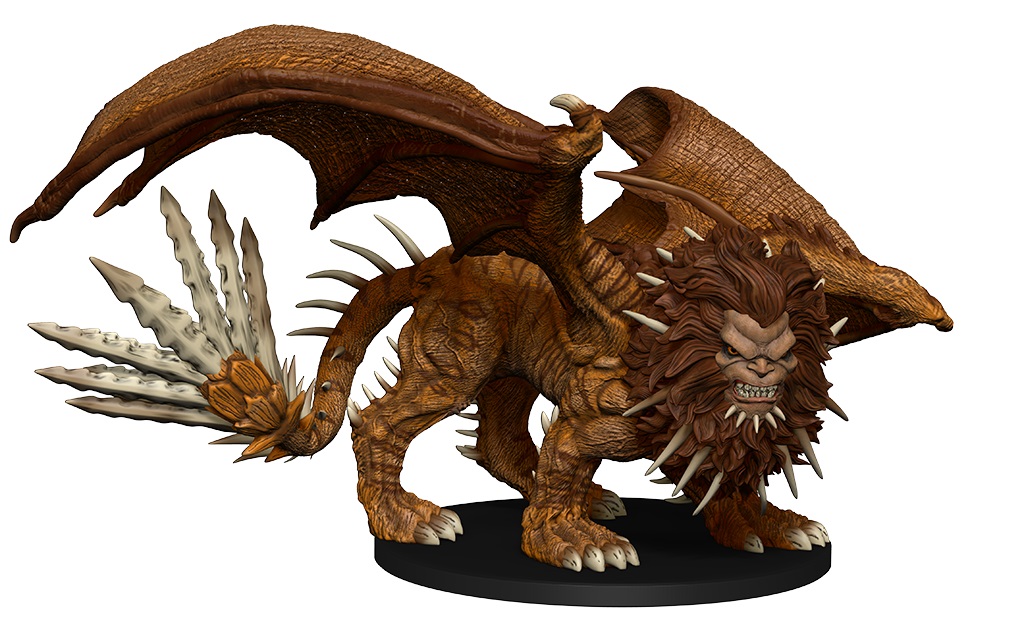 A summoned White Abishai:
Subscribe to our newsletter!
Get Tabletop, RPG & Pop Culture news delivered directly to your inbox.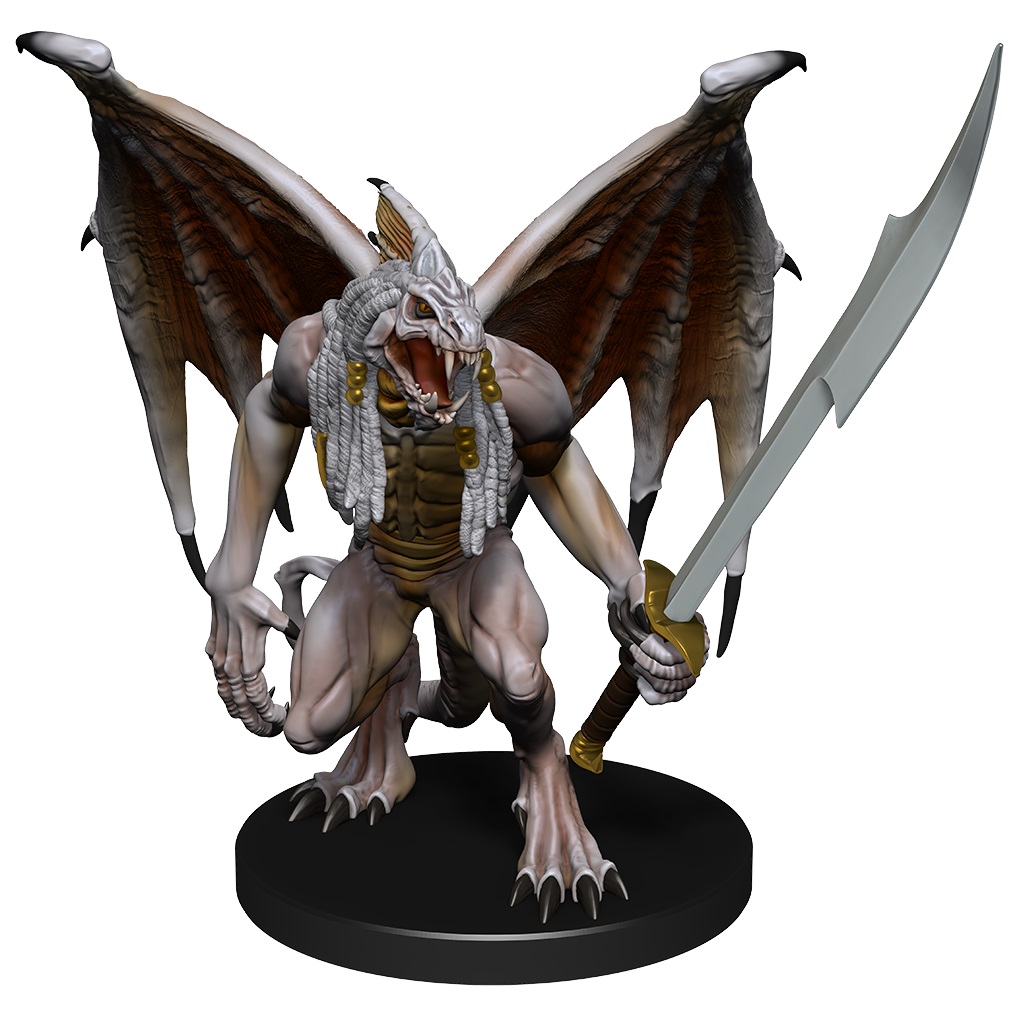 And bone-bedecked human berserker sworn to the service of Arkhan: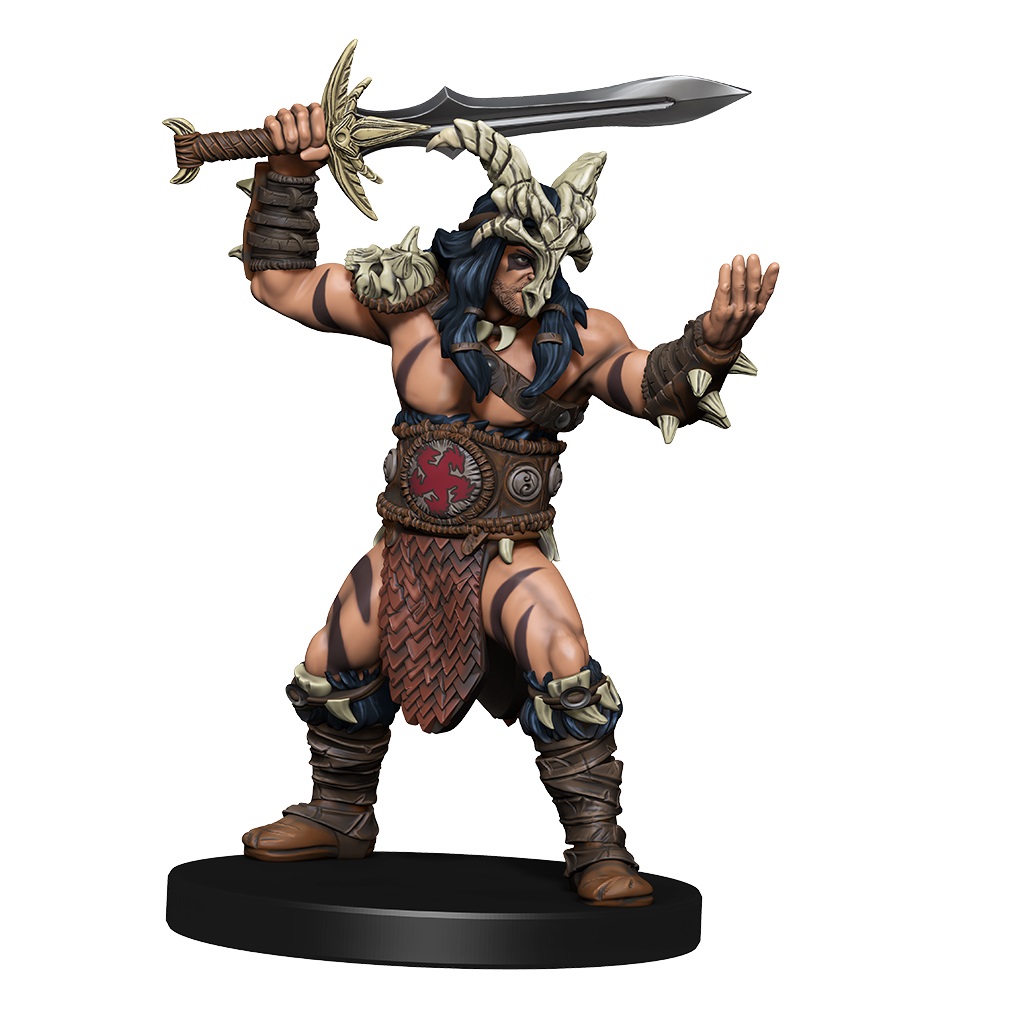 All of these will be available in March, with an expected pre-order date sometime in December. The estimated price comes in at $39.99. Be sure and check back once December rolls around for your chance to pre-order these villains. If you want to run them, you can find their stats in Baldur's Gate: Descent into Avernus, where they await adventurers who are looking to aid their cause…or whose plans might interfere with theirs.
Happy Adventuring!