Games Workshop Pre-Orders: First Looks – Ossiarch Bonereapers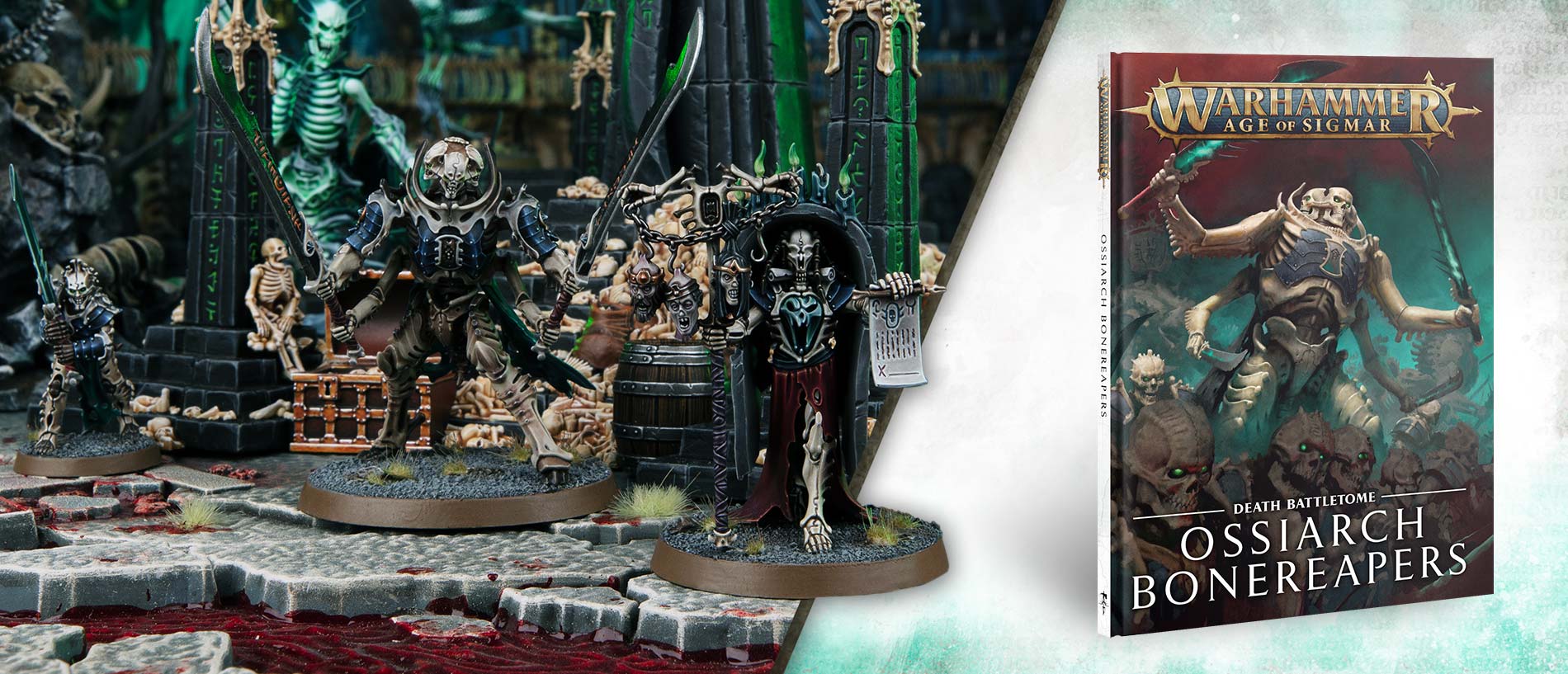 The Ossiarch Bonereapers are going up for pre-order this weekend – and it's a TON of new stuff! Check them out.
via Games Workshop
Katakros, Mortarch of the Necropolis
Arch-Kavalos Zandtos / Liege Kavalos
Gothizzar Harvester
Kavalos Deathriders
Mortek Crawler
Mortek Guard
Subscribe to our newsletter!
Get Tabletop, RPG & Pop Culture news delivered directly to your inbox.
Mortisan Boneshaper
Mortisan Soulmason
Mortisan Soulreaper
Necropolis Stalkers / Immortis Guard