Necromunda: New Website & How To Play Video With Becca Scott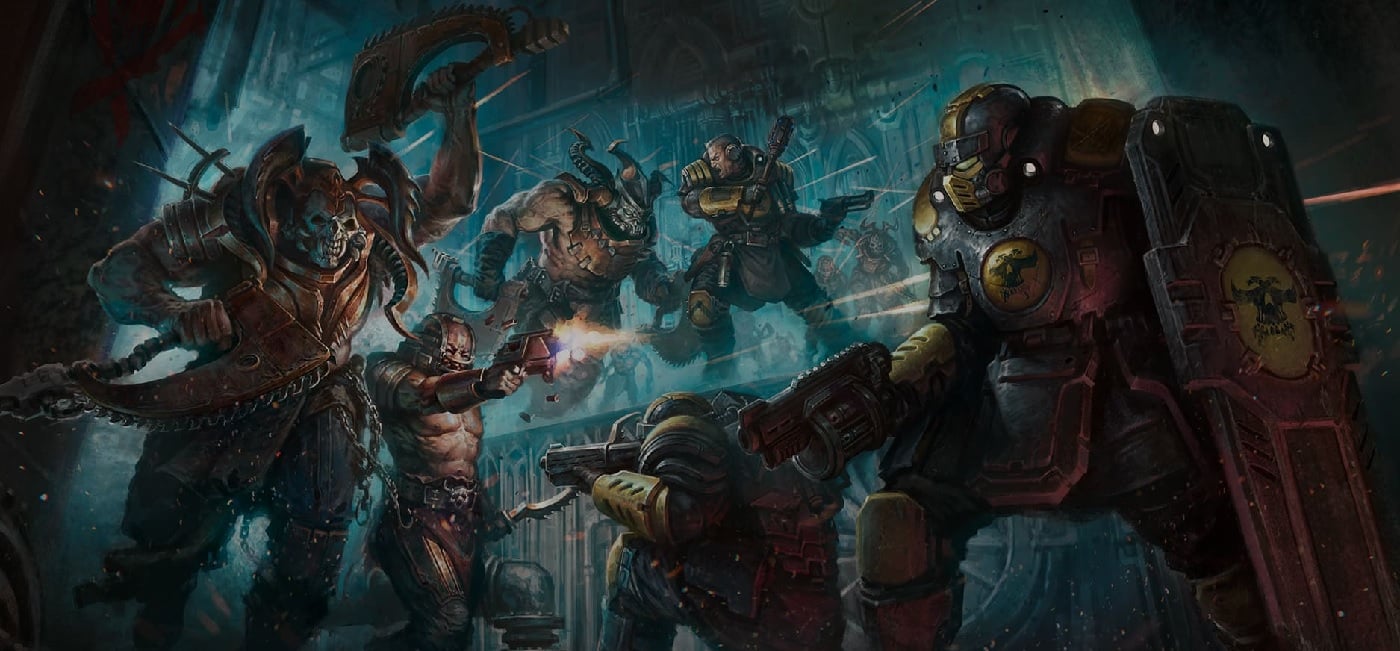 Dark Uprising is coming soon and Games Workshop is bringing you up to speed with a new site and How To Play Video with Becca Scott!
The new Necromunda Website has a wealth of information with the recent update and on top of all that, GW has brought back industry veteran Becca Scott with a new How To Play video for Dark Uprising:
If you've watched any of the other videos that GW and Becca Scott have produced then you know exactly what you're getting here: a high quality tutorial video. This video is no different with all the info you'll need to play the game. This How To Play video will cover all the basics and get you rolling dice in no time.
Furthermore, the new site has some more features like an entire section that introduces each of the gangs – including the 6 houses and the 2 newer ones included in Dark Uprising: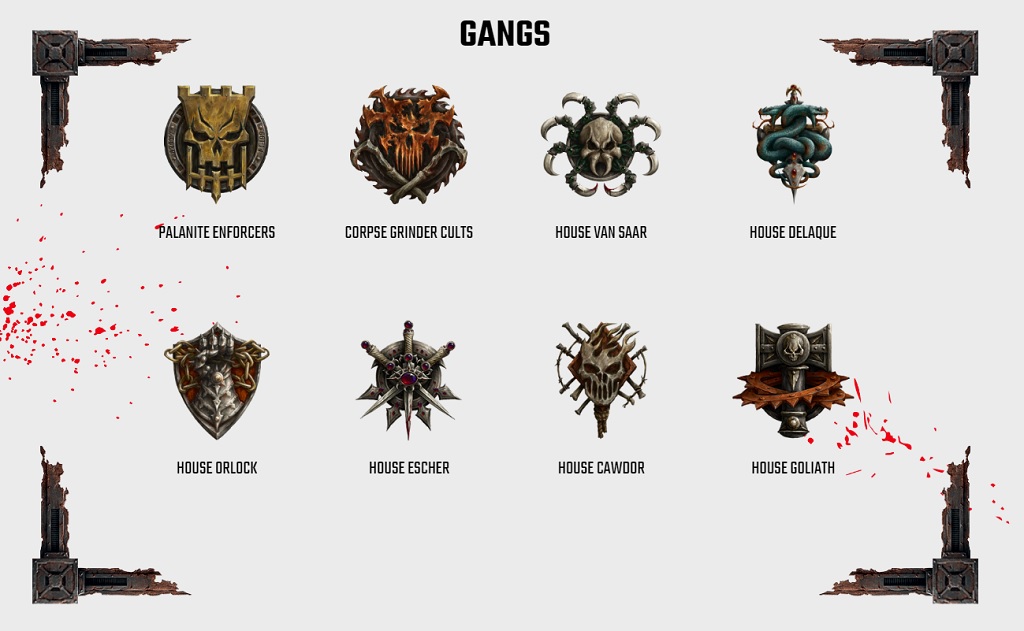 Clicking on one of these options on their page opens up a new section with more info on the respective gang. It has a short intro blurb about the gang, a gallery of the models, a playstyle breakdown, and some tips on how to play the gang.
If you keep scrolling down you get to a "Most Wanted" section. This is actually really cool for you hobbyists out there. Not only are these posters representing even and every gang, but you can also click on them to download a PNG file of that particular gang.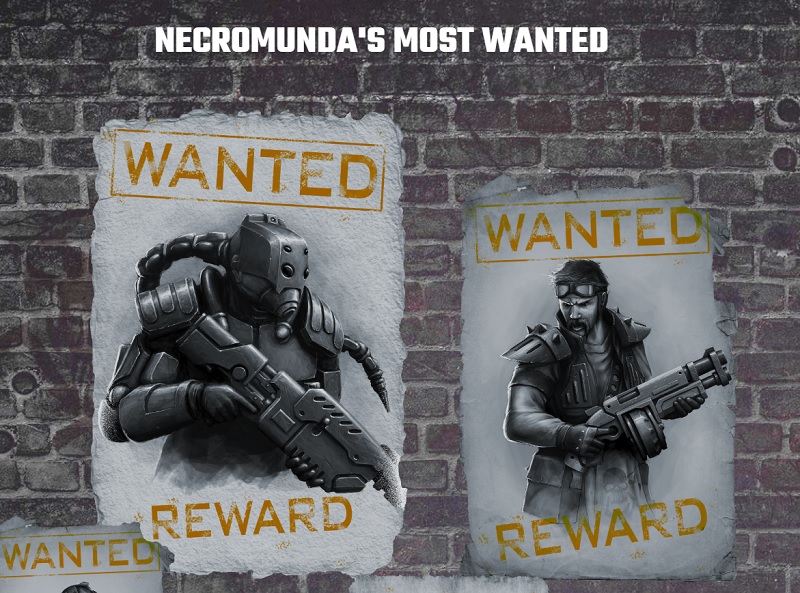 What's so great about that? Well you can scale these down to the right size and then print them out on paper so you can plaster them on your Necromunda Terrain! We recommend super thin paper when you do this. All you have to do is place these posters where you want them, and then adhere them to the surface using a mix of watered down PVA glue. If you really want them to stay, hit the area with a matte varnish when they are dry.
Again, go to their page and download the PNG – then you'll have super high-rez versions of these images for your printing pleasure. It's great hobby project that isn't crazy difficult but can add a TON of character to your set of terrain.
Subscribe to our newsletter!
Get Tabletop, RPG & Pop Culture news delivered directly to your inbox.
There is more on the new Necromunda website and it's nice to see that GW is still supporting this game. It had a glacially slow roll-out but now that pretty much everything is available, the foundation is solid. Now is a great time to dive into Necromunda if you were waiting to join in.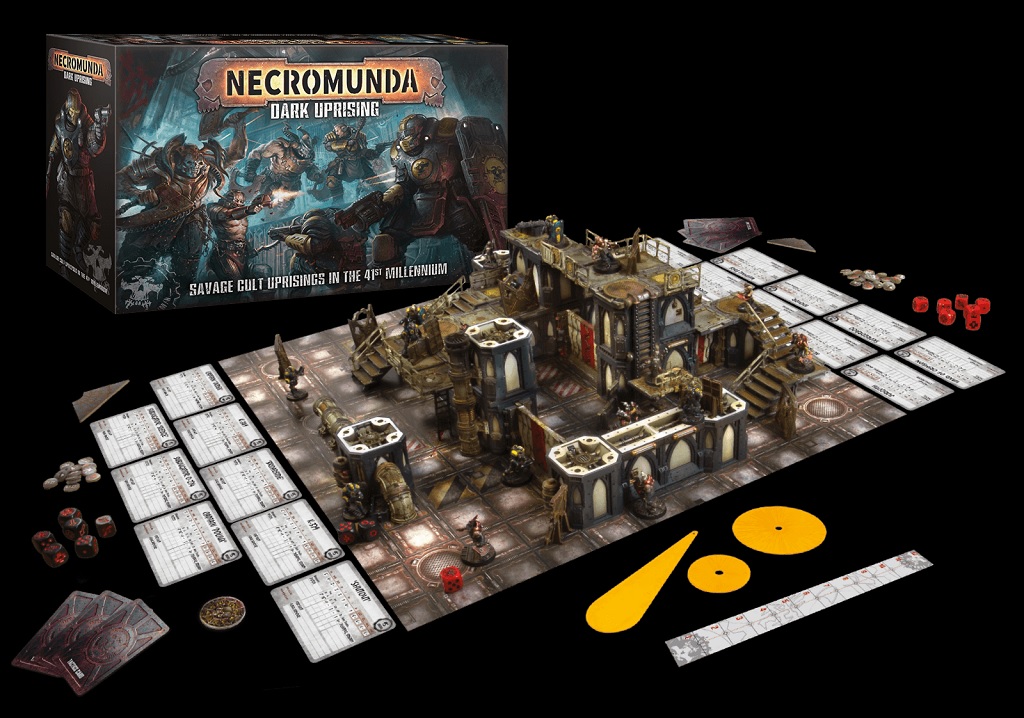 It's the next chapter in Necromunda – Dark Uprising is coming soon.