RPG Community: Fanart Friday – Draggin' Out The Dungeons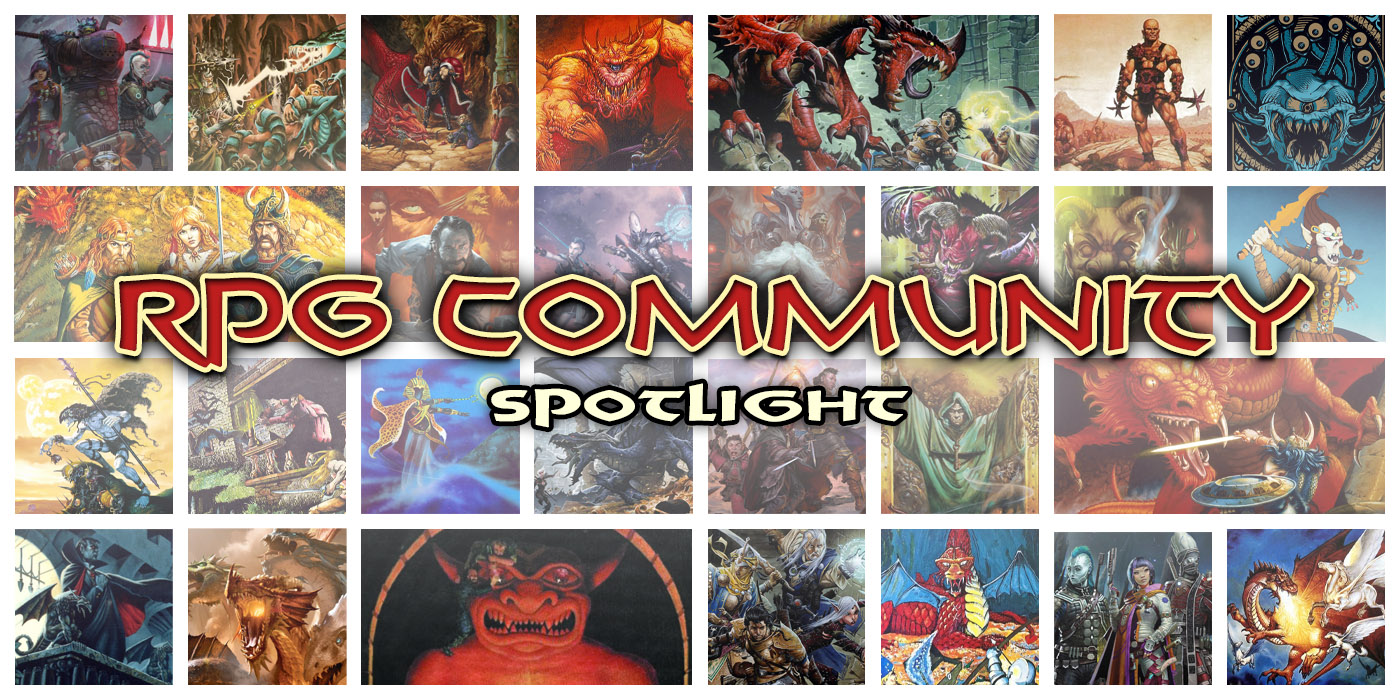 Howdy folks, come take a look at some of our favorite fan art and RPG minis on social media. Here's what the community is working on!

Here's a luxuriating Tiefling, enjoying a fine bit of repose to start things off:
Haven't been around in a while, have a new piece~ #DnD #tiefling pic.twitter.com/ZpduW2p1gq

— Cryptic Corvid Co (@CrypticCorvidCo) November 21, 2019
While we're at it, let's go ahead and take a look at this incredible Half-Orc, who is having the best hair day in a while, and is feeling confident about it:
https://twitter.com/ABSNTMercy/status/1196799400066142208
Let's get a little bit darker with this new Drow wizard, who is wearing a hat that will make him the envy of Menzoberranzan:
~My Drow OC Thom Vendril~#DnD #dungeonsanddragons #dndcharacter #dndart#darkelf pic.twitter.com/R2UnN4xoQg

— Koko-Works 🏳️‍🌈 (@Koko_works_art) November 17, 2019
Subscribe to our newsletter!
Get Tabletop, RPG & Pop Culture news delivered directly to your inbox.
Sometimes you have to redesign your character a few times–other times, you get it exactly right, waiting for adventure
https://twitter.com/quortknee/status/1197734913488949248
You can never have enough Tieflings, it seems:
Revisited the lighting for this lovely lady because I was unsatisfied 🙃 #dnd5e #dndart #tiefling pic.twitter.com/bxbLcCLsT0

— Kelsea Joy (@KnudKels) November 21, 2019
Although sometimes you need to get beefy. Or Owly. Whatever the case, I love this Owl warrior so very much:
DnD character commission for a friend, I forget his actual mame so I call him Sir Owl Mcbeefy. #dnd #dndart#dndcommissions #dndcharacter pic.twitter.com/meObgeavSO

— Midsea (@MidseaMidsea) November 19, 2019
A party built on lies… can it stick together? Only one way to find out:
Humble noble woman. Loving father. Murderer.
All of those were lies.#dnd pic.twitter.com/riQ8buhd5x

— Haunted (@HauntedMagpie) November 16, 2019
Everyone's favorite prankster cleric who is surprisingly strong hit level 10 recently. Take a look:
Honestly, equal parts excited for and dreading Traveler Con.
But I can't wait for it to happen 🥳#Jester #Criticalrolefanart #CriticalRole #CriticalRoleArt #DnD pic.twitter.com/7EqsflvkdL

— Jessketchin (@Jessketchin) November 19, 2019
Now let's take a look back at some of the earlier, simpler times of Critical Role, like the time the Mighty Nein took a bath together. Mostly.
'Steams' Respite' – The Mighty Nein take a little bath together (except Nott aka Mini Fjord) 😀 PS. I know Beau's recent declaration but back then she was definitely into Yasha I think! 😀 #mightynein #criticalrolefanart #CriticalRole #fanart #anime #keyframe pic.twitter.com/8MZODQezQG

— Lap Pun Cheung / Available for Hire (@lappuncheung) November 21, 2019
And finally one more teaser:
Church group#criticalrolefanart #CriticalRole pic.twitter.com/fVKSdT0Q7X

— 🌛I Simp The Night🌜🏳️‍🌈 (@BlackSalander) November 22, 2019
We have featured some beautiful dice here before, but these engraved labradorite ones are breathtaking:
Labradorite stone with the dagger style engraving 🧙🏻👋#dnd #dice #ttrpg #dungeonsanddragons pic.twitter.com/6HElgU9rIo

— Urwizards (@urwizards) November 21, 2019
Critical Role isn't the only one with Fanart. Here's a bit of The Adventure Zone fanart, with a headshot of Argonaut Keene from TAZ Graduation:
Doing some headshots of those TAZ Graduation bois starting with the very handsome very sexual Argo Keene#TheZoneCast #TheAdventureZone #art #artists #dnd#dungeonsanddragons @DocCurm pic.twitter.com/K2xCnabORM

— Jake (@Zhjake) November 21, 2019
Have a great weekend folks!
If you saw something you liked, be sure to follow the artist on Instagram, Twitter, or Facebook. Want to share what you're working on? Drop it in the comments – we'd love to see what you're creating.