RPG Community Spotlight: Giving Thanks For Your Characters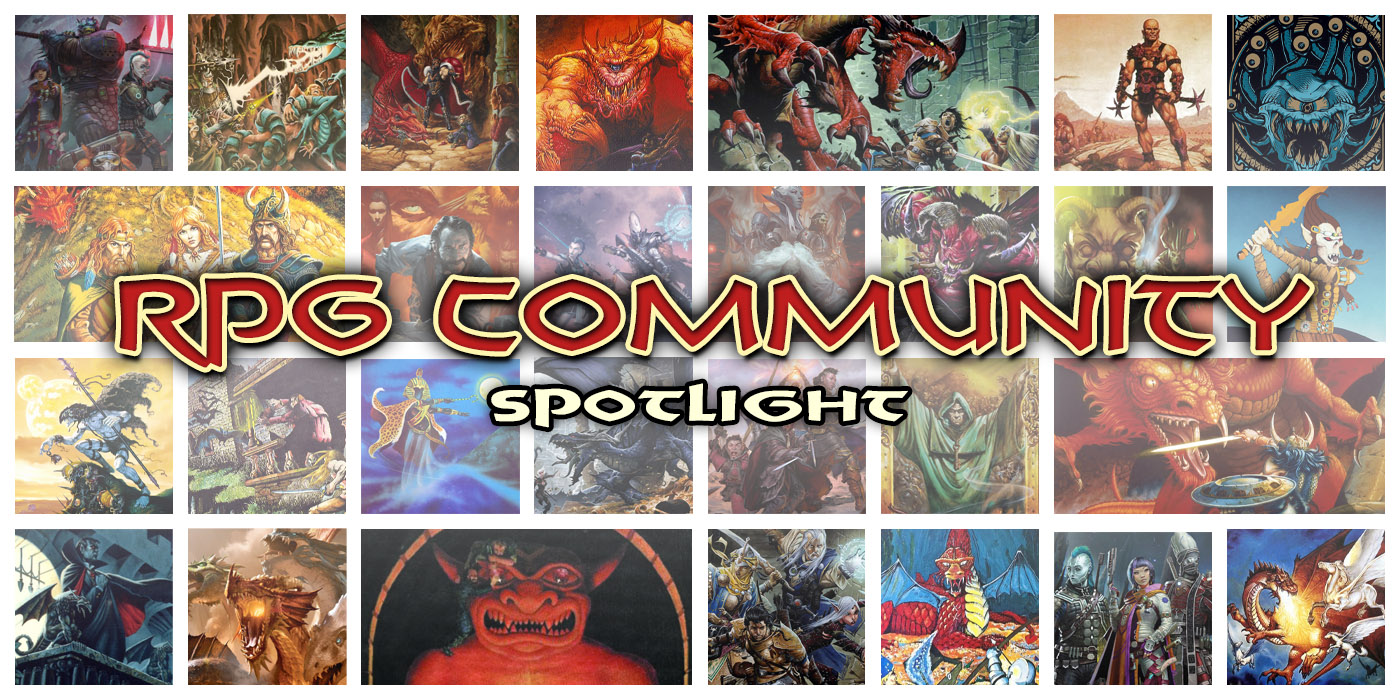 Howdy folks, come take a look at some of our favorite fan art and RPG minis on social media. Here's what the community is working on!

This shy, contemplative tiefling is pondering something mysterious. Perhaps life, perhaps death, perhaps what to have for tea this afternoon:
A shy Tiefling Grave Cleric – this commission has taught me a ton about shading fabric as well as giving me a lovely character to paint!#art #dnd #dungeonsanddragons #tiefling #ttrpg #illustration pic.twitter.com/DtCRqpPwXa

— Rachel Denton ✨ (@Tallinier) November 14, 2019
Speaking of Tieflings, here's another. This one's a monk with enough of a six pack to start her own convenience store.
FInally had some time to make a proper new outfit design for my badass tiefling monk Pheliandra #DnD pic.twitter.com/6NmbYIoI26

— Lea (@delsinsfire) November 14, 2019
And next up in unique half-species: a half-orc/half-goliath who seems quite jovial.
Subscribe to our newsletter!
Get Tabletop, RPG & Pop Culture news delivered directly to your inbox.
here's 8'5 ft of half-orc/half-goliath tempest cleric! ivek thunderleader, physician and soldier and with an affinity for making jewelry….. care him #dnd pic.twitter.com/SeiG6oQ1EY

— teddy 🏳️‍⚧️ (@planarbindings) November 12, 2019
We were excited to see this gorgeous map–the colors make it pop, looks like a heck of a place for a campaign.
I've started colouring the map with watercolour pencils. So far, ok. Might need a bit of a tidy once I've scanned in the finished map.#dnd #iammapping #rpg #ttrpg #map #watercolour #pencils pic.twitter.com/9EjPygs7gX

— Simon Forster (theskyfullofdust) (@skyfullofdust) November 15, 2019
There are so many different art styles–you're all so wonderful and varied and talented:
"I'd like to cast Fireball, to set off his delayed Fireball for a ridiculous amount of d6's because… fuck this dragon."

When your Lore College Bard uses Fireball at any and all chances.
You bet your ass that's a banjo.#dnd #dungeonsanddragons #dndart #bard pic.twitter.com/HMiXN1nF3Q

— Yawnty | Comms Open | ClownTuber (@yawntyy) November 14, 2019
Gotta love that pixel art style. These are retro-minis coming out later this year to celebrate the Yuletide season.
Yuletide y'all – new seasonal figures dropping Dec 1, here's a little preview#ttrpg #dnd #dnd5e #pixel_dailies #pixelart #ChristmasIsComing pic.twitter.com/i4UG23lAs1

— Retrograde Minis (@MinisRetrograde) November 13, 2019
How about a custom dice set that will really grind your gears (in the best way).
Artificer style dice set 🤯🛠⚙️#dnd #dice #dungeonsanddragons #ttrpg pic.twitter.com/qSUpHCqNsB

— Urwizards (@urwizards) November 13, 2019
Everyone's favorite pink-haired firbolg is back, enjoying a nice cup of tea. Probably used to be someone real nice from the look of it.
It's Caduceus! And some tea!#Huevember #huevember2019 #Huevemberday11 #dnd #dungeonsanddragons #digitalart #fantasyart #fanart #criticalrole #criticalrolefanart #caduceusclay pic.twitter.com/JqviVNstmm

— CynicalStith (@xStitched_Up) November 12, 2019
And as we all know, one Caduceus is never enough… so here's another slice of Critical Role perfection:
"I cast speak with dead"

Caduceus is such an interesting character. I love that he is friendly, soft and innocent but he can also be macabre when he has to.
I see a balance between light and dark in him and wanted to try painting that#CriticalRole #CaduceusClay @CriticalRole pic.twitter.com/46fdERn1Nx

— Dan Bittencourt (@bittencourtdan_) November 14, 2019
Have we mentioned how much we've been appreciating the broad variety of styles. Please protect these soft heroes.
Soft#DnD pic.twitter.com/920Ui1FPeD

— winsbuck (@winsbuckart) November 14, 2019
Eberron is around the corner, and this artist is celebrating it in all its pulpy, noir goodness.
Working on Sharn: City of Blood! Where I can today. Having a lot of run trying to write a #DnD noir thriller! Hope players will enjoy meeting 'Steel-Eye' Dixon, warforged detective. pic.twitter.com/gSGeknEZpZ

— Alex Clippinger (@Aclippinger) November 14, 2019
Meanwhile, on Critical Role, Jester's tattoo skills have been improving…
my take on the new Chaos Crew tattoo designs. So much fun!! #CriticalRole #criticalrolefanart pic.twitter.com/AdXAgVkumA

— ▫▪IdaIda▪▫ (@idaida_art) November 12, 2019
Have a great weekend folks!
If you saw something you liked, be sure to follow the artist on Instagram, Twitter, or Facebook. Want to share what you're working on? Drop it in the comments – we'd love to see what you're creating.