ToyLand: Little Green Army Women are Now on Kickstarter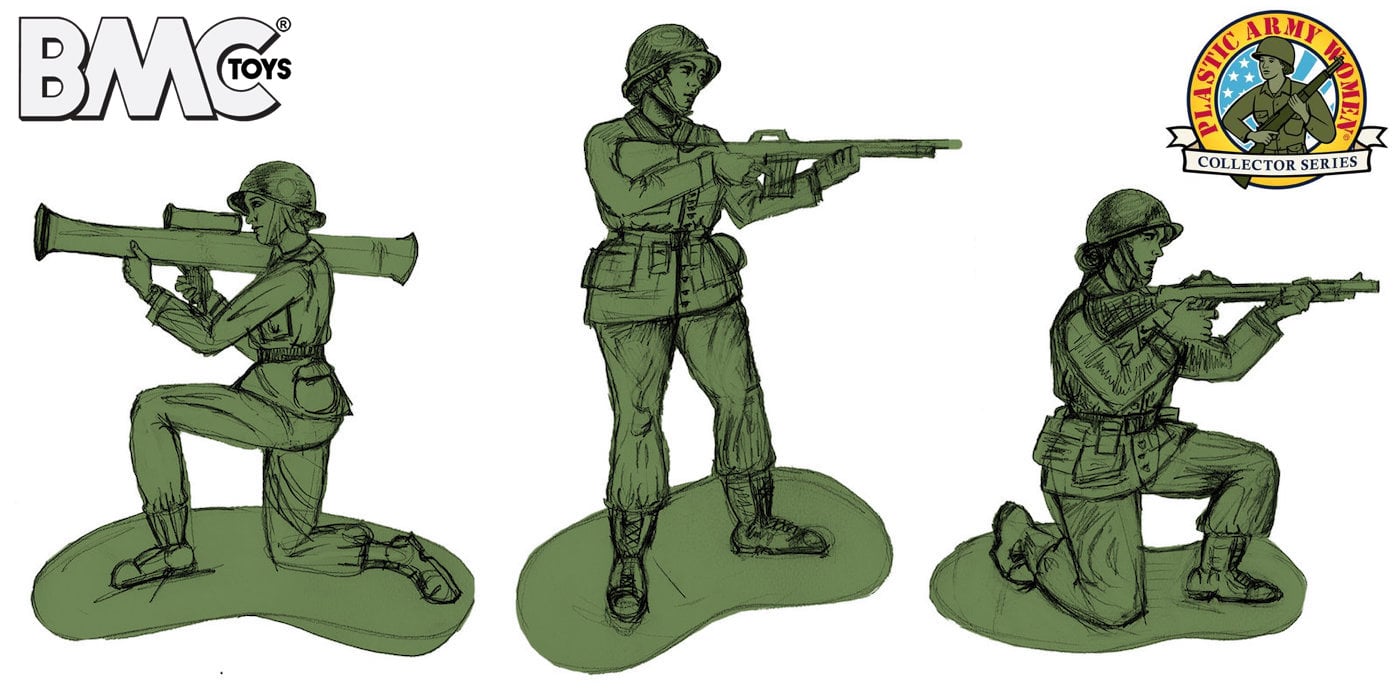 BMC Toys has been making little plastic army men with vintage molds since the early 1990s. Now, thanks to the request of a six-year-old girl, they're making little plastic army women and you can snag yours on Kickstarter.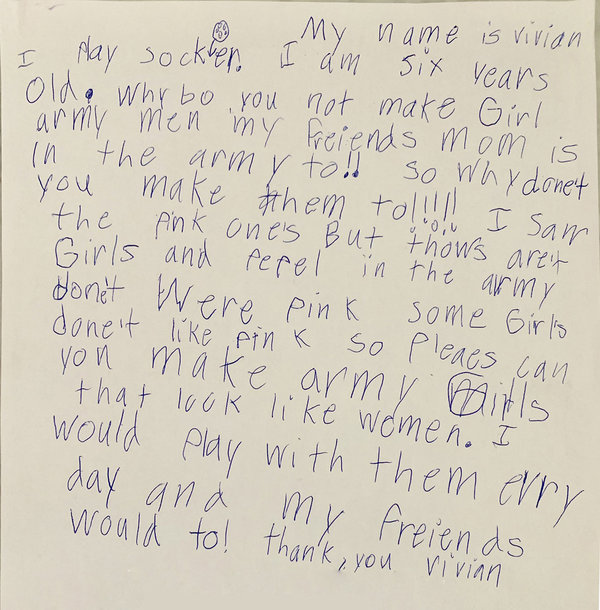 For those not fluent in kiddo handwriting:
"My name is Vivian. I play soccer. I am six years old. Why do you not make girl army men? My friend's mom is in the army, too! So why don't you make them, too? I saw the pink ones, but those aren't girls and people in the army don't wear pink. Some girls don't like pink. So, please can you make army girls that look like women? I would play with them every day and my friends would too. – Thank you, Vivian"
Vivian's dream has come to fruition in the form of a quickly funded Kickstarter campaign. A pack has 36 figures made of olive drab LDPE plastic in  a variety of poses including:
Pathfinder Captain
Standing Rifleman
Kneeling Rifleman
Prone Sniper
Grenadier
Bazooka Operator
Running Rifleman
Combat Medic
Low-Crawl Rifleman
Radio Operator
Wounded Soldier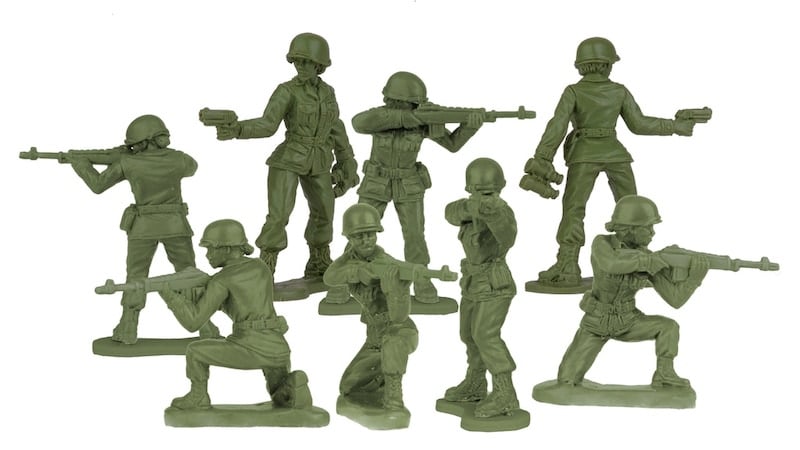 When they initially announced the new line BMC Toys president Jeff Imel told NPR that while he's a little worried (the process to put a new line of soldiers in production is about the same cost as a mid-priced car and BMC is essentially a one man operation) about losing money or facing blow back from hard core fans, it's important to understand how children see/use toys.
"The plastic army men are not just a toy version of soldiers in World War II movies. They exist in their own universe. Every kid wants to be the hero of their story. It shouldn't be up to us to decide who the hero is. Girls should be able to connect to the toys just as much as boys do."
His gamble has paid off – the campaign has raised nearly $20,000 more than it's initial goal and they're unlocking stretch goals. A single random figure and a thank you is $5 and you can get a full set for $10.