Warhammer 40K: Chapter Approved 2019 – Overview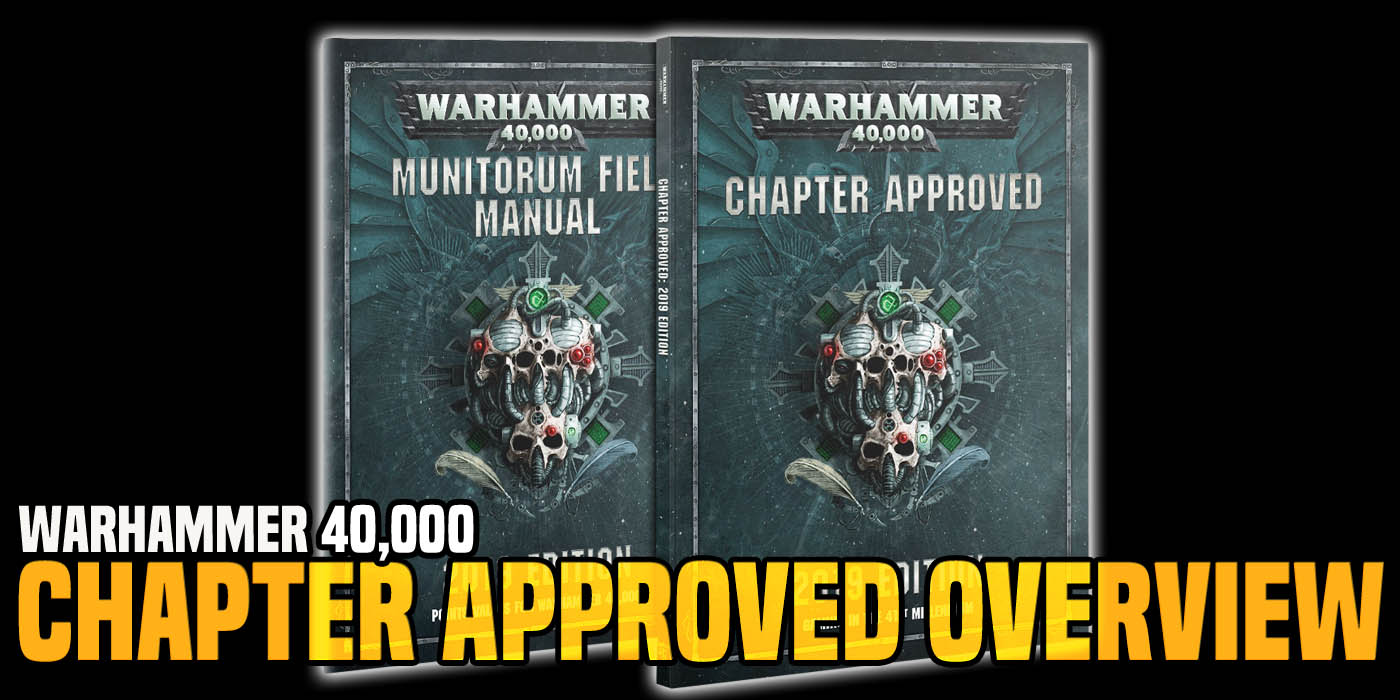 Want to know what's in the new Chapter Approved 2019? Come take a look inside the covers with us!
We've got a copy of the new Chapter Approved 2019 as well as the new Munitorum Field Manual. Join us as we take a tour to see what's new in Chapter Approved!
More Than Just Points
If you're looking for all the points for all the armies – it's in the Munitorum Field Manual. And we mean ALL the points. Every available unit currently supported in Matched Play is included in the Field Manual. That also means there are some things that have gone missing from Matched Play. We'll have more on that later next week as we're going to be discussing a deep-dive on that subject. But the Chapter Approved 2019 really is more than just a points update.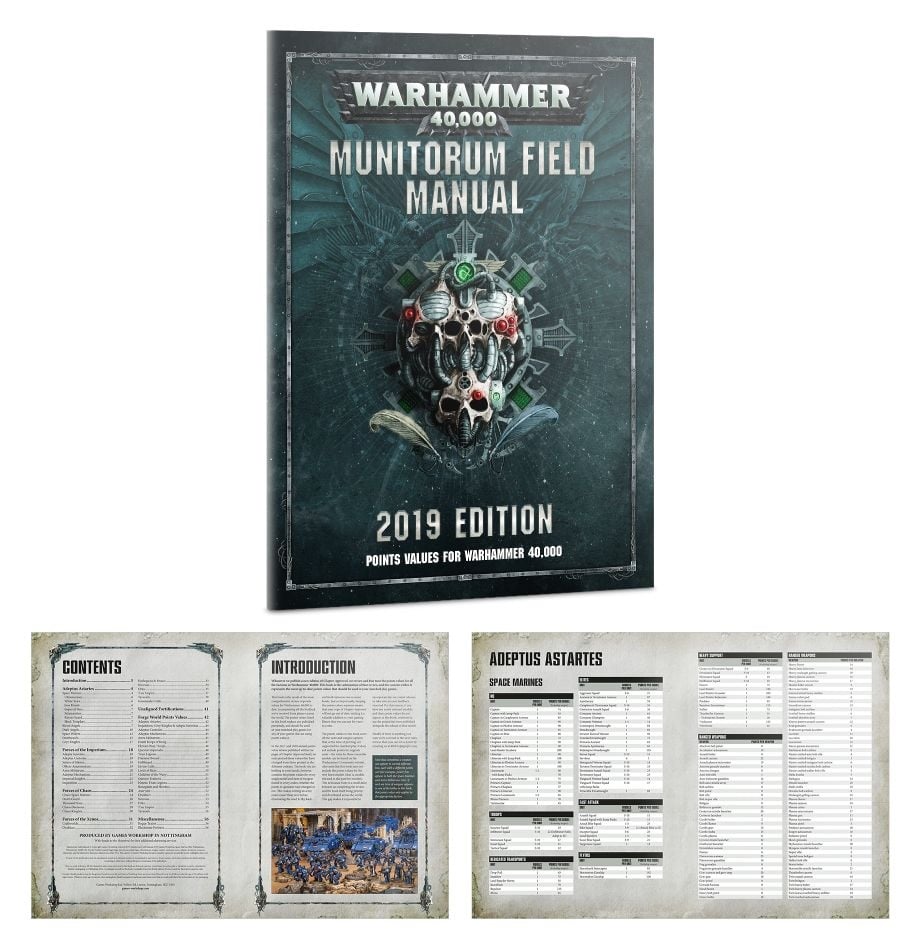 Seriously, all the points – in one spot.
What's New This Year
Chapter Approved 2019 has a wealth of new info for Open and Narrative Play as well as a ton of new missions to try out in Matched Play. As for the Matched Play Missions – you know what you're getting and those are pretty straightforward. As far as the Open and Narrative Play, you're getting some really cool additions/suggestions on ways to run your game(s).
Spearhead is all about vehicular combat – specifically Tanks! If you're a Treadhead at heart, this mode is for you! Linked Games are ways for you to organize and run a series of games that will take you from Kill Team, to Standard 40k, to Apocalypse, and so much more. This ruleset is perfect for anyone who's ever dreamed of having campaigns with multiple ways to play and multiple points levels.
Parallel Battles are exactly what they sound like. Picture this – one set of players is playing a Kill Team game while another is playing a large scale Apocalypse game. And on another table another group of players is playing a standard 40k game…But they are all interacting with each other's games! That's kind of the idea behind Parallel Battles. GW has created a framework for groups of anysize with players of any sized collection to be able to participate in big events – and it's all linked! While some folks may have been doing this for years GW has put it in a Chapter Approved. It's official now!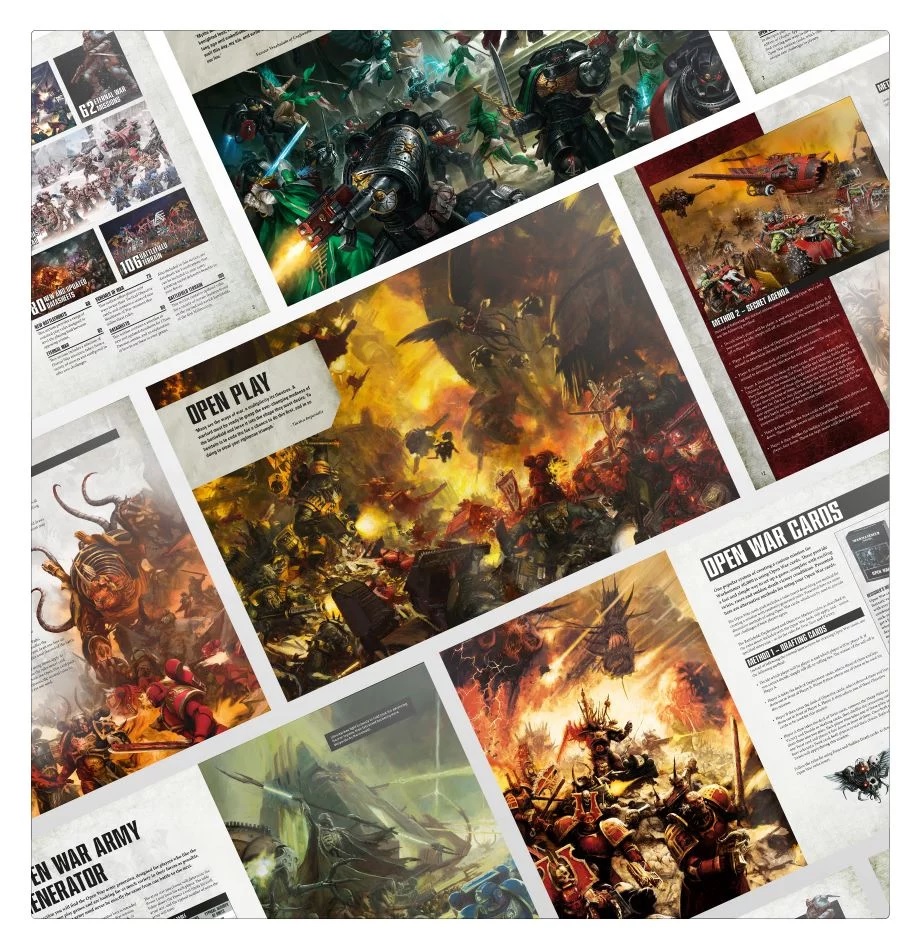 There are lots of new ways to play as well as more info with Open War Cards, Drafting Armies, and Challenge missions – there is something for everyone in this year's Chapter Approved. If you wanted something to new to try then take Chapter Approved 2019 out for a spin with your gaming group and see what folks think of these new ways to play!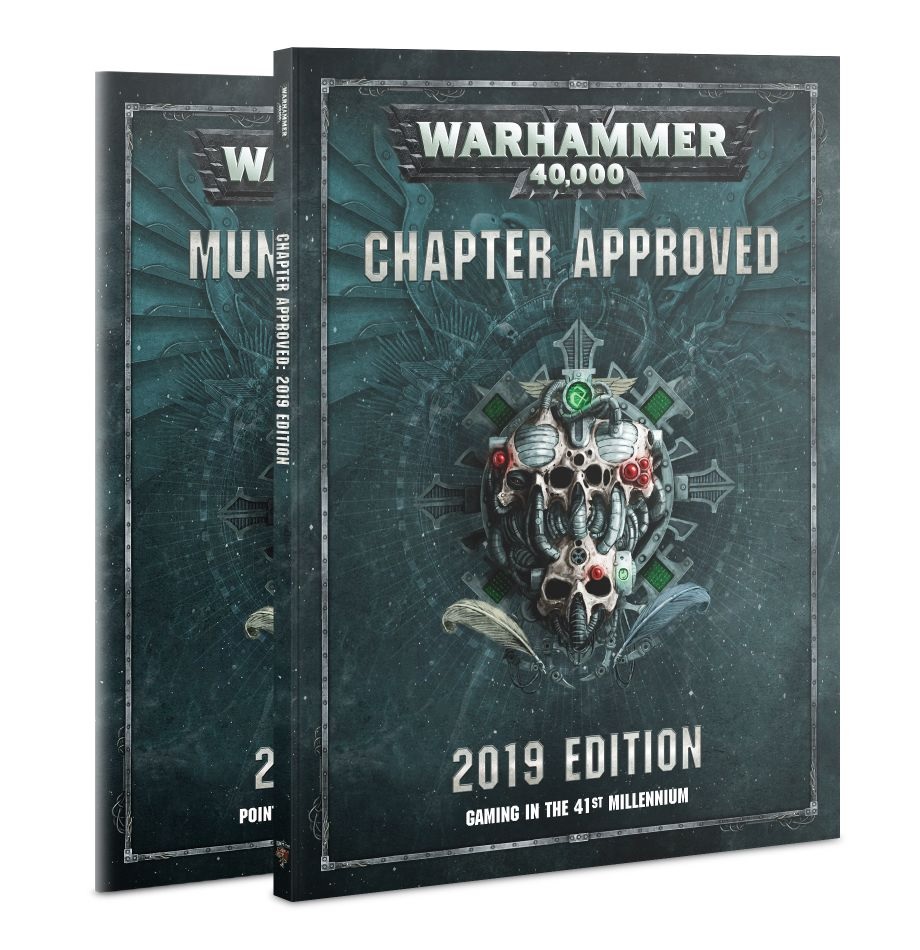 Subscribe to our newsletter!
Get Tabletop, RPG & Pop Culture news delivered directly to your inbox.
Chapter Approved 2019 is out for Pre-Order this weekend
Chapter Approved 2019 – Shaking things up yet again!