Warhammer 40K: Da Red Gobbo's Rulz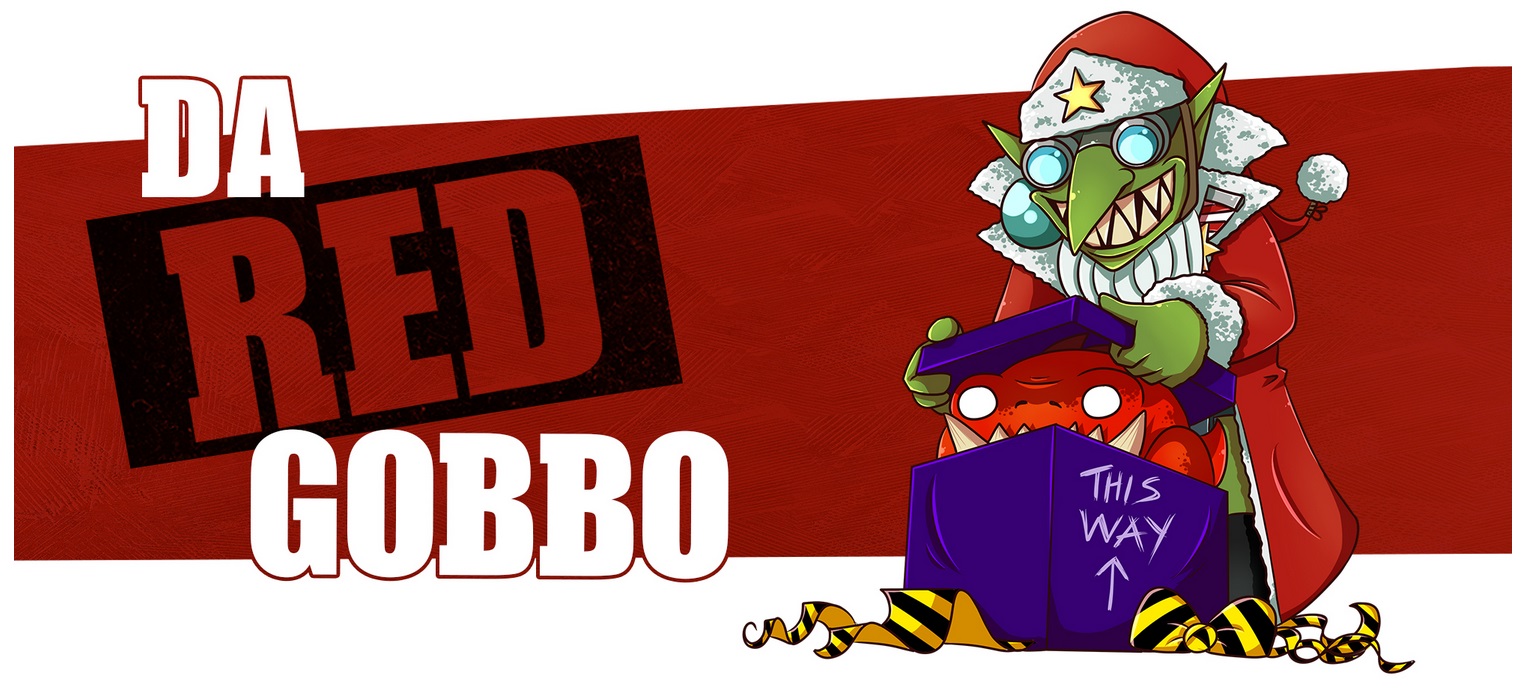 Here to throw down the tyrannical hegemony of the Orkpressors and advocate for grots seizing the means of production is Da Red Gobbo.
Start grabbing your hammers, your sickles, and your holiday tides, Da Red Gobbo is here–at least until the end of the year–and today we've got a look at his rules. Now before we get to these, one thing to keep in mind, da Red Gobbo is not going to be joining the game properly. When Warhammer Legends comes out this December, Da Red Gobbo will be there alongside the downtrodden, cast-off minis you can no longer buy.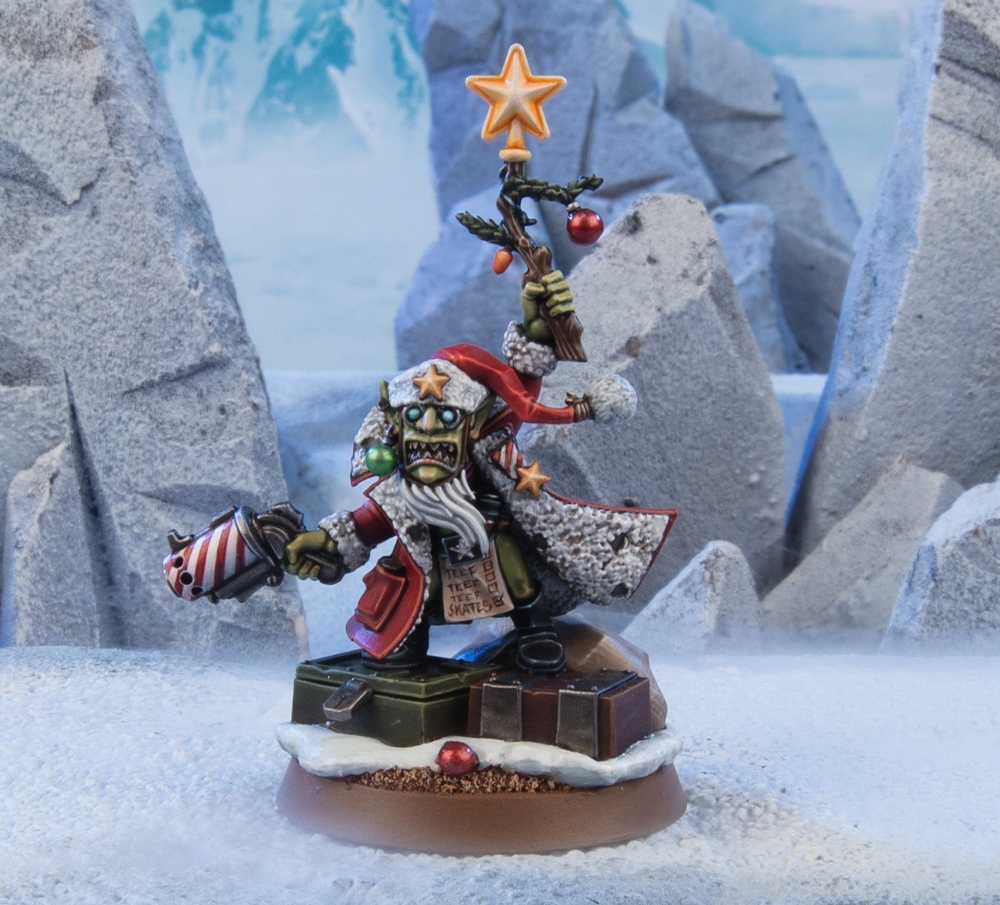 But despair not, because these rules are pretty great. Let's take a look at what this Gobbo can do–and then ask ourselves what we can do for this gobbo.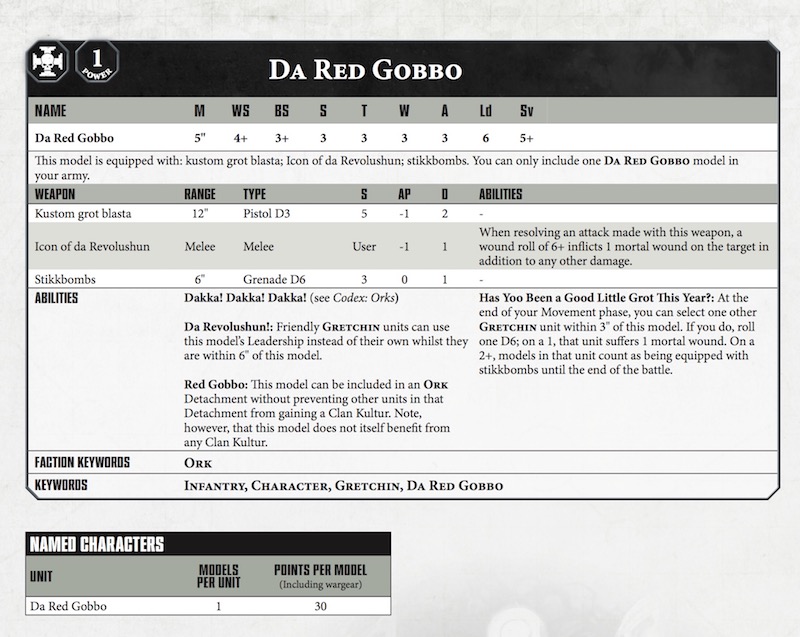 As you can see, this Gobbo is ready to lead Da Revolushun for all grotkind. Gretchin units of all shapes and makeups get a huge boost to Leadership while they're near their glorious leader. Alongside that, the Red Gobbo has enough stikkbombs for one and all, as long as you roll well. From his great sack of gifts he can bestow a nigh-infinite number of stikkbombs, which you can then lob at your foes to explosive effectiveness.
And that's the Red Gobbo. As a reminder, you can tweet to the Red Gobbo and have a chance to win what you need, if you've been a good little grot this year. If not, watch out for stikkbombs.
Join Da Revolushun! The Red Gobbo wants to make your holidays a bit brighter – all you have to do is share your Gift List with him – starting on the 9th of November! It's really easy, you can even snap a pic of your paper copy!

To join in, just create a Gift List on our website, or fill out a paper Gift List at your local Games Workshop or Warhammer store.

Use the share button from your Gift List or send an image of the paper copy to the Red Gobbo's Twitter account: @DearRedGobbo, between the 9th of November, 2019 and midnight on the 15th of December, 2019. Make sure to tag your post with #RedGobbo, and tell him what the hobby means to you and why you deserve to win.

Each day, the Red Gobbo will bring the entries to Da Kommittee, and they'll choose the most creative, persuasive and original post to receive one free item from the winner's Gift List. Go wild and create a list with all the stuff you could ever hope for!

You can enter once per day during the contest period, but each post should be unique. You can only win once, so if you're one of the lucky few, sit back and let someone else have a shot!

Subscribe to our newsletter!

Get Tabletop, RPG & Pop Culture news delivered directly to your inbox.
What do you hope the Red Gobbo and Da Kommittee leave under your tree?