Warhammer 40K: More Sisters of Battle Kits Revealed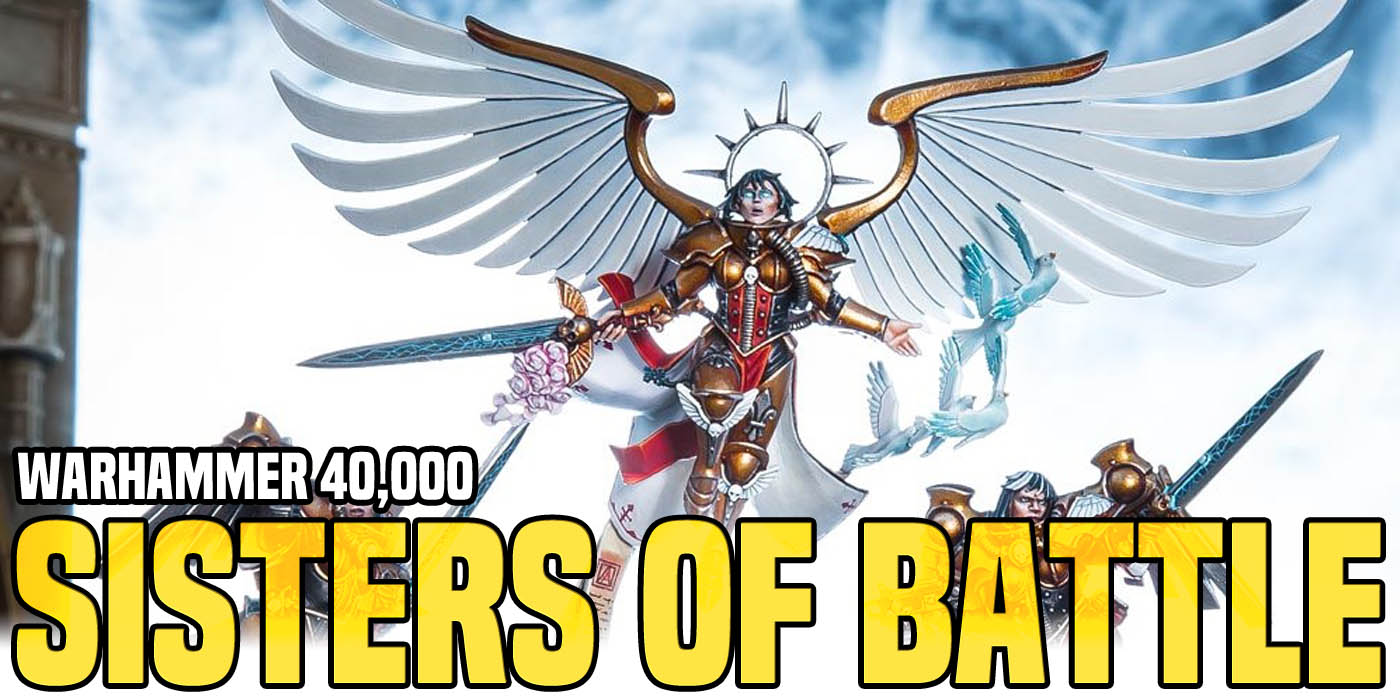 The Sisters of Battle aren't done yet. Expect more from the Adeptus Sororitas in 2020!
Did you miss out on ordering the Sisters of Battle Army Box online? Well, if you're lucky, you'll be able to score one from your local GW store or independent stockist aka your FLGS. If they are taking Pre-orders, you *might* want to get on that sooner rather than later. Those boxes are basically sold out at this point. Who knew that the Sisters would be so popular (everyone apparently)?
But there is a silver lining – this box isn't the only thing the Sisters are getting. In fact, GW has announced officially that the Sisters are getting the rest of their model range (which, is really everything they've been teasing) next year. What are those releases? Take a look:
No Adepta Sororitas army would be complete without a healthy core of Battle Sisters. The multipart kit will be PACKED with extras – weapons, shrines, a cherub, and the option to build squads of elite Celestians (with awesome Celestian helmets) or Dominions (the special weapons teams of the Adepta Sororitas).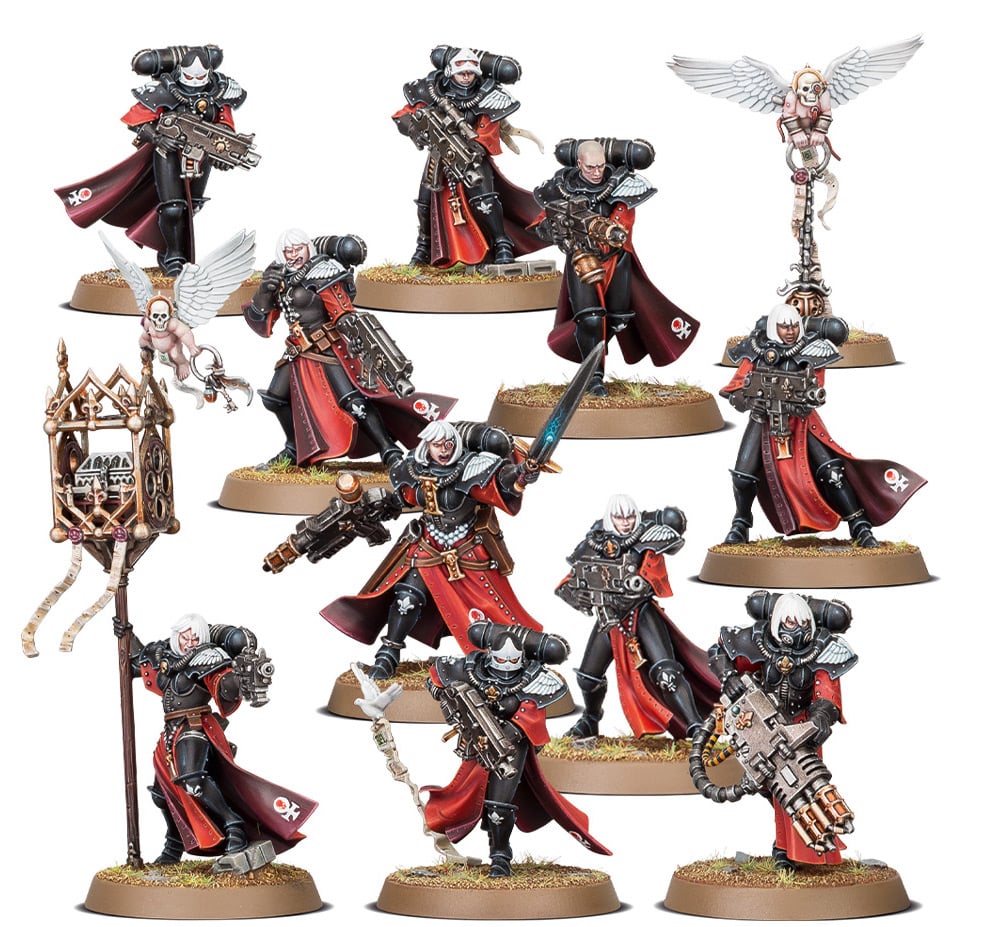 We had a strong feeling that the Battle Sisters were going to get a completely different kit – as well as pretty much everything else in the Sisters of Battle Army Box. Those sprues seemed like they were specifically assembled for a boxed set and not individual sale. You couldn't take those three sprues and rebox them as their respective units because there was too much overlap. But now we have confirmation from GW that yes, all those units are getting their own boxes next year.
Seraphim & Zephyrim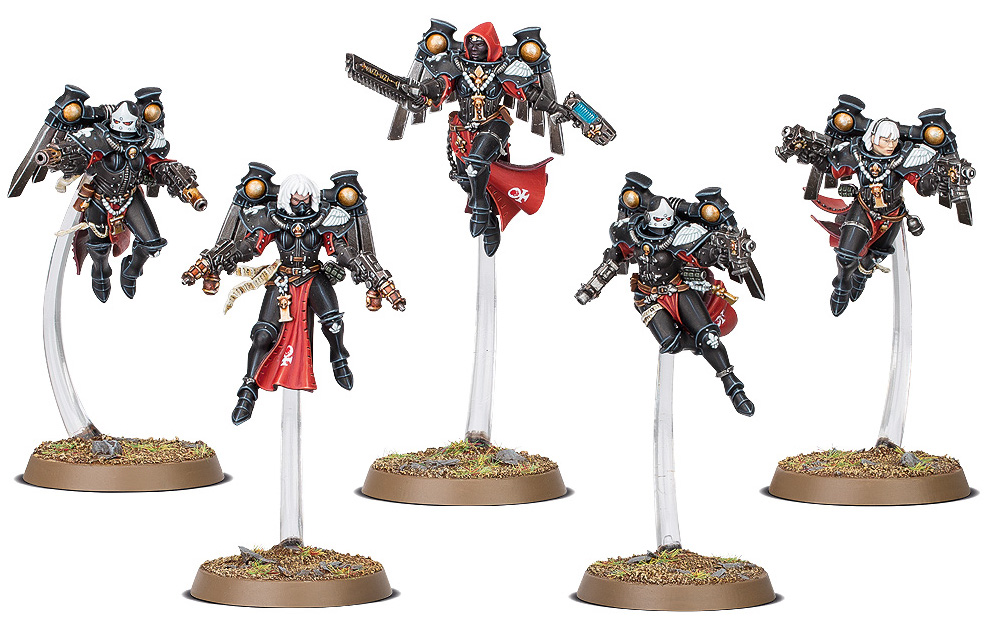 The incoming multipart Seraphim combine the dynamic airborne poses you'd expect with a swath of optional extras. Of course, the holy trinity of bolter, flamer and melta is represented, as is a brand-new kit option – the elite combat-specialists of the Zephyrim.
Again, these two units show up in the codex but only the Seraphim were included in the box. And those were basically fixed load-outs. A new Multi-part kit is on the way now!
Subscribe to our newsletter!
Get Tabletop, RPG & Pop Culture news delivered directly to your inbox.
Penitent Engine & Mortifier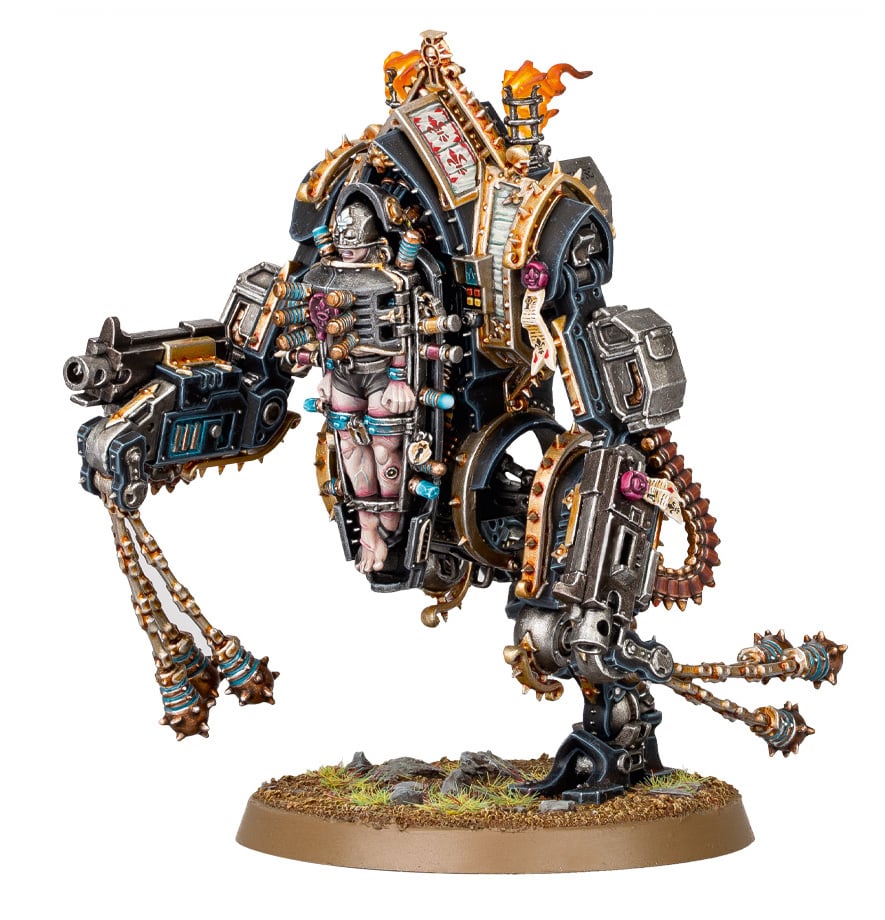 Here is a new look at the Mortifier which is the alternate version of the Penitent Engine. We spotted this unit in the codex and were very curious as to what it was – turns out it was exactly what we thought. It's the shooty version of the Penitent Engine.
New Codex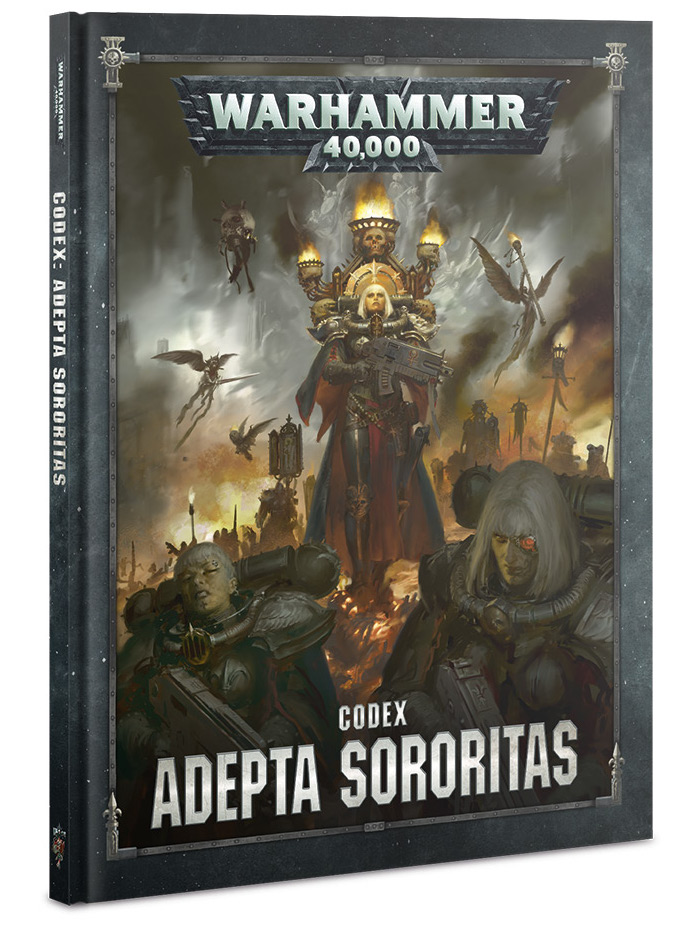 The new codex itself features all these units and more. For those who do miss out on the Army Set, January is right around the corner, so you'll be able to pre-order it in no time.
While we don't have an official release date, apparently, it's sometime in January! So there you have it folks, the Sisters of Battle are on the way…again.
Reinforcements Inbound!