Warhammer 40K: The Triumph of Saint Katherine Revealed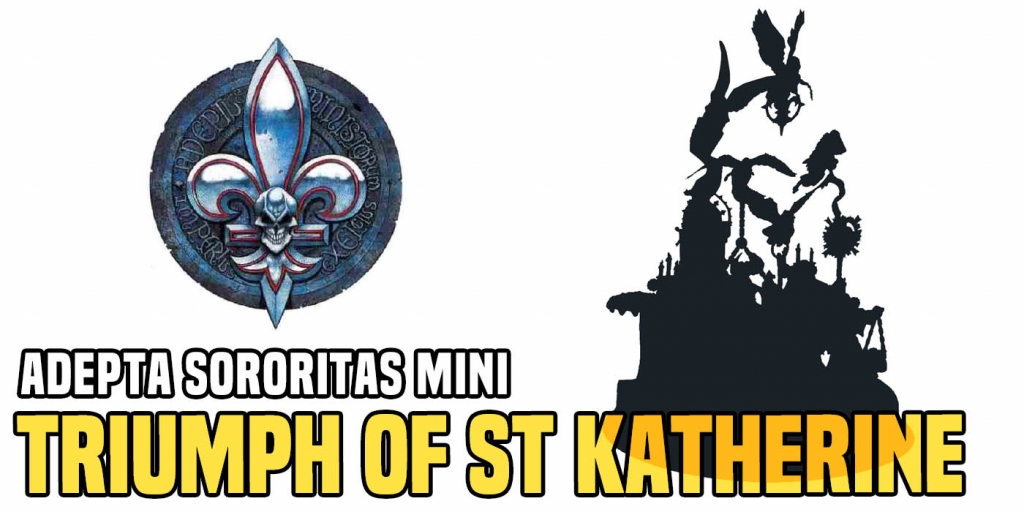 Games Workshop was saving this one for the faithful – the Triumph of Saint Katherine model and more Repentia are coming in 2020!
Did you think the Sisters of Battle releases were done? Guess again! GW has been ramping up for even more new Adeptus Sororitas in 2020. Get ready for the Triumph of Saint Katherine and more coming in early 2020:
The Martyr's Processions Arrives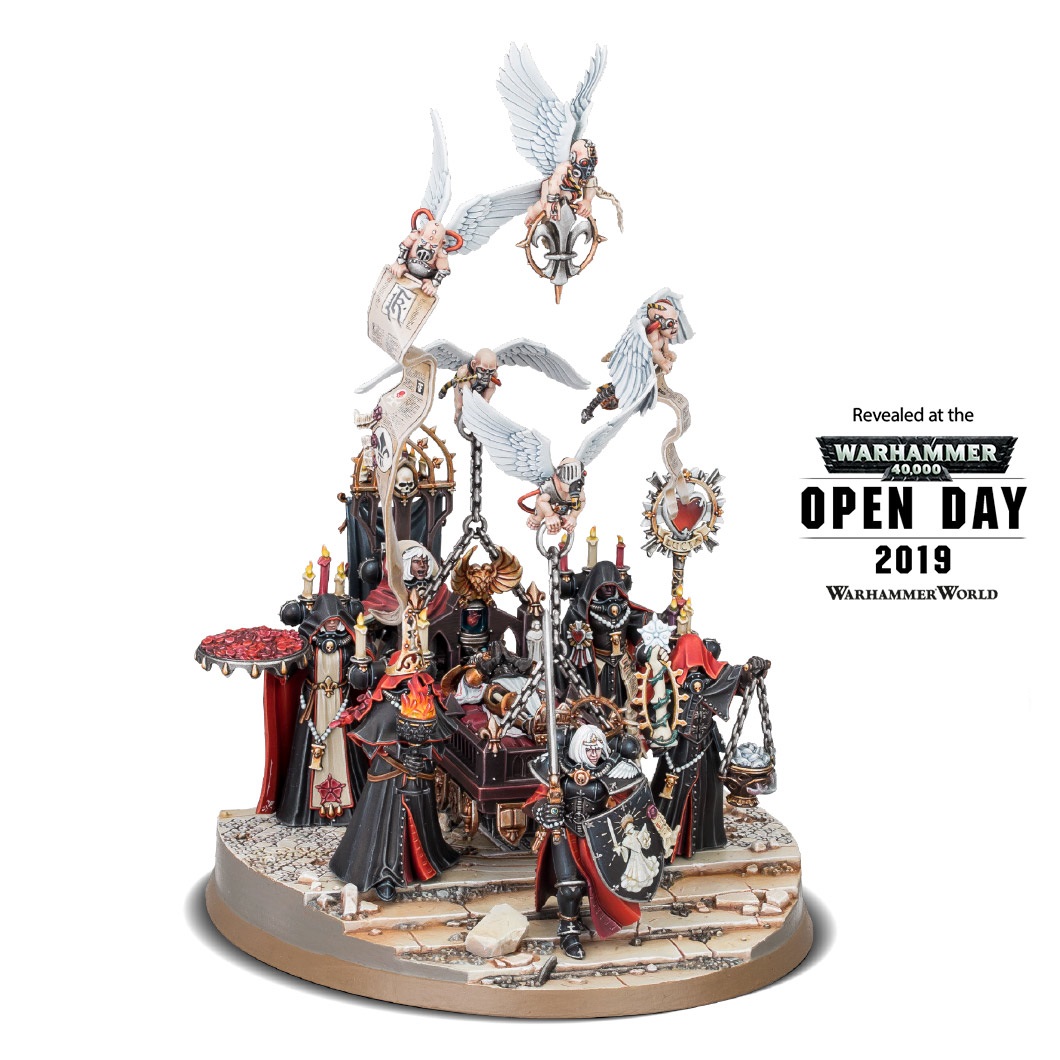 "How utterly incredible is the Triumph of Saint Katherine?! Whether you're a painter looking for your next centrepiece project or a gamer in search of a powerful lynchpin around which to form your army (or both!), look no further than this stunning centrepiece. You won't even have long to wait – you'll be able to get ahold of all of these stunning new units early next year."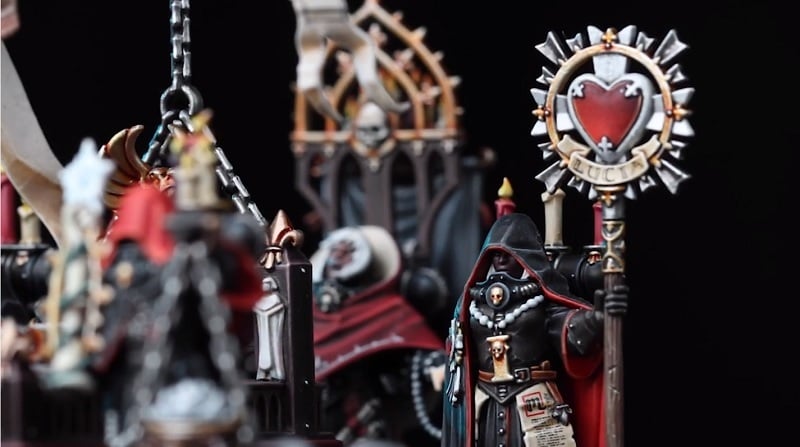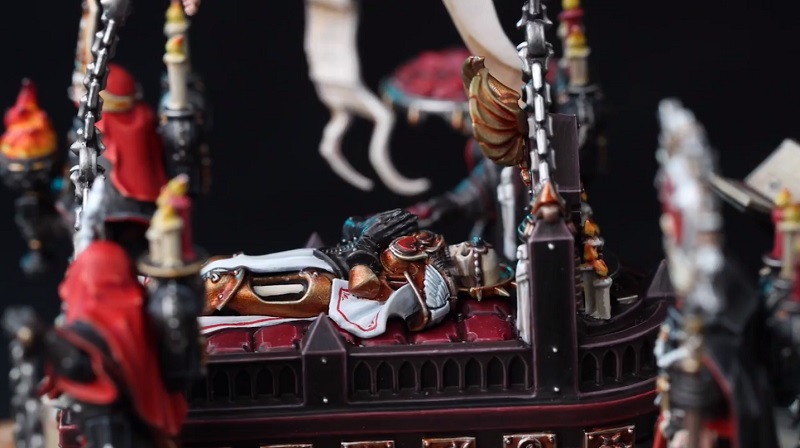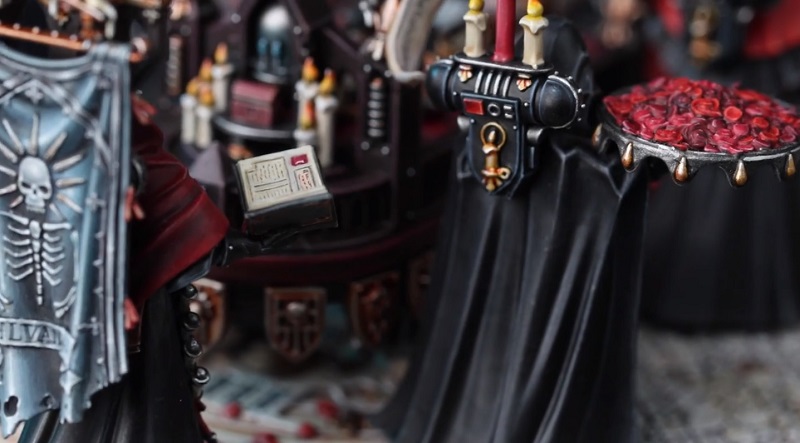 Wow! This model looks pretty amazing and I'm certainly getting a similar vibe to the AoS Ossiarch Bonereaper's Mortarch Katakros: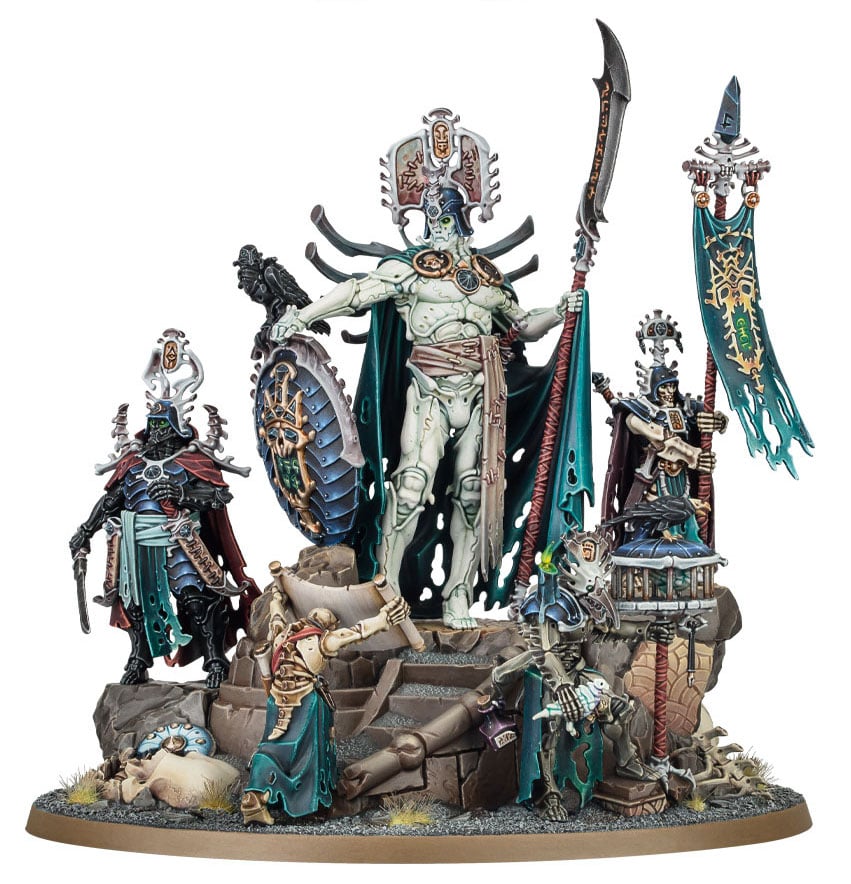 Subscribe to our newsletter!
Get Tabletop, RPG & Pop Culture news delivered directly to your inbox.
Games Workshop is really doing it up with these awesome centerpiece units and diorama-type models. I'm really digging the base of Saint Katherine's sculpt, too. If you're curious how her rules work – they are also similar to Katakros as well: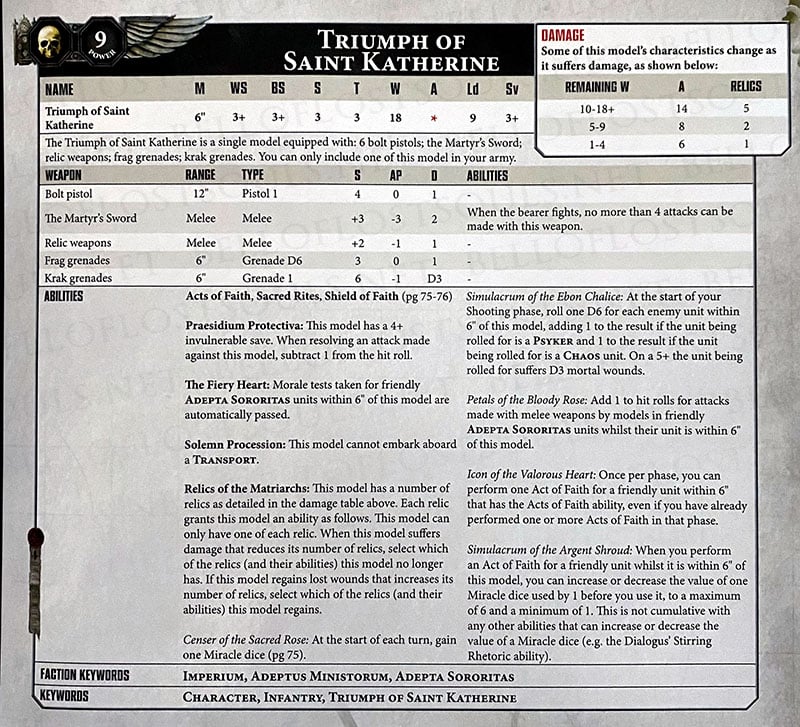 As the model takes wounds, it loses access to relics. But if you have a way to heal it back up, you'll regain those relic abilities – neat, huh?! It's going to be pretty amazing seeing this model on the tabletop along with the rest of the Sisters of Battle. And yes, there is more on the way: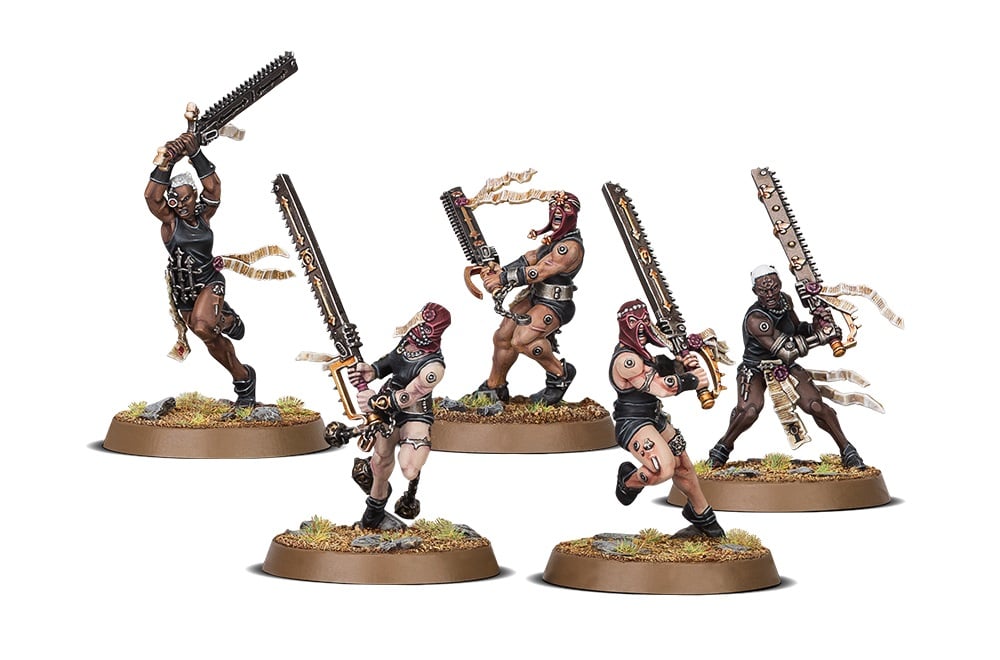 "Packed with dynamic poses and plenty of options for customisation, this set will be great for fleshing out your Repentia squads – and flensing the flesh from your enemies! Look out for these sometime next year. "
That's right – multi-pose Repentia are coming to town, too. We've also got a ton of other kits that have been announced but not released. But the Sisters are getting the full roll-out in early 2020!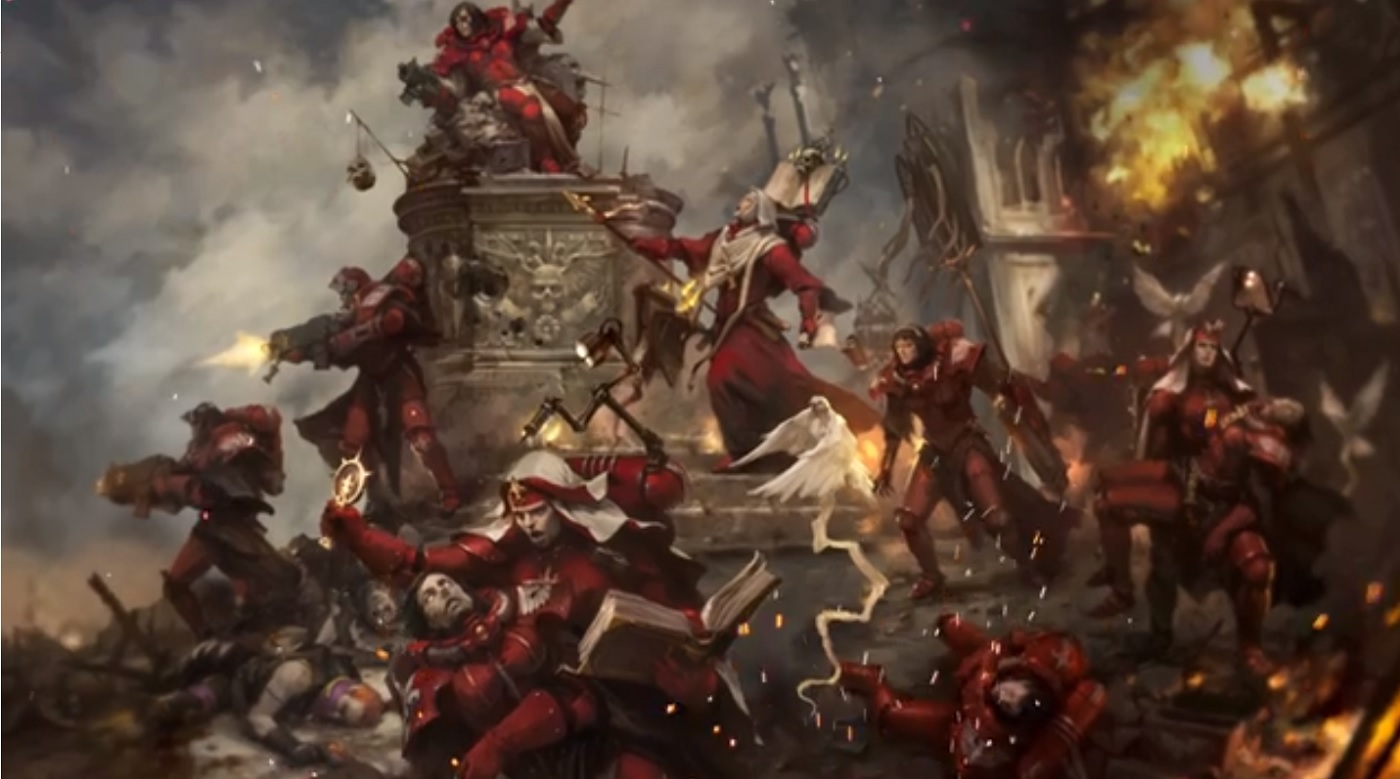 Are you ready for the Triumph of Saint Katherine?
Latest News From BoLS: