40K: Decade's Best Models & A Look Back – FTN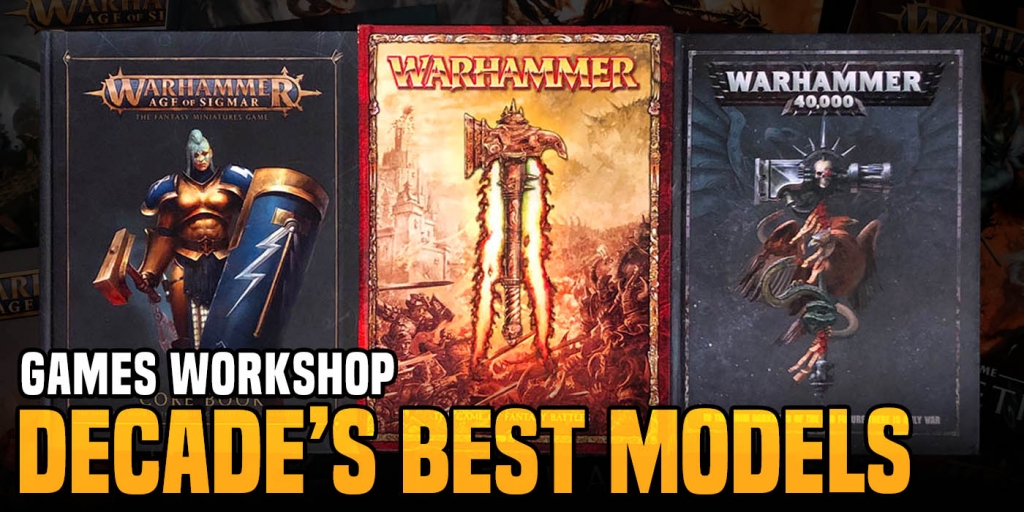 Last show of the year. Last show of the decade!  We spend the first half of the show talking about the amazing models we've seen over the last few years.  Part two has us discussing mission design and building the community in your area.
What are the best models you've seen over the years? We tried to list the top ten from the last 10 years and came up with nice ones. In no particular order:
Mandrakes
Mortarion
Magnus
Guilliman
Tylos Rubio
Yvraine
Yncarne
Telemon Custodes Dread
Fire Raptor
Cawl
Jackal Alpha
Corvus Cabal
Lord of Skulls
Lancer
Cullexus Assassin
Rubric Marines
Sicaran Infiltrators
Dimachaeron
What are your picks?
In the second part of the show we talk a bit about list design and then mission design.  The mission design section is rooted in 'how to build up the scene in your area.'
This is an extra long show and we didn't have time for a hobby segment. It will be back next week! Thank you and Enjoy!
Please please please check out the new Forge The Narrative objective markers. These things look awesome. Ordering a set is a good way to support one of our sponsors AND the show. Find them here.
FTN mostly focuses on Warhammer 40k, but again you will see in the first few episodes we take a severe deep dive into nerdom. These have been a blast to record and I hope they help pass the time for you.
FORGE THE NARRATIVE (iTunes Page)
Alternatively, you can subscribe via your own iTunes, and it should update our podcast when we post a new one. Don't have iTunes? Use the player below to access the podcast directly, or add our feed to your favorite player.
Podcast Link
Credits:
Paul Murphy – Host
@warmaster_tpm
Panelist:
Justin Troop – troopsmash
Christopher Morgan – captain morgan
Ricky Addington
Josh Ginn
Subscribe to our newsletter!
Get Tabletop, RPG & Pop Culture news delivered directly to your inbox.
Latest News From BoLS: