Adam and Paul hit a few highlights from Chapter Approved.  There are SWEEPING point changes and we aren't able to get to them all but we do focus on a few of the more dramatic changes for under performing factions – like Grey Knights.
Hi guys,
Its hard not to talk about Blood Angels the whole time but I promise this episode is about something else!   The point changes in Chapter Approved 2019 materially change the game for the better.  There are changes to almost every under performing faction.  If you liked what you were able to take before you'll get to take more of it.  If your favorite unit was a little too unwieldy to get on the table – you'll probably get to use it now.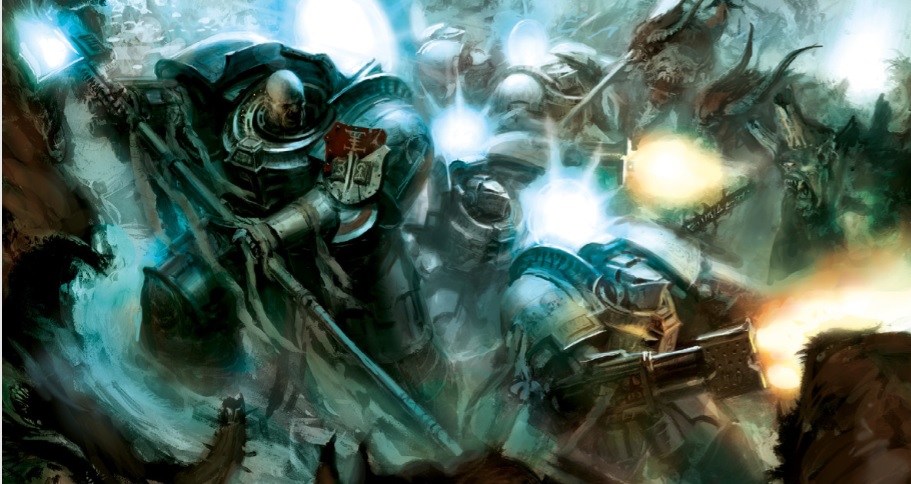 We talk about Grey Knights.  They get some pretty interesting point changes that should set them up quite nicely for the next Psychic Awakening book.  It will be neat to see how this faction evolves as it got left behind in 8th edition so far.
Please please please check out the new Forge The Narrative objective markers. These things look awesome. Ordering a set is a good way to support one of our sponsors AND the show. Find them here.
Chaos Daemons will see a change to the archetype list people have been fielding. I'm curious how this will play out because this is a little bit of a nerf to how people have been playing the faction.  It's possible this will help another power build emerge from the Codex.  It's clear these changes have an eye on balance and game-play.
Next week we should have an update on the winners of the Armageddon Series. Thanks a lot for following along.
FTN mostly focuses on Warhammer 40k, but again you will see in the first few episodes we take a severe deep dive into nerdom. These have been a blast to record and I hope they help pass the time for you.
FORGE THE NARRATIVE (iTunes Page)
Alternatively, you can subscribe via your own iTunes, and it should update our podcast when we post a new one.

Don't have iTunes?
Use the player below to access the podcast directly, or add our feed to your favorite player.
Podcast Link

Credits:
Paul Murphy – Host
@warmaster_tpm
Panelist:
Justin Troop – troopsmash
Christopher Morgan – captain morgan
Ricky Addington
Mike Brandt
Val Hefflefinger