Conquest: The Dweghom Bring Their Forging Fires to the Battlefield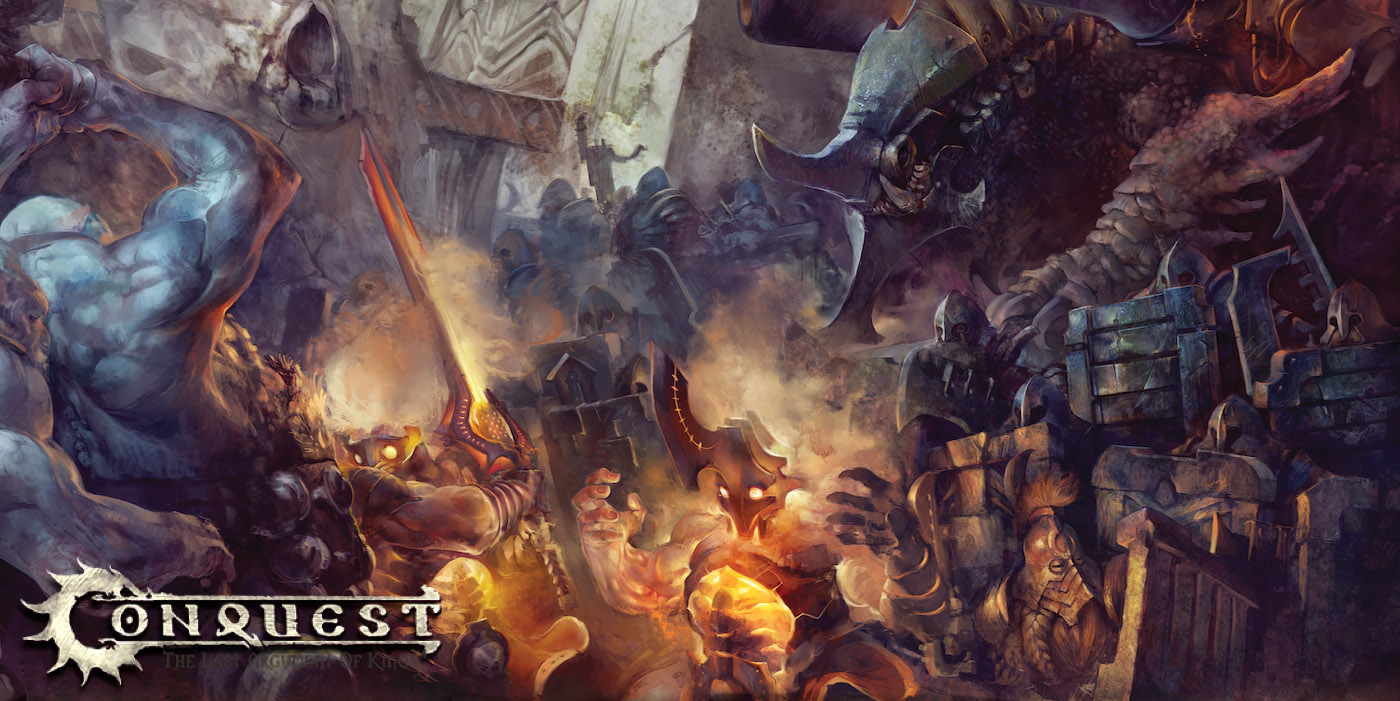 The Dweghom are a society built on craftsmanship and engineering. They are also forged in war, and carry the gifts of Primal Fire and Earth with them onto the battlefield.
Conquest is a mass battle, ranks and file wargame with a ruleset by Alessio Cavatore – who worked on Warhammer Fantasy and is the head designer for Riverhorse – and minis from Para Bellum Wargames. There are four factions right now – the HundredKingdoms, the Spires, the Dweghom, and the Nords – with more in the works. Each faction offers its own unique fluff, play style, and look. Para Bellum describes it as easy to pick up, but complex and challenging to master. Learn more about Conquest here!
Today we're taking a look at what's available for the industrious Dweghom.
The Dweghom are the firstborn children of War and their long history is steeped in warfare and loss. Originally crafted by the dragons as a race of peerless craftsmen, their Ancestors were forged to be the ultimate servitors; hardy, industrious, loyal and dedicated to the creation of beauty. Their lifespans were vastly extended and their memories made deep and enduring, so that the secrets of their craft would not be lost from generation to generation. For millennia, they labored for their masters and the Dragons thrived. Matchless artifacts and beautiful relics swelled the Dragon hoards, while the Rooks, the dragons' lairs, were transformed into marvels of architecture and engineering.
These releases are all available now – Para Bellum is offering up a holiday bundle available till January 6th if you want to pick everything up at once for a nice price. Each box comes with a Command Card that includes a QR code to access rule updates. These Dweghom models range from 35mm to 85mm tall and are in scale with the rest of the game – it's a little bigger than what many are used to, but it's one of the many things that sets this dark game apart from others out there. Another is the lore, which you can dig into on their website.
Hold Warriors/Ballistae Dual Kit – $39.00
12 Hold Warriors/Hold Ballistae with Round Bases
3 Infantry Stands
2 Command Cards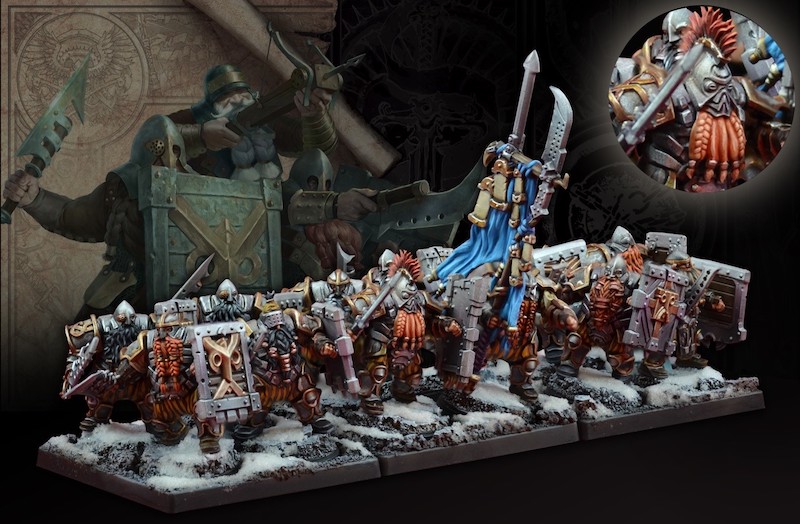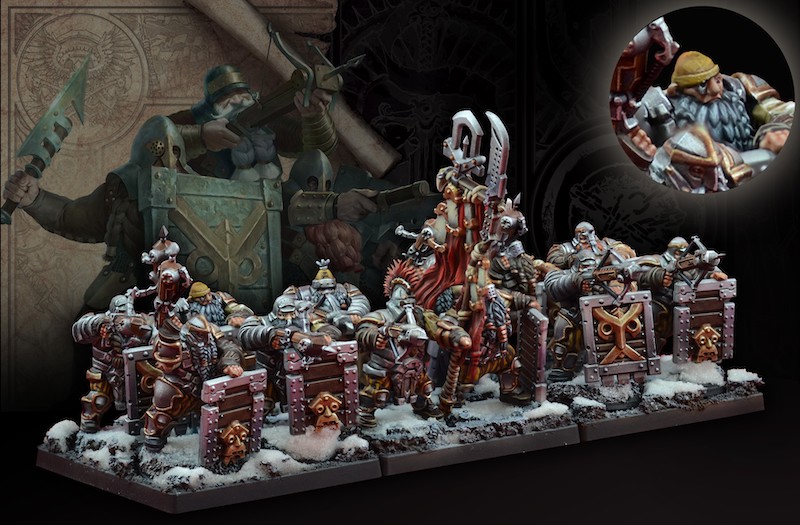 Flame Berserkers – $36.00
12 Flame Berserkers with Round Bases
3 Infantry Stands
1 Command Card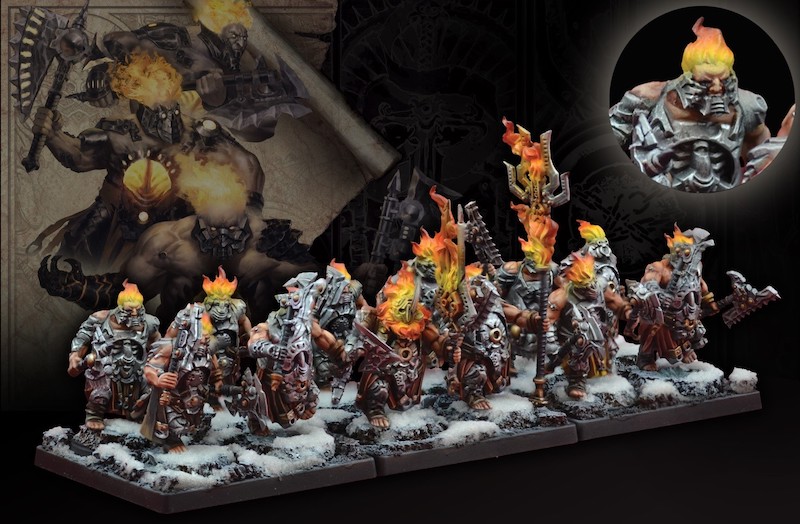 Inferno Automata – $36.00
Subscribe to our newsletter!
Get Tabletop, RPG & Pop Culture news delivered directly to your inbox.
3 Inferno Automata with Round Bases
3 brute Stands
1 Command Card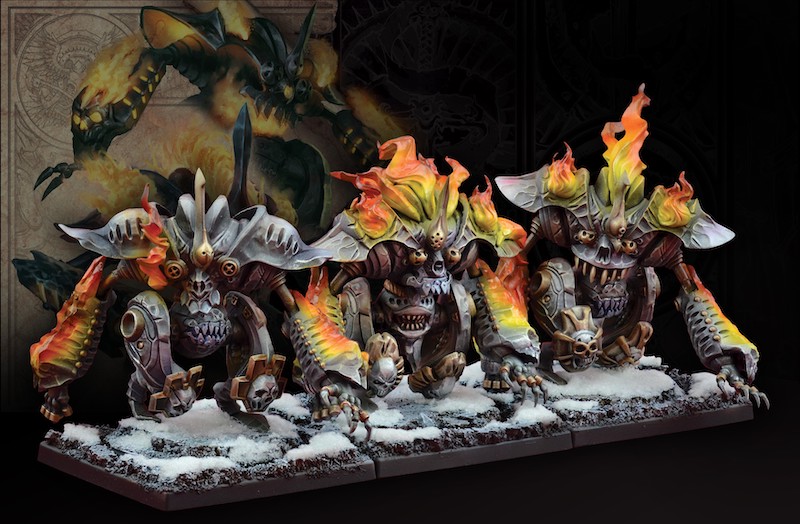 Tempered Sorcerer – $20.00
1 Miniature with a Base
1 Command Card
Hold Raegh – $20.00
One Miniature with a Base
1 Command Card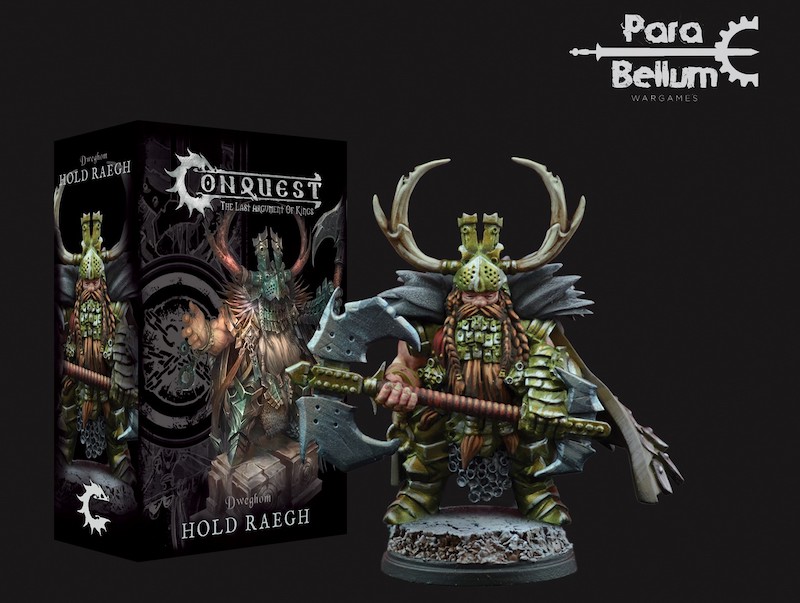 Ardent Kerawegh – $20.00
One Miniature with a Base
1 Command Card