D&D: Xanathar Has Become A Dice Bag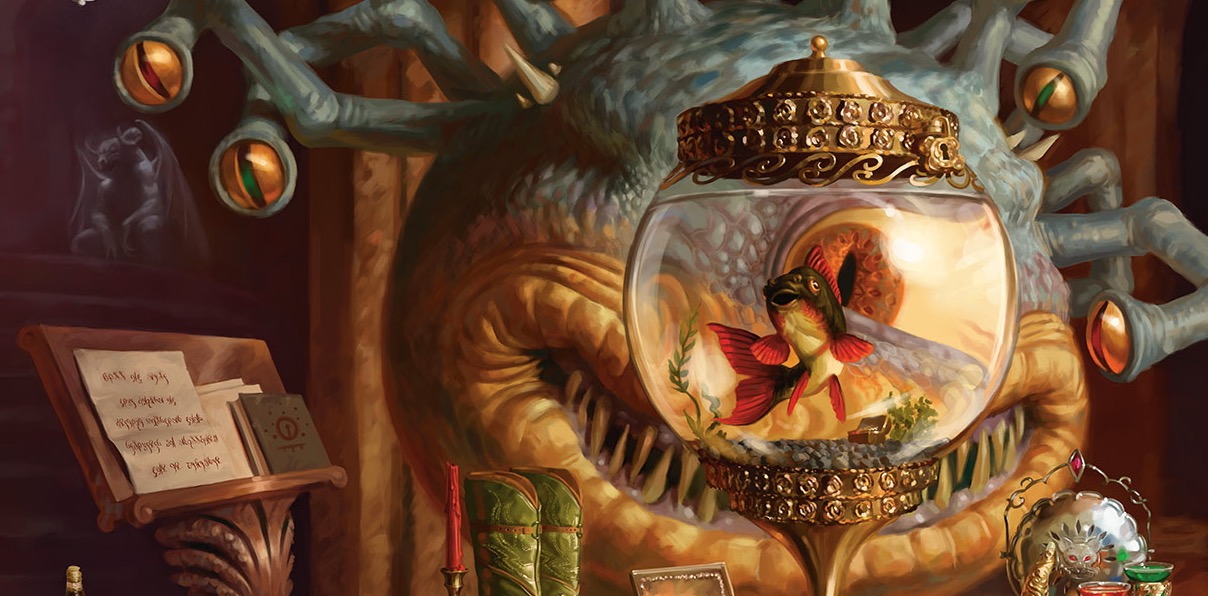 Xanathar, the all-seeing eye tyrant at the heart of Waterdeep's thieves' guild has been turned into a cute dice bag. Has capitalism gone too far?
D&D merch makers Ultra Pro have acquired enough power to polymorph the Xanathar, the eye tyrant that runs the Xanathar's Guild, and oversees much of the criminal activity in Waterdeep, into a dice bag that you can soon acquire for yourself. Just feast your eyes:
B E H O L D 👁
Xanathar dice bags are here to carry your treasures. #dnd #ultraPRO pic.twitter.com/4EIORzZKhe

— UltraPRO (@UltraProIntl) December 28, 2019
Now some might say that this is proof capitalism has gone too far–after all, turning the terrifying visage of a criminal into something that's cute, cuddly, and marketable seems to be the fate of many a villain these days. But, regardless of the Xanathar's ultimate fate, this dice bag does look pretty stylish, there's no denying. Check out a closer look: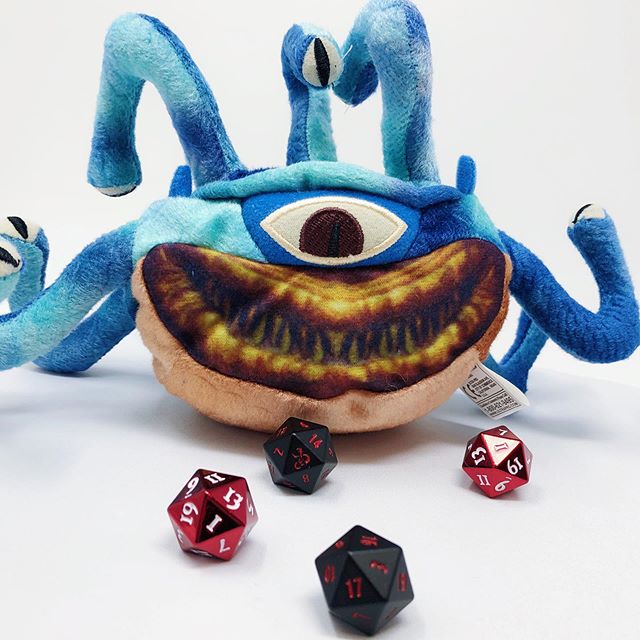 Now, technically, the Xanathar isn't out yet–but with an expected release of December 2019, there's only a few hours left or you'll have to wait until next decade to pick one of these beholder bags up for yourself. You can eventually find them on Ultra Pro's website, along with cute and cuddly owlbears, and where in March you'll be able to see these ultra adorable flumph figurines.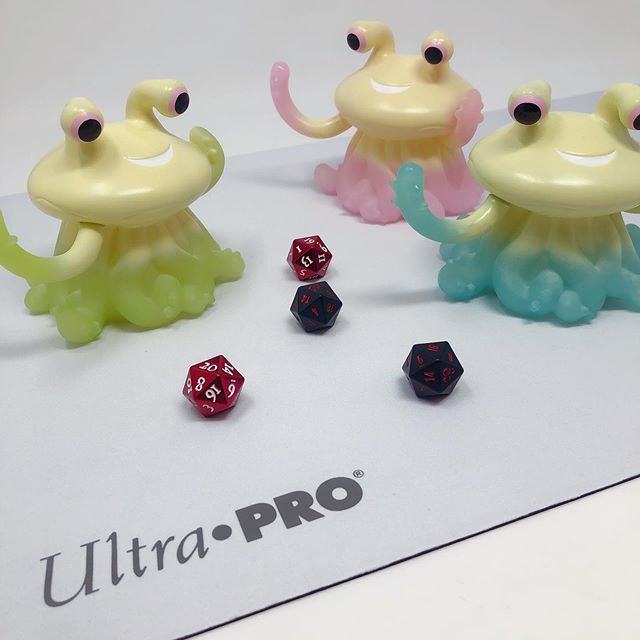 But for now, we managed to find a listing for the bag on Cool Stuff Inc. if you're looking to round out your year by bringing a beholder into your bedroom (or wherever you actually keep your dice).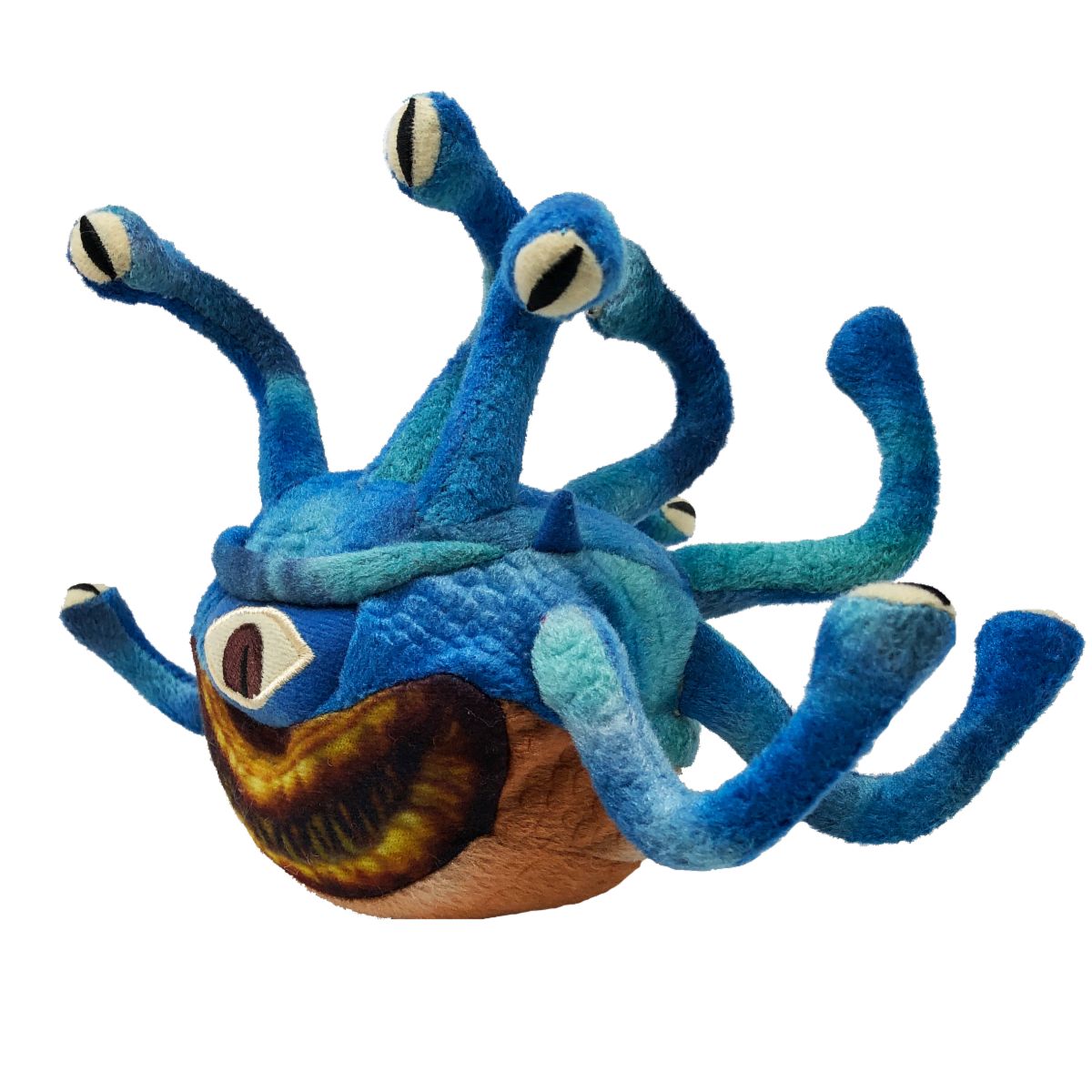 Subscribe to our newsletter!
Get Tabletop, RPG & Pop Culture news delivered directly to your inbox.
Store your dice and accessories in style at your next tabletop gaming session with these plush dice pouches!
Love him or fear him, the Xanathar craves power and flattery over all things!
* Sized to fit dice, tokens, and other small gaming accessories
* Made of soft, durable plush material
* Heavy duty zippered back
* Includes carabiner-style hook for storage on the go!
Happy Adventuring!
Latest News From BoLS: