RPG Community: Feliz Fanart Friday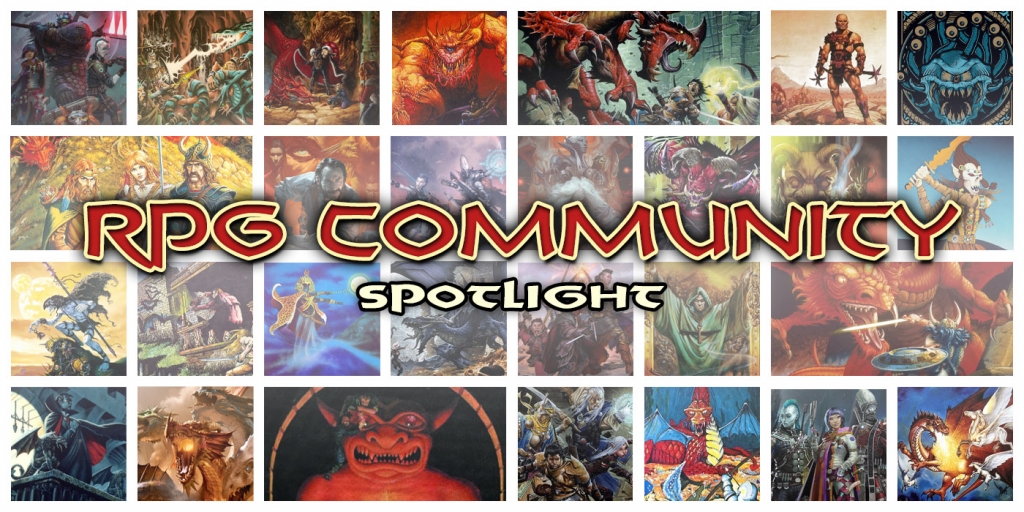 Howdy folks, come take a look at some of our favorite fan art and RPG minis on social media. Here's what the community is working on!

Let's start things off with a Tiefling decked out in gold and blues:
MMMMMMM SHE #tiefling pic.twitter.com/xLmZzn48Gg

— Sam May Cry❄️❄️ (@istehlurvz) December 19, 2019
If you are looking for a little challenge, don't worry–we've got you covered with some gorgeous art that invites description:
#creative #DM challenge: describe this scene to your players. ~ DMPat#DMsGuild #dnd #5e #dndecember2019 #dungeonsanddragons #rpg #ttrpg #dndart pic.twitter.com/yf9Bdy1SI0

— DMPat (Pat Lunn) (@DMPatman) December 19, 2019
And do you know what? This latest piece of fanart has us all realizing that D&D needs more PCs with Pets. Seriously when was the last time your party adopted something? Well, here's some inspiration:
Subscribe to our newsletter!
Get Tabletop, RPG & Pop Culture news delivered directly to your inbox.
Another commission for @liotabby. A dragonborn bard named Draciar and his feline friends. #fantasyart #dndart pic.twitter.com/tnqgh074mR

— GammaRae🐀💙 (@gamma_rae) December 19, 2019
And if you want something for a stark contrast–check out this dusky purple half-orc, who has a busted tooth and a sense of adventure, as well as en
Half orc Oath of Ancients Paladin named Tammy. She's got a busted tooth from tripping over a stick. #dnd #dndart #halforc #paladin pic.twitter.com/Npam5Tyxju

— bug (@breakablepoteru) December 19, 2019
Or this deeply detailed illustration of a deeply detailed gnome:
@BlackSalander #dndart Alston Basaltbalde , deep gnome vengeance paladin. By the fantastic @BlackSalander . Thank you pic.twitter.com/bZIe6sZiSU

— Paladinish421 (@AndrewM54602368) December 18, 2019
Here's a collage of Critical Role, showcasing how the popular streamed show has helped transform people's interests and abilities:
Critical Role has been a driving force that helped me land a DnD group that's super passionate, some voice gigs and kick started my career as an illustrator full time.

Thankyou @CriticalRole #CriticalRoleArt #dndart #dnd5e pic.twitter.com/lBr9bkpo98

— Daniel Denova (@Tartan_Kiwi) December 19, 2019
And let's get to perhaps the most spot on take of Nott I have ever seen–plus it's festive and in-season:
Nott exactly#CriticalRoleArt #criticalrolefanart pic.twitter.com/KqfpQSnuh7

— Lin / in genshin hell (@linzer_art) December 18, 2019
You almost never see a Warforged in fan art these days. This monk is ready for action:
A full redesign given to Etoh, my warforged monk in d&d!#dungeonsanddragons #dnd pic.twitter.com/b5hZMUSuEu

— Marxophone (@mrxphn) December 17, 2019
And let's not forget my new favorite Wizard, a kobold with a gift for everyone:
Fireballs for everybody! #dnd pic.twitter.com/A3DQbc7haT

— Kimmo Lemetti (@Morr) December 20, 2019
This warlock, on the other hand, is for the birds:
My kenku warlock character, Crowfoot.

I keep revisiting this drawing because I can't seem to get the colors right. The gloomy shading kind of works?#DnDcharacter #dndart #ClipStudioPaint pic.twitter.com/x8Do4Rs5b0

— Nicole Hardy (✊🏿 Lives Matter,Trans Lives Matter) (@TheLoreFactory) December 20, 2019
Let's round out our trio of clawfooted chums with this incredibly detailed bronze dragonborn:
I finished my good-boy Dragonborn sea druid!! His name is Belroth and he's a precious little muffin who doesn't understand politics or lines. Like, queues. And I love him. 🥰 #dungeonsanddragons #dndart #dragonborn pic.twitter.com/3034bcei4U

— Anna G. (Hariina) 🦈🌊 (@HariinaR) December 17, 2019
And finally, another Tiefling to round out our character, this one is a sorcerer with a special eagle friend who is ready to hunt:
This is Jrahl. He's a Teifling Sorcerer that lives within @Garvaos's DnD campaign. ☺️ His little Eagle pal is called Biri. Thanks for commissioning me dude, this was really fun. #dndart #dnd5e pic.twitter.com/4379mfZ98M

— ✨ Sammi ✨ (@McSammi) December 19, 2019
Have a great weekend folks!
If you saw something you liked, be sure to follow the artist on Instagram, Twitter, or Facebook. Want to share what you're working on? Drop it in the comments – we'd love to see what you're creating.
Latest News From BoLS: